Press Release: Soldiers' Angels COVID-19 Support
Soldiers' Angels Has Provided Supplies, Meals, and Resources to COVID-Impacted Service Members, Veterans, and Frontline VA Hospital Workers Since March
July 28, 2020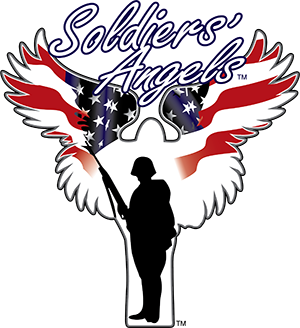 Soldiers' Angels Commits to Providing COVID-19 Support for Duration of Pandemic
Soldiers' Angels Has Provided Supplies, Meals, and Resources to COVID-Impacted Service Members, Veterans, and Frontline VA Hospital Workers Since March
SAN ANTONIO, TX (July 16, 2020)—The national nonprofit organization Soldiers' Angels commits to continue its widespread support of service members and veterans, and their families, as portions of the country are facing a second wave of Coronavirus (COVID-19) cases. Soldiers' Angels has been one of the leading nonprofit organizations to provide immediate support and resources to the military veteran community impacted by COVID-19.
"When the COVID-19 crisis began, Soldiers' Angels quickly pivoted to meet the unique needs of our brave men and women in uniform and those who have fought so gallantly for our freedom in the past. In addition to providing life-saving resources to the veteran population, Soldiers' Angels has connected with military bases around the country who need food and hygienic supplies as they continue their stateside deployments, said Amy Palmer, President and CEO of Soldiers' Angels.  
"As portions of our country are confronting new spikes in COVID-19 cases, Soldiers' Angels is supporting the military-connected community with necessary food, supplies, and resources," continued Palmer.   
In the days and weeks that followed the first wave of the COVID-19 pandemic in March, Soldiers' Angels shifted its deployed, veteran, and caregiver support programs, as thousands of their volunteer "angels" worked tirelessly –and virtually – to provide aid and comfort to the military-connected community.
In their work to reach the COVID-affected veteran population over the last three months, Soldiers' Angels provided medical transport for 192 homeless COVID-positive veterans to get to designated quarantine housing facilities, as well as provided food assistance and delivered meals to over 5,447 low-income and at-risk veterans and their families through their monthly Mobile Food Distribution program.
Soldiers' Angels continues to meet the demand for their food distributions around the country that serve at-risk veteran families, and have expanded their efforts in some cities by delivering meals to low-income, homeless, or elderly veterans who cannot get out due to quarantine measures. At each of their six distribution sites, veteran families in need receive, on average, 75 lbs. of food, including fresh fruits and vegetables, meats, and non-perishables.   
Soldiers' Angels also commits to continue its support for COVID-impacted deployed service members and their families around the globe, by making and providing handmade masks, as well as distributing care packages and supplies to deployed units activated for COVID relief.
To date, Soldiers' Angels has shipped 335,842 snack and hygiene items to deploying and deployed units activated for COVID relief.
As the U.S. Department of Veterans Affairs (VA) determines whether they have adequate Personal Protective Equipment (PPE) supplies and resources for a future pandemic wave, Soldiers' Angels commits to continuing its ongoing support of VA Hospital personnel and patients. To date, Soldiers' Angels has made and provided 13,575 handmade masks to active duty service members, veterans at VA Hospitals, VA Hospital Staff, as well as provided 7,488 bottles of hand sanitizer to deployed COVID relief, VA Hospital Staff, and volunteers at food distributions for low-income veterans.
Additionally, Soldiers' Angels has provided over 2,800 meals to VA Staff on the frontlines of health care.
MEDIA CONTACT:
 Caitlin Manaois
Email:
[email protected]
Direct:
 703-795-9183  
###
About Soldiers' Angels 
Soldiers' Angels is a national 501(c)(3) nonprofit that provide aid, comfort, and resources to the military, veterans, and their families. Founded in 2003 by the mother of two American soldiers, hundreds of thousands of Soldiers' Angels "Angel" volunteers assist veterans, wounded and deployed personnel and their families in a variety of unique and effective ways. (Tax ID# 20-0583415). Learn more at soldiersangels.org.
---