Celebrating Amy Palmer for National Boss Day
October 13, 2016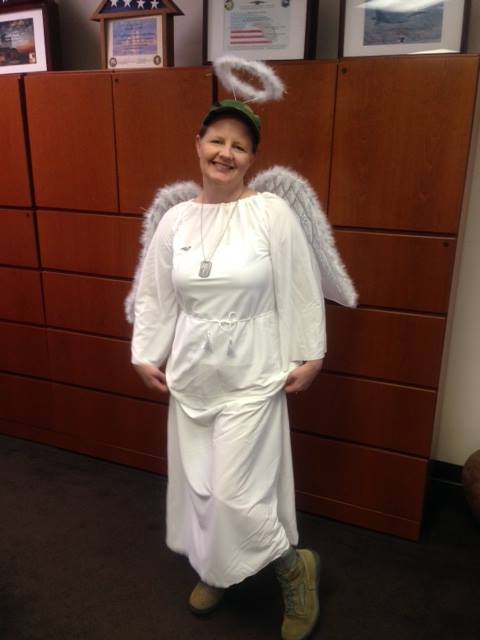 Monday is National Boss Day and we want to tell the world about the amazing boss we have right here at Soldiers' Angels! Amy Palmer is our President and CEO (and so much more). She joined Soldiers' Angels in October 2013 when the organization was on the brink of closing its doors. At the personal request of the Soldiers' Angels founder, Patti Patton-Bader, Amy joined the Soldiers' Angels team and took us from near closing and bankruptcy to a stable and well respected military and veteran organization. In just two years, we became not only debt free but one of the fastest growing organizations serving veterans and VA Medical Centers.
In her 13 years of nonprofit work, she has raised over $100 million for military and veteran charities. Not only does Amy serve this organization, our troops, military families and veterans, she has served this country. Amy Palmer is a disabled Air Force veteran and her husband is a retired Air Force officer who is also severely disabled from military service.
We asked some of our employees who work with her day in and day out at our home office in San Antonio, Texas to tell us what makes her a great leader (and boss). Here's what they had to say.
Michelle Chavarin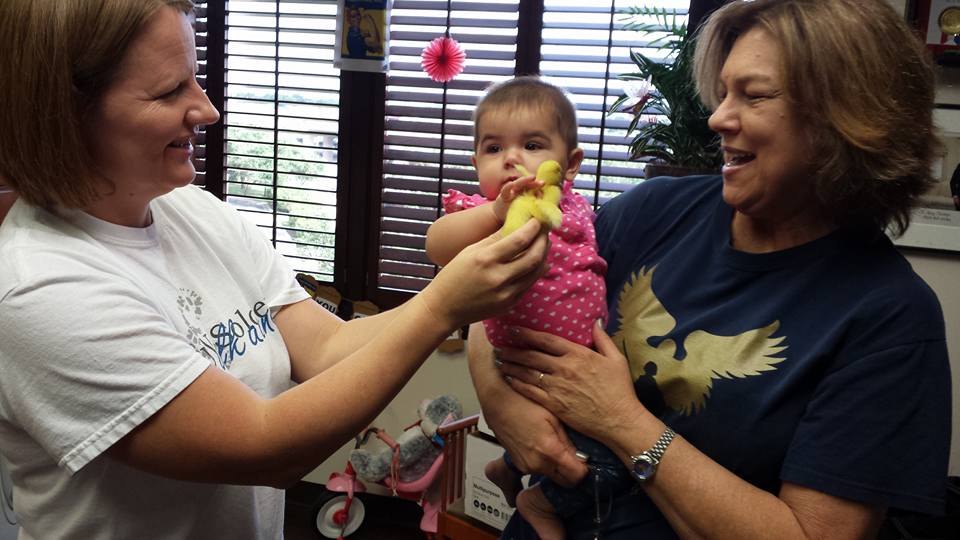 Amy knows how to get stuff done! She is always on her game and moving forward to help propel the organization further. I once overheard her tell someone else in the office "There's no such thing as standing still—you are either moving forward or slipping backwards." Inspiring words to live by, but what makes Amy stand out even more is that she also brings her quirky sense of humor with her while she's getting the job done. That lightheartedness rubs off on the office and, though we are all working hard, we also have a fun office environment with dogs, baby ducks, the office baby and more!
Jennifer Cernoch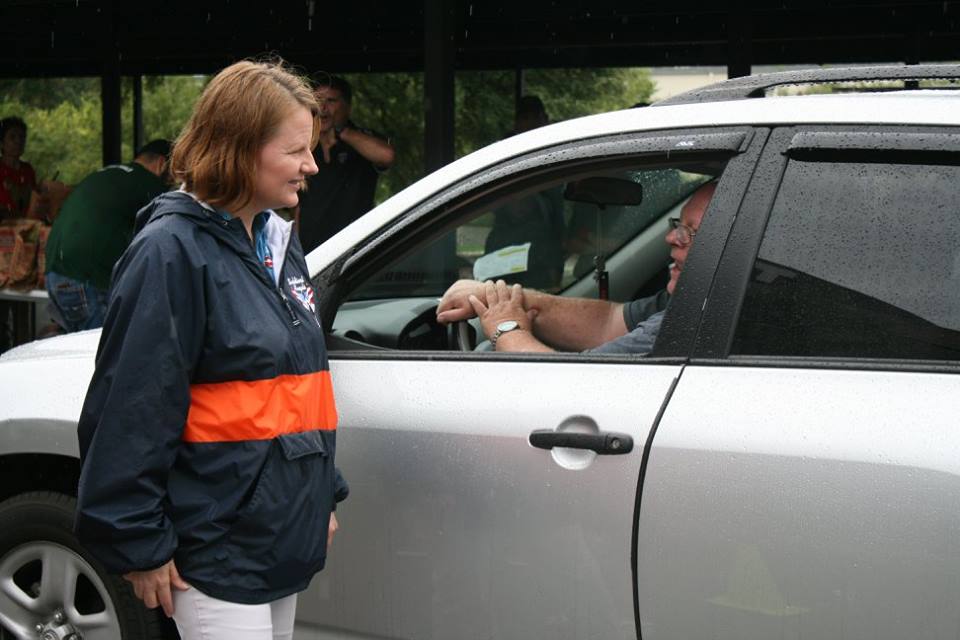 What makes Amy a great boss is her commitment, drive and vision. Amy works non-stop because of her
love of the military, veterans and Soldiers' Angels. She will work until the job gets done, no matter what time of the day or night. Amy listens to new ideas, is fair and respectful, and has a great sense of humor. She will not ask anyone to do anything if she will not do it herself – pack and move boxes, unload trucks, stand out in the pouring rain to serve veterans, etc. Amy values and respects all who work with her. She is truly an Angel on earth!
Vicki Sarracino
I think she makes a great boss as well as a great leader because she never expects anyone to do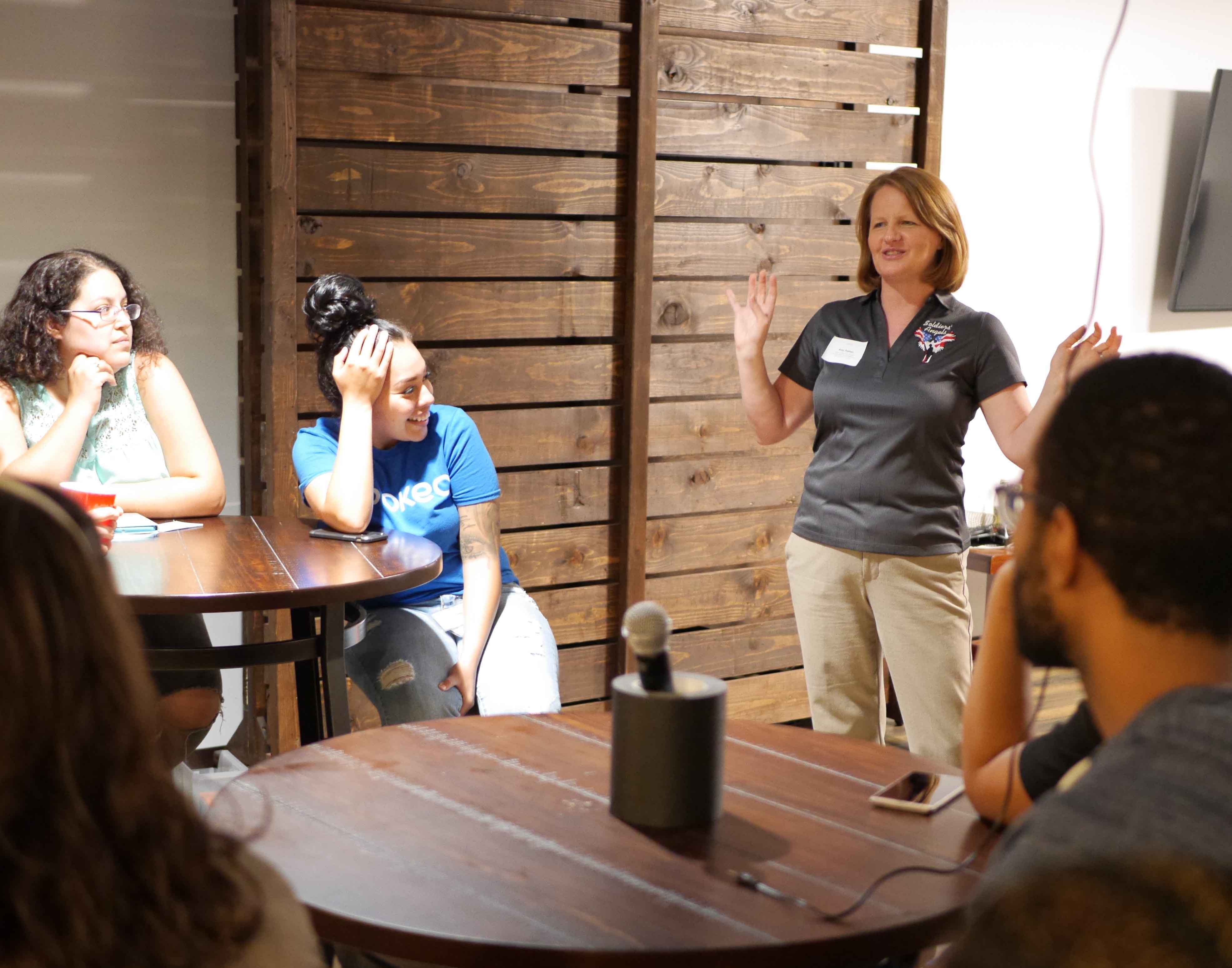 something she isn't willing to do herself. Since I have worked for Amy I have seen her drive a forklift, climb a pile of boxes, dig in the dirt, paint pavilions, stand in the rain to hand out food to veterans, and so much more. She truly believes in rolling up her sleeves and working with her staff and volunteers.
Cathy Miller
I feel she's a great leader and a great boss because of her honesty, her integrity and her passion. These traits shine through with everything she does. She's always available to help me when I have a question or when I need a little "hand-holding". I am truly blessed to be doing what I do, and to be doing it with such a great role model!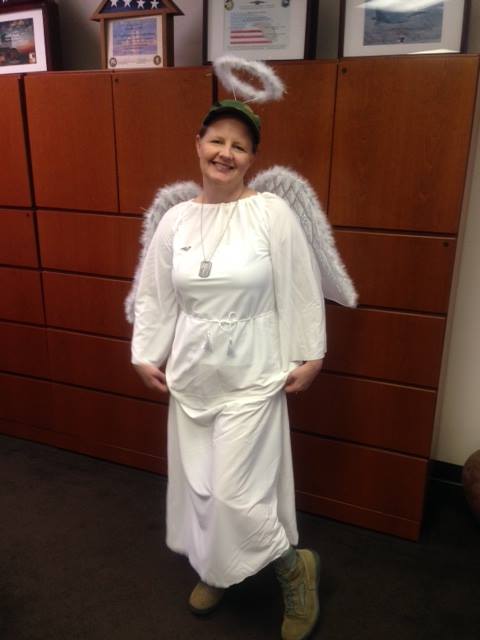 Danna Bernaden
I have been friends with and worked for Amy for about 5 years now and I believe she is the very best
boss for the following reasons:
She is just Amy and no one else

She truly cares and takes time to listen

She offers good advice & open to others opinions

She doesn't expect you to do anything she doesn't do herself

She is funny, loves to tease and be teased

Even though we don't hang out together I consider her one of my closest friends

If you need her she will be there always
---