Our Heroes Have Warm Feet, Thanks to You!
Thank you for all of your donations! You've truly been a HUGE help in helping our heroes.
June 20, 2019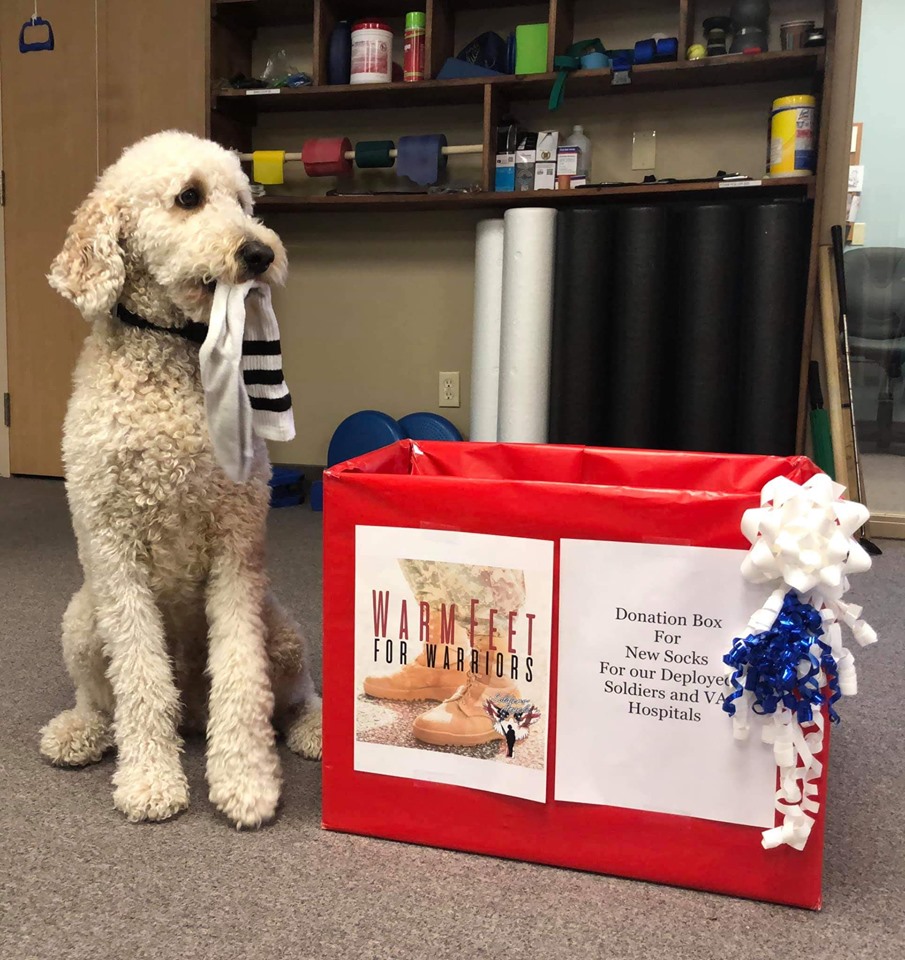 We just wrapped up our Warm Feet for Warriors sock drive and are blown away by the generosity of everyone who donated! This year, our goal was to collect 15,000 socks. Well, we are happy to report that we collected WELL BEYOND THAT! We have more than doubled our goal this year and have received so many socks, our final count is taking longer than expected (so stay tuned).
The socks came in from near and far. Businesses, civic organizations, families, individuals, schools… all came together and sent socks to help. We were overwhelmed by socks here at our headquarters in San Antonio! The socks are being distributed to veterans in VA Hospitals and included in our care packages to deployed. Why? Because new socks are one of the most requested items we get from deployed troops and veterans.
Special shout out to the following donors, who went above and beyond this year.
Tommy John, who saw our goal of 15,000 and decided to match it with 15,000 pairs of "The Go Anywhere® Sock", a popular sock in their line. You can read more about Tommy John and their donation on our blog.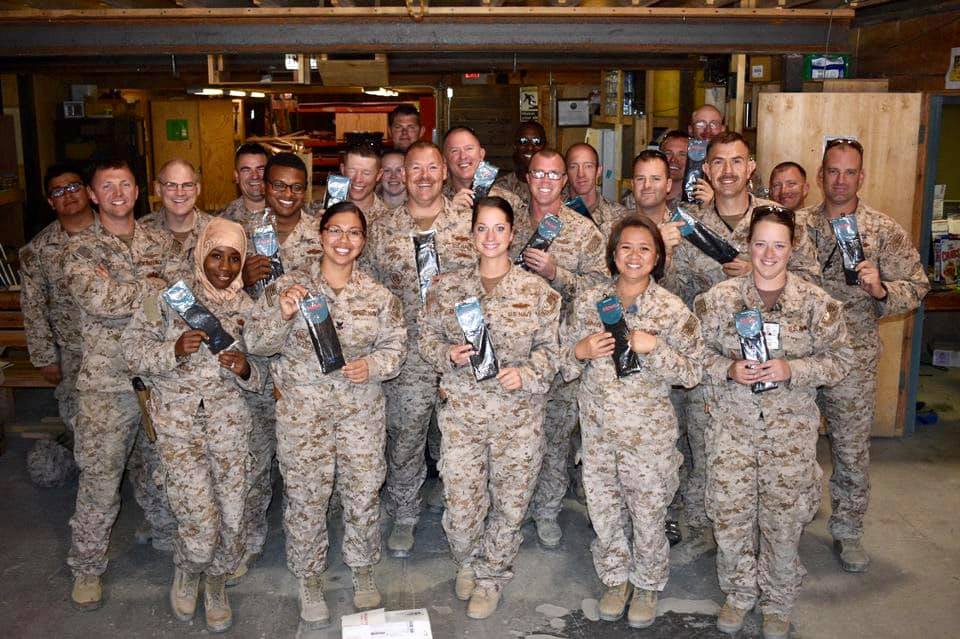 Verizon donated 16,000 pairs of socks across multiple stores and regions.
Evoqua Water Technologies is still currently in the midst of sending their donations from multiple locations but have reported a collection of 4,223 pairs of socks.
Zurich, has participated in this program all three years we've run it! You can read more about Zurich and how the collection drive started with one dedicated employee.
Kloeckner Metals ran a multiple office drive that resulted in a donation of 3,500 pairs of socks.
Automotive Training Institute (ATI) did a conference in San Antonio, where they collected 2,000 pairs of socks and presented us with a large monetary donation as well. As if that wasn't enough, they later donated an additional 500 pairs, making their total sock donation 2,500 pairs.
SBS Construction, a local construction company in Boerne, Texas has a very small staff– but they came together and collected over 1,300 pairs of socks for our troops!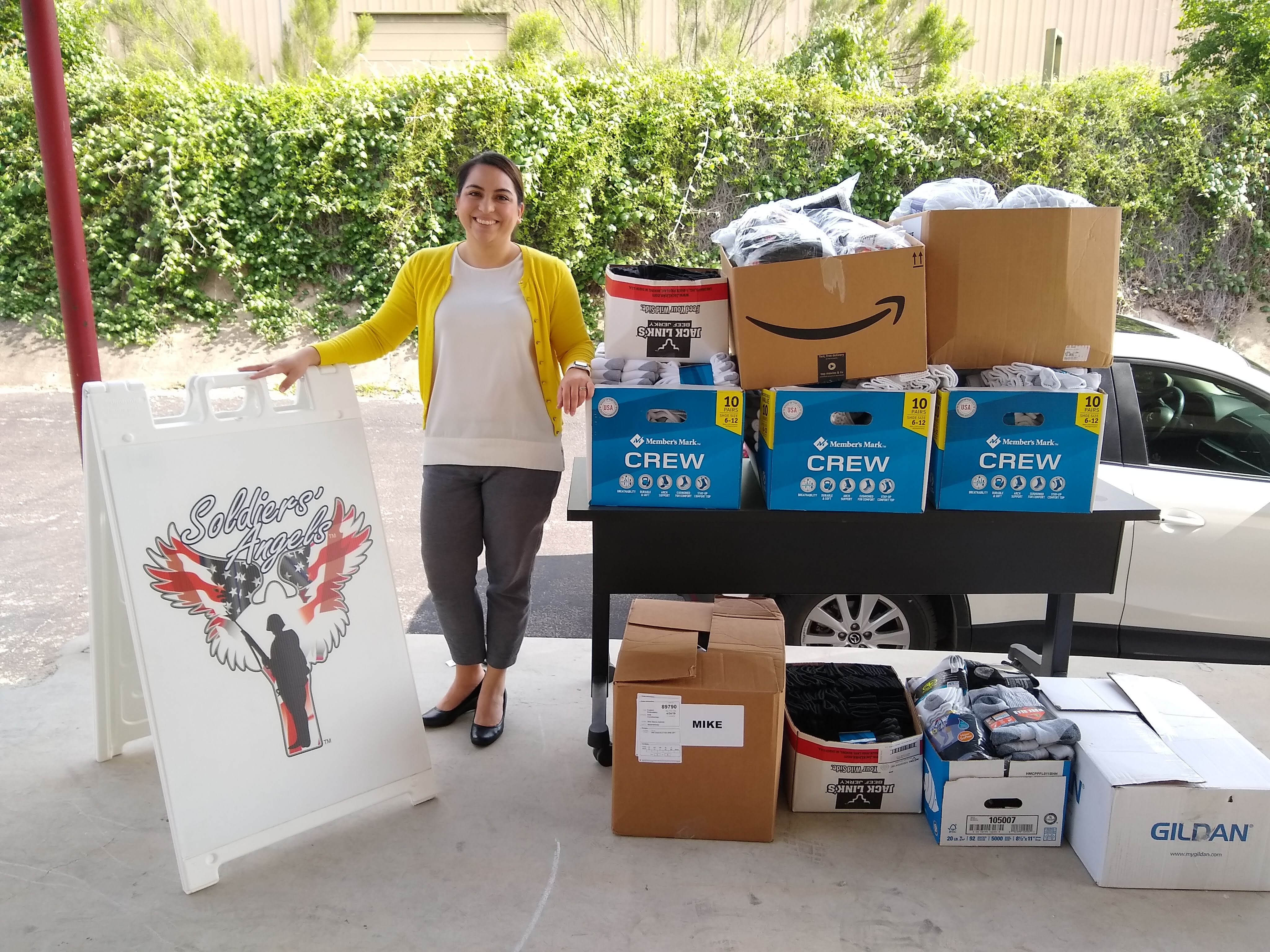 Tottenville High School on Staten Island donated 1,080 pairs.
Here's a quick look at how our sock drive has grown over the years:
2017 goal: 1,000. Collected: 8,730 pairs.

2018 goal: 8,000. Collected: 14,111 pairs.

2019 goal: 15,000. Collected over 40,000 pairs of socks (total number coming soon)

We are beyond happy with the success of this year's Warm Feet for Warriors Drive and are so grateful for all of you, who participated. Click here to learn more about this yearly drive.
---