Inn Support Of Our Troops
To celebrate the 4th of July, a group of Innkeepers from all over the country came together to send baked goods overseas.
July 10, 2020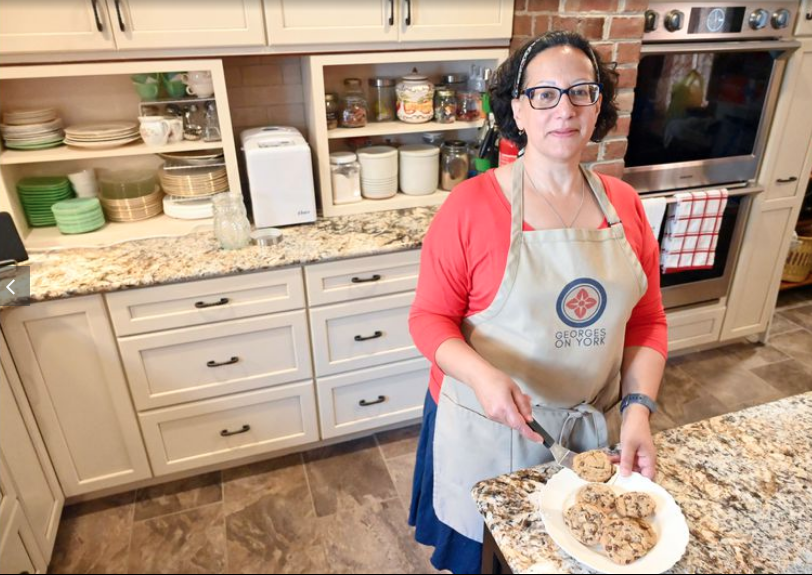 When Karen Wilson learned that we were looking for more Angel Bakers, she jumped at the chance to participate. She and her husband both have family in the military and wanted to have an impact on those serving overseas. She and her husband Steve are the owners of The Lion & the Rose Bed & Breakfast in Asheville, North Carolina.
"When I heard that Soldiers' Angels was looking for virtual volunteers to bake and mail goods to service members I knew I wanted to participate. Both of our dads are Army vets and we have a special place in our hearts for all service members," says Karen.
The couple didn't just start baking, they reached out to their network of Innkeepers across the country to do the same. She launched a campaign – "Inn Support of our Troops" and reached out to Innkeepers across the country to encourage them to register and send care packages for the 4th of July. Karen was able to recruit more than 30 inns to participate who each registered independently to participate as Soldiers' Angels Angel Bakers. Once registered, they were given access to our database with the first name and state of each service member that has expressed interest in receiving baked goods. Most inns chose to send a care package to someone from their home state. In addition to the baked goods, they sent supplies like socks, hygiene items, and other sundries.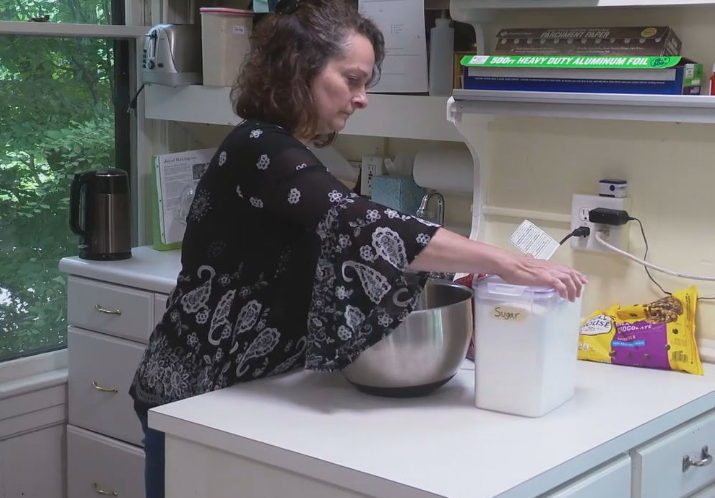 Image from WLOS new coverage of the story
Many of the participating inns had to close their doors temporarily amid the pandemic, suffering unprecedented financial hardships. Some have had to contend with the loss of income and the anxiousness over the loss of their home – since many owners live on the premises too. Baking sweets and mailing goods has provided a much-needed outlet. "We feel fortunate to have the opportunity to honor our service members, especially now" said Steve Wilson, a craft beer hobbyist who is baking Spent Grain Peanut Butter Cookies to incorporate his pastime and in a nod toward his inn's hometown of Asheville, aka Beer City USA.
Georges on York, a bed and breakfast establishment in Taneytown, Maryland is another Inn that participated. Owner Sharon Tillman has a rich military background.
"This project was a no-brainer for us. It really was a very simple decision to make. When I saw the opportunity to get involved with this particular campaign, really it was just, 'Tell me what I need to do. … Sign me up and we'll help out'," says Sharon.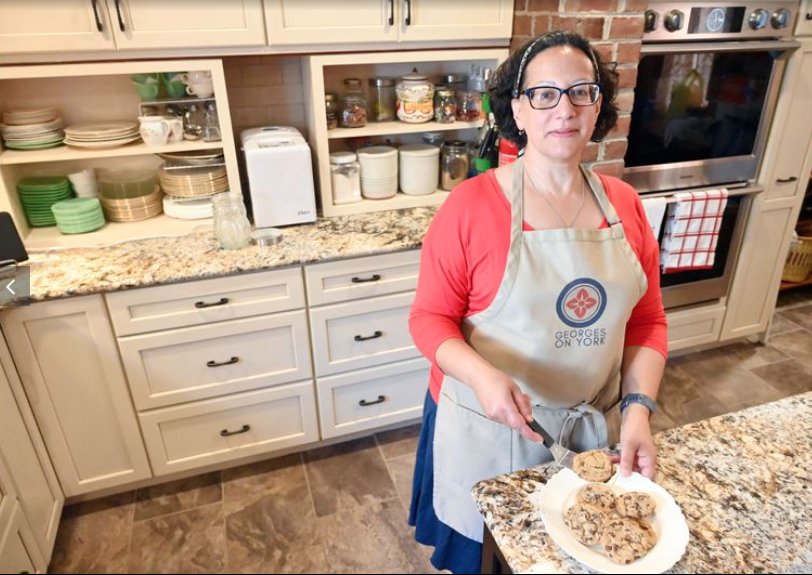 Sharon Tillman, photo from Baltimore Sun
In Camden, Maine, the Captain Swift Inn chose to support two female service members for the 4th of July. Carolyn had fun shopping for them, adding hand cream, face soap, makeup remover, and socks from Renys "because the package is coming from Maine," says owner Carolyn.
Photo from VillageSoup
"Volunteers are the beating heart of Soldiers' Angels and we are honored that Innkeepers from across the country are inspired by our mission and are joining our volunteer community. Deployed Service Members face challenges even during the best of times, however, with the additional strain placed on them in recent months, they could use our support now more than ever." – Amy Palmer, President and CEO of Soldiers' Angels.
4th of July may be over, but there's still plenty of support needed for troops overseas. Learn more about our Angel Bakers team here. Not into baking? Learn about our other teams here.
Read more about this campaign and other participants in the media stories below:
---