Hops for Heroes 2020
Some updates regarding Hops for Heroes in 2020.
May 8, 2020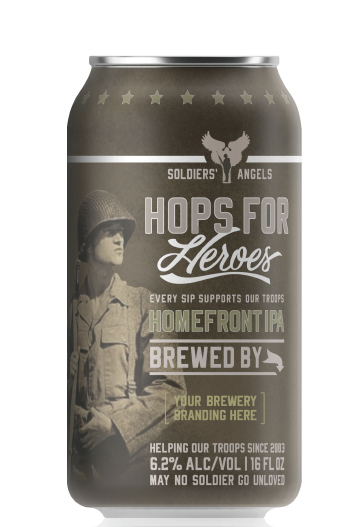 It's Military Appreciation Month, and we are just a few weeks away from Memorial Day. You're probably wondering why you haven't heard about this year's Hops for Heroes program. Well, as you know this pandemic has had a negative impact on many businesses, but one industry in particular is the brewing industry. With taprooms closed, events cancelled, and distribution issues, every brewery across the U.S. is experiencing major loss in revenue.
Because of this, we have decided to suspend the Hops for Heroes program for 2020. We are so sad to miss out on the deliciousness that is Homefront IPA but we understand that our breweries need some time right now. With that said, we do have a bit of exciting news! We have officially been approved for the NEW Hops for Heroes beer label! Here's a look at the new Homefront IPA label and branding.
What Have Our Breweries Been Up To?
We wanted to take this opportunity to share some things our brewery partners have been up during these trying times to showcase the creativity and resilience of the small businesses who brew this beer and give back to our military.
Center of the Universe Brewing: Ashland, VA
Over in Ashland, Virginia, Center of the Universe Brewing has been busy selling beer through Curbside pickup, delivery, and has been hosting pop-up events in neighborhoods throughout the region. They've also been engaging with customers online through virtual concerts and Facebook Live Skillshare sessions called Lagers & Learn. Soldiers' Angels actually did one a few weeks back to teach people how to sew masks! You can watch it here.
In addition to all this fun, the service staff has been assembling face shields that will go to healthcare workers in the Richmond region.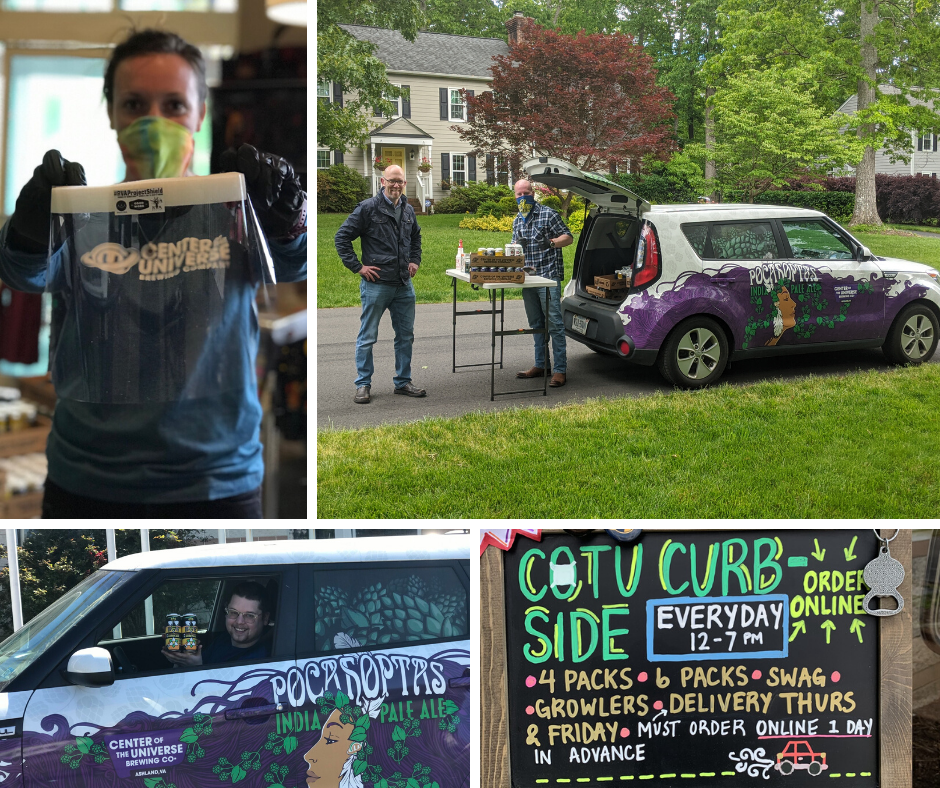 Rochester Mills Beer Co: Auburn Hills, Michigan
Due to government mandates in Michigan, Rochester Mills has been completely closed. But just because they're closed, doesn't mean they've been silent. They've been running a "March Madness" of sorts with their beers.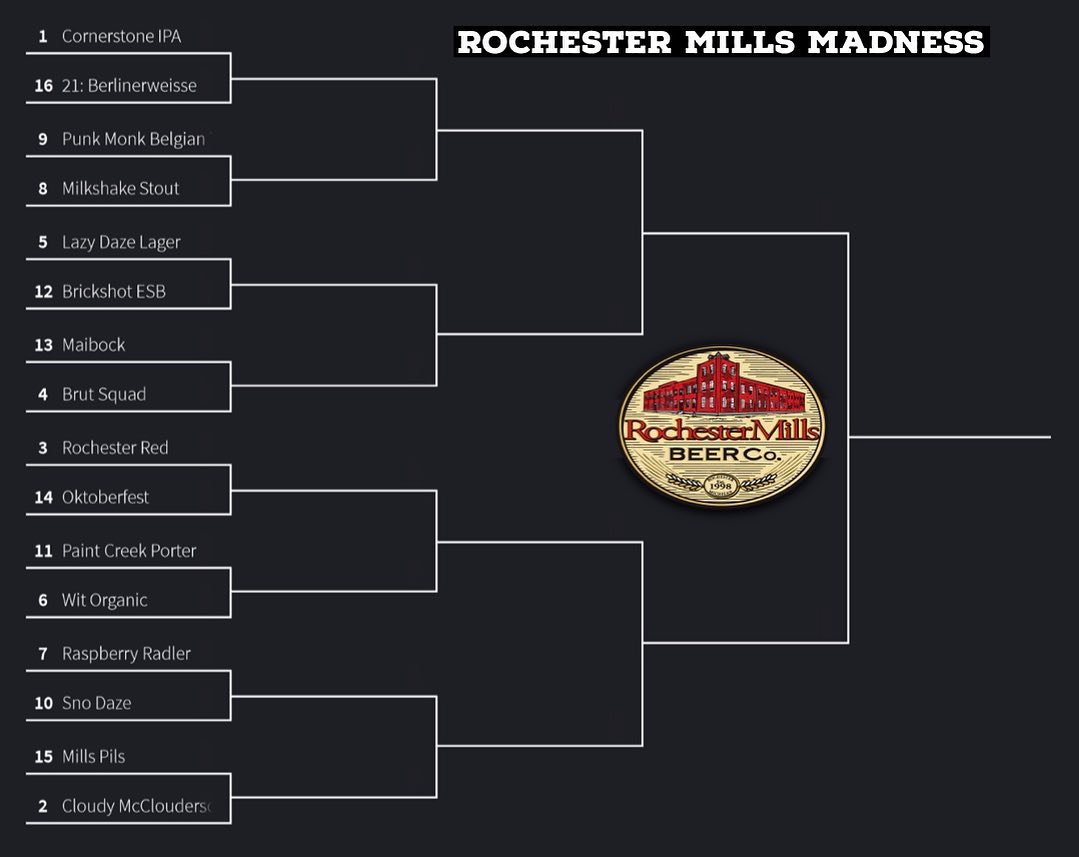 Broken Plow Brewery: Greeley, Colorado
Broken Plow has been doing beer and food to go and have also continued doing their weekly trivia game, Geeks Who Drink Quiz night virtually.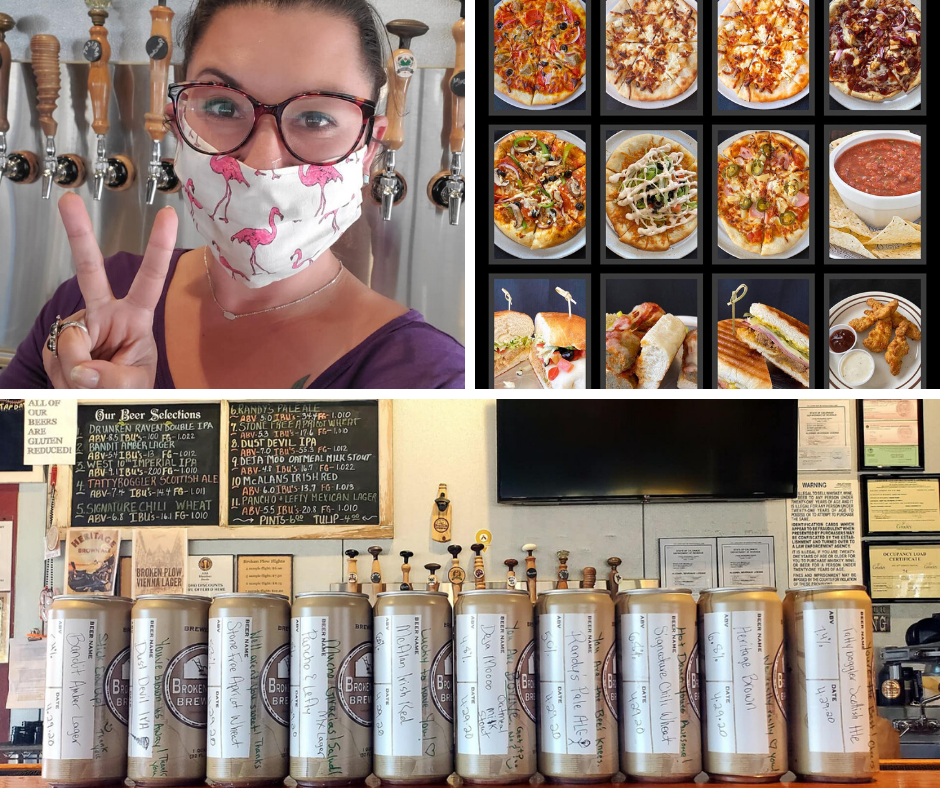 Ellipsis Brewing: Orlando, Florida
Down in Florida, Ellipsis Brewing has been fulfilling to go sales while studying up on beer knowledge. That's right, some of their staff went through and passed their Cicerone Beer Server Certifications! They've also been having a bit of fun with their fans by doing beer photography contests. Kudos to the winner of this one.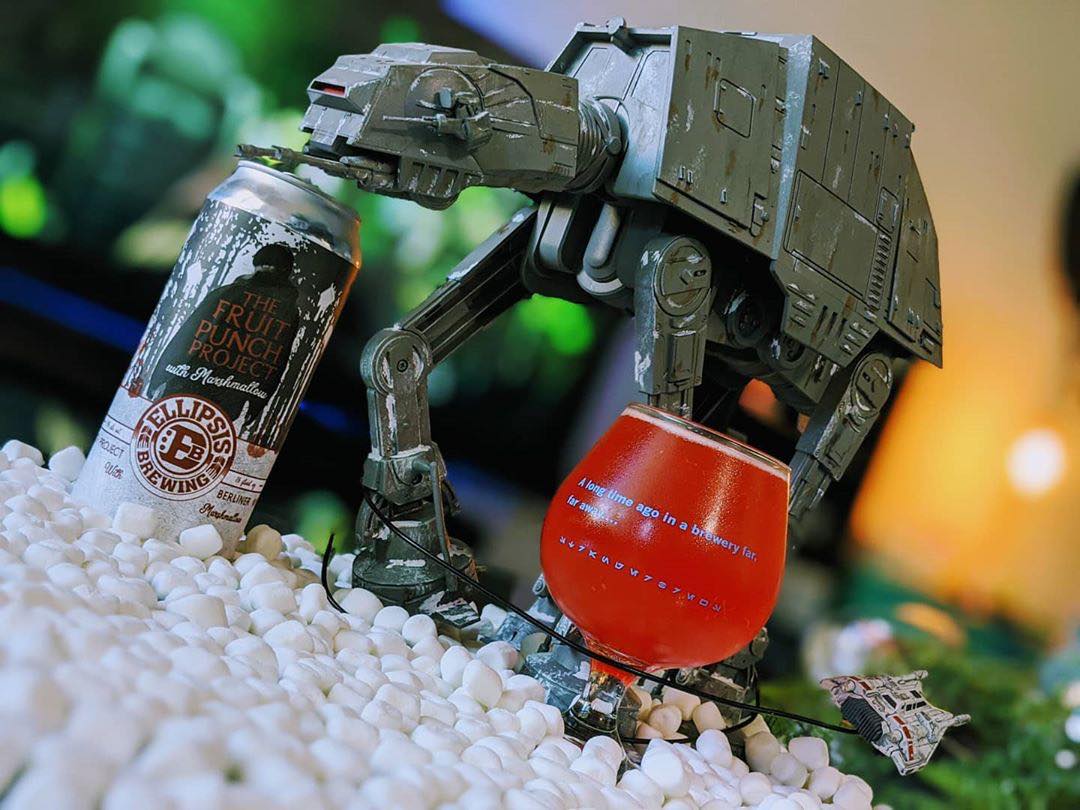 21st Amendment Brewery: San Francisco, California
The San Francisco taproom has been doing to go beer sales, hosting Facebook Live talks with their brewmaster Shaun O'Sullivan, dropping watermelons off the roof of their taproom, and making their fans solve beer math problems.
They also released a new hard seltzer, and did a collaboration brew with Peete's Coffee.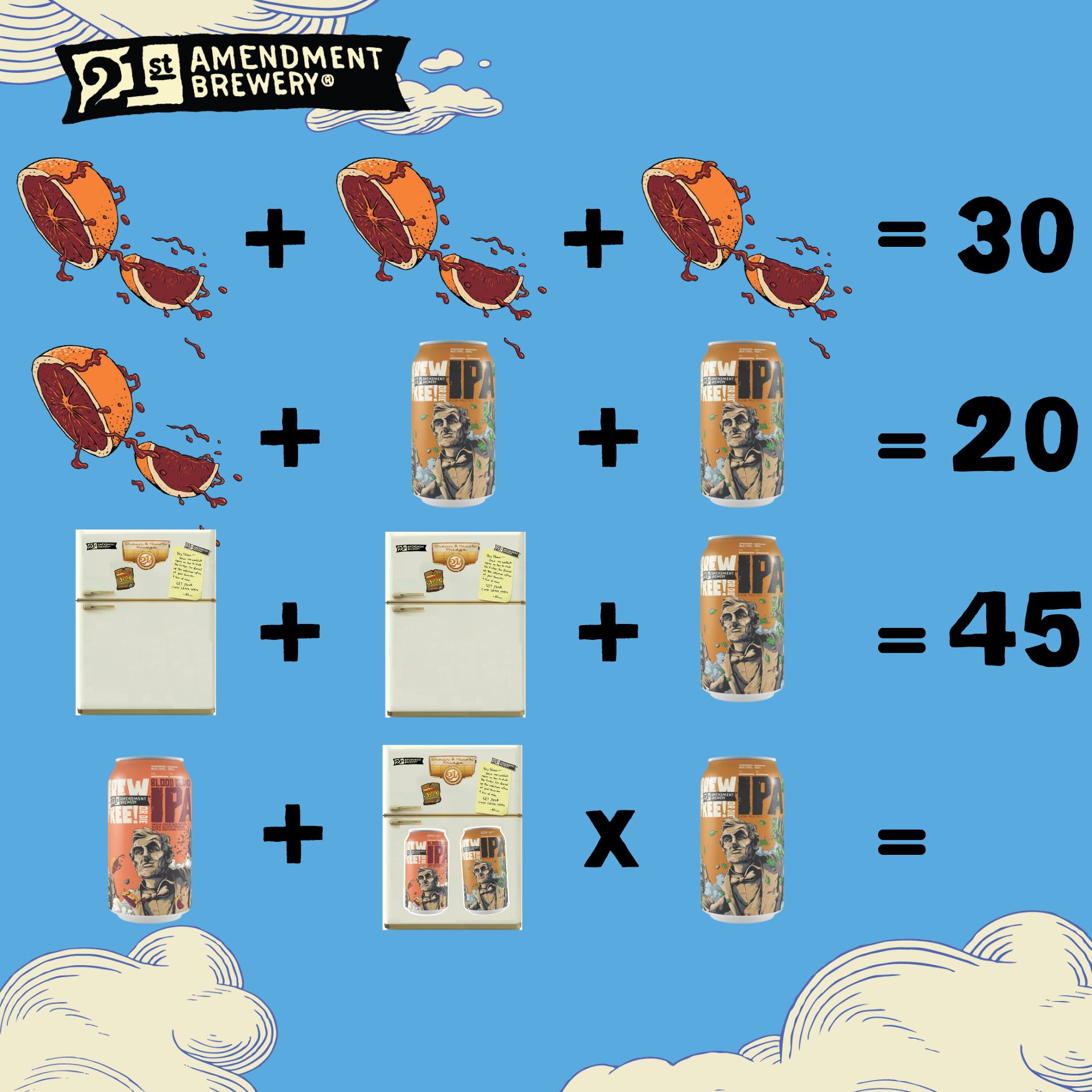 Bridge and Tunnel Brewery: Queens, New York
Over in Queens, Bridge and Tunnel has been doing to go sales at the taproom, as well as home delivery. They even made a special beer inspired by the virus. They also sent 250 gallons of beer to a local distillery to be processed into hand sanitizer.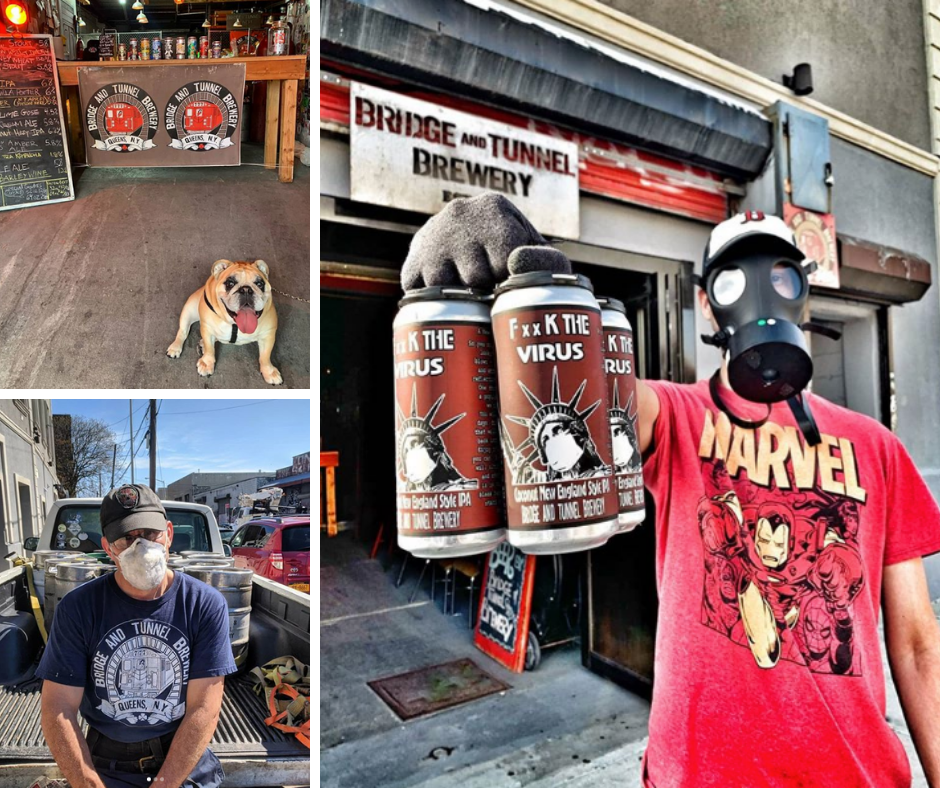 Alamo Beer: San Antonio, Texas
Alamo has been doing curbside, aka #HonkforHops! They also participated in "The Great Texas Beer Run," a campaign to get local breweries more sales through online ordering and curbside pickup.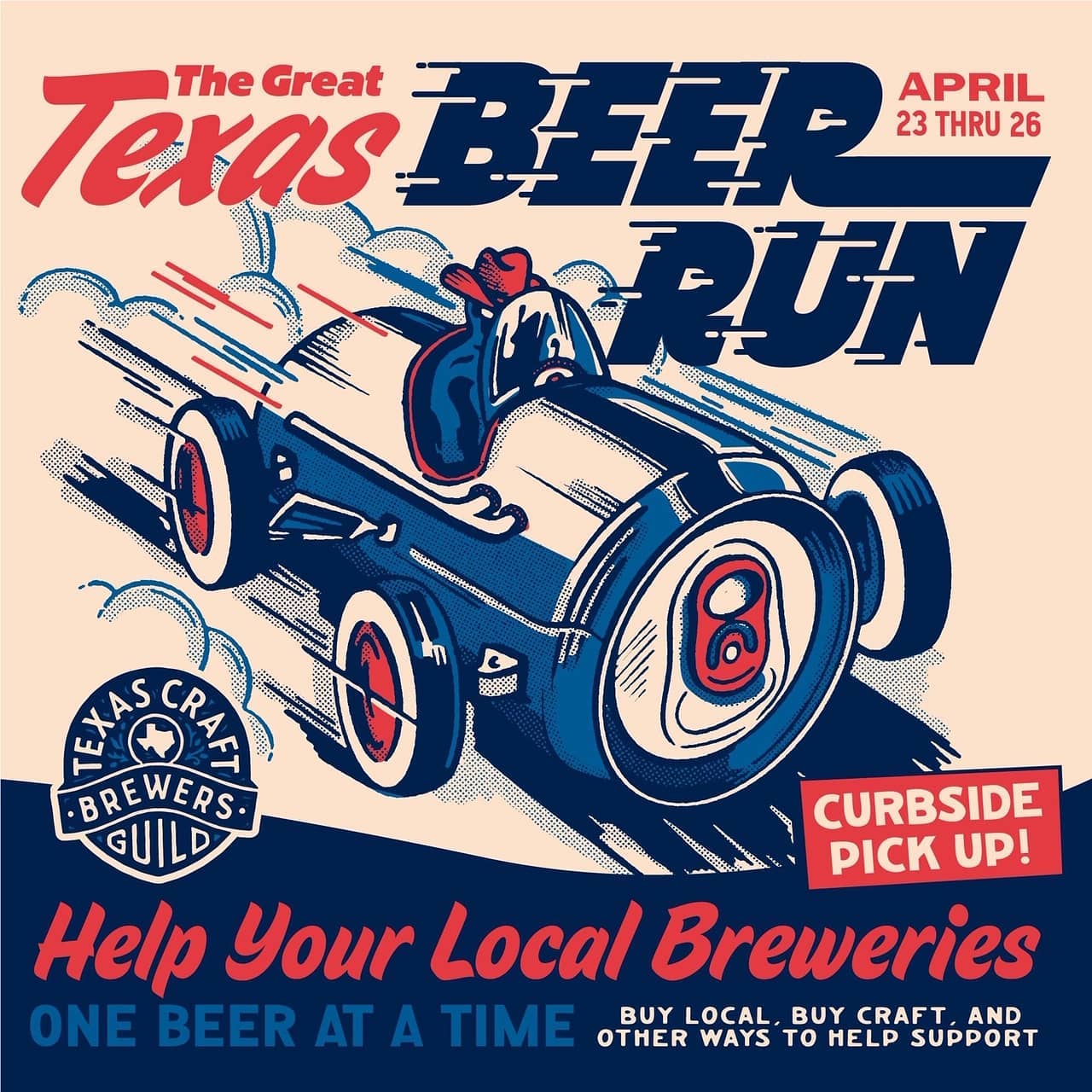 It has been great to see all of the creativity in the craft beer industry. As always, we are inspired by how generous these small businesses have been in the past and we can't wait to see what our 2021 Hops for Heroes campaign will bring. Until then, please support your local brewery. Cheers!
---