Helping Homeless Veterans With a Fresh Start
April 3, 2021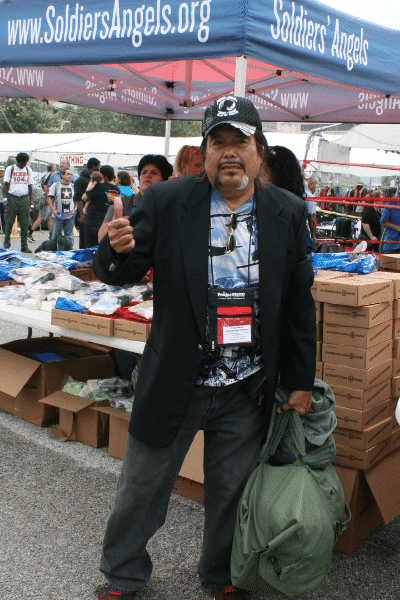 It is estimated that there are over 40,000 homeless Veterans across the United States. Since the onset of COVID-19, not only has the number of homeless increased, so has the number of Veterans at-risk of losing it all and ending up on the streets. Programs, such as the U.S. Department of Housing and Urban Development-VA Supportive Housing (HUD-VASH), are helping homeless Veterans with a fresh start.
The HUD-VASH program combines housing vouchers with VA supportive services to help Veterans who are homeless, and their families, find and sustain permanent housing. This incredible program is making a huge impact on the homeless veteran population. At the end of FY 2020, 100,570 subsidized housing vouchers were allocated to HUD-VASH with nearly 80,000 formerly homeless Veterans living in their own permanent housing as a result of this partnership between HUD and VA.
But what happens after those that were homeless move into a new house? They are lucky if they have anything more than the clothes on their back the day they move in. Purchasing all of the everyday items needed in a home can prove to be a daunting task for those struggling to get back on their feet.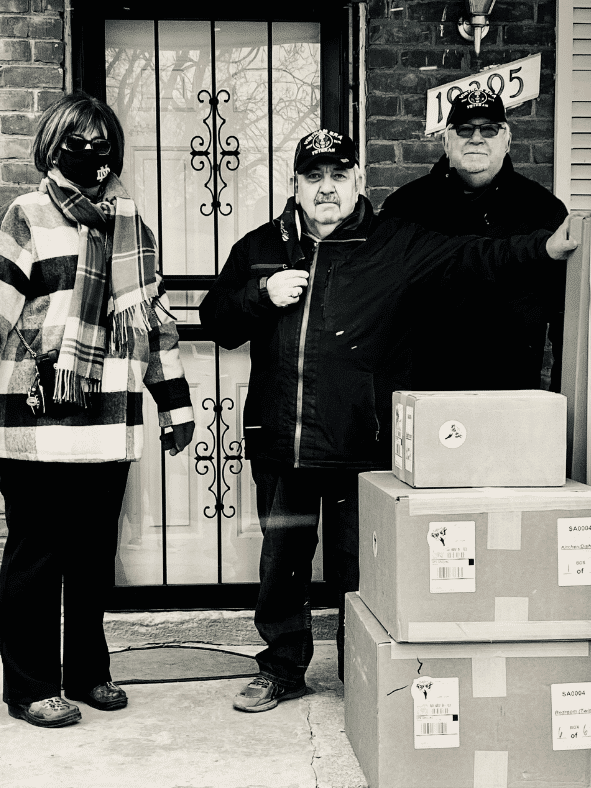 That's where Soldiers' Angels comes in.
Soldiers' Angels Homeless Veteran Housing Packs provide Veterans with essential items that will help them turn that house into a home. From pots, pans, and dishes to trash cans, towels, and even a plunger, Soldiers' Angels is honored to be a part of the transition process for these Veterans and their families.
The Homeless Veteran Housing Pack program just began in 2020 and we have already witnessed dozens of inspiring transitions as Veterans were accepted into the HUD-VASH program and moved off the streets and into a home. But recently, one story in particular really made an impact on all of us at Soldiers' Angels, Detroit Veteran Lamar, and his two-year-old daughter.
The day Lamar and his daughter moved into their new house through the HUD-VASH program, the Soldiers' Angels Detroit team presented Lamar with boxes of new items to help welcome them home. The items, which were sponsored by the FCA Foundation, the charitable arm of Stellantis, provided all of the home items Lamar and his daughter needed to get back on their feet.
Soldiers' Angels staff member Nicole Johnson, who leads the team in Detroit, captured the day in photos. Watch the video below or read on for Nicole's account of that special day.
Nicole's Experience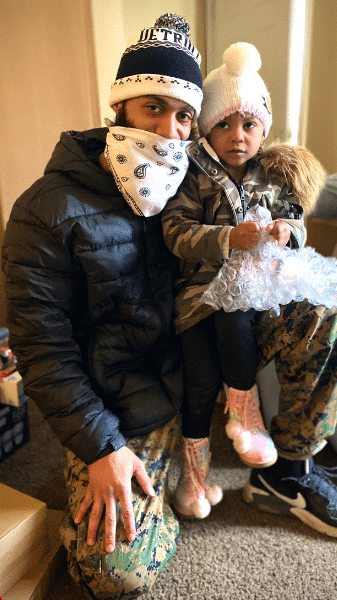 "On March 4th Lamar arrived home with his beautiful two-year-old daughter to find four strangers standing on his porch with a bunch of boxes. I was lucky enough to be one of those strangers. Lamar graciously welcomed all of us into his new home and quickly made sure that none of us felt like strangers for long.
Lamar and his daughter have been through some rough times. After the loss of his daughter's mother, Lamar was presented with a gut-wrenching decision— quit his job to take care of his daughter on his own or keep his job and surrender his daughter to the state. Being the man that he is, he made the only decision he could— stay with his daughter and face any difficulties that may bring.
And difficulties did arise. Lamar was not able to keep his job. Because of that, he lost his home and all he and his family had saved for.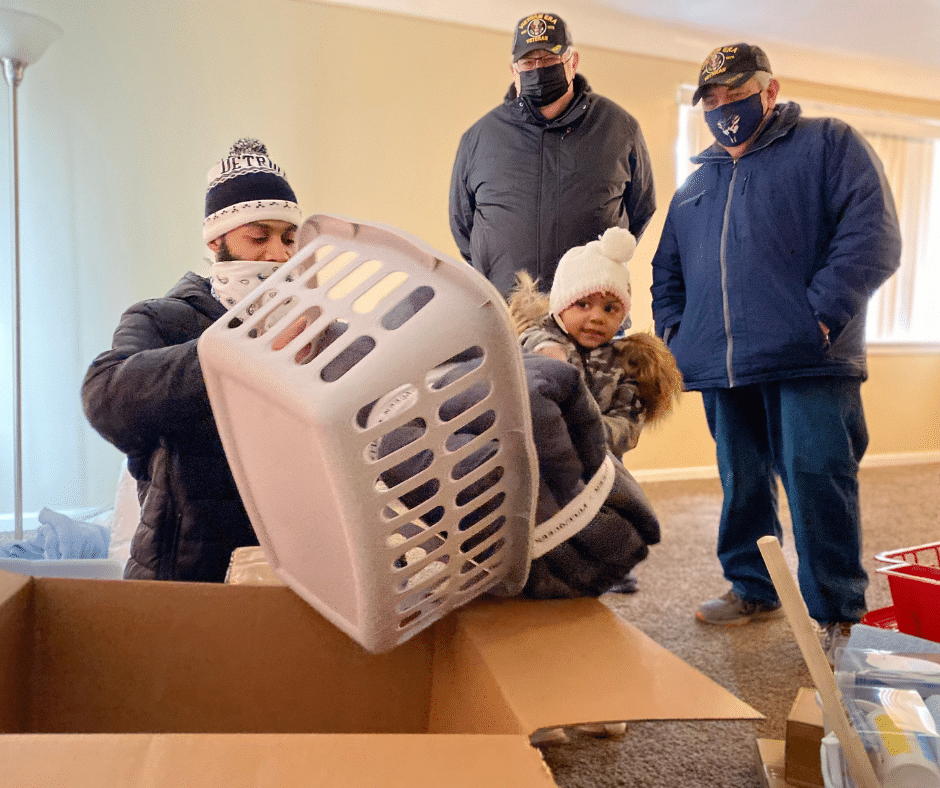 Thanks to the HUD-VASH program, Lamar and his daughter were able to move into a home again. They were starting from scratch.
When Soldiers' Angels came to his door with our boxes full of housing items and we started to unpack, Lamar and his daughter were overwhelmed by the donation. His daughter helped open every box and, as any two-year-old would, she started claiming everything for herself! She even tried to give me a cooking spoon. She took a comforter that was larger than her into her room and showed me "her own big girl room" with so much pride that I will never forget that moment.
Lamar and his daughter still have some hard times ahead, but the treasure they have in each other and the resolve of Lamar to be a great man and a great dad leaves no question that they will succeed."
If you encounter Veterans who are homeless or an imminent risk of becoming homeless, encourage them to call or visit their local VA Medical Center (www.va.gov/directory/guide/home.asp), where VA staff are ready to assist. Veterans and their families can also access VA services by calling 1-877-4AID-VET (1-877-424-3838).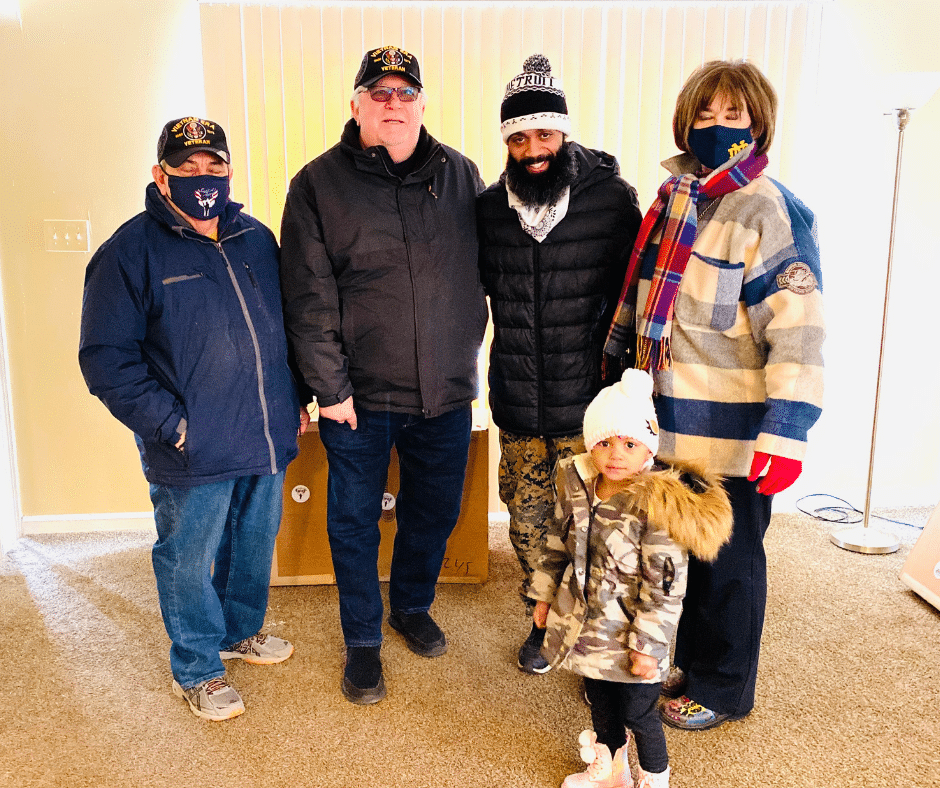 How You Can Get Involved
Are you interested in helping homeless veterans with a fresh start? Soldiers' Angels relies on sponsorships and donations to continue this program and many others that support veterans. The FCA Foundation, the charitable arm of Stellantis, has generously sponsored the entire Soldiers' Angels program in Detroit for the past three years— which not only includes Homeless Veteran Housing Packs, but also the monthly Veteran Food Distribution.
Email Soldiers' Angels to learn more about how you or your company can sponsor one or more Homeless Veteran Housing Packs or support one of our other valuable programs.
Testimonials from Other Veterans Supported by Soldiers' Angels Homeless Veteran Housing Packs
"I am a veteran who recently got out of a Veteran's homeless Domiciliary. I had lost everything and had to start over again with nothing. Soldiers' Angels gave me all the basic household items I needed to get started. I am very grateful for their help."

– Jeff
"Soldiers' Angels supplied me with all the basics! I was expecting some glassware and maybe dishes… but omg they sent everything but the kitchen sink! Good quality and right to my front door! God Bless your organization for helping in the very tough time! You're amazing and thank you so much!"

– William and his dog, Pei Mei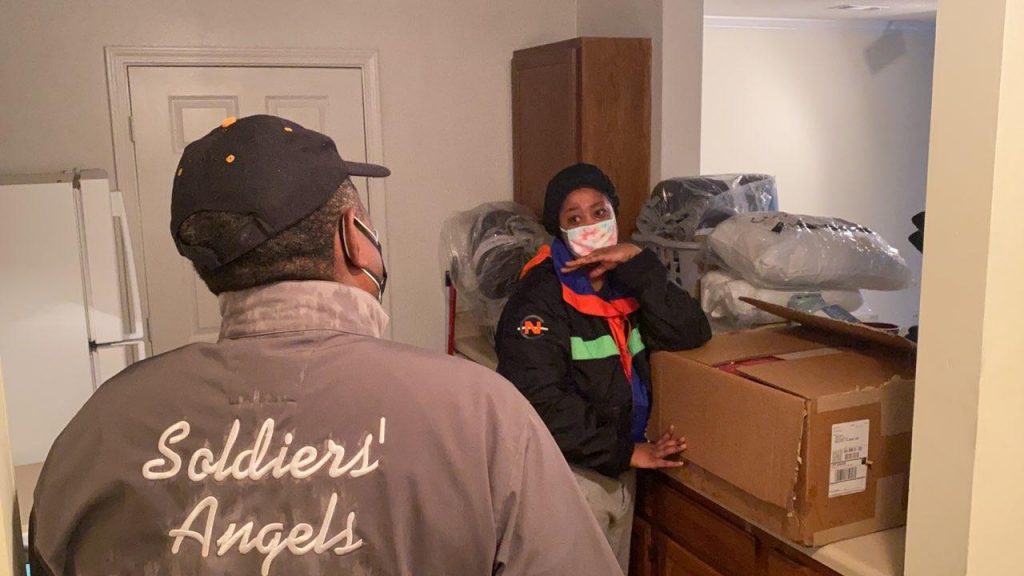 ---