Spreading Joy on Veterans Day
November 16, 2023
At Soldiers' Angels, we don't just celebrate Veterans Day on the day. We celebrate it ALL WEEK LONG (and sometimes before and after that week, too). The Soldiers' Angels Home of the Brave Campaign is an effort championed by some amazing corporate partners that happens in VA Hospitals and Medical Centers across the country. The goal? To make Veterans feel loved and appreciated.
Home of the Brave sponsors like USAA and Bristol Myers Squibb spend all year coordinating and planning giveback events with employees for Veterans Day week. Efforts range from parades to luncheons, to patient visits or simply handing out comfort items to Veteran patients. Here's a look at just some of the efforts that took place in 2023.
If your company has a national footprint and a commitment to honoring Veterans, click here to learn how you can get involved in 2024.
Goodies and Comfort Items
From No Sew blankets to Home of the Brave printed hats and shirts, one of the most popular efforts during our Home of the Brave Campaign is handing out goodies and comfort items. In Fargo, volunteers at Fargo VA Health Care System handed out gifts of thanks to Veteran patients. In Boston, Massachusetts, volunteers packed cinch bags of comfort items to hand out to Veteran patients in the West Roxbury VA Medical Center.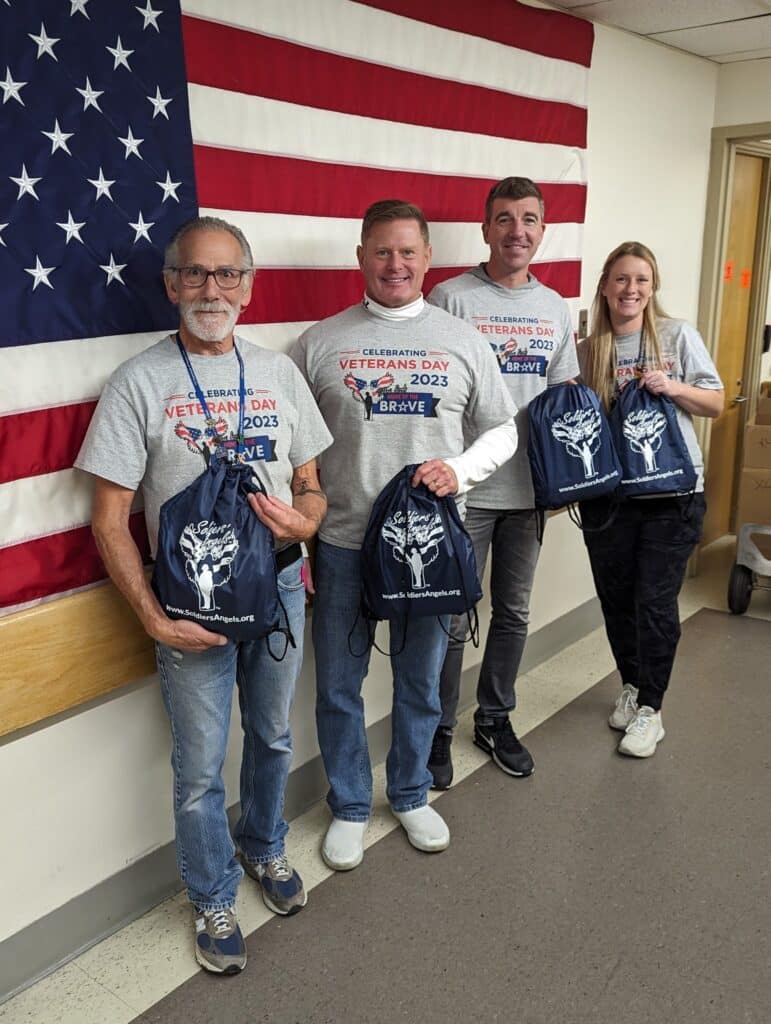 Breakfast is Served
We also had several breakfast events! In Salem, volunteers at the Salem VA Medical Center provided cinch bags full of goodies to the nurse stations to hand out to patients and then stood ready to provide attending Veterans with coffee and donuts. In Des Moines, volunteers served coffee and donuts to Veterans at VA Central Iowa Health Care System (VACIHCS). In Houston, Veterans received t-shirts, blankets, and other comfort items, along with breakfast and lunch from McDonalds. In Beckley, West Virginia, volunteers at Beckley VA Medical Center helped patients celebrate all week long! Not only did they visit Veterans in Community Care Centers and inpatients all week, but they served coffee and donuts on Tuesday, pulled pork luncheon on Wednesday, and pizza for CLC Veterans on Thursday!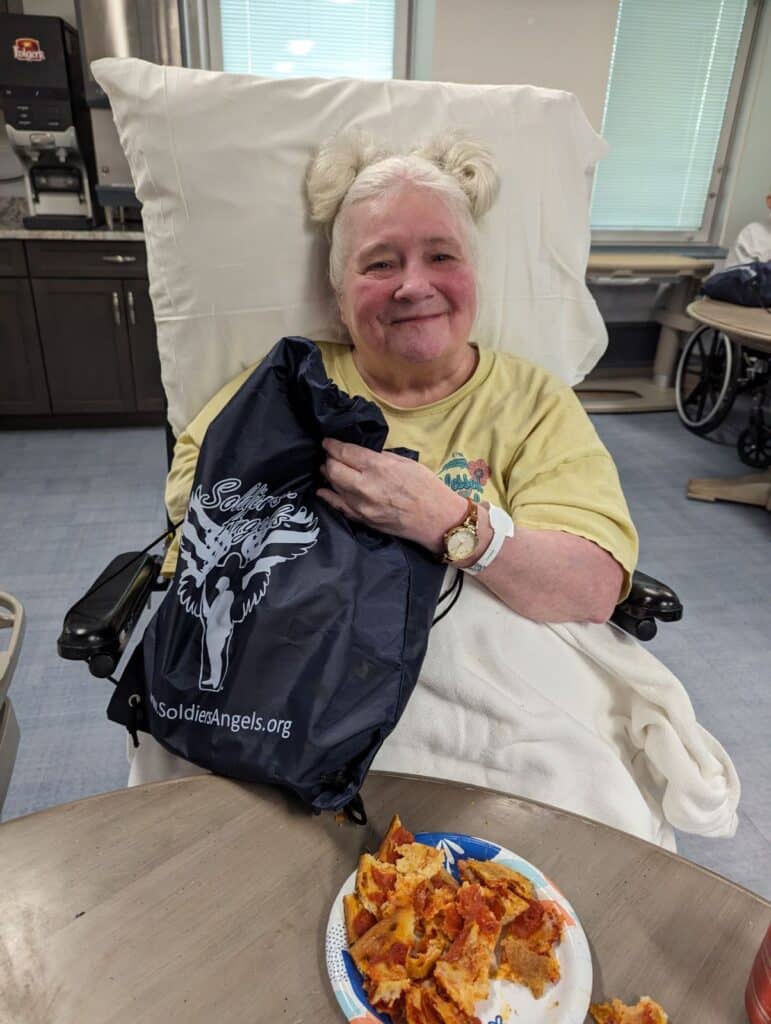 Veterans Day Patient Visits
We had several teams do patient visits on Veterans Day. Patient visits are very special to us at Soldiers' Angels. Veterans who are stuck in a hospital bed really light up when they get a visit from someone who wants to thank them for their service, visit with them, and hear their stories. Here are some photos from the team in Sacramento, who visited as a group, handing out care items and handmade cards.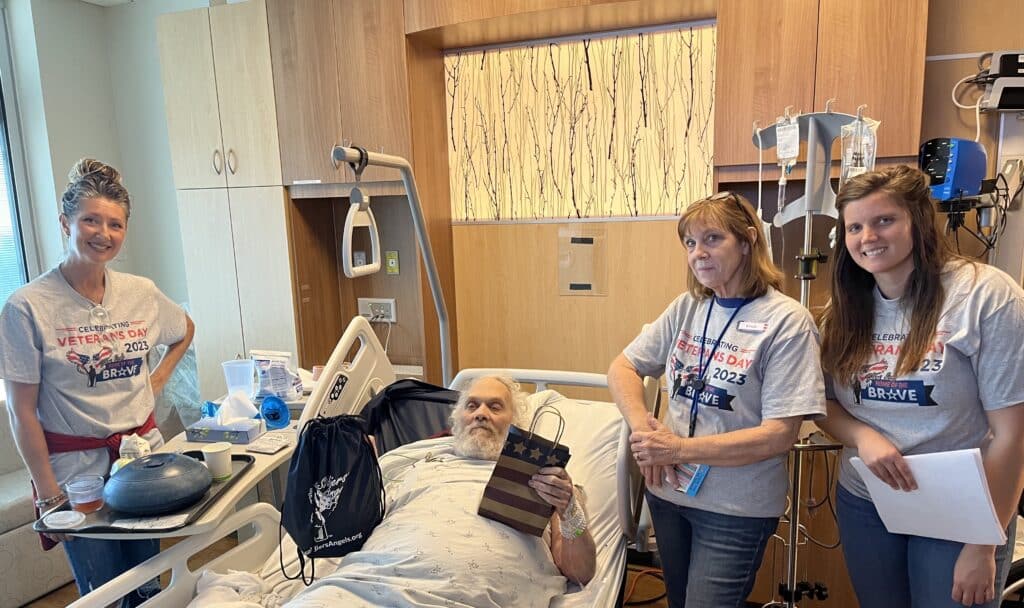 Veterans Day Celebrations
Some of our Home of the Brave efforts happened alongside other Veterans Day celebrations at the VA Hospitals. In Phoenix, volunteers helped out at the Phoenix VA Hospitals' VET Giving where they treated Veterans and their families to hamburgers, hot dogs, and sides, as well as dessert. There was also a band, lots of helpful booths, and an immunization area. In Kerville, they had a special outdoor luncheon, serving Veterans sandwiches and handing out cinch bags.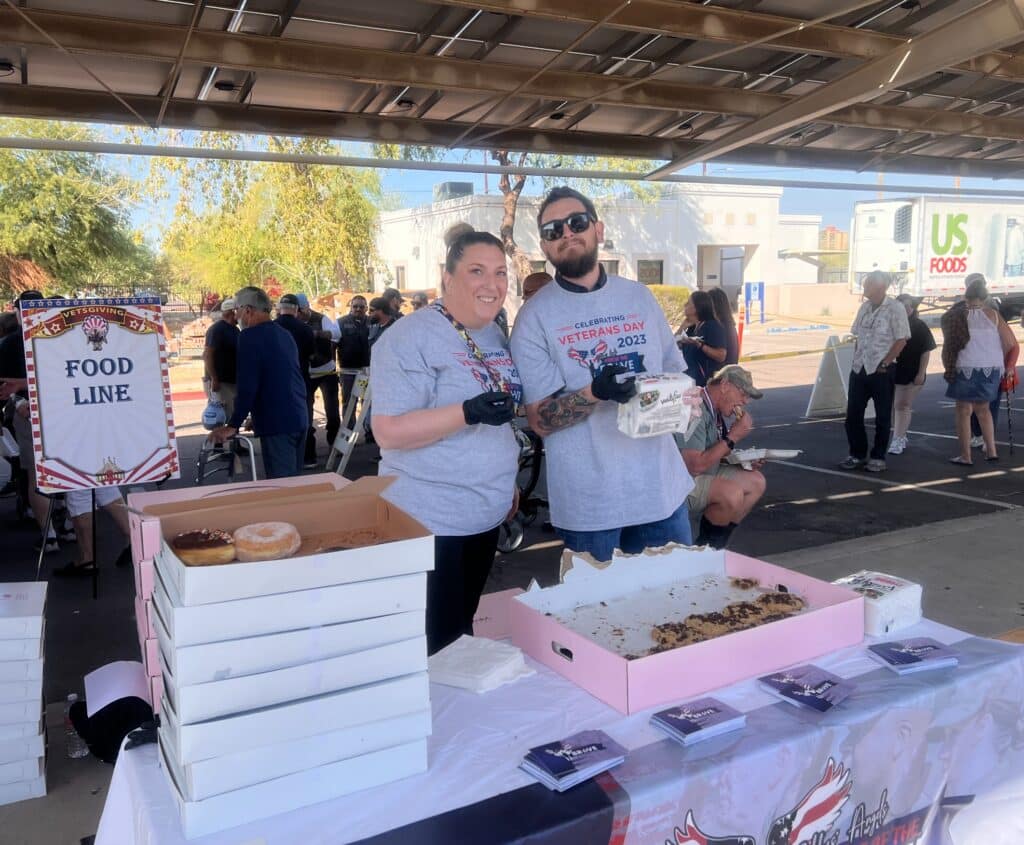 In Central Alabama, Robb Sanders and Chris Chaloult from Bristol Myers Squibb assisted in the Veterans Day celebration at Tuskegee VA. They prepared and packed cinch bags with Home of the Brave hats and hygiene kits provided by Soldiers' Angels, along with socks and snacks to give to patients in the dormitory. The parade was fun-filled with many supporters in honor of our courageous veterans. One Veteran told them,
"Thank you for taking the time to honor us! This feels amazing!" – Sgt. Wilson, US ARMY VETERAN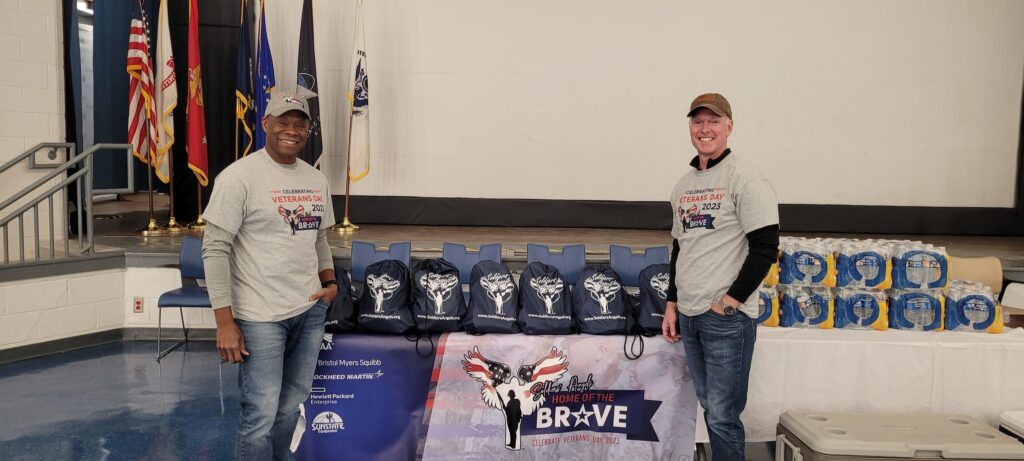 A little Magic in Orlando
We were very excited to have the Orlando Magic basketball team join us in Orlando, Florida! The day started with a ceremony to honor Veterans, then Orlando Magic players did a salute to Veterans, handed out hats, and took pictures with Veterans. They played BINGO, handed out snacks and comfort items, and did patient visits for Veterans who were not able to attend the ceremony.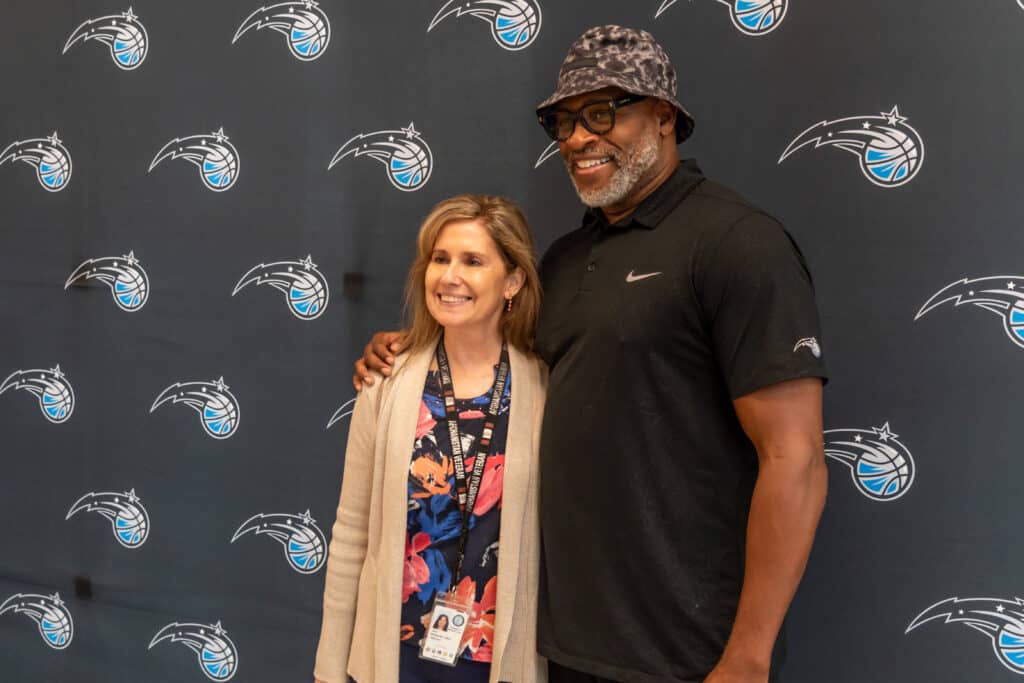 This is just the tip of the iceberg for events, as we haven't received everyone's pictures back. We want to thank this year's sponsors: USAA, Bristol Myers Squibb, Lockheed Martin, Hewlett Packard Enterprise, RWE, and Sunstate Equipment.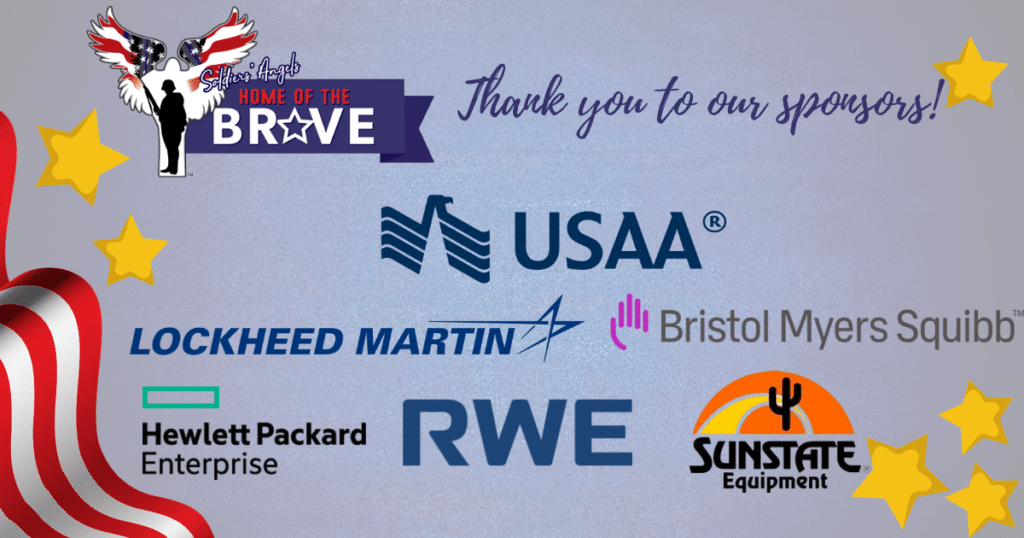 ---