Giving a Little Bit Extra (Vol. 2)
December 18, 2017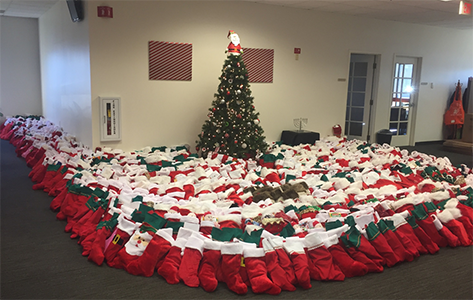 Last December, we brought you a blog called Giving a Little Bit Extra that featured the amazing efforts of one of our Holiday Community Partners: The Home Depot's New England Regional Office in Canton, Massachusetts. A small office with only 10 employees, the group registered for the Holiday Community Partner Program with a pledge of 50 stuffed stockings for troops and veterans.
Kristine Martin headed up the efforts at the office and decided to spread the word to her regional and district managers– but since it was late in the season, she wasn't expecting a huge response. But word spread… and so did the stockings under their office Christmas tree!! By the end of their collection period, 427 stuffed stockings had been donated to Soldiers' Angels by store managers, regional managers with their teams, and of course, the original 10 admin staff.
This year, this amazing group has done it again! They once again decided to support the Soldiers' Angels Holiday Community Partner Program and, once again, made a rather conservative goal that they ended up blowing out of the water… They pledged 500 and ended up collecting a whopping 1,401 stuffed stockings for our troops and veterans!! Wow!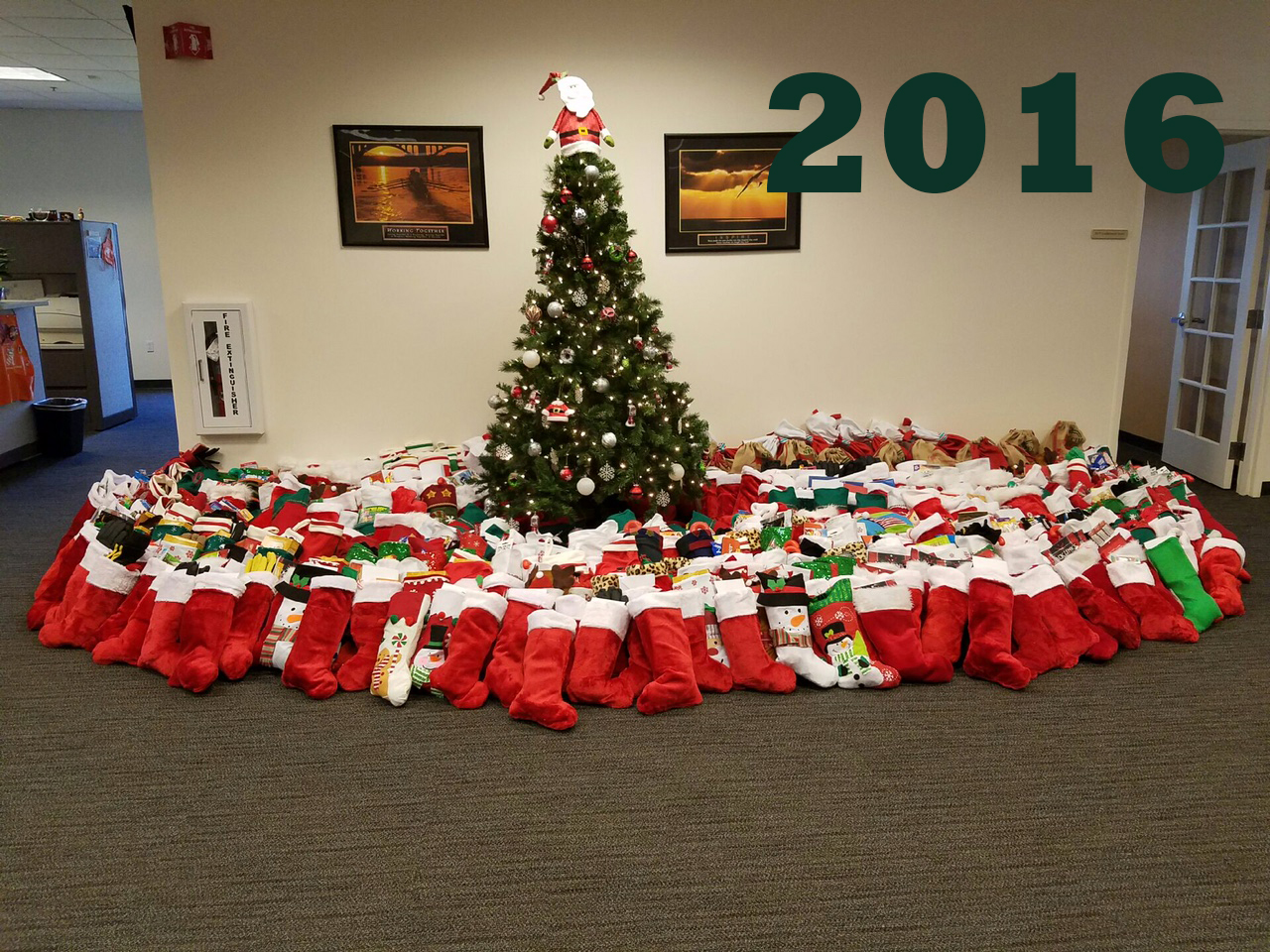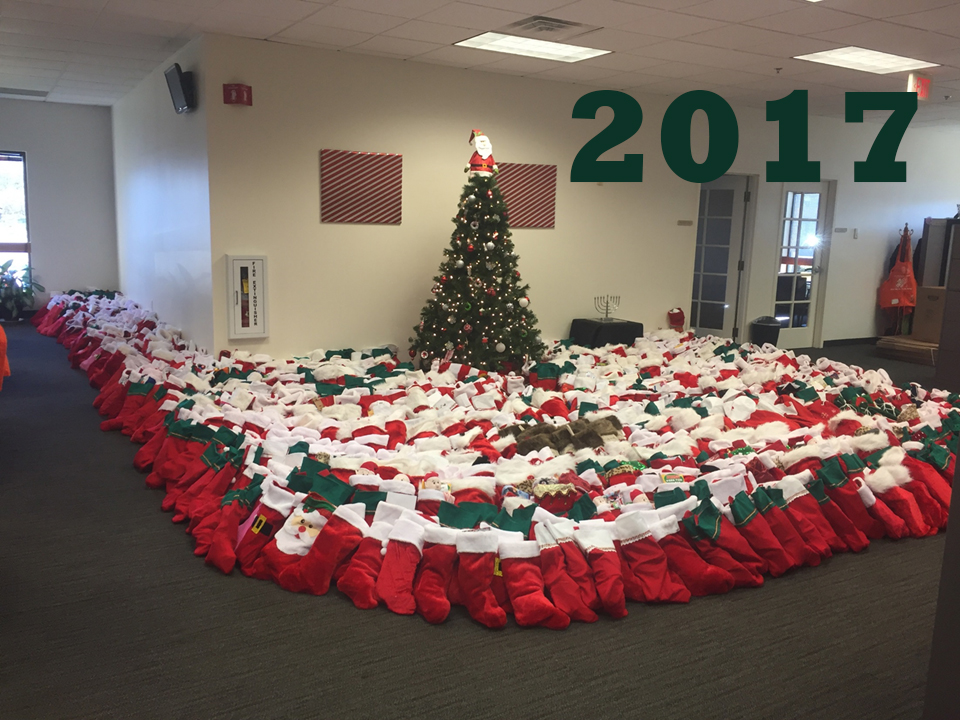 We reconnected with Kristine Martin, who once again headed up the project, to follow up on what motivated their collection efforts and their growth this year: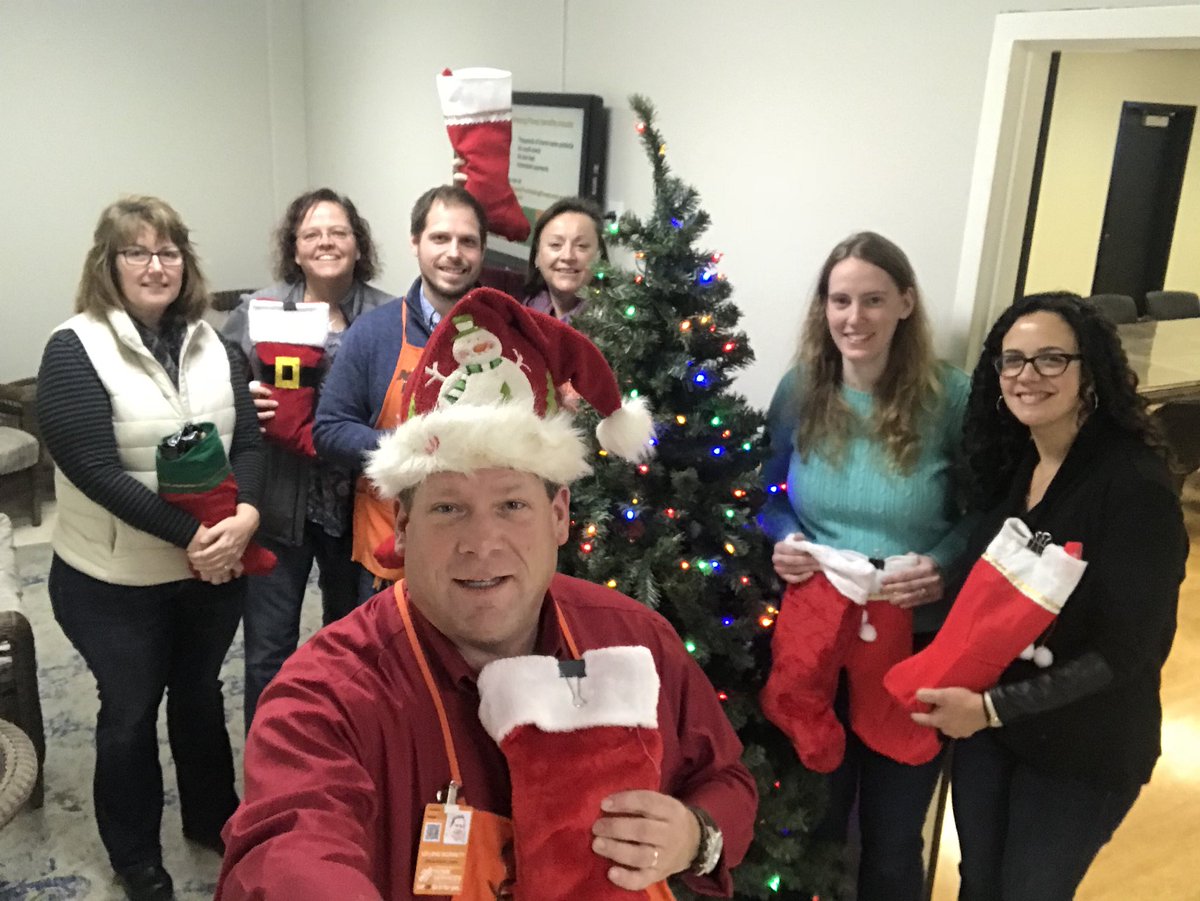 How many employees/offices contributed to your stocking collection this year?
Home Depot Associates from across Massachusetts, Maine, New Hampshire, Vermont, Connecticut and Rhode Island contributed.
What was your original pledge?
We pledged 500, with the hopes of beating last year's 400.
Did you guys have a joint stocking stuffing party or did everyone pack at home and bring them into the office?
Everyone assembled their own stockings and sent them to the Regional Office.
Most importantly, what encouraged such dramatic growth from last year to this year?
Last year, our participation was originally meant to be team building for just the administrative staff in the office, but a few of our districts heard about what we were doing and joined in. I figured if a few districts could help us generate 400 stockings, then sharing the information with all our districts could generate a bigger contribution.
What motivates you to participate in programs like the Soldiers' Angels Holiday Community Partner Program?
One of The Home Depot's core values is 'Giving Back'; when it comes to supporting the brave men and women of our armed forces, we are dedicated to giving back to those who have already given so much for our country. This is apparent by the amazing response we received when we shared this project. I am extremely fortunate to work for a company that permits us to do things like this and overflowing with gratitude to all those that contributed.
Thank you so much to everyone at The Home Depot's New England Regional Office who contributed to this amazing collection! And thank you to all of this year's incredible Holiday Community Partners!
Take a look at what 1,401 stockings looks like once they are boxed and ready to be shipped!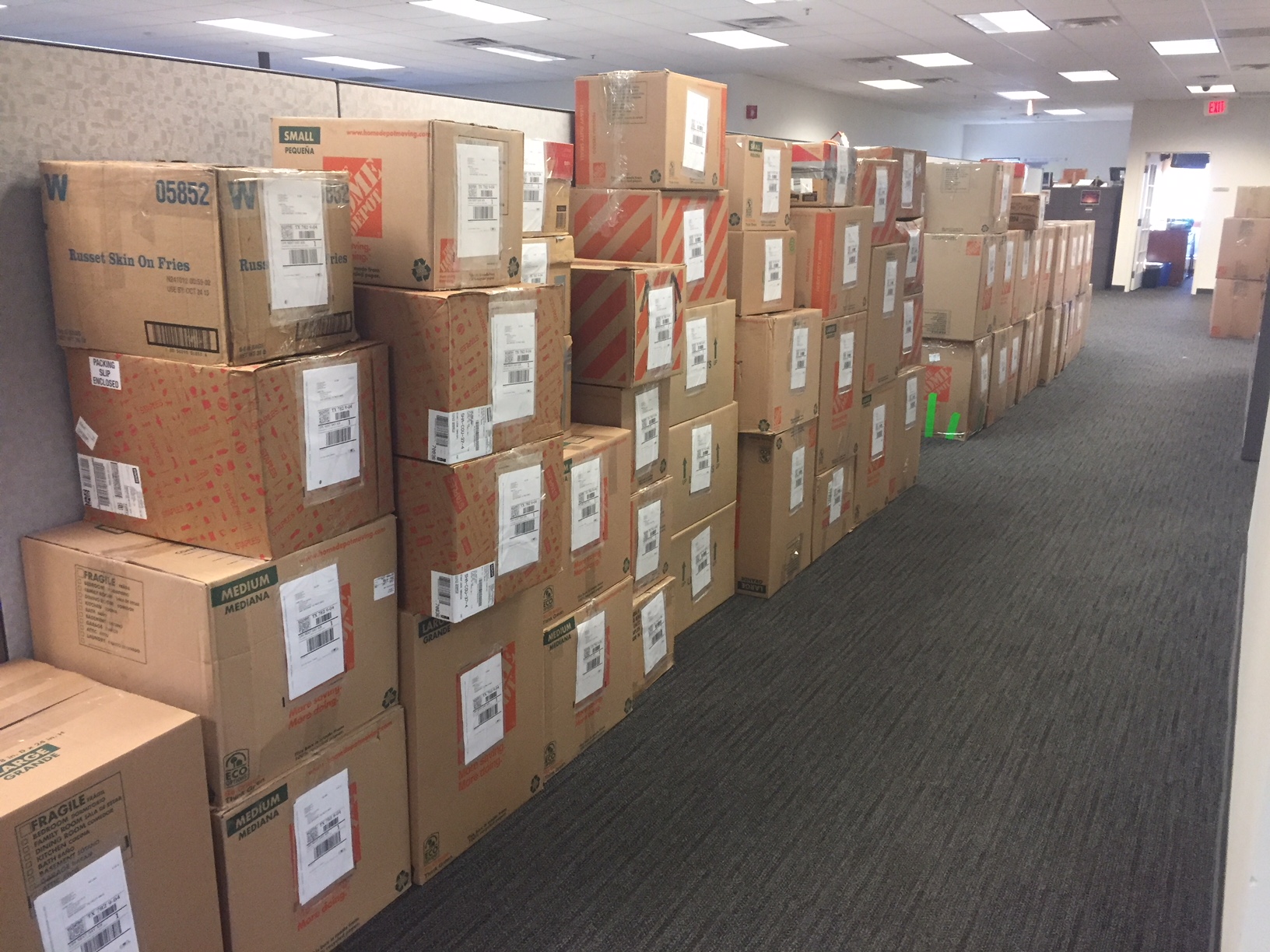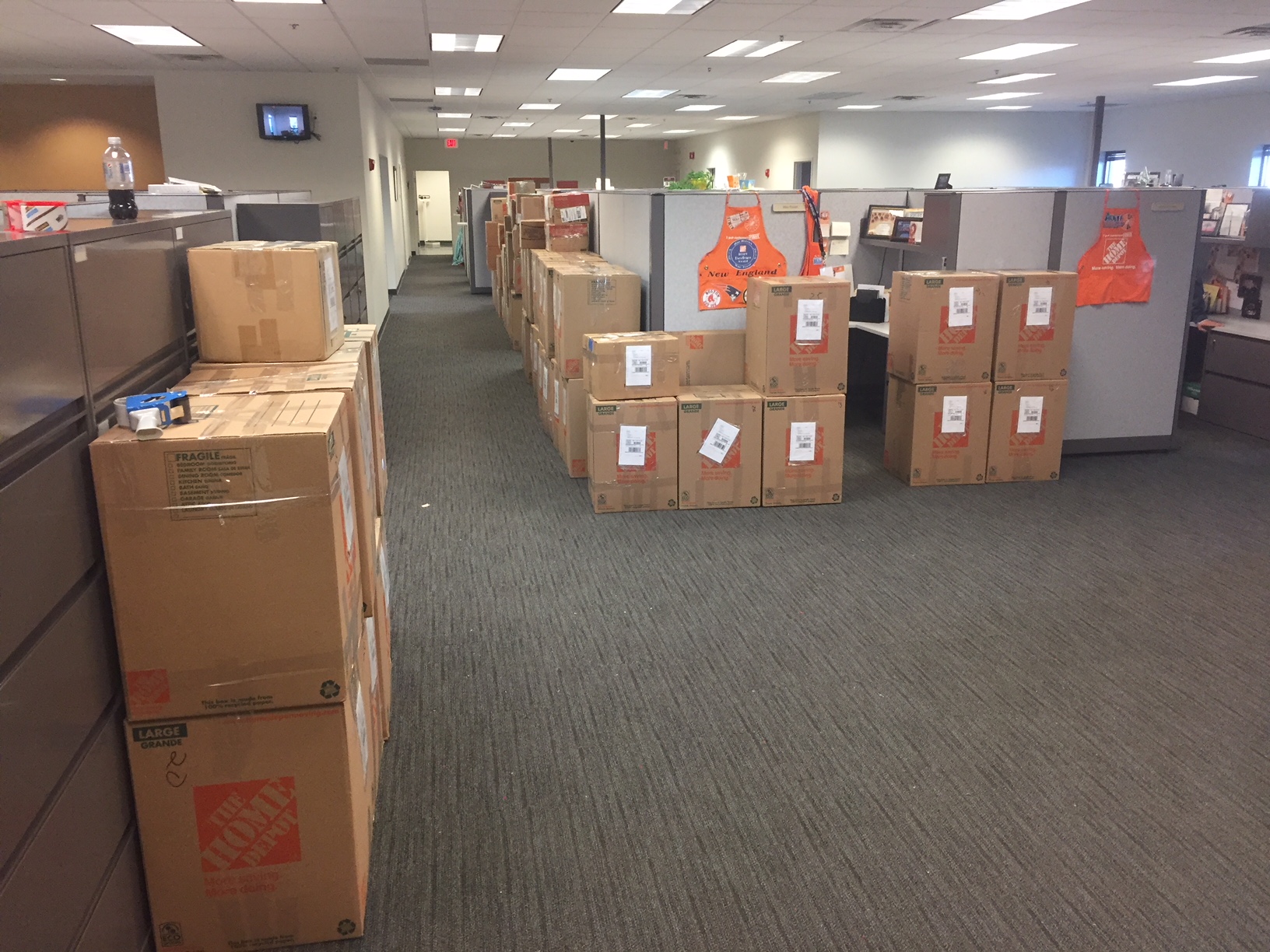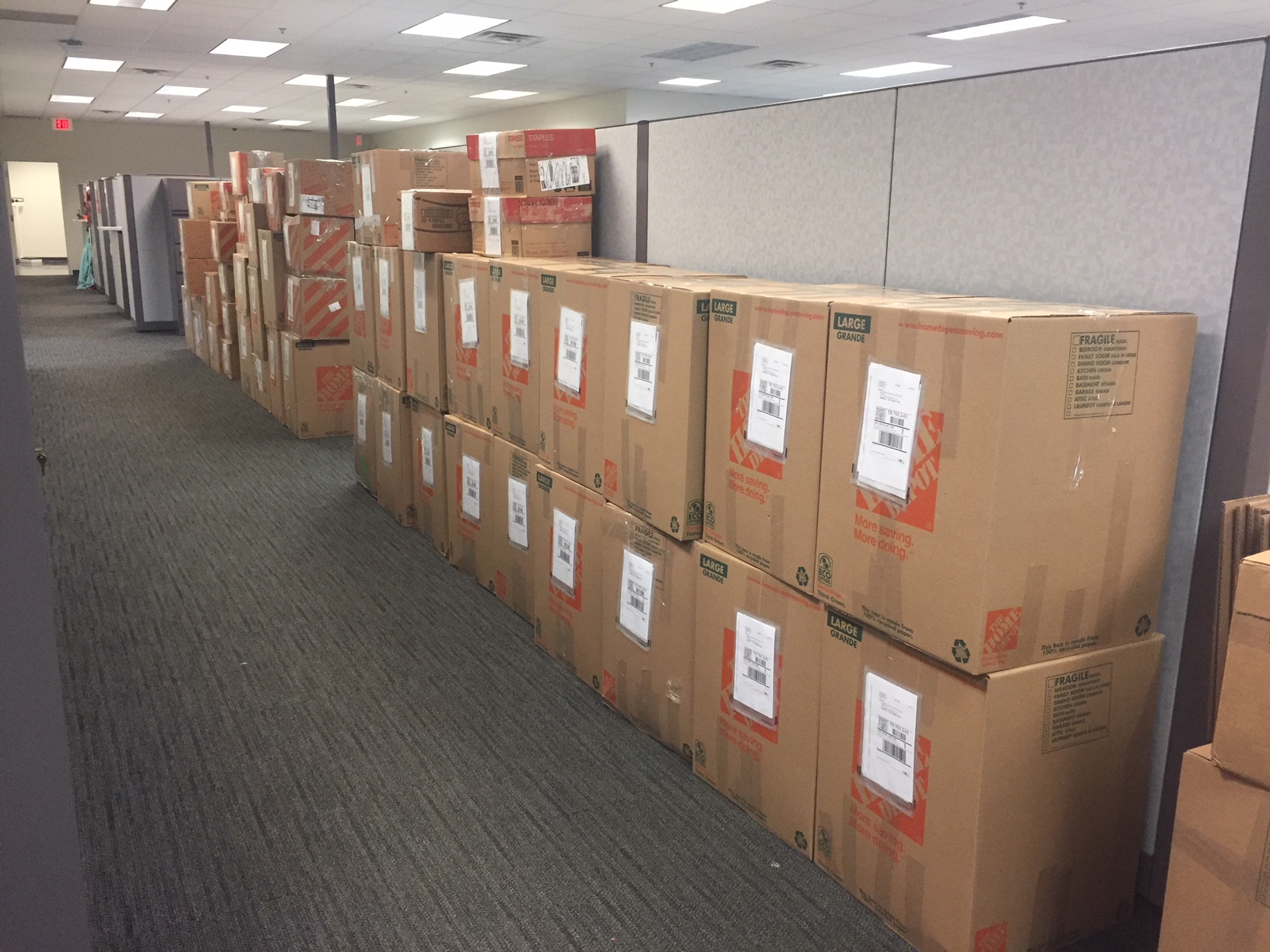 ---