Giving a Little Bit Extra (Vol 3)
December 20, 2018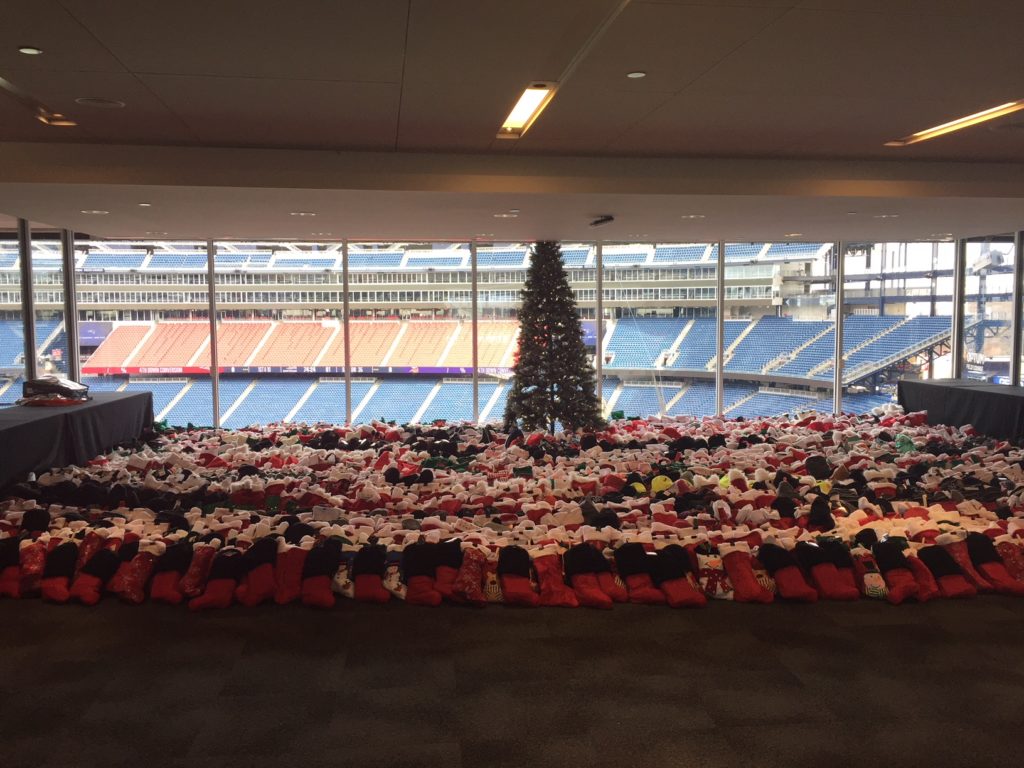 We are often blown away by the generosity and engagement of our corporate partners. It's thanks to them that we are able to do so much for service members and veterans. One example of that is Home Depot. They have pledged stockings for our Holiday Stockings For Heroes Program for three years in a row. Each year, they increase the number of stockings donated.
The effort started with their New England Regional office, who had 10 employees. They pledged 50 stockings at first, but decided they could do more.
"After thinking about it, I decided to forward what we were doing on to my regional and district managers," said Kristine Martin, when we first interviewed her in 2016. Kristine heads up the collection each year. "The district teams usually have projects picked well in advance, so I wasn't sure what kind of participation we'd get from them, but any 'little bit of extra' would be good."
That "little bit of extra" came over the course of two weeks by store managers, regional managers and their teams, and the original 10 from the admin staff. 427 stockings ended up under the tree that year!
In 2017, they signed up again and pledged 500 stockings with hopes of beating the original 400. That year, Home Depot Associates from across Massachusetts, Maine, New Hampshire, Vermont, Connecticut and Rhode Island contributed. Everyone assembled their own stockings and sent them to the Regional Office. They collected 1,401 stockings!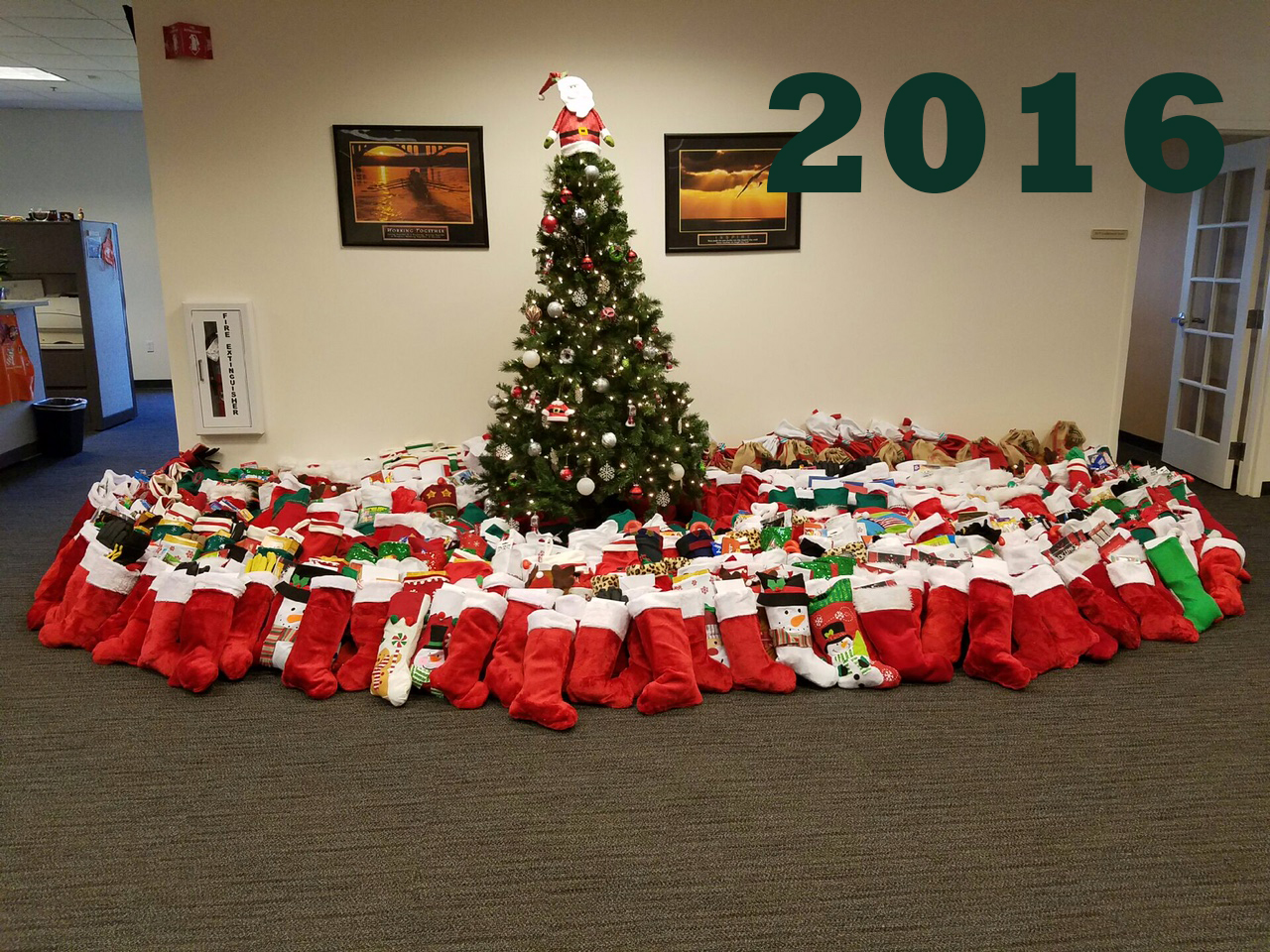 "Our participation was originally meant to be team building for just the administrative staff in the office, but a few of our districts heard about what we were doing and joined in. I figured if a few districts could help us generate 400 stockings, then sharing the information with all our districts could generate a bigger contribution," said Kristine Martin in her 2017 interview for our blog.
This year, the entire New England Region participated. According to Kristine, "Hundreds of Home Depot associates made/donated the stockings."
Hundreds of employees across the entire New England Region resulted in a donation of 2,700 stockings! This year, rather than putting them under the tree in the office, they held a regional event at Gillette Stadium where everyone brought their stockings with them and at the conclusion of the event, they boxed all of them. Learn more about our Holiday Stockings For Heroes program here.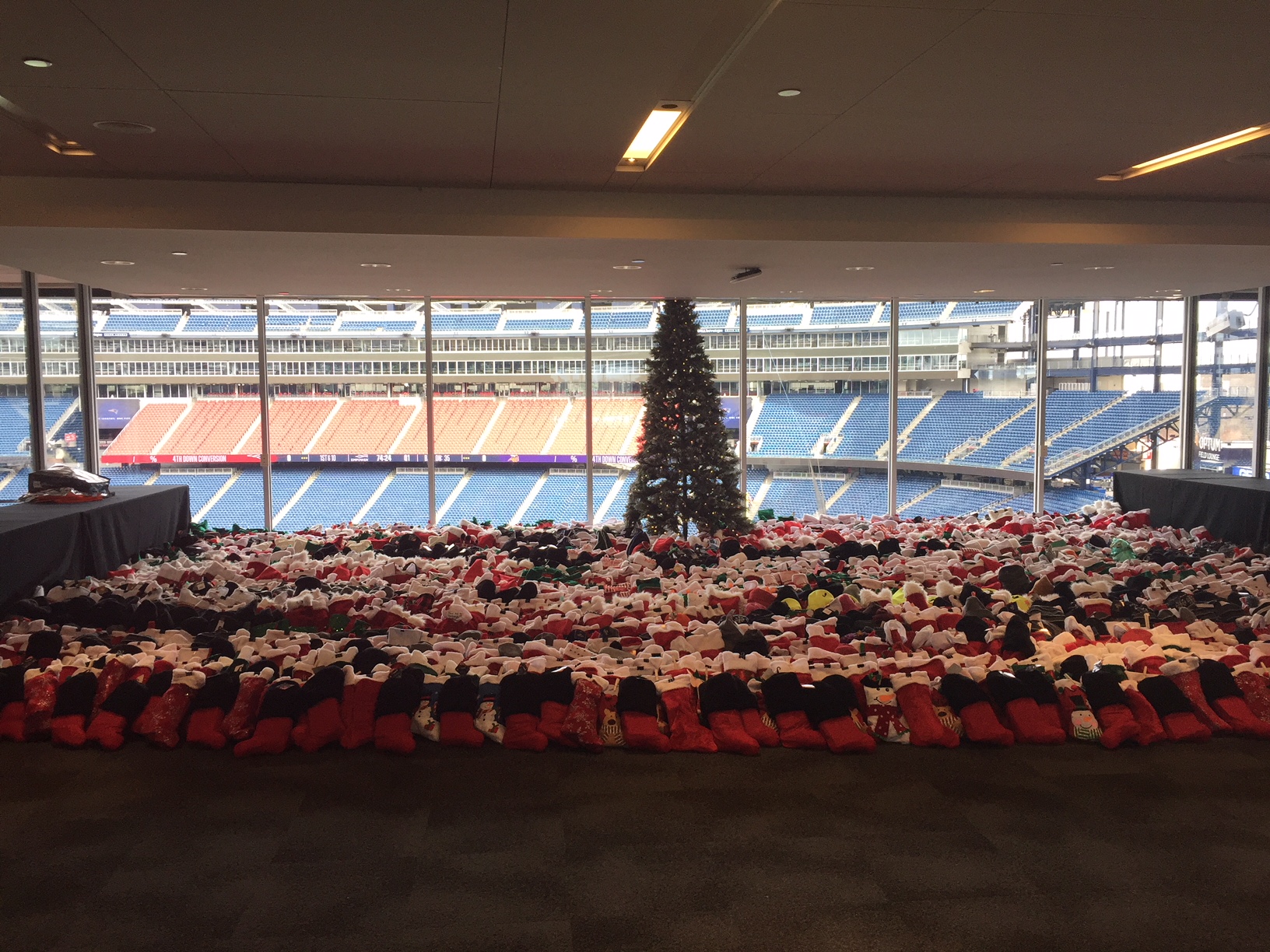 ---