Registration for military and veteran families IS NOW CLOSED FOR 2021.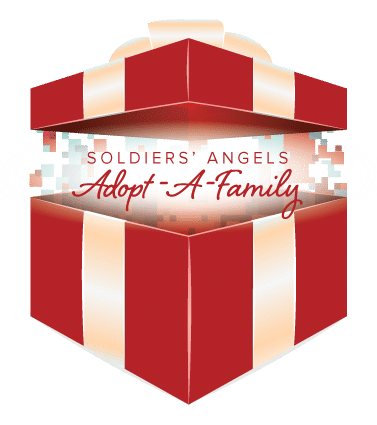 Soldiers' Angels understands the many challenges you face as a military or veteran family.
Providing a holiday celebration for your children should never be one of them.
Will your family be separated by a deployment this holiday season? Are you classified as post 9/11 wounded, ill, or injured? Are you currently enrolled in HUD/VASH?
If you answered yes to any of the above questions, then let Soldiers' Angels help your family celebrate the holiday season!
The Soldiers' Angels Holiday Adopt-A-Family program helps businesses, organizations, and individuals support qualified military and veteran families that could use some help providing a holiday celebration for their families. Eligible families will receive (at minimum) gifts for each child and a grocery gift card to put towards a holiday meal.
Let us show you America's gratitude for your family's service and sacrifice to this country!
***PLEASE NOTE: If you registered for support last year, you must login to your account and re-register.***
Registration for the 2021 Holiday Adopt-A-Family Program is NOW CLOSED. Please check back in Fall 2022 to register for support next year.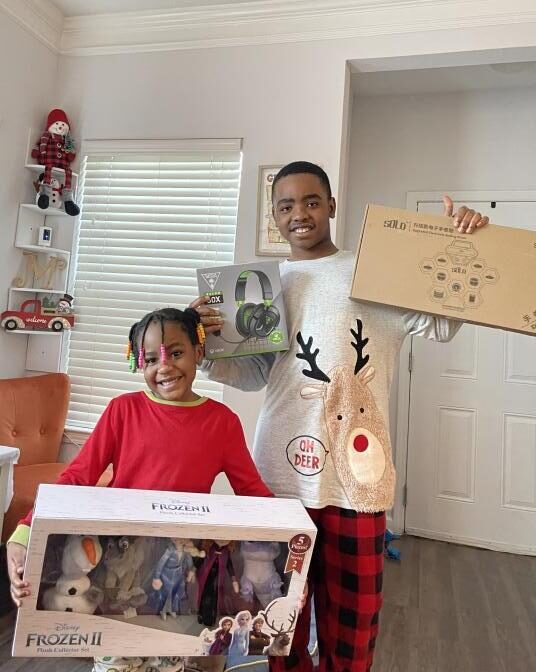 How It Works:
Military and veteran families register with Soldiers' Angels and provide the necessary documentation to validate their service as well as their financial status. While this program is not designed to only support families in need, priority is given to families based on income.
From there, qualified families are uploaded to our database and await adoption by individuals, organizations, and businesses. Once adopted, adoptors can view the family's wish list on our database and also contact the family with any questions or to arrange shipping/delivery of the gifts.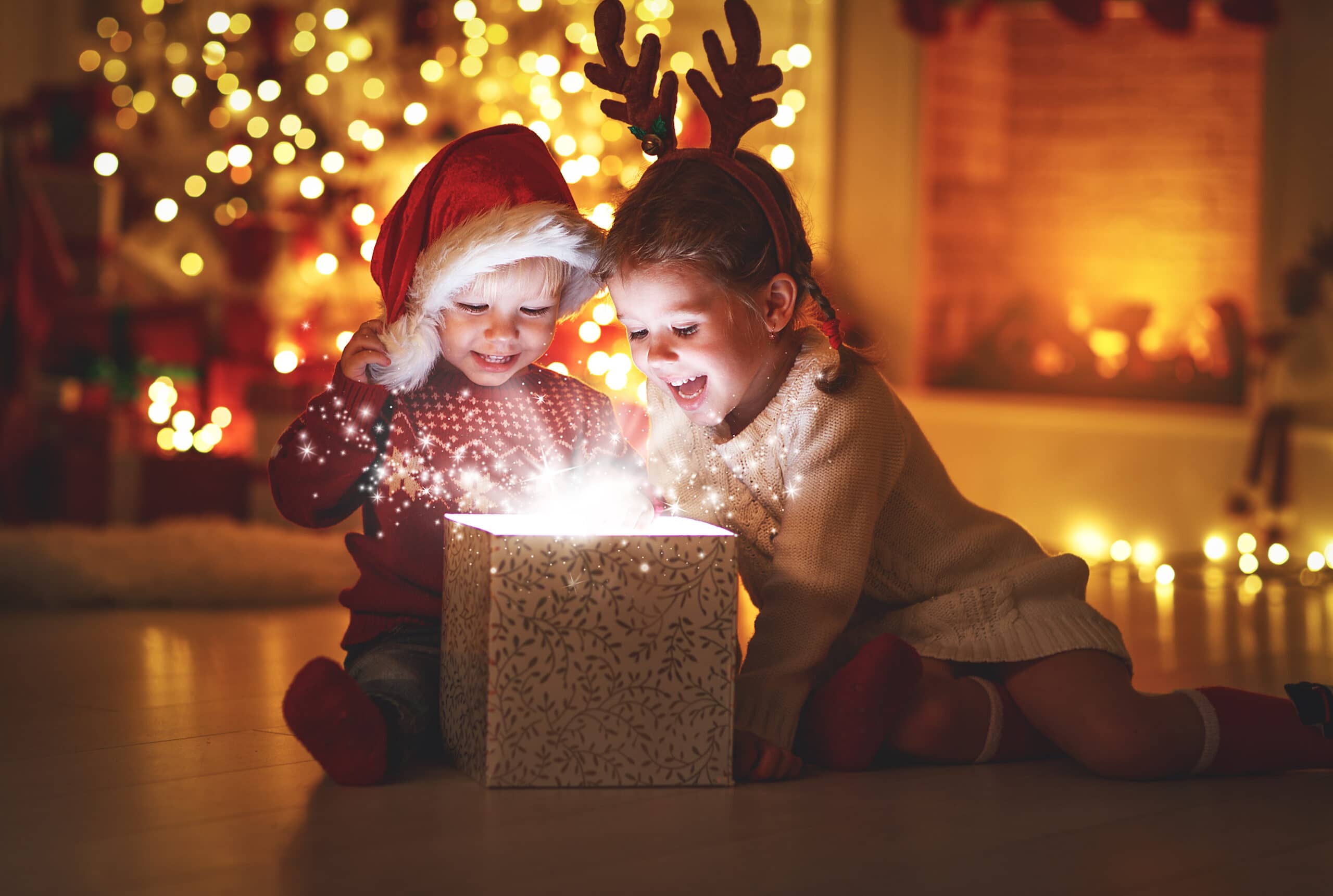 Let Us Help Your Family Celebrate this Holiday Season
Registration for Adopt-A-Family Holiday Support is Now Open
How to Register Your Family for Adopt-A-Family Holiday Support
Before you get started, be sure to read through the Holiday Adopt-A-Family FAQ's for Families page for full details about the program and the documents you will need in order to apply.
Eligibility:
This program is open to families of deployed service members, families of Post 9-11 wounded, ill and injured service members and veterans, and veteran families enrolled in the HUD/VASH program ONLY.
To be eligible for this program as a family of a deployed service member, the service member must be:

Registered currently with Soldiers' Angels for Deployed Support
E1 through E6
Not scheduled to return from deployment prior to December 25, 2021
Demonstrate financial need

To be eligible for this program as a family of a Post 9-11 wounded, ill, or injured service member or veteran, the service member or veteran must have:

Proof of wound, illness, or injury
Demonstrate financial need

To be eligible for this program as a family enrolled in the HUD/VASH program, the veteran family must be:

Enrolled in the HUD/VASH program
Complete a letter of eligibility with your HUD/VASH caseworker that will validate eligibility and demonstrate financial need
How to Apply:
Required Documents:
PLEASE NOTE: You will not be able to submit the application without uploading the required documents, nor can you save a partially completed application. Please have your documents ready to upload prior to proceeding to the registration link.
Deployed Service Members:
Deployment orders
Most recent end of month statement (LES)
Proof of all income (spouses income, child support, civilian income)
Post 9-11 wounded, ill, or injured service members and veterans:
Proof of wound, illness, or injury (line of duty determination, Purple Heart, or VA disability rating findings)
Military ID (if currently serving on active duty, guard or reserves) or VA ID
DD214 – Member 4 (if a veteran)
Proof of all income (LES, civilian pay stubs, spouse pay stubs, retirement pay statement, VA disability pay award, caregiver stipend award, CRSC, CRDP, SSDI award letter, child support)
For HUD/VASH Veterans:
Ready to Get Started? Register Your Family Now
It's best to register your family as soon as possible after registration opens! This will provide ample time for your family to be adopted and for you to coordinate with the adopter.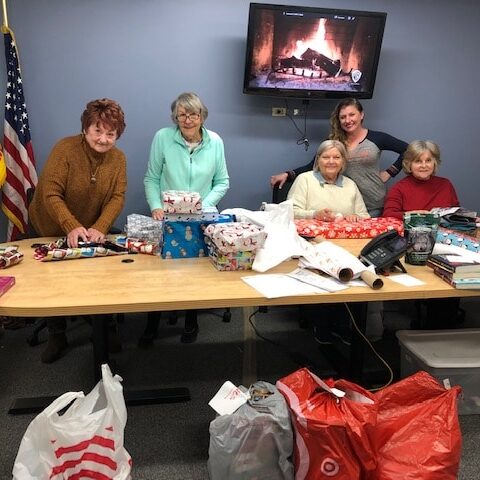 "It is such a feel-good thing for us. We're three ladies in the [TREA] office who love the holidays. We've all experienced a husband being deployed over the holidays. I had a 10 month old baby when my husband was deployed. If it wasn't for the support that I got like this, things would have been really difficult. I know how it helped me and I want to return that to the people who need it."

– Debbie, Director of Operations at TREA, and long time Adopt-A-Family volunteer
We're Here to Help!
We want your family to have the best holiday possible and for you to have a rewarding experience with Soldiers' Angels and your adopter. If at any time you have questions or concerns about the Adopt-A-Family Holiday Support program or if you are not contacted by your adopter soon after your family has been adopted, please contact us immediately. The more time we have to assist you ahead of the holiday, the better we can serve you and your family!

Looking for support that goes beyond the holiday season? Click the 'Get Support' button to see all of the ways Soldiers' Angels can support you! If you are a volunteer looking to adopt a family, click 'Adopt a Family.' Or if you are looking for additional ways to support the military community, click 'Volunteer.'