Deployed And Not Forgotten
March 16, 2023
Catching up with a Deployed Service Member
Over the years, we have developed a special connection to Air Force officer, Nilani, who started receiving care package support through our Deployed Adoptions Team in 2018. She sends great photos. So great, that she is actually featured on our website! A while back, while on her second deployment, she sent us an email to ask for support:
"Hi! I am the girl in the Letter Writing Team photo on the main website! I appreciated Soldiers' Angels on my last deployment, and I am again reaching out for support."
We were so excited to make the connection we actually spotlighted her on the blog.
Well, she's now on her third deployment and reached out to us for support, sharing just how important those care packages are during deployment. We thought it was a great opportunity to catch up with her and remind readers that we are in need of more volunteers to send care packages!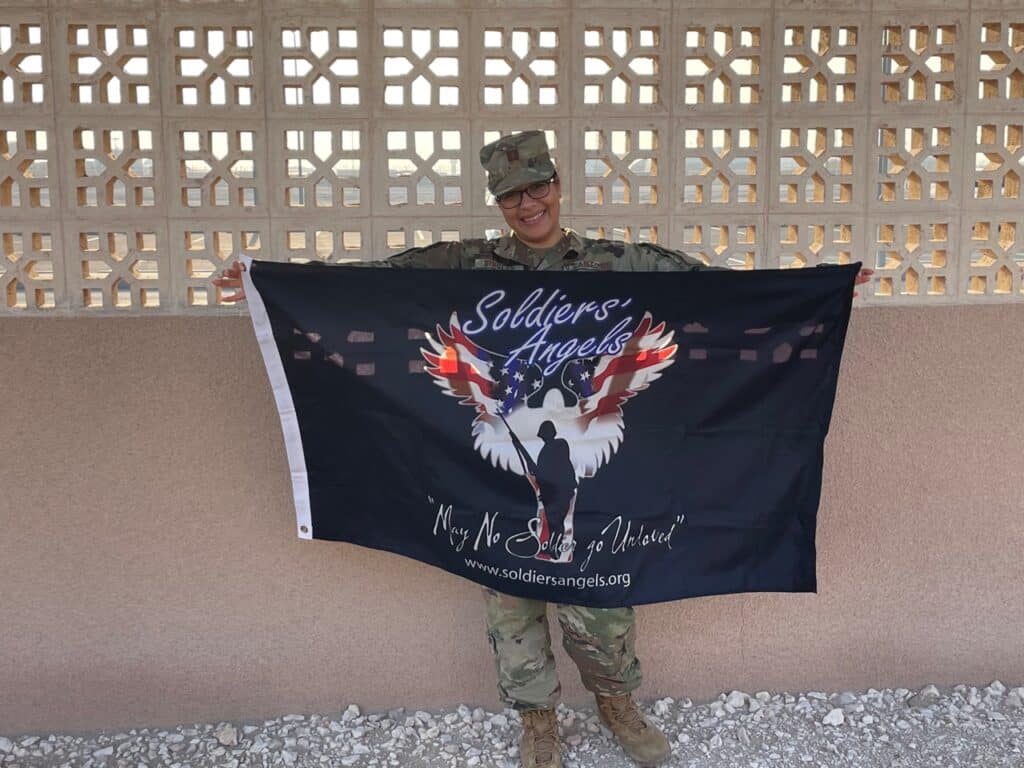 Tell us a little about the support you've received over the years.
"Soldiers' Angels has been an amazing resource for not only me, but also the members of my team for the past ~5 years. Every single box and letter has put a smile on my face, and they always seem to show up right when you need it most! It's amazing the feeling that something from 'home' can do, and it completely changes the vibe for the day. I have recommended Soldiers' Angels to so many of my troops of the years, and it has been especially a blessing for those individuals who were worried about not getting any mail from back home for their entire deployment. A lot of people have different home situations back home that may result in them not receiving a package for various reasons. When I am stateside I'm an avid care package sender, so it is nice to get some sent to me when I am on the other side!"
Is there a story you can share about a care package or an angel that really sticks out in your mind?
"On my last deployment, I had a dedicated angel that sent me a few care packages during my extended time overseas during COVID. It was a harrowing time for people back home and her time and care to make sure things were sent out to me overseas did not go unnoticed! I was so grateful for her support and the little rays of sunshine that her boxes gave me and the members of my team at the time. Never discount the power of a package or a letter."
We have 106 heroes awaiting adoption right now. Can you help support service members who, like Nilani, need and appreciate the supplies? Click here to learn more about our Deployed Adoptions team
---