5 Warm Feet Warriors Who Have Gone Above and Beyond to Donate Socks
January 28, 2021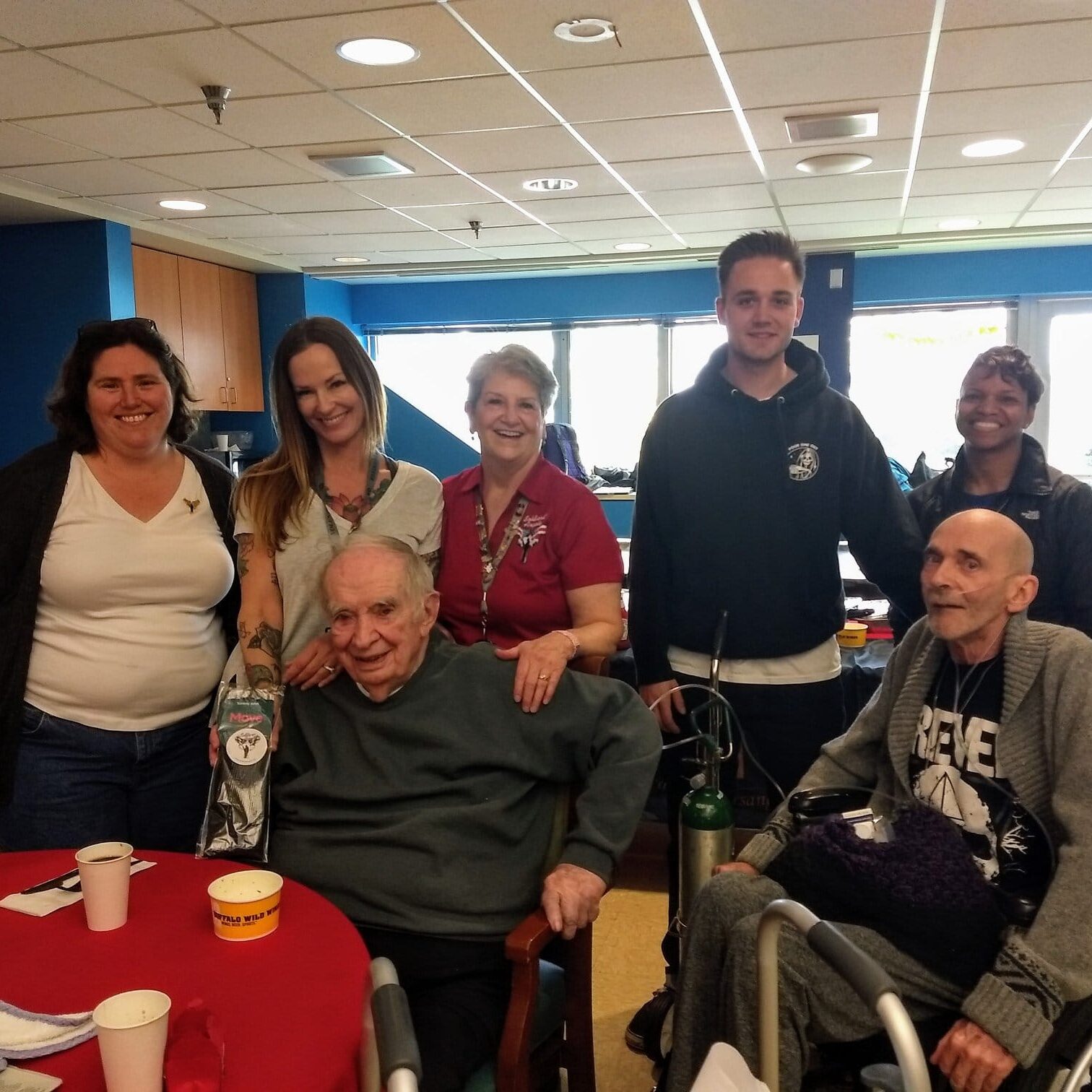 Taking care of your feet is of utmost importance during deployment; as a hospitalized patient, keeping them warm can make all the difference. That's why both deployed service members and veteran patients request socks from us all the time and why we started the Warm Feet For Warriors sock drive. Each year, we ask companies, groups, and individuals to donate new socks to us so that we can distribute them to troops and veterans.
We've collected hundreds of thousands of socks over the years and it's all thanks to our dedicated volunteers, angels, and donors. The service members and veterans who receive these donated socks are so grateful!
Over the years, we have had sock donations from volunteers and donors who have gone above and beyond to donate socks to Soldiers' Angels Warm Feet for Warriors. Here's a look at 5 of these incredible "Warm Feet Warriors."
Tommy John
In 2019, our team was blown away when underwear and apparel company, Tommy John, reached out to us with an incredible offer. They wanted to match our 15,000 sock donation goal! Thanks to their generosity, we collected over 40,000 pairs of socks that year – our biggest year yet!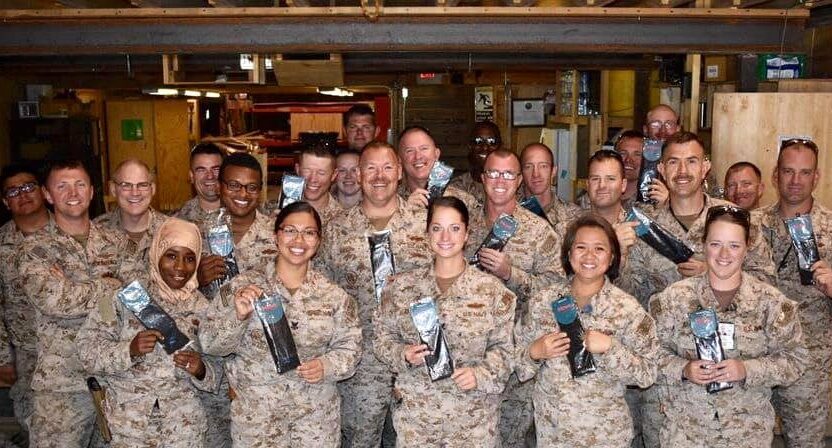 "Tommy John has a large customer base of active service members and veterans. For years, customers have been writing in to tell us that the days they could wear Tommy John was the best part of their tour, or how they wished they discovered the brand while they were serving." – Erin Fujimoto (Co-founder of Tommy John)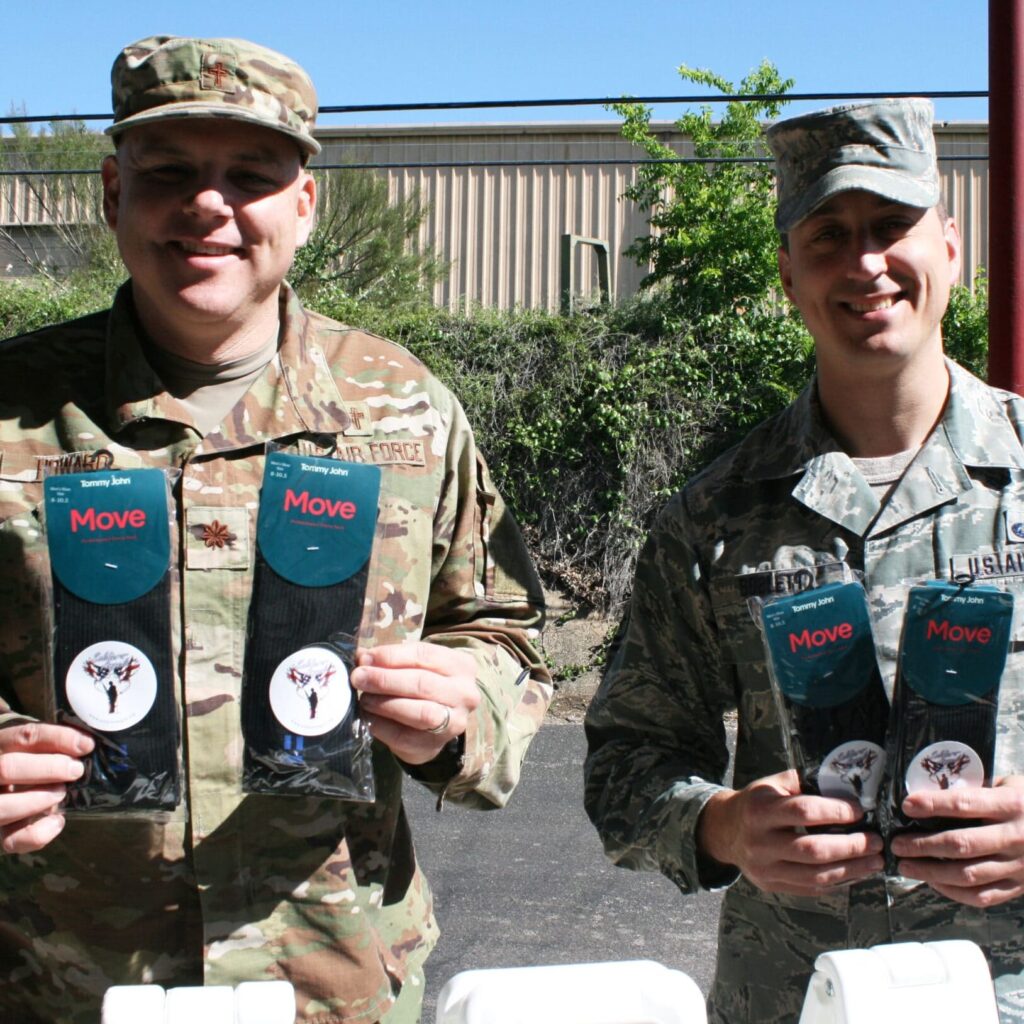 "Nothing was better during my last deployment than the ability to put on clean dry socks, often. The deployment environment is dirty and either very sweaty or very cold. Having the ability to change socks often for clean socks is great."
– Jesse C.
High School Student Madison Killon
This amazing High School Senior spent three days sitting under the hot sun in front of ACE Hardware in her hometown of Wimberly, Texas. She set up a table, printed some signs, and asked that shoppers drop by to donate socks. For three days she worked her patriotically decorated table from 10am – 3pm collecting socks.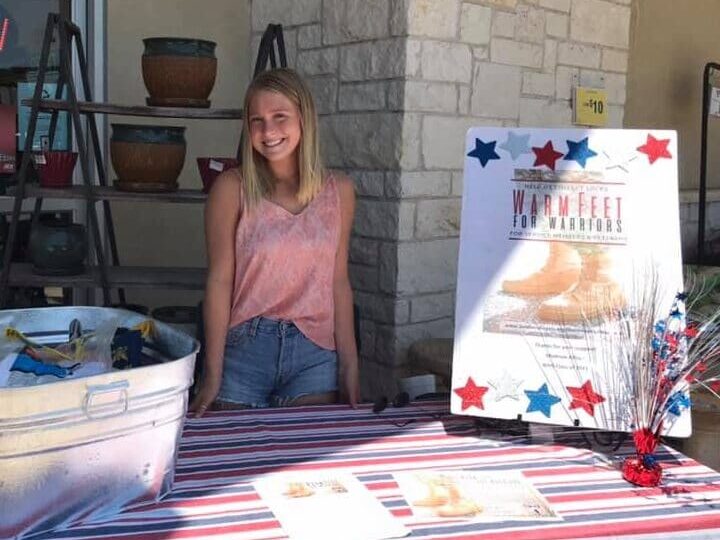 "I wanted to do something to give back to the community. I also wanted something that related to Memorial Day," she told the local paper. "One man came up to me and told me how he was stationed at one of the farthest bases and they were out of socks and their feet were bleeding."
At the end of her collection drive, she had collected roughly 1600 pairs of socks that she donated to Soldiers' Angels. Very impressive for one person in only three days!
Read more about her efforts here
Zurich North America
Zurich has been a long time supporter of the Warm Feet for Warriors campaign thanks to one passionate employee who wanted to start a collection drive. Joanie Perez, the Learning & Recruiting Services Manager, coordinated the multiple veteran chapters at Zurich and encouraged them to do sock drives in their areas. Thanks to engaged employees, the company collected 3,097 pairs of socks from six different locations that first year!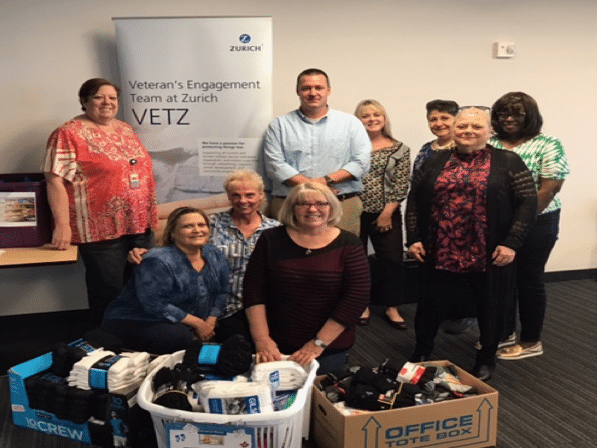 "It's the personal satisfaction of knowing that I could be making a difference." – Joanie Perez
Read more about Zurich's collection drive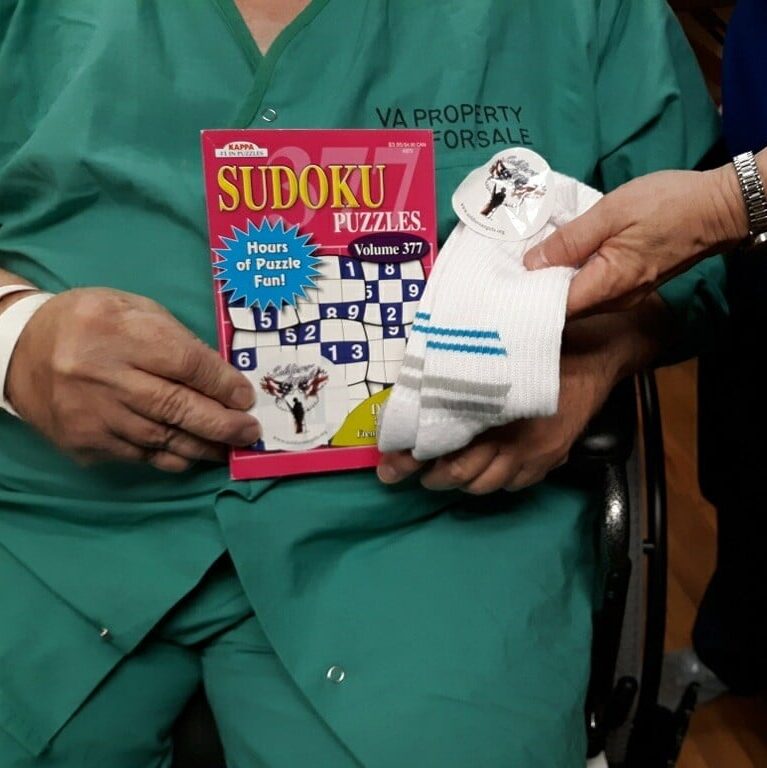 Automotive Training Institute
Here's one creative way for a company to get involved (when there isn't a pandemic of course). In 2019, Automotive Training Institute (ATI) held a conference in San Antonio, where they collected 2,000 pairs of socks and presented us with a large monetary donation as well. As if that wasn't enough, they later donated an additional 500 pairs, making their total sock donation 2,500 pairs!
Blind Veteran Gerard Valdez
When Veteran Gerard Valdez heard that we were having trouble collecting socks, he not only got together with the South Texas Blinded Veterans Association to do a sock drive, he personally delivered the socks AND recorded this message to encourage others to join him.
As a veteran, Gerard knows how important socks are, and it just warmed our hearts that he joined in and helped out the sock drive.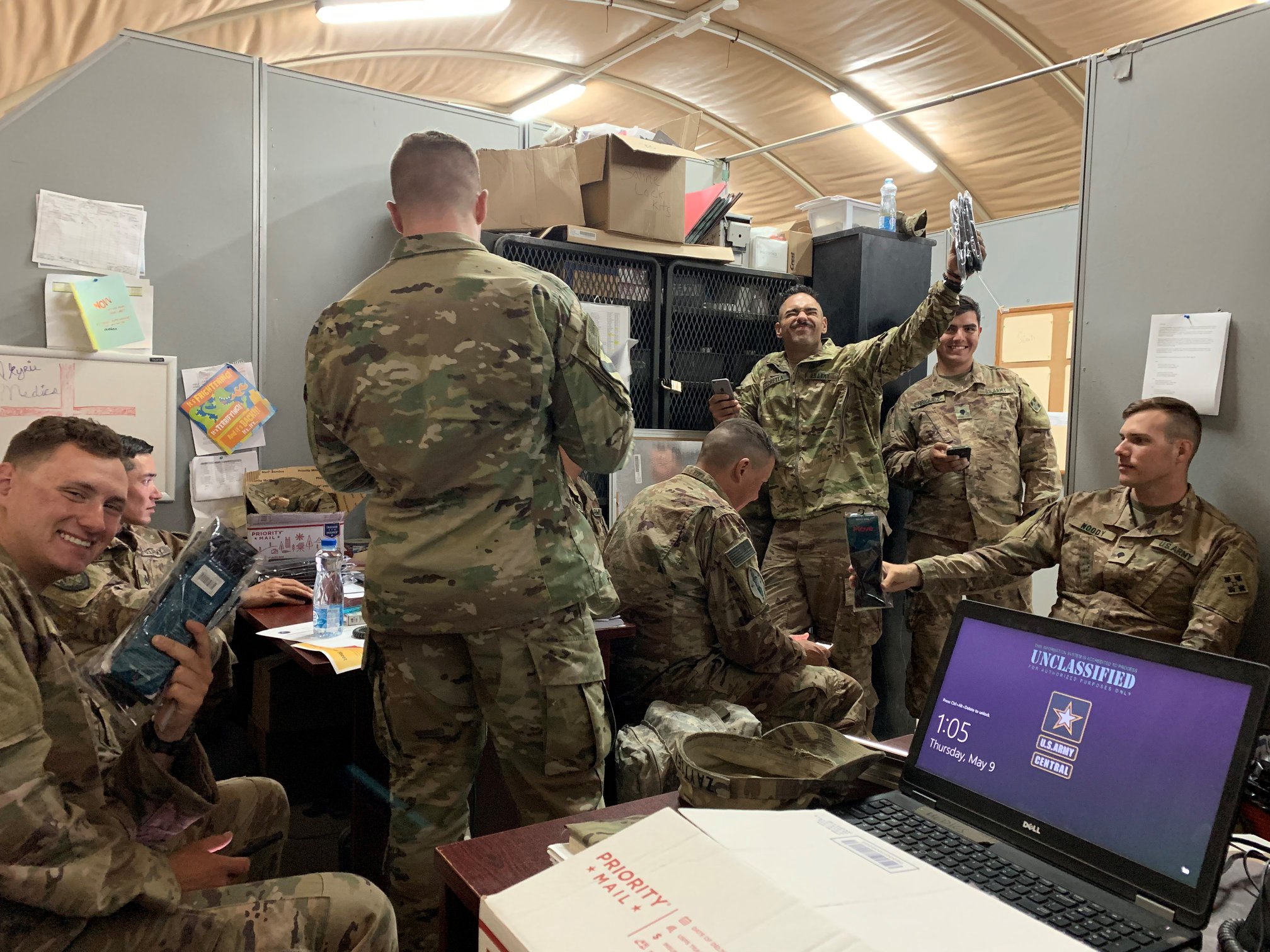 "Clean, warm socks are priceless on deployment and much appreciated and very difficult to come by due to the number of troops looking for them." – Phillip C.
Any kind of mens or women's socks will do! Whether you send just a few pairs of socks or thousands, every pair matters. Learn more about the Warm Feet for Warriors program here.
---