Warm Feet for Warriors is Back!
February 8, 2018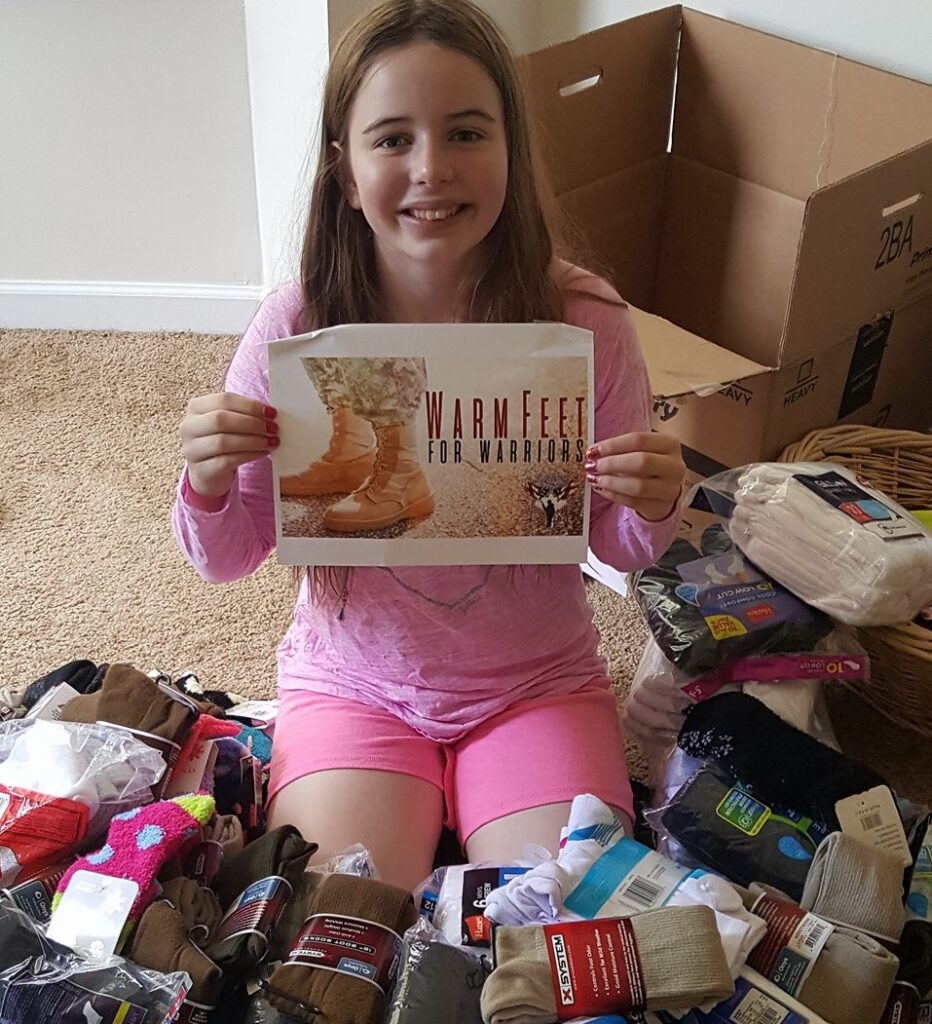 It may surprise you to know that one of the most requested items from our troops serving overseas is SOCKS! Yep. Socks are a hot commodity. Just think about how many pairs they must go through while deployed? It's a lot! And there's really nothing quite like a fresh pair of warm socks.
That's why last year we launched a new campaign called Warm Feet for Warriors. Thanks to the community, we blew WAY past our goal of 1,000 pairs of socks. We collected 8,730 pairs of socks for our deployed service members and veterans!
This year, Warm Feet for Warriors is back with a new goal that reflects the huge amount of support we received last year. We're hoping to collect 8,000 pairs of socks to distribute to troops and veterans. And maybe, just maybe, we'll blow WAY past this year's goal too!
How it works
Purchase new pairs of socks and mail them to our office by below by April 30, 2018.
Soldiers' Angels
2700 NE Loop 410
Suite 310
San Antonio, TX 78217
You can also purchase socks from our Amazon Wishlist and have them shipped directly to us for free if you use Amazon Prime.
Go above and beyond
Here's another great idea. Why not host a sock drive? It's a great way to involve your school, office, or civic group.
Kind of socks
All kinds! The socks we're collecting will go to deployed troops and veterans in VA Hospitals so ALL kinds of socks are accepted. All you need to do is collect the new socks and ship them—then we will sort them and distribute appropriately.
We know, there are regulations for the type of socks our troops wear when in uniform but they also request socks for when they are out of uniform… So really, any kind of sock will do!
Help Us Reach Our Goal
We've had a great start on our 2018 campaign— as of February 20, 2018, we have already received 1,198 pairs towards our 8,000 pair goal!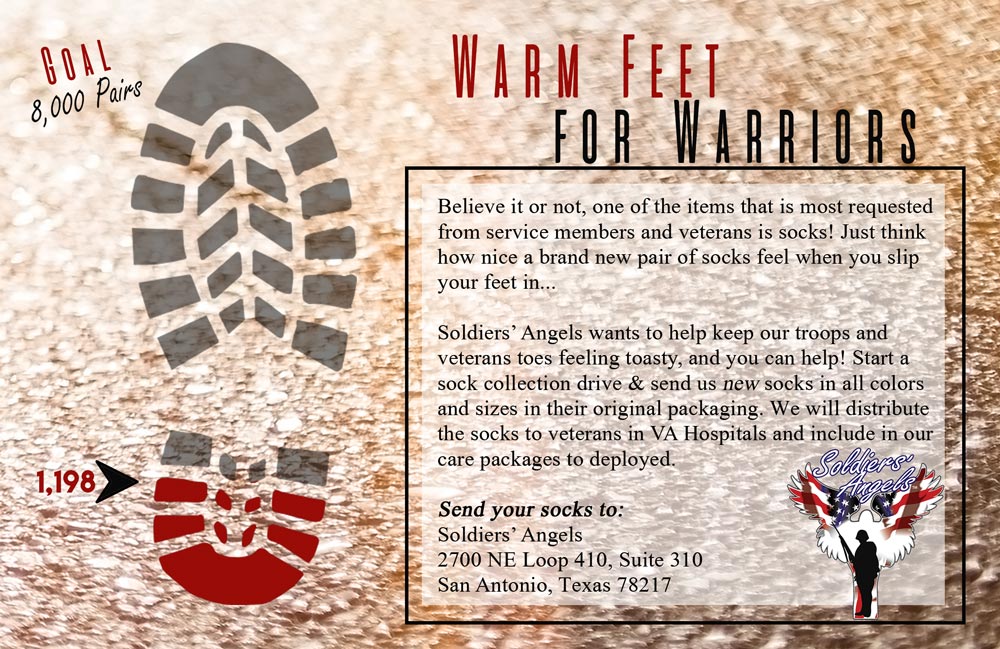 ---