Who We Are and What We Do
Military and veteran families usually live on a very tight budget, so putting together a Christmas or other winter holiday celebration can be a real challenge for some of them. Soldiers' Angels provides holiday support to eligible military and veteran families through the Adopt-A-Family program.
The Soldiers' Angels Holiday Adopt-A-Family program matches businesses, organizations, and individuals with qualified military and veteran families that could use some help providing a holiday celebration for their families. The minimum requirement to adopt a family is to provide gifts for the children and a grocery gift card to help them purchase their holiday dinner and trimmings. Learn more here.
The goal of providing these families with holiday support is to show America's gratitude for the services and sacrifices not just from the military service member/veteran, but from the family as a whole.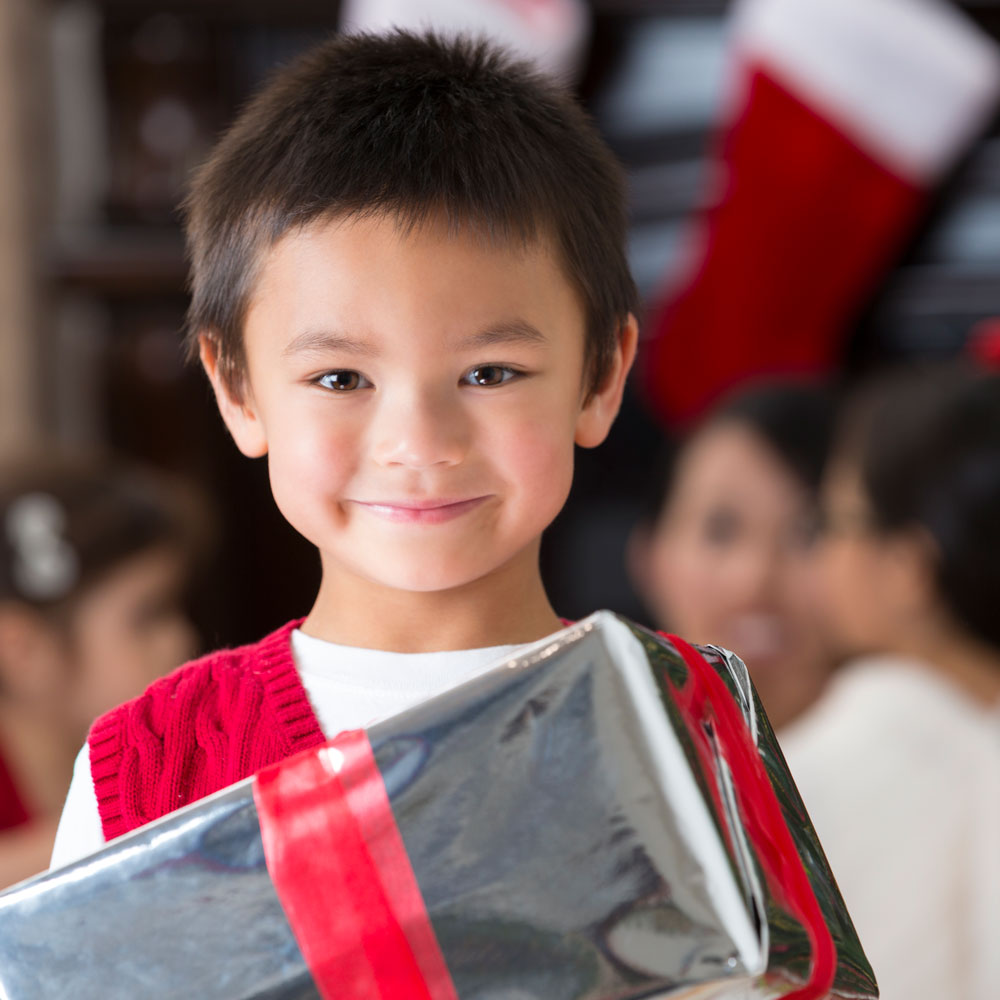 "We want to thank you from the bottom of our hearts for going out of your way to help our family during Christmas. It isn't easy needing help. But it was amazing to tell my wife "Look at the Goodwill of the American People". My girls were very happy and excited. We can't say enough to express our gratitude. It was probably the best Christmas in many years. We really were blown away by the blessings! God Bless you"

– Mark and Family
Military/Veteran Families – How Can You Apply for Holiday Support?
Adopt-A-Family Registration is now closed for 2020
REGISTRATION OPEN NOW THROUGH DECEMBER 7th, 2020! REGISTRATION EXTENDED THROUGH DECEMBER 11th, 2020!
If you are a military family in need of holiday support and wanting to apply for this program, please click here to read information from our Frequently Asked Questions for Families section to familiarize yourself with the program. Information in the Frequently Asked Questions will help you understand the program in more detail and the documents that will be necessary to apply for the program.
This program is open to families of deployed service members, families of Post 9-11 wounded, ill and injured service members and veterans, and veteran families enrolled in the HUD/VASH program ONLY.
To be eligible for this program as a family of a deployed service member, the service member must be: Registered currently with Soldiers' Angels for deployed support, E1 through E6, not be scheduled to return from deployment prior to December 25, 2020 and must demonstrate financial need
To be eligible for this program as a family of a Post 9-11 wounded, ill or injured service member or veteran, the service member or veteran must have proof of wound, illness or injury and demonstrate financial need
To be eligible for this program the veteran family must be enrolled in the HUD/VASH program. A letter of eligibility from the HUD/VASH caseworker will validate eligibility and demonstrate financial need
STEPS TO APPLY FOR HOLIDAY SUPPORT
If you are already registered and have received past services from Soldiers' Angels, login to your account and check Adopt-A-Family. You will be instructed to complete additional information and upload the necessary documents. If you had received Adopt-A-Family support with Soldiers' Angels previously through HUD/VASH you will need to use your email address to reset your password to gain access. When prompted for a User ID this will be first.last (joe.smith). Do NOT create another account as this will cause duplication and delay your application process.
If you are NOT already registered with Soldiers' Angels and meet the eligibility criteria above, click here and fill out the registration form. Please make sure you fill it out completely and upload the requested documents.
PLEASE NOTE: YOU WILL NOT BE ABLE TO SUBMIT THE APPLICATION WITHOUT UPLOADING THE REQUIRED DOCUMENTS, NOR CAN YOU SAVE A PARTIALLY COMPLETED APPLICATION. PLEASE HAVE YOUR DOCUMENTS READY TO UPLOAD PRIOR TO PROCEEDING TO THE LINK BELOW.
DOCUMENTS REQUIRED ARE OUTLINED BELOW BY CATEGORY:
For Deployed Service Members:
Deployment orders
Most recent end of month statement (LES)
Proof of all income (spouses income, child support, civilian income)
For Post 9-11 Wounded, Ill or Injured Service members and veterans:
Proof of wound, illness or injury (line of duty determination, Purple Heart, or VA disability rating findings)
Military ID (if currently serving on active duty, guard or reserves) or VA ID
DD214 – Member 4 (if a veteran)
Proof of all income (LES, civilian pay stubs, spouse pay stubs, retirement pay statement, VA disability pay award, caregiver stipend award, CRSC, CRDP, SSDI award letter, child support)
For HUD/VASH Veterans: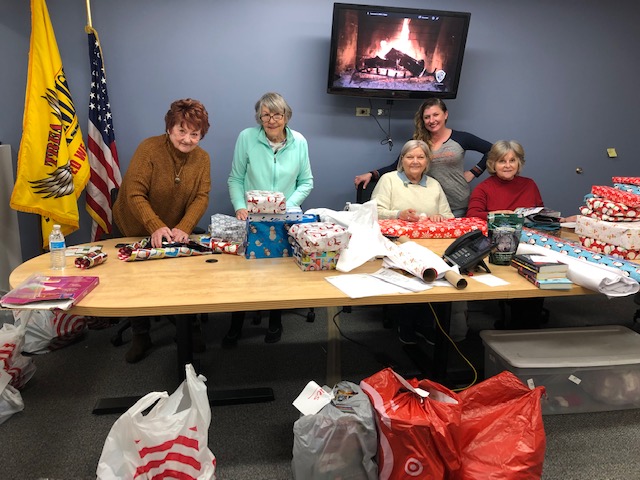 How You Can Help Provide Holiday Support
There are opportunities for volunteers, sponsors, and businesses to help provide holiday support to military and veteran families!
VOLUNTEERS AND SPONSORS
If you would like to help out by adopting a family for the holidays, you must become a Team Angel first by clicking here. By becoming a Team Angel, you will be able to not only adopt a military/veteran family for the holidays, but also adopt deployed service members, join a letter writing team, sewing and crafting team, baking team, or choose from one of our 12 volunteer teams working year-round to support military families. When registering as a Team Angel, you are asked to set up a recurring contribution of $1 per month, $3 a quarter or $12 per year. This allows us to verify your information. Once you are registered as a Team Angel and have access to the Angel database, you will be able to log in to your account and get assigned to a military/veteran family in need.
After you're assigned a military/veteran family, please contact your assigned family within 48 hours of your assignment and then all you have to do is pick up a gift card for dinner supplies and presents for each of the children. Check out our Frequently Asked Questions for Team Angels for more detailed information.
If you can't adopt a military family by yourself, please consider teaming up with another family or organizing your church, workplace or community group to provide adopt a family and provide holiday support. This project is a great way to connect one-on-one with military or veteran families while giving them a special 'Thank You' this holiday season. For groups wanting to adopt a family, only one member of the group will need to register as a Team Angel. Soldiers' Angels also has a dedicated GoFundMe account where you can donate specifically to the Adopt-A-Family Program.
BUSINESSES
Business registration is now open! Follow the instructions below to get your business registered for Adopt-A-Family holiday support opportunities:
Select "Business Angel" and complete the registration form with your business information
Our Family Support Program Manager will review your application and contact you with questions, if necessary
Once your application is approved, you will be able to search the database and select families to adopt and provide holiday support
Before you complete your registration, we recommend reviewing Frequently Asked Questions for Businesses.
If you need more information, please use the contact form on this page.
Impact
"We got SOOOOOO much!!!!! We were all in tears. We were so grateful. THANK YOU!!!! MERRY CHRISTMAS. We will pay it forward someday!!!" – W.S. Family
"OH WOW! This is such an amazing thing you guys are doing! I know we will be out of the trenches and our sincere hope is to become angels ourselves next year. Please forward our thank you to everyone at the office and know that you are our kick to move forms and try harder and our survival line. Thank you for the HOPE! <3" – Ramona
"Thank you so much. I received such generous gifts for my family this year and I know this was all made possible through your organization." The Daniels Family
"Oh wow thank you so much! Sandy is amazing, she is just the sweetest person. We definitely feel blessed to have an angel, our daughters are going to have such a wonderful Christmas thanks to all of you!"
– Noel
"I just wanted to thank Soldiers Angels And Michael for making our Christmas for my girls wonderful. We love you guys and God Bless you All."
"Wow!! That is amazing, thank you so much!! This was really going to be a hard year for us and this experience has turned a lot around!!!" – Constance