Valentines For Veterans Coloring Contest
January 13, 2022
UPDATE: VOTING IS OFFICIALLY OPEN! Vote here
Every January we launch our Valentines For Veterans campaign, asking supporters to send Valentines to our headquarters so we can spread love to troops and veterans over the Valentine's Day holiday. This year we're giving the campaign a fun new twist. We've designed our very own Valentine's Day card that can be printed, colored, and signed AND we're hosting a coloring contest to reward participation!
That's right. We want our supporters to pick up some markers, crayons, or colored pencils and get creative through our Valentines For Veterans Coloring Contest!
Coloring is good for you
Everyone can benefit from a little creativity but did you know that coloring actually has multiple cognitive and psychological benefits? Here are just a few of them:
It allows your brain to take a break and enter a meditative state
Coloring can lower stress and anxiety levels
It can promote positive thinking and relieve you from negative thoughts
It requires you to focus on the present, helping to achieve mindfulness
Unplugging from technology promotes creation over consumption
Coloring sparks creativity
How the coloring contest works
Ready to color and compete with fellow supporters? Download our coloring page, color to your heart's desire, and then submit your creation through our media portal between now and Feb 9. We will post all submissions on February 10 and ask for votes until Feb 14.
*Please note: Submissions have closed
Voting is officially open!
Submissions are in and voting is open! Help us choose a winner by checking out our Facebook album of submissions and hitting like on the best one. The submission with the most reactions (likes, hearts, etc) on Tuesday, February 15 will be named the winner! Voting is open until February 14.
https://www.facebook.com/media/set/?set=a.10160165115721004&type=3
What's the prize you say? Bragging rights and a pretty sweet trophy!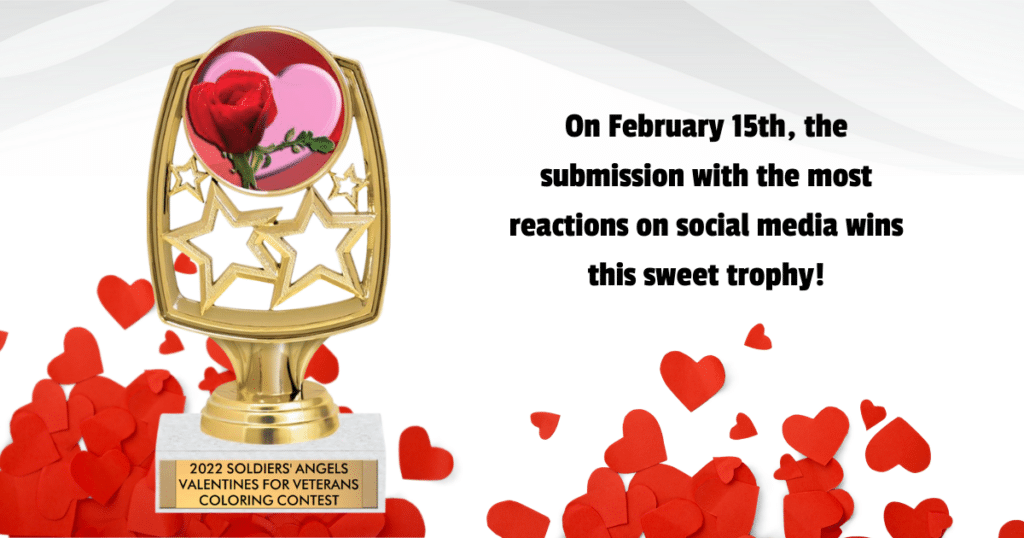 Don't want to compete but still want to support the Valentines for Veterans program? You can still make or buy cards and send them to us to distribute. Please include $1 per card to help cover shipping. Here are some DIY Valentine ideas if you're feeling creative. Learn more about the Valentines for Veterans campaign here.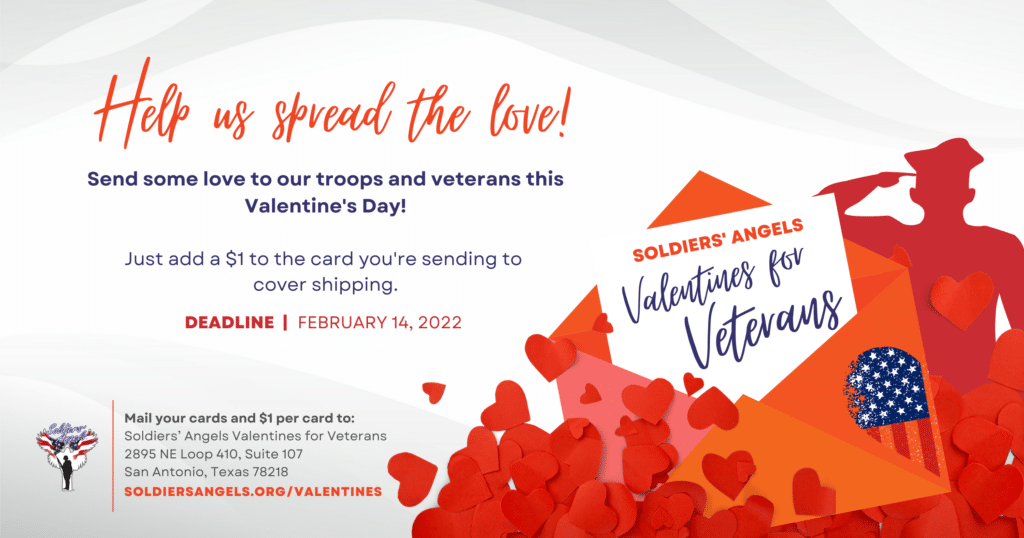 ---