This Veteran Gets A New Ride Thanks to Recycled Rides
February 1, 2023
Retired Army Veteran Rhekia Terrell hasn't had a car in almost two years. As a professional painter, she has been relying on the kindness of friends and family and on rideshare options to get her (and her artwork and supplies) back and forth to art exhibits, studios, and other everyday transportation needs.
"I haven't had a car in almost two years because of the situation I had back home. I took it in for a routine repair and they damaged the engine. The expenses were too much so I've been without a car ever since," says Rhekia
As you can probably imagine, not having a car has been hard on her. She doesn't like having to "bother people" – even if it's important, she says she doesn't like to constantly ask for rides. The cost of using rideshare apps, however, can really add up. Being a painter and handling your precious art or painting supplies can be challenging when you're transporting in someone else's vehicle.
"If I have to pack up paintings and supplies, I have to be careful. Even in Lyft, most of the time the back seat is empty, I still have to be careful loading my stuff in and out," Rhekia explains.
And this painter is a busy one! She has two pieces hanging in Austin City Hall and exhibits in different venues in and around the Austin, Texas area. Rhekia creates abstract and conceptual art – "wherever her imagination takes her." Here are a few of her paintings.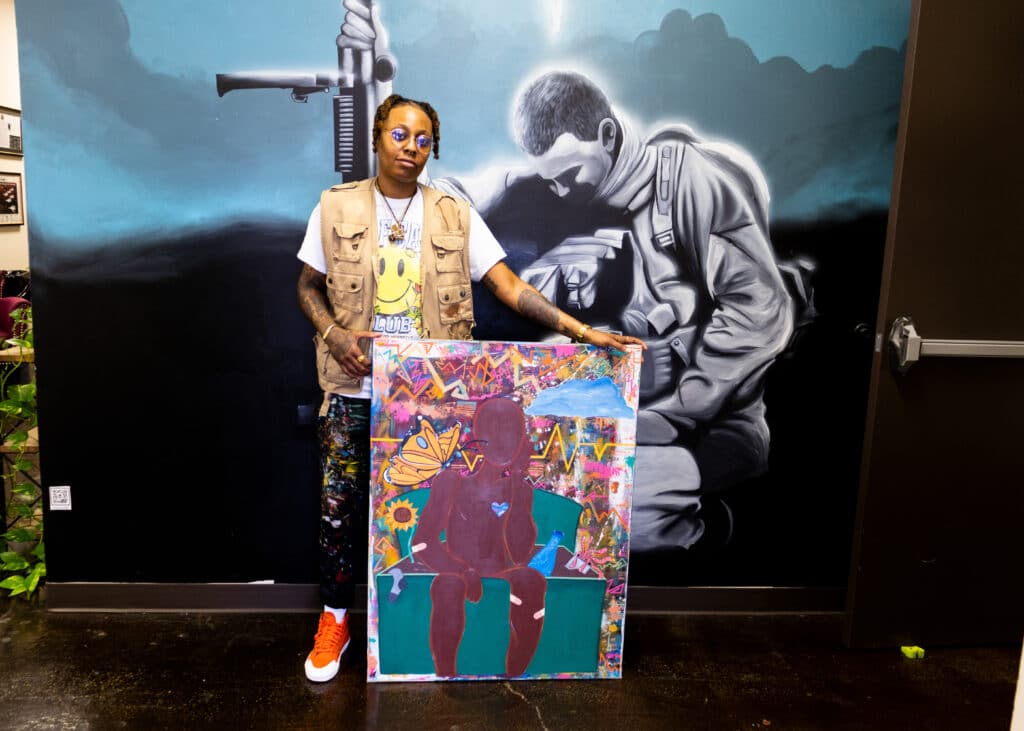 Enter Recycled Rides, a program through the National Autobody council that partners with collision industry colleagues to refurbish and donate vehicles to individuals and service organizations in need. After being selected to receive a car through the program, she was invited to join us for the official ceremony in San Antonio but couldn't make the date. She took a Lyft all the way out to San Antonio a few weeks later to pick up her new ride – a 2019 Hyundai Elantra.
"It feels good that I am about to get back into a car again. Now, if my friends need to go somewhere, I can pick them up and take them places or they can ride with me when we go out."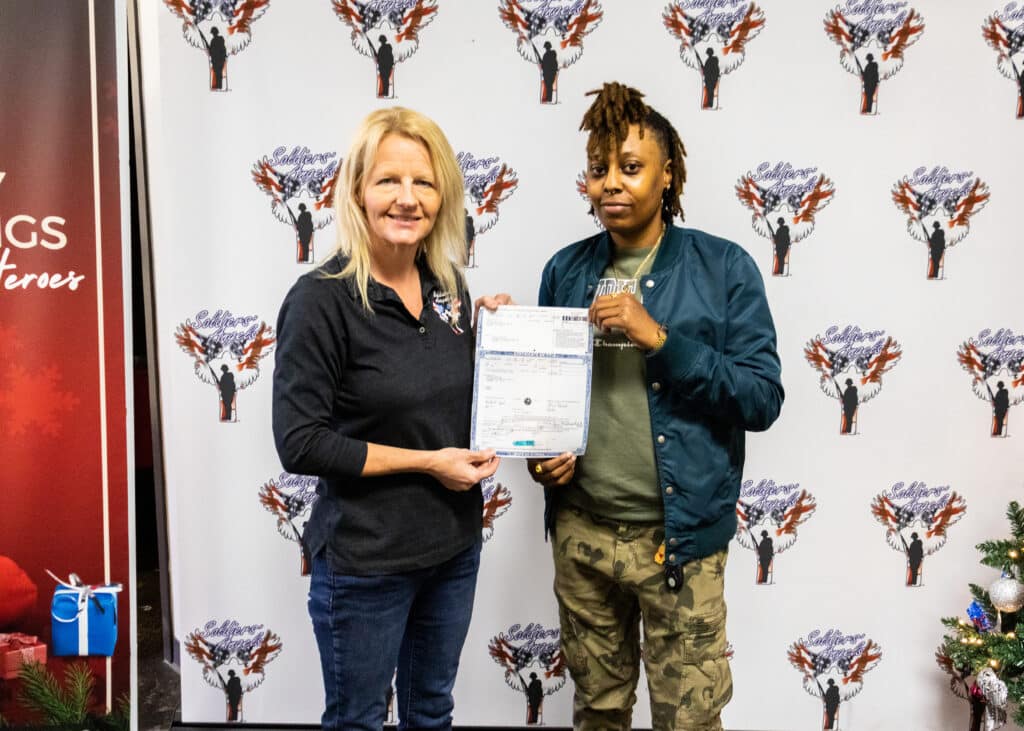 We want to thank USAA and National Autobody Council for making this happen for Rhekia and for the other veterans. Transportation is essential and we are so happy to see deserving veterans get vehicles through this great program.
---