Supporters of the Quarter: 2021 Q3
November 16, 2021
Soldiers' Angels has so many incredible volunteers and donors from across the country and around the world who support our mission and continue to help propel the organization. Their unwavering support has allowed Soldiers' Angels to provide growing support to service members, veterans, and military families, even amid a global pandemic.
Although we wish we were able to highlight every supporter story, we have decided to start by recognizing two per quarter, Volunteer of the Quarter and Donor of the Quarter. Pooling together submissions from our staff members around the country, we are recognizing two supporters who we feel have gone above and beyond to support the military and veteran community.
To honor these incredible supporters, we have created a special wall in our office to display their images and stories. We will also highlight their stories here on our blog and on our social channels.
Without further ado, we are honored to introduce the Volunteer and Donor of the quarter:
Donor of the Quarter – Grunt Style
New Supporter that is Eager to Grow With Us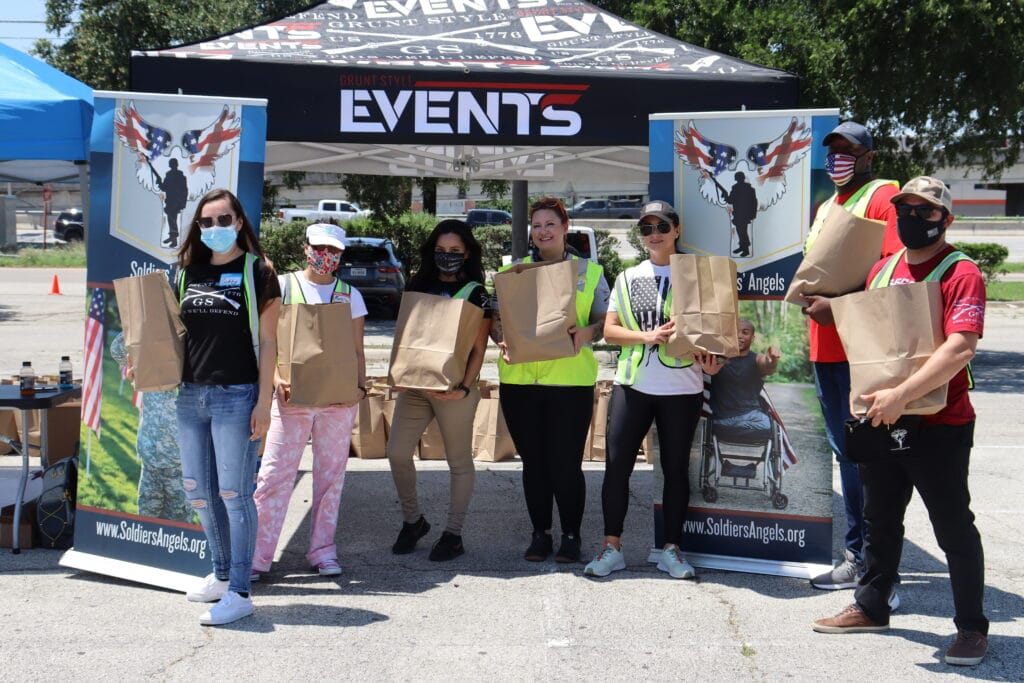 Grunt Style is a new donor to Soldiers' Angels as of 2021, but has really seamlessly integrated our organization into everything they do. They started out by sponsoring a monthly Veteran Mobile Food Distribution here in San Antonio earlier this year and sent a team of their local employees to volunteer at the event. A short time later, their legal counsel joined the Soldiers' Angels Board of Directors. And, most recently, Soldiers' Angels was selected as one of the five charities represented in their Road Trip Across America for Charity video series. This charity competition is raising money to support Soldiers' Angels Home of the Brave as well as our upcoming gala.
On November 16th, Grunt Style hosted a live event for their final video in the Road Trip Across America for Charity video series. During the event they announced that instead of choosing one winner among the five charities, instead all five charities will be awarded $20,000! Check out the final live episode here.
Thank you to everyone at Grunt Style for your support! We look forward to continuing to grow this relationship with your team!
Be sure to check out their Road Trip Across America for Charity series! Episode 5 highlights their support of Soldiers' Angels. We've outlined the whole series in our recent blog here.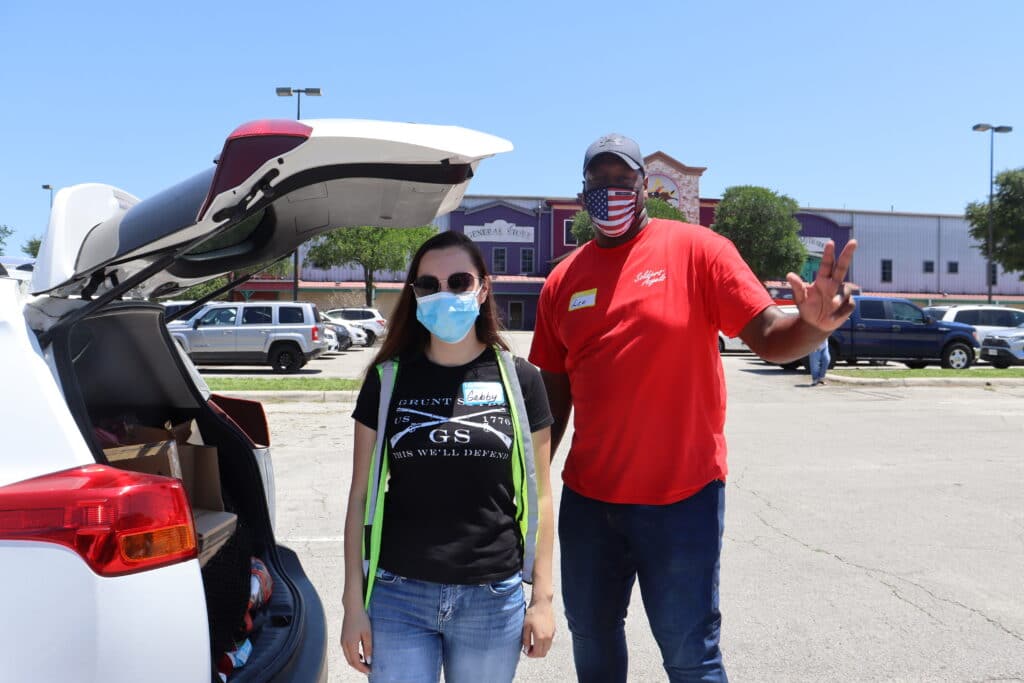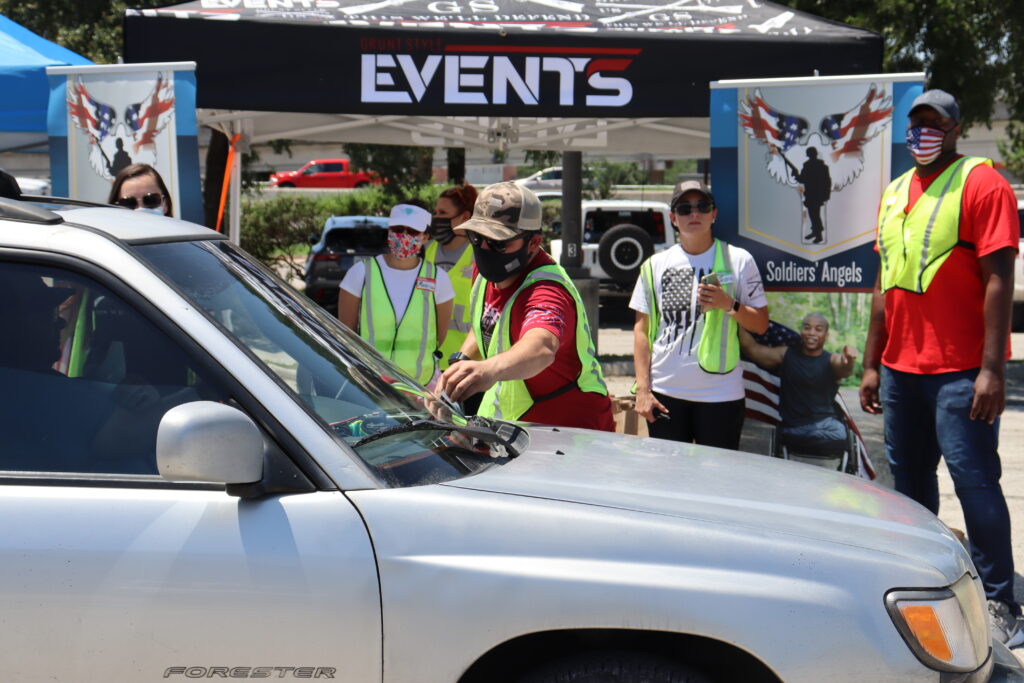 Volunteer of the Quarter – Jeanine Hrncir
Volunteer at Soldiers' Angels Headquarters/Warehouse in San Antonio, Texas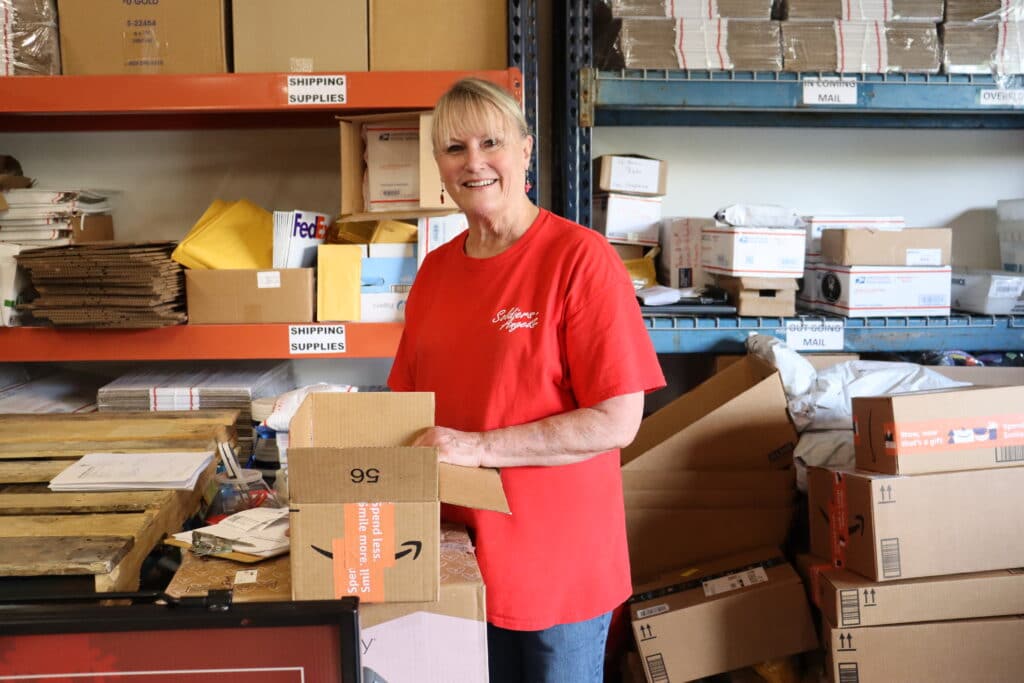 Jeanine has been instrumental at Soldiers' Angels headquarters in helping our in-kind and logistics department to run smoothly and efficiently. With Jeanine volunteering so regularly it is as if we have an additional staff member on hand who is able to handle many of the day-to-day activities that take place in our warehouse. Jeanine regularly helps with intake as she has processed and inbounded a multitude of donations with great accuracy and efficiency. When one of our staff members was out for over a week Jeanine helped pick up the slack so that we wouldn't be behind in processing donations or in keeping up with the other tasks.
Jeanine is very trainable, teachable, and always wants to do more. It's not just our warehouse and logistics team that benefits from Jeanine and her selfless attitude! No matter the task, she is always happy to help in whatever capacity is needed and always does the job well and efficiently. Whether that is inbounding and sorting donations, taking on a leadership role with other volunteers who are at HQ, making phone calls, or stuffing envelopes, Jeanine does it all!
We are incredibly blessed to have Jeanine volunteer with us, alleviating some of the burdens that fall on our staff's shoulders. And she does it all happily and with a smile! To have volunteered over 200 hours in the last quarter is truly amazing and a blessing! Jeanine should be the volunteer of the quarter because of her tireless commitment to furthering the mission of Soldiers' Angels and all of the incredible help she provides
Thank you to these incredible supporters and to all volunteers and donors that spend their time, money, and heart supporting the military and veteran community through Soldiers' Angels!
---