Supporters of the Quarter: 2021 Q2
July 29, 2021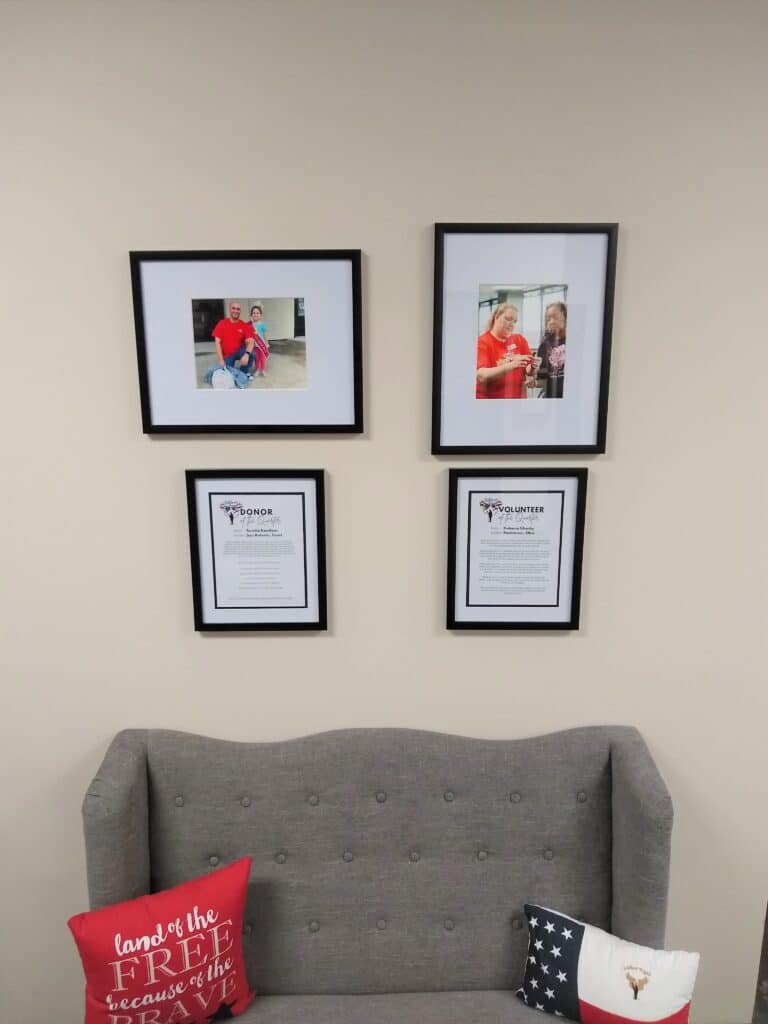 Soldiers' Angels has so many incredible volunteers and donors from across the country and around the world who support our mission and continue to help propel the organization. Their unwavering support has allowed Soldiers' Angels to provide growing support to service members, veterans, and military families, even amid a global pandemic.
Although we wish we were able to highlight every supporter story, we have decided to start by recognizing two per quarter, Volunteer of the Quarter and Donor of the Quarter. Pooling together submissions from our staff members around the country, we are recognizing two supporters who we feel have gone above and beyond to support the military and veteran community.
To honor these incredible supporters, we have created a special wall in our office to display their images and stories. We will also highlight their stories here on our blog and on our social channels.
Without further ado, we are honored to introduce the Volunteer and Donor of the quarter: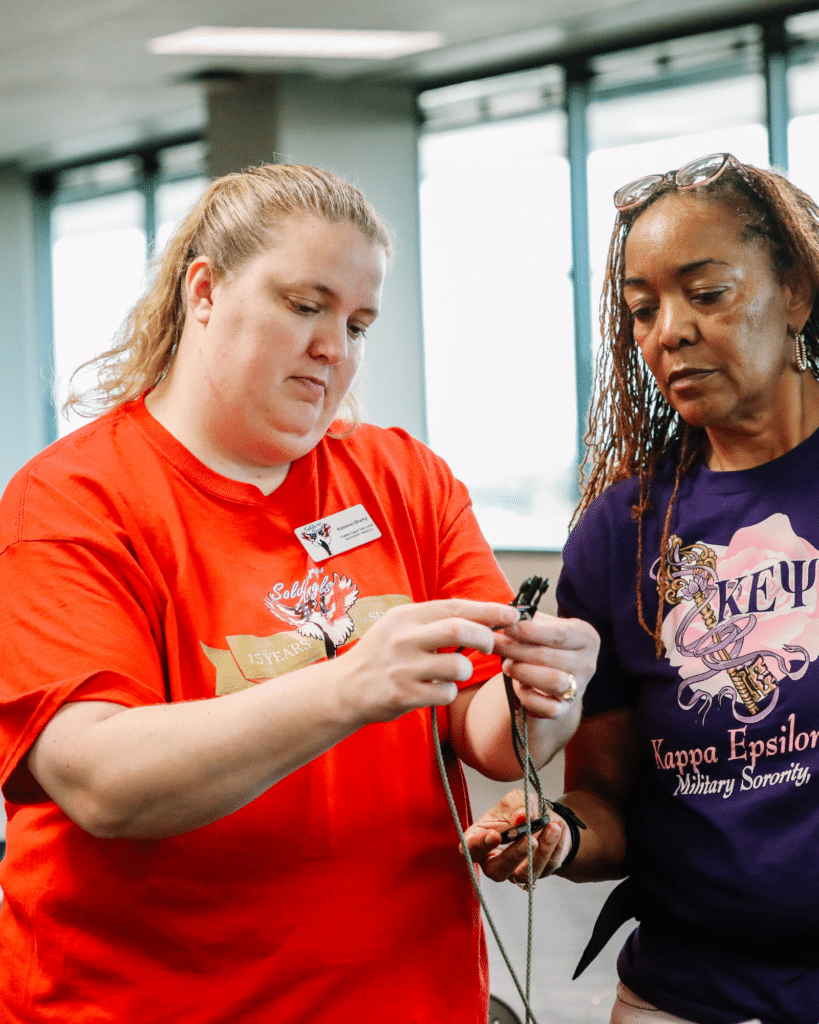 Volunteer of the Quarter – Kaleena Gharky
Former Team Leader for the Soldiers' Angels Chaplain Support Team
Kaleena Gharky has been a Team Angel with Soldiers' Angels since 2015 and quickly moved into a leadership role as the Team Leader for the Chaplain Support Team in June of 2016.
Kaleena served as our Chaplain Support Team Leader for six years, before deciding it was time to relinquish the responsibility earlier this year. This was a very difficult decision for her, as her passion and love for her Team Angels and Chaplains runs very deep.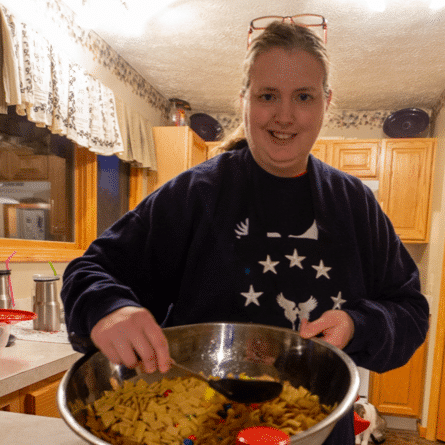 Kaleena has kept in touch with many of the Chaplains she and her team have supported, even after re-deployment. Kaleena is not only a dedicated Team Angel, but a wife, and mother who homeschools her five children and she is also a small business owner.
While Kaleena led the Chaplain Support Team, her team sent 50,000+ care packages as well as over a hundred thousand cards and letters to our Chaplains.
Although Kaleena is no longer our Chaplain Support Team Leader, she continues to support our Chaplains, our deployed, and our Special Operators.
Donor of the Quarter – Aurelia Kendizor
Supported all of our annual collection campaigns since November 2020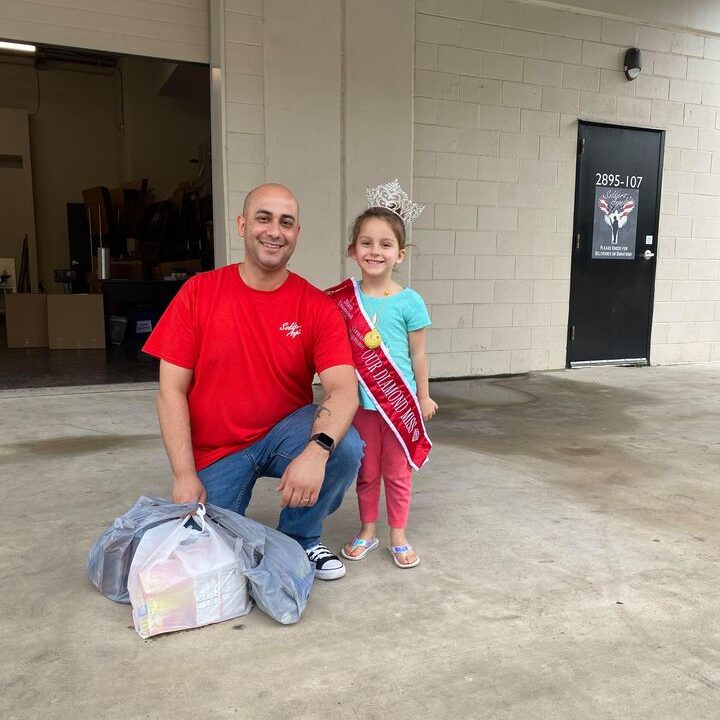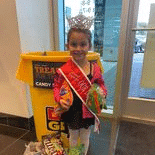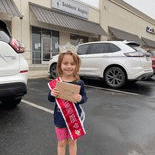 Soldiers' Angels donors come in all shapes, sizes, and ages— just like this quarter's Donor of the Quarter, Aurelia Kendizor, who is only 5 years old! Collaborating with her pageant sisters at Our Diamond Miss, Aurelia has been collecting items for the Soldiers' Angels collection campaigns. Not only has her support made an impact on our collections, but Aurelia is also showcasing her support of the military community as she continues to compete in pageants as a part of the Our Diamond Miss pageant series.
Since November of 2020, Aurelia has donated:
7 large bags of candy for Treats for Troops
3 stockings for Holiday Stockings for Heroes
Cards for Valentines for Veterans
5 sock bundles for Warm Feet for Warriors
4-5 bags full of items for Go Camo Care packages
Thank you, Aurelia, for keeping our military and veterans in your heart!
Thank you to these incredible supporters and to all volunteers and donors that spend their time, money, and heart supporting the military and veteran community through Soldiers' Angels!
---