Supporters of the Quarter: 2021 Q1
April 24, 2021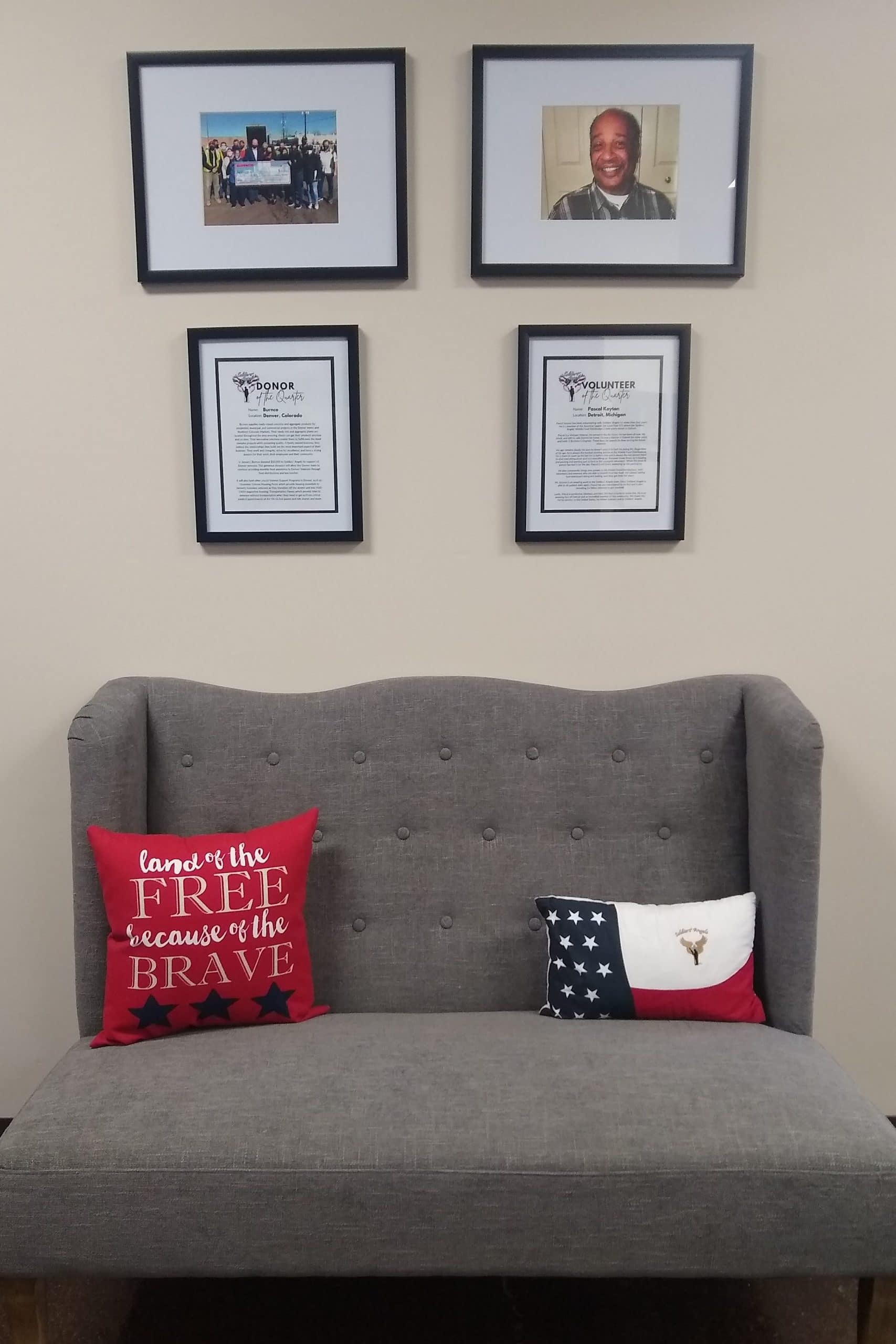 Soldiers' Angels has so many incredible volunteers and donors from across the country and around the world who support our mission and continue to help propel the organization. Their unwavering support has allowed Soldiers' Angels to provide growing support to service members, veterans, and military families, even amid a global pandemic.
Although we wish we were able to highlight every supporter story, we have decided to start by recognizing two per quarter, Volunteer of the Quarter and Donor of the Quarter. Pooling together submissions from our staff members around the country, we are recognizing two supporters who we feel have gone above and beyond to support the military and veteran community.
To honor these incredible supporters, we have created a special wall in our office to display their images and stories. We will also highlight their stories here on our blog and on our social channels.
Without further ado, we are honored to introduce our first-ever Volunteer and Donor of the Quarter: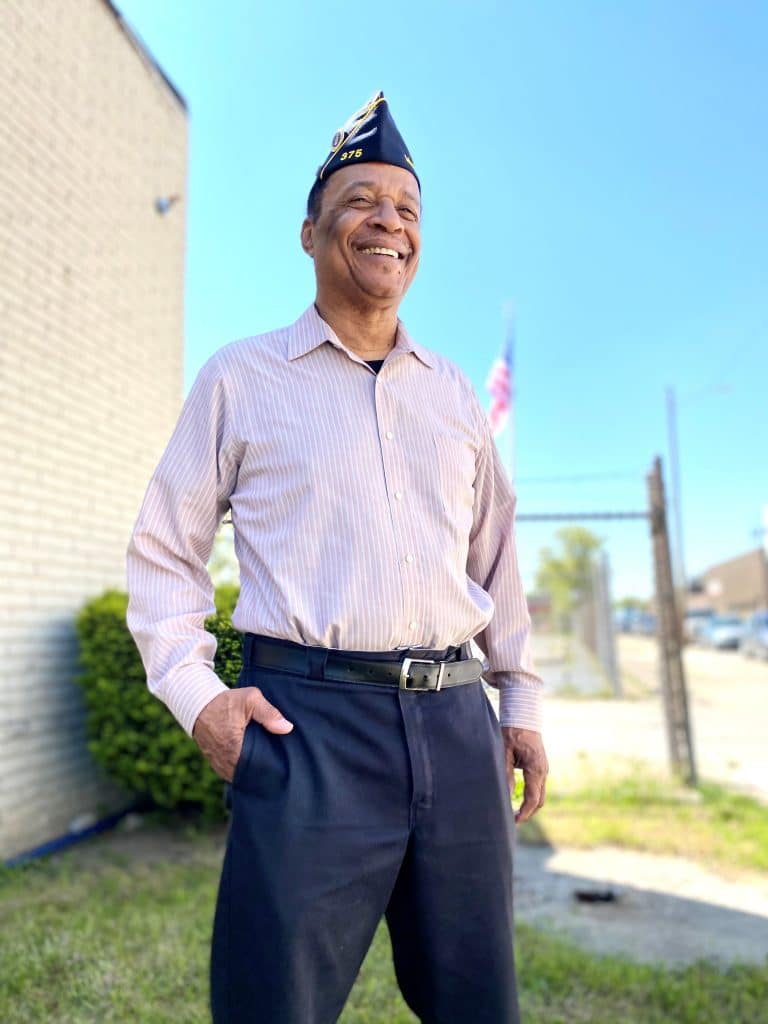 Volunteer of the Quarter – Pascal Koyton
Detroit, Michigan Veteran Mobile Food Distribution Volunteer
Pascal was nominated by the Soldiers' Angels Detroit Area Manager, Nicole Johnson. This is what she had to say about Pascal and the work that he does:
"Mr. Koyton has been volunteering for Soldiers' Angels for more than four years. He is a member of the American Legion Joe Louis Post 375 where the Soldiers' Angels' Mobile Food Distribution is held every month in Detroit.
Pascal is a Vietnam Veteran. He served in the Air Force. He has been all over the world, and still he calls Detroit his home. He was a teacher in Detroit for many years and holds 2 Bachelor's Degrees.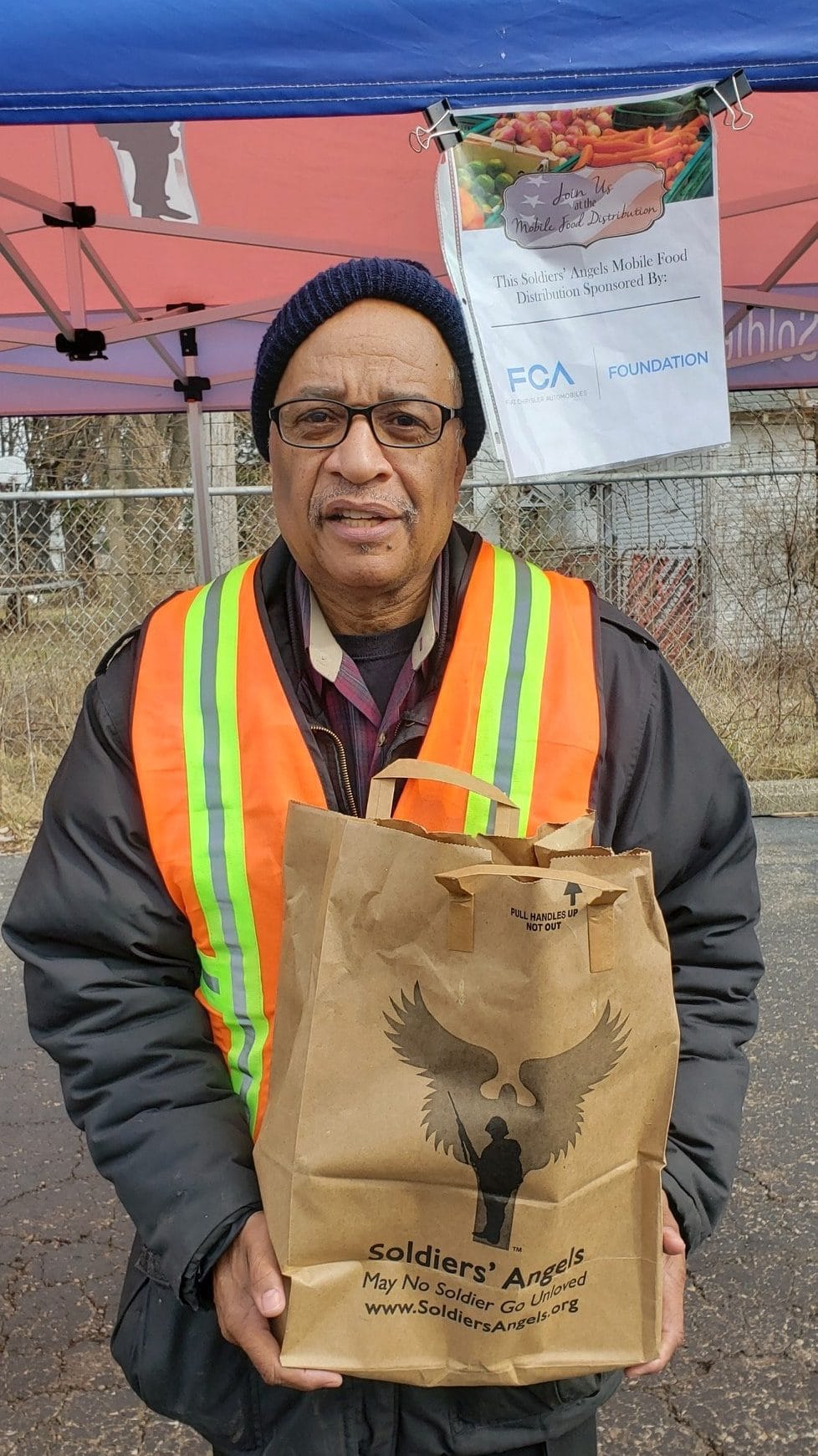 These days, he spends his time serving his fellow veterans.
His age remains cloudy; he says he doesn't want it to hurt his dating life. Regardless of his age, he is always the hardest working person at the Mobile Food Distributions. He is there to open up the hall for us before nine and is always the last person there to shut everything down and lock everything up. Between those times, he is hauling and packing and working just as hard as the youngest volunteers. When the most fit person has had it for the day, Pascal is still there, sweeping up the parking lot.
He also consistently brings new people to the Mobile Food Distributions- both volunteers and veterans who are able to benefit from the food. He's always asking how everyone's doing and making sure they get their fair share.
Mr. Koyton is an amazing asset to the Soldiers' Angels team. Once Soldiers' Angels is able to do patient visits again, Pascal has pre-volunteered to do that and is also recruiting his fellow veterans to get involved.
Lastly, Pascal is protective, hilarious, and kind. I feel so lucky to know him. He is an amazing face of Detroit and an incredible member of the community. We thank him for his service, to the United States, his fellow veterans, and to Soldiers' Angels."
Donor of the Quarter – BURNCO
Donated $50,000 for Denver Veteran Support in January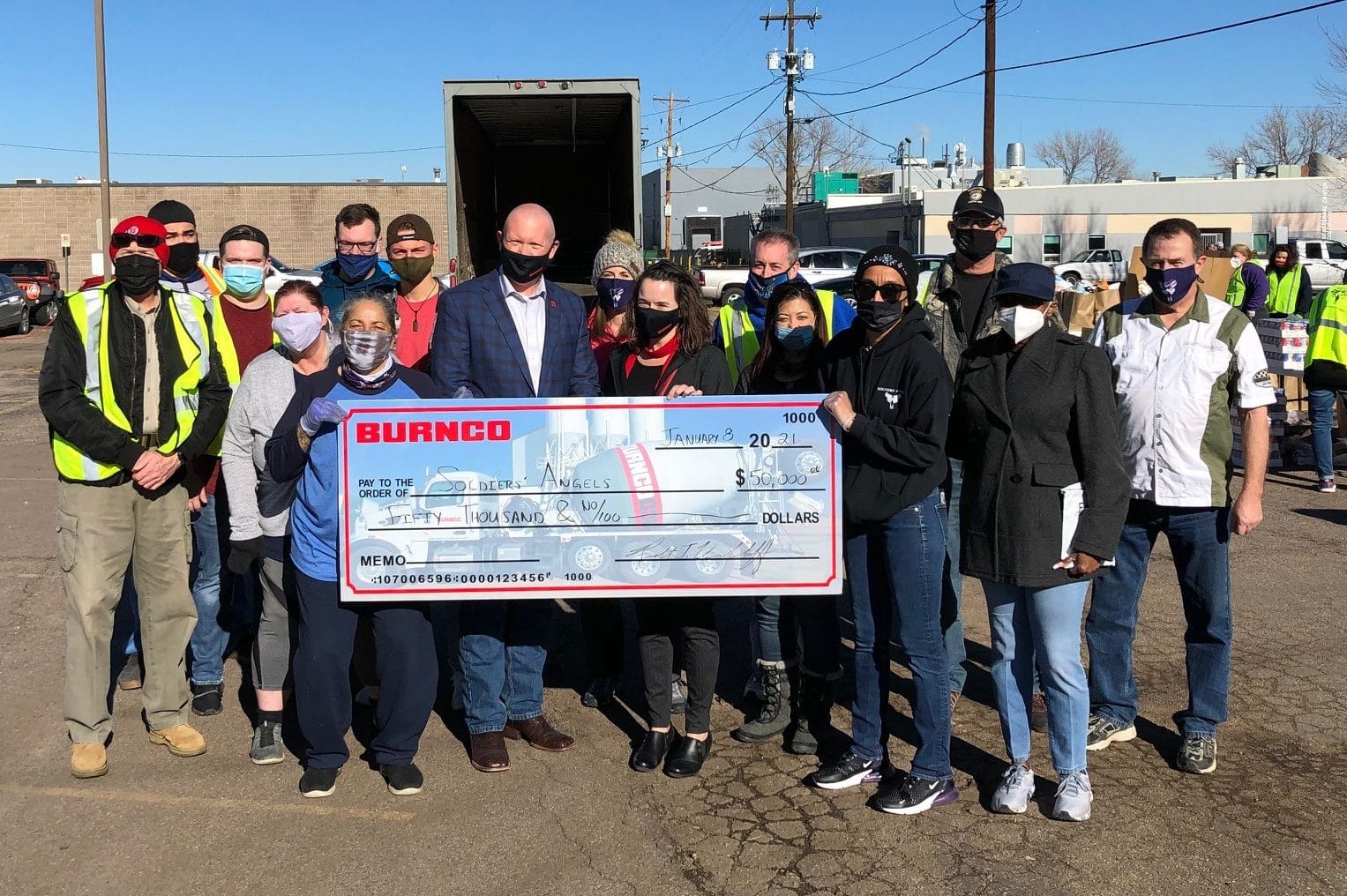 BURNCO supplies ready-mixed concrete and aggregate products for residential, municipal, and commercial projects in the Denver metro and Northern Colorado Markets. Their ready-mix and aggregate plants are located throughout the area ensuring clients can get their products anytime and on time. Their innovative solutions enable them to fulfill even the most complex projects while sustaining quality. A family-owned business, they believe the relationships they build are the most important aspect of their business. They work with integrity, strive for excellence, and have a strong passion for their work, their employees, and their community.
In January, BURNCO donated $50,000 to Soldiers' Angels for support of Denver veterans. This generous donation will allow the Denver team to continue providing monthly food assistance to Denver Veterans through food distributions and box lunches. It will also fund other crucial Veteran Support Programs in Denver, such as: Homeless Veteran Housing Packs which provide housing essentials to formerly homeless veterans as they transition off the streets and into HUD-VASH supportive housing; Transportation Passes which provide rides to veterans without transportation when they need to get to/from critical medical appointments at the VA via bus passes and ride shares; and more.
Thank you to these incredible supporters and to all volunteers and donors that spend their time, money, and heart supporting the military and veteran community through Soldiers' Angels!
---