Spreading Holiday Cheer In The Dog Days Of Summer
August 12, 2021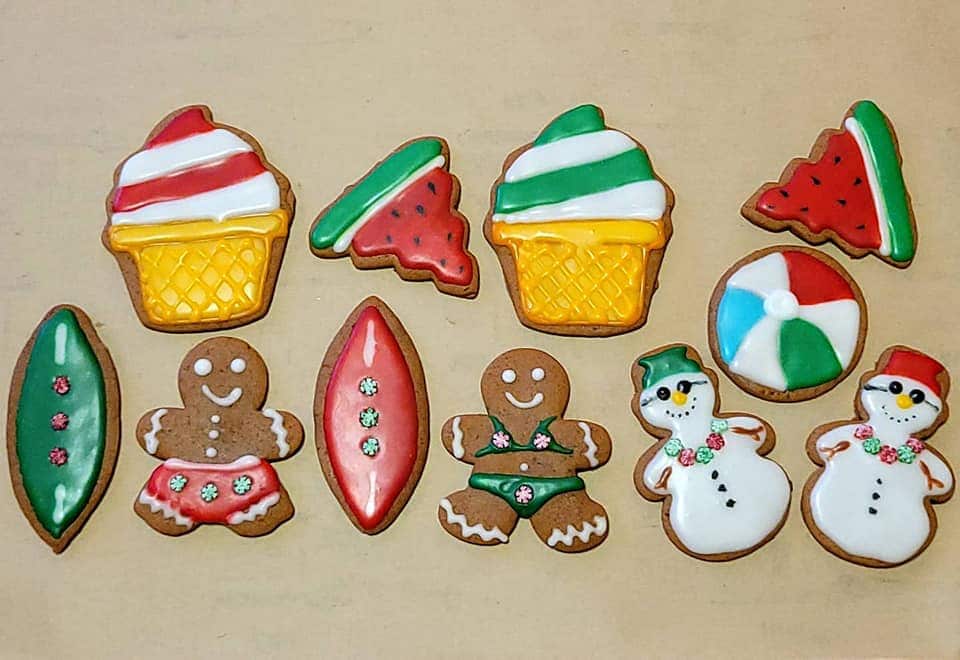 We are so excited to share the results of this year's Christmas in July campaign – the first of what may become an annual tradition! We started this special campaign because our Holiday Stockings For Heroes Drive has become so popular, we wanted to spread that same kind of cheer during the summer months when it's a trillion degrees and morale is low. So, we asked supporters and angels to take a fun, summer twist to the traditional winter holiday and stuff stockings full of summer items like sunscreen, beach balls, or summer-themed Christmas cookies.
It was a smashing success! We received summer-y stockings, holiday stockings with summer items, some of the cutest cookies, funny cards, games, water guns, and items to help with their Christmas in July celebrations. We loved seeing the creativity everyone put into this campaign!
Thanks to support from those who donated supplies, we were able to send nearly 500 mini stockings to deployed service members from the Soldiers' Angels warehouse in San Antonio! In addition, many of our Team Angels participated in the project sending stockings or care packages with a Christmas theme. Here's a look at a few of our favorite photos:
Christmas in July Party
In addition to the stockings, we coordinated with Chaplains to arrange fun celebrations centered around the Christmas in July theme. We received word back that their units had so much fun with their Christmas in Jult "holiday" party! Thanks to all who participated this year!
---