Showing Support to Veterans is what we do at VA Hospitals Across the Country
July 30, 2015
Most people know all about the care packages and letters our angels send to deployed troops overseas. It is a huge part of what Soldiers' Angels does to support our military heroes.
What many people don't know is that we also provide support within many of the VA Hospitals across the country. Here are just some of the things our VA Representatives do to help improve the lives of injured, ill or wounded vets.
Luncheons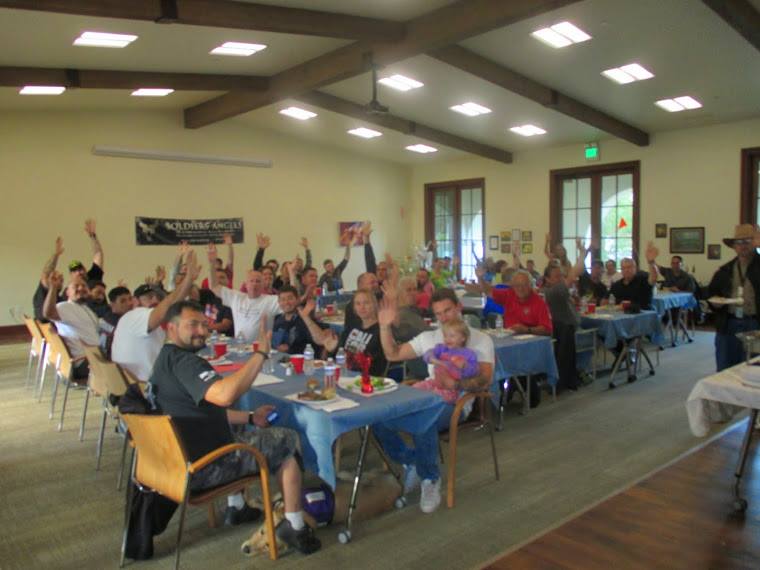 Many of our VA representatives partner up with local restaurants or businesses to organize luncheons for patients at the VA. Our vets look forward to these as a fun break from the normal food served in the cafeteria. Many VA patients cannot leave the facility to go out to eat or see friends. Luncheons are a great way to show appreciation and always a fun social activity.
Movie Nights
Another fun and popular social activity is movie nights. Our Angel volunteers set-up fun snack bars and plenty of treats. Our angels have done nacho bars, deli bars, chili bars… anything fun for our heroes.
Visits
There are a lot of injured, ill and wounded veterans who don't get visitors. Many of our VA reps go through the halls and visit with those who invite them in when they knock on the door.
Requests
Blankets, deodorant, coffee, Christmas trees… there are so many things our veterans wish they had we just don't give a second thought to! That's one of the ways our VA reps help veterans, by listening to and fulfilling small requests that mean so much.
Holiday Parties
We love throwing holiday parties! St. Patrick's Day, Valentine's Day, Christmas, Thanksgiving dinners…
Hygiene Kits
When injured, ill, or wounded military come to VA Hospitals, they are often without supplies like toothpaste, deodorant, floss, or other needed toiletry items. Soldiers' Angels collects these items from donors and distributes them to those in need. We also hand out Hygiene kits to homeless veterans during VA Stand Down events.
This is just the tip of the iceberg! There are so many ways our VA Reps provide support. If you'd like to be involved, find out more on our website here.
---