Soldiers' Angels Veteran Support Efforts
January 17, 2015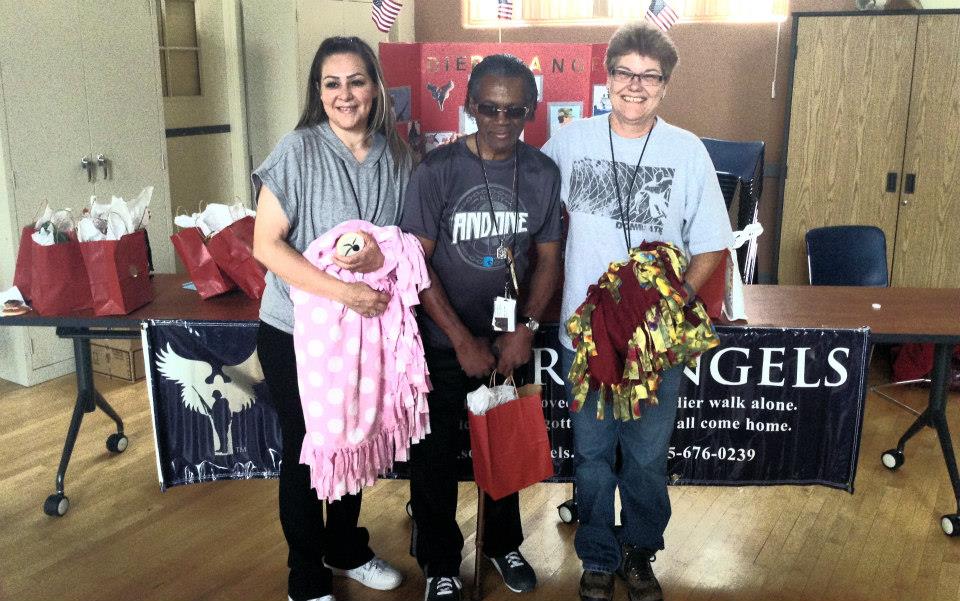 You probably know Soldiers' Angels for the care packages and letters we send to deployed soldiers.
Sending support and love overseas is not all we do.
Did you know that we provide support to wounded, ill and injured soldiers, veterans and their families in VA Hospitals across the country?
Yep. Thanks to volunteers and community partners across the country we are able to improve the living conditions and morale of hospitalized or struggling service members and veterans in numerous ways across the country. Soldiers' Angels is one of the few nonprofit agencies approved to work within the VA Medical Centers.
Without your support we could not provide for the smaller niceties that make hospitalization more bearable. Your thoughtfulness also reflects the concern and compassion that our community feels for our veterans. – William Dove, Tacoma VA Medical Center
Here are some of the ways we provide support to veterans.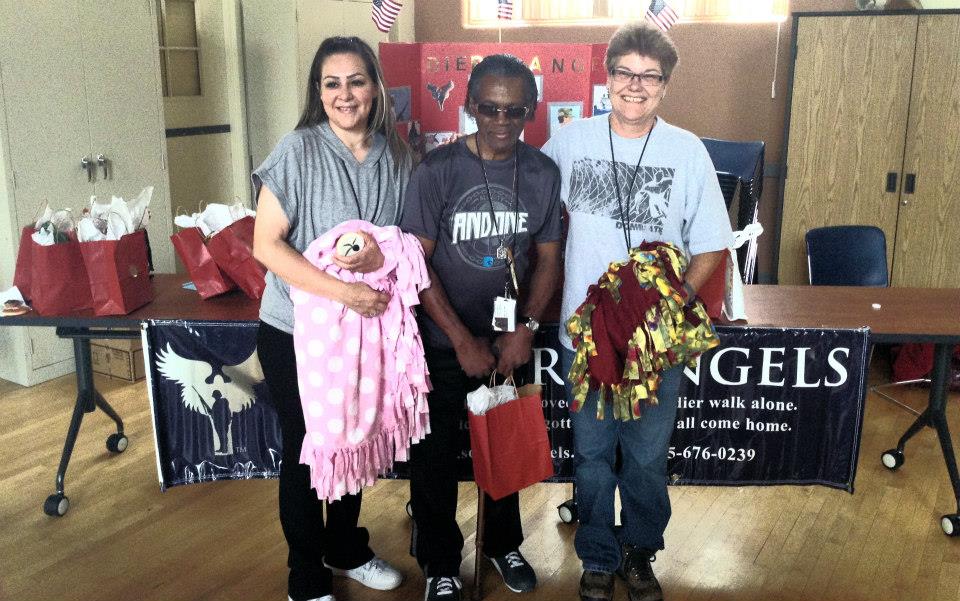 Luncheons, BBQs and Dinners
Many of our VA Hospital representatives plan luncheons or BBQs throughout the year to support patients of different wards within the VA. Our luncheons are much appreciated and a great way to bring veterans together for a fun, social event.
Blankets and Homemade Items
Thanks to our Sewing and Crafting Team, our volunteers have beautiful handmade quilts, knitted lap blankets, hats, scarves, and other items that are distributed to various wards at the VA Hospitals we serve.
Some of our quilts are used for Final Salute Quilts. When Veterans pass, patriotic quilts are draped over their gurney as a Final Salute. As they are transported from their room, the family, VA employees and fellow Veterans, line the hallways, salute or place hands over their hearts signifying the "Final Salute."
We also distribute catheter bag covers to patients in dialysis areas.
Holiday Events
The Holidays can be lonely times for inpatient veterans. We've held Thanksgiving and Christmas Dinners, given out stockings, put up Christmas trees, donated candy for Halloween, etc. to make the holidays fun and enjoyable for patients.
Women's Support
We have a partnership with several Mary Kay representatives across the country who donate product for distribution. We've done lots of fun events for women's wards including Appreciation Nights, baby showers, and other events. We pass out Mary Kay products, Hygiene Kits, lap blankets, hats, scarves and other comfort items.
Hygiene Kits
Our hygiene kits are popular items at the VA Hospital Stand Downs we attend. The kits include things like shampoo, a bar of soap, deodorant and toothpaste. These are great to distribute to homeless veterans who may not have hygiene items and are also great for new arrivals to the VA who may not have been able to pack a bag.
Emotional Support
Many of our volunteers make a point to visit different wards and pop into rooms to visit with patients. There are many patients throughout the VA who need support, many of whom don't have family to visit them. Visits can include long conversations, short pop-ins or sometimes just sitting with patients who don't want to talk but want someone there.
How YOU Can Get Involved
There is a huge need for VA Hospital support as deployments continue to draw down. Our team is shifting many of our resources to support a growing veteran population. If you live in any of the following areas, please consider joining us a volunteer.
Arkansas
California
Long Beach (coming soon)
Sacramento/Mather (coming soon)
Los Angeles
San Diego
Menlo Park
Palo Alto
Colorado
D.C.
Florida
Gainesville
Orlando
West Palm Beach
Georgia
Illinois
Hines
Jesse Brown (Chicago)
North Chicago
Maryland
Michigan
Nevada
New Mexico
New York
Castle Point

Montrose

Northport
Oregon
South Carolina
Tennessee
Texas
Austin
Bonham
Dallas
Houston
Kerrville
San Antonio
Temple
Virginia
Washington
American Lake
Seattle
Spokane
Vancouver
West Virginia
We are adding VA Hospitals regularly so if there is one near you and would like to find out if we serve there or would like to request it be added to our list, please email [email protected].
We are also looking for community partners to help us with items needed for hygiene kits, sack lunches and other needs. Gather your employees, your friends, your church or your community and give back to veterans who need a little support.
Soldiers' Angels Collection Needs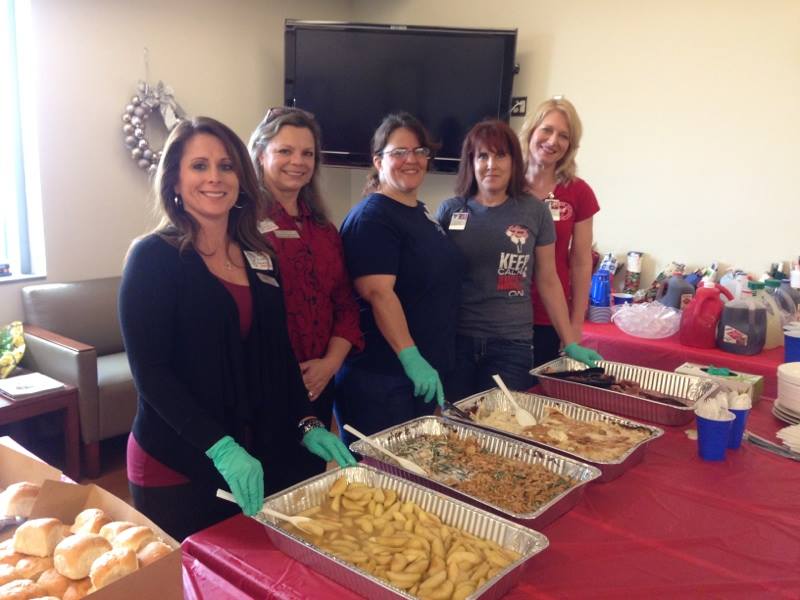 ---