National Card & Letter Writing Month
March 30, 2018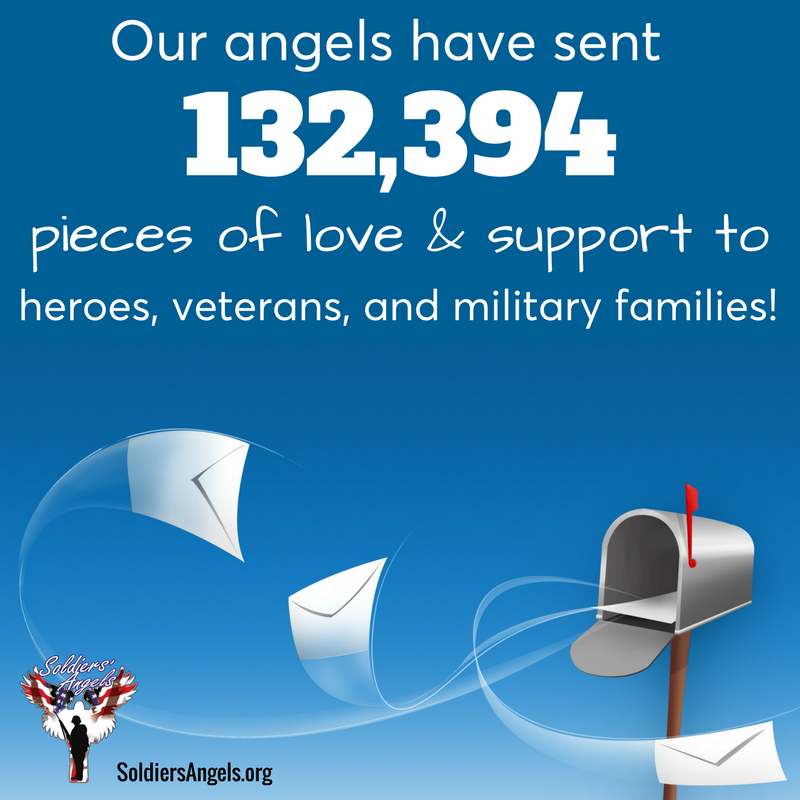 April is National Card and Letter Writing Month, a special month founded by the United States Postal Service to improve writing skills and literacy and preserve the tradition of writing.
It's hard to believe that mail used to be the only way people could communicate – and the only way families who lived far away could keep in touch with each other. Today, we have an endless number of channels to choose from when communicating with friends and loved ones. Email, text message, social media, messenger apps… But with all of this technology at our fingertips, our deployed troops still depend on and love good old fashioned mail.
"Sure, email and texting is quick and convenient, and Facebook has photos and videos, but nothing beats the thrill and excitement of opening your mailbox and finding a personal letter addressed to you," – U.S. Postal Service Judicial Officer William Campbell
This could not be more true for our troops at mail call. They LOVE getting mail! Believe it or not, some of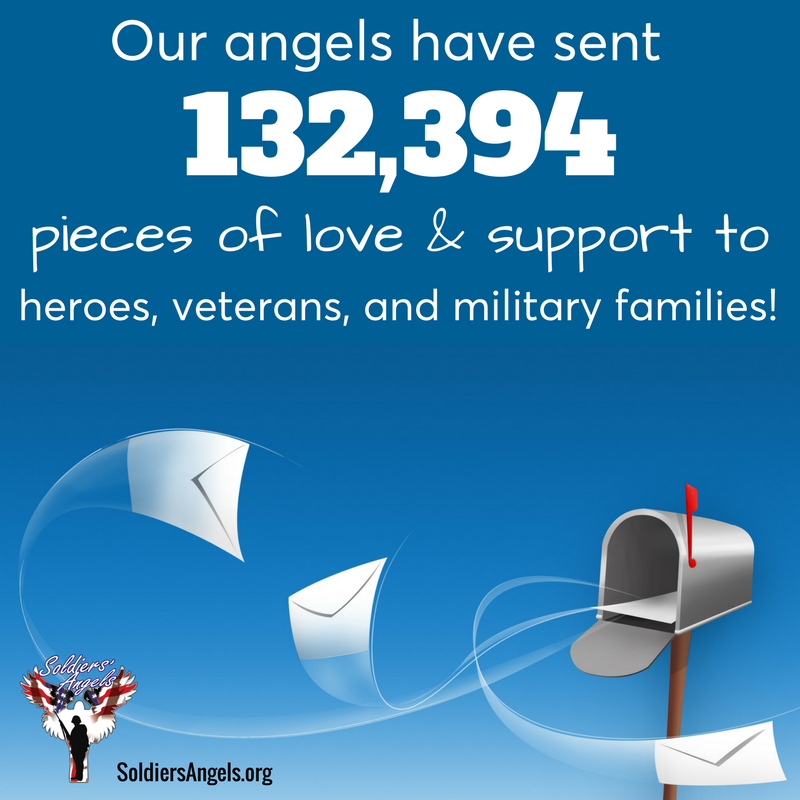 them don't get mail from friends and family back home. Getting mail from citizens who want to thank them for their service means more than you know.
"I want to start out by telling you what a great feeling it is to open a letter from someone you have never met before and feel so loved by a complete stranger...Thank you for all that you do. Alpha troop 6/17 CAV sends their most heartfelt appreciation to all". – Tracy
Our Letter Writing Team sends support and love in the form of letters. Angels on this team are asked to write a one-time letter to a service member who is waiting for adoption through the Deployed Adoptions Team and to those who might need additional support. They can write as few as one letter a month and and as many as 14 letters per week! And yes, some write that many.
Our Cards Plus Team sends cards of all kinds to deployed service members, veterans, and military families. Birthdays, encouragement, thinking of you, get well, welcome home, and congratulations… anything to bring encouragement, joy, and support.
"Thank you all sooo much for what you do for us. It is truly appreciated. I am humbled to feel so much love and care from strangers. But you're not strangers, you're truly family. My time in Iraq has definitely been easier through your involvement. Thanks sooo much for the valentines and birthday cards this year, they were truly a wonderful surprise." – Tierra
Want to have an impact on a deployed service member? Want to uplift a military family or veteran? Join one of these teams and help keep the spirit of mail alive!
---