National Card and Letter Writing Month
April 2, 2015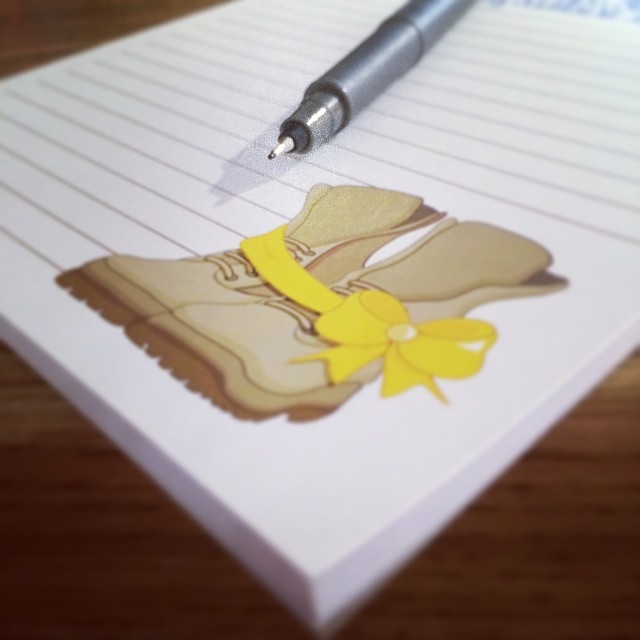 April is National Card and Letter Writing Month! We're using this month to talk about two of our amazing support teams for deployed soldiers:
Our Letter Writing Team and our Cards Plus Team.
These two teams do a lot for our soldiers by providing support and encouragement during a time when they are away from their families.
What's the impact of a text message that says "Thinking about you 🙂 "
How about an email?
How about a card or a letter received in the mail?
The latter is much more impactful right?
Now think about how much that would mean to a deployed soldier, struggling family member of a soldier, or a grieving spouse. It makes a huge difference.
This is one of the many reasons why these two teams exist.
The Letter Writing Team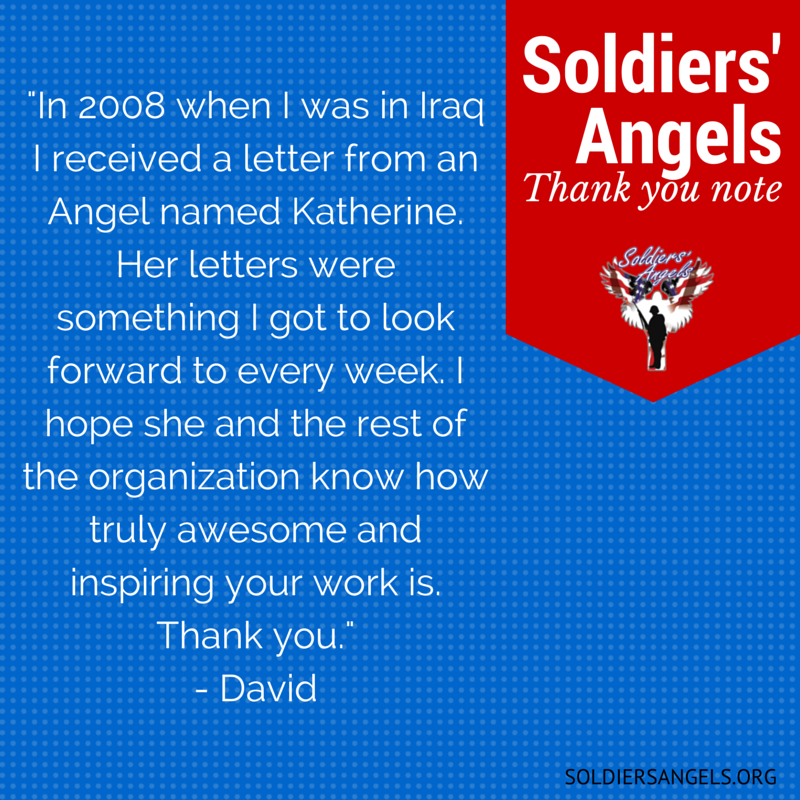 Our Letter Writing Team is made up of amazing angels who write letters to deployed troops. As a member of the Letter Writing Team, you can choose to write up to two soldiers per day. Your soldiers don't have to write you back, but whether they do or not the letters mean the world to them. We've received so many messages from soldiers who talked about how much receiving those letters meant to them.
Why? Because letters take time to write. They are a tangible testament to what someone means to you. Receiving mail overseas is exciting and it keeps soldiers going to know that perfect strangers are so grateful for what they are doing.
The Cards Plus Team
Our Cards Plus Team supports more than deployed soldiers. They send cards of encouragement or celebration to service members, their families, and even Angels.
Cards can be requested for:
Birthday
Encouragement
Thinking of you/Get well
Anniversary
New baby
Welcome home
The cards plus team has a blast collecting and trading post cards from other states to send to soldiers. They also send birthday cards to soldiers who are listed on our Birthday list, and send cards just for encouragement.
"I would like to take this opportunity to thank you for all the cards you have sent me while I was deployed to Iraq….. Over the months I have endured much and after news got back to me that I would stay in Iraq for another three months, it was a tough pill to swallow. However, I would like you to know that your efforts in aiding not only me but others as well who found themselves in a similar position as I have brought a great benefit and relief to know that even though we found ourselves in a dangerous and unfamiliar land, there were people back home who were thinking of us. While they may not have been known family or friends, I personally am grateful for the expression of thanks and concern brought forth by your efforts and others who back in the United States."- Kristopher K
Research has shown that deployed soldiers who come home who have had a consistent level of support while they were overseas, have an easier time transitioning after deployment. The letters that our angels write make a HUGE difference in the lives of our troops – whether they write back or not.
"I saw the profound impact on one person. If I can have the same impact on everyone I send letters to, it's worth everything I put into it. " – Leslie Scott, Letter Writing Team
If you want to join the Soldiers' Angels Letter Writing or Cards Plus Team, click here to get started. There is a verification process that includes a minimum monthly donation of $1 through a credit or debit card. We do this so that we can verify your identity. We cannot have anyone using aliases for the safety and security of our troops. The donation keeps our database of angels up-to-date so that if there was something to happen, we know who is doing what.
Consider joining us for National Card and Letter Writing Month and help encourage our heroes overseas.
---