May no Military Mom Run Alone
August 10, 2023
Time to introduce you to another member of the Soldiers' Angels Marine Corps Marathon Team. Meet Soldiers' Angels volunteer Candace Acabbo, who is running to support Soldiers' Angels and a new military mom. She's already exceeded her fundraising goal, and we are so glad to have her on the team!
My name is Candace and I am the daughter of a Vietnam Veteran and a volunteer with Soldiers' Angels in their Angel Baking and Special Operations Forces Groups. I have been an active volunteer for almost two years and recently saw the social media post about "Run with Soldiers' Angels" for a bib in Marine Corps Marathon and 10K. I have recently gotten back into running after a 5-year hiatus so was excited about the details.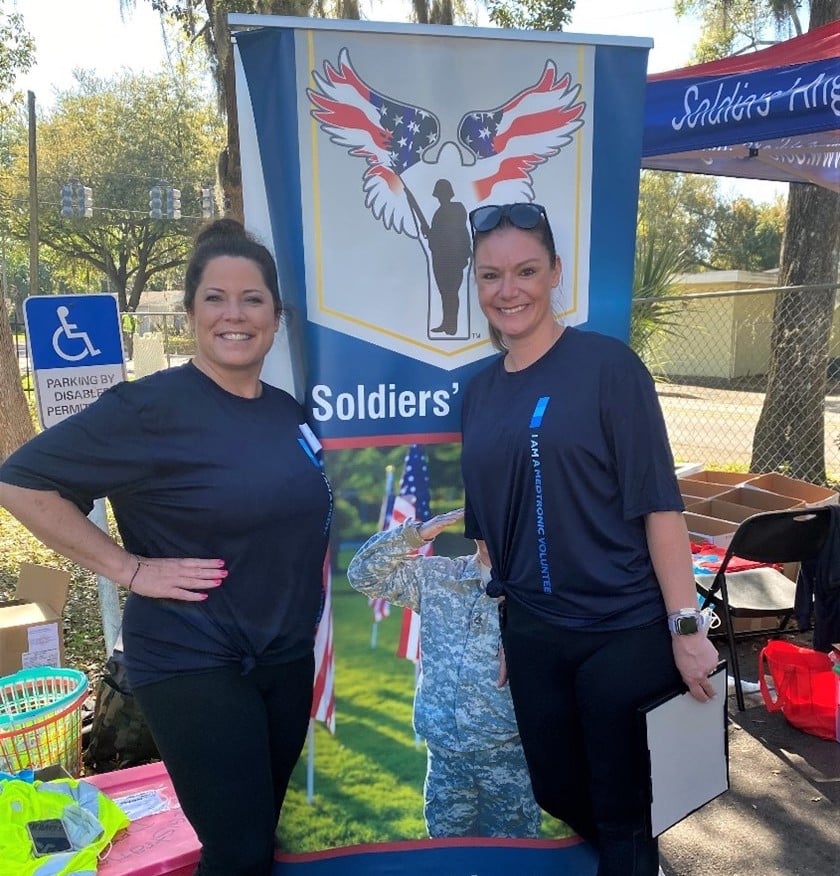 My boss, Greta, also the daughter of a Veteran of the Korean Conflict, has always supported my volunteering by driving corporate sponsorship for the Orlando Food Distribution, flying down to volunteer herself with the food drive, and my nomination for a National Volunteer Award through our company.
Her youngest son made the courageous decision over the winter to enlist in the Marines upon high school graduation this spring and was slated to report to boot camp in August. The same week as the post about the race, she informed our team she would need prayers and strength to get through May as her son had volunteered to report to boot camp early, end of May right after graduation. This significantly decreased her time to mentally prepare to send her baby boy off. I fired off a text to invite her to do the race with me so she had a distraction in training over the summer, could fundraise for Soldiers' Angels, and honor her son's commitment to serving. We are excited to have this opportunity, to support our own health, raise some funds, and most importantly honor the incredible kid/Marine she raised.
Want to join our awesome team of runners and fundraise for Soldiers' Angels? We have three bibs left! Learn more and join here.
---