Highlights from the 2023 Marine Corps Marathon
November 2, 2023
This past Sunday the Soldiers' Angels Marine Corps Marathon Team made their way to Washington D.C. to compete in the 48th Marine Corps Marathon! With 26 team members running the 10K and the full marathon, we were all filled with excitement on race day! As you may remember, Soldiers' Angels was selected to be one of the "charity bib" non-profits, which meant we could offer race bibs to anyone willing to raise $500 or more for Soldiers' Angels. But what made this race even more special, was the story between Veteran Tania Galardy and our CEO Amy Palmer.
Tania was a Veteran Intern here at Soldiers' Angels and is a recovering alcoholic. After a relapse, running became a big part of her recovery journey. To help support her, Amy promised that if she trained for the Marine Corps Marathon, Amy would do it with her. Well, guess what? They did it, alongside a whole team of Soldiers' Angels staff and supporters! Here's our race day recap.
Race Morning
After a hearty meal of pasta with the team the night before, we made our way out to our respective start lines (the 10K start and the Marathon start were in two different places). It was dark and early but amazing to be surrounded by tens of thousands of runners, volunteers, and service members in our nation's capital. The race started with a flyover and performance of the national anthem, and then we were off!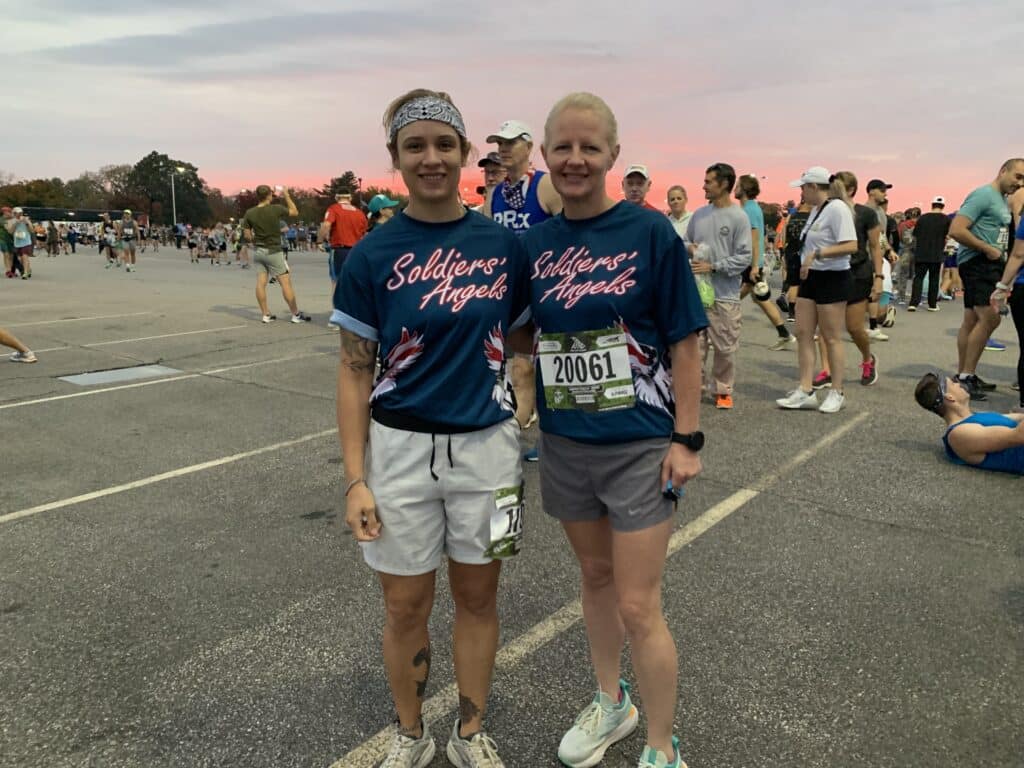 May no team member run alone
There was no shortage of race support on the course! We had two Soldiers' Angels team members on the ground running around to various checkpoints to cheer on the marathon team, take pictures, and offer race support (like pickle juice!).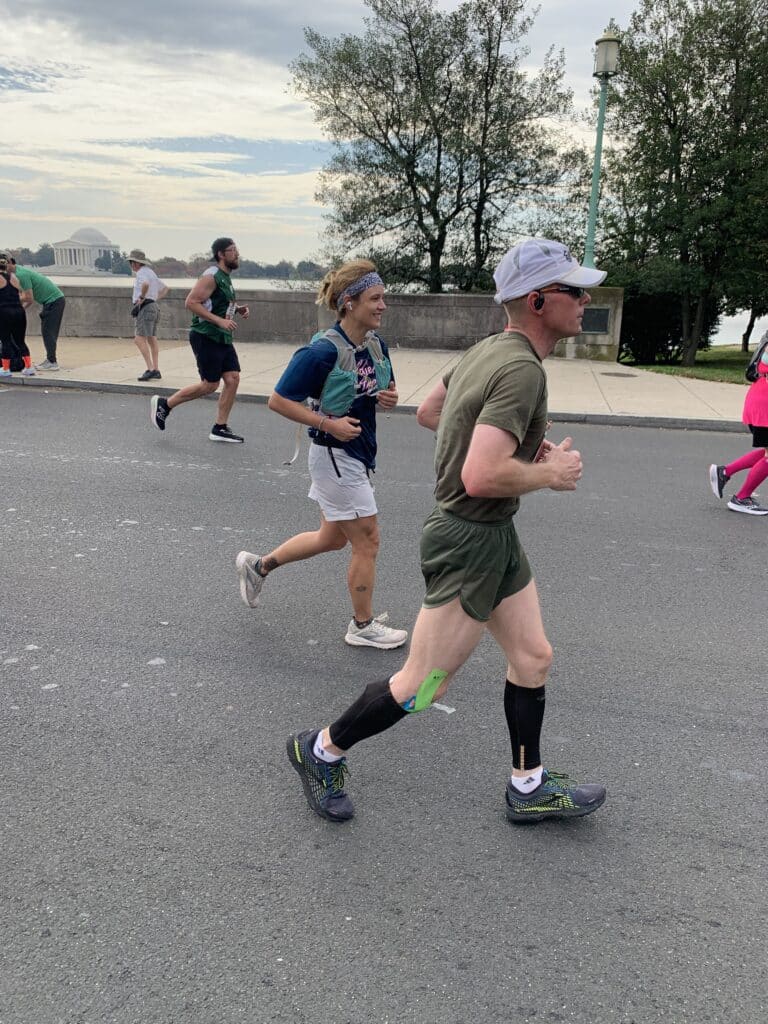 The Course
What a course! There was no shortage of monumental views between the two races. It was inspiring to be in Washington DC and run by so many monuments and memorials. Besides that, there were Marines along the course cheering us on, working the aid stations, and even placing finisher medals around our necks after crossing the finish line.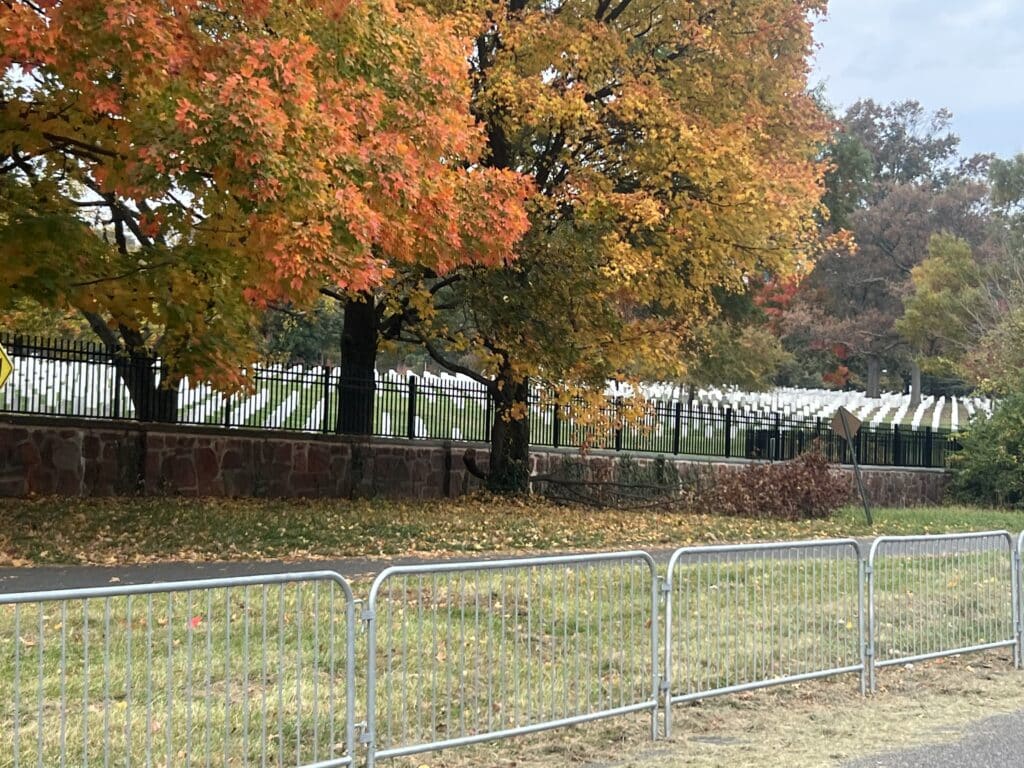 Soldiers' Angels Booth
As an official Marine Corps Marathon Charity, we got to have a booth in Runners Village. Tracy and Susie had so much fun sharing about Soldiers' Angels, cheering people on, and meeting back up with runners one by one after they made their way over from the finish line.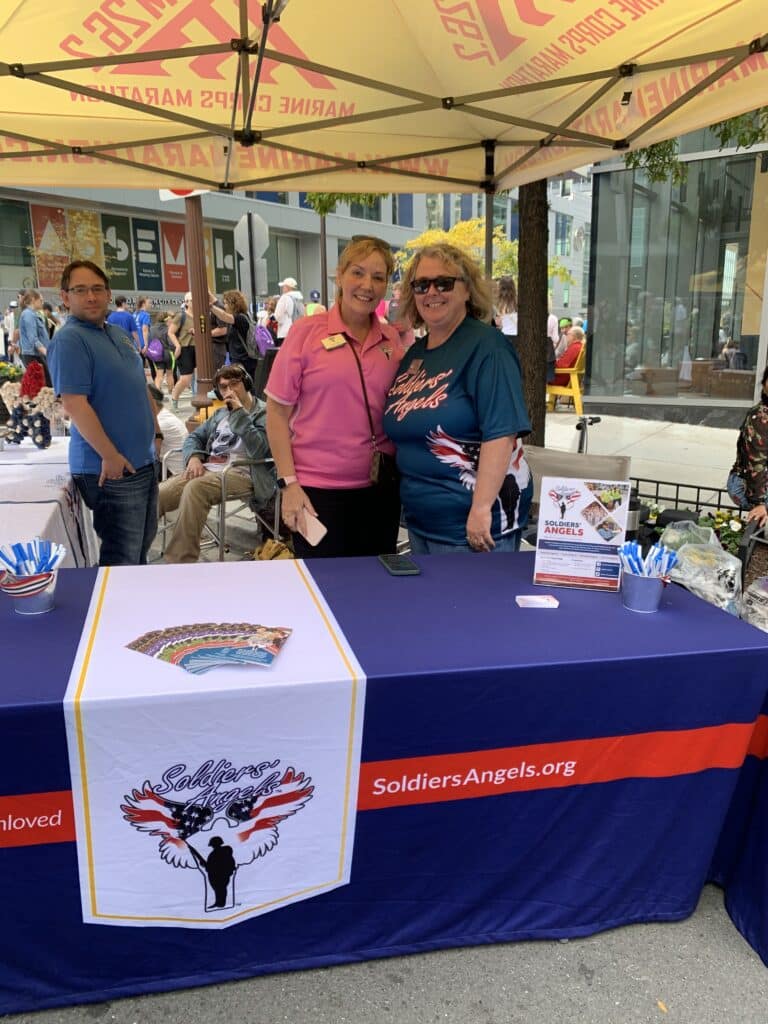 Finishers
We are so proud of all of our finishers, but especially proud of Amy and Tania, who were neck and neck the entire race, and who both crossed the finish line victoriously!
What an incredible experience! If you missed our blog posts leading up to the race, we encourage you to go back and read through the stories of our team, who fundraised AND trained, in order to complete this challenge.
---