Make 2016 A Fulfilling Year With These New Year's Resolution Ideas
January 14, 2016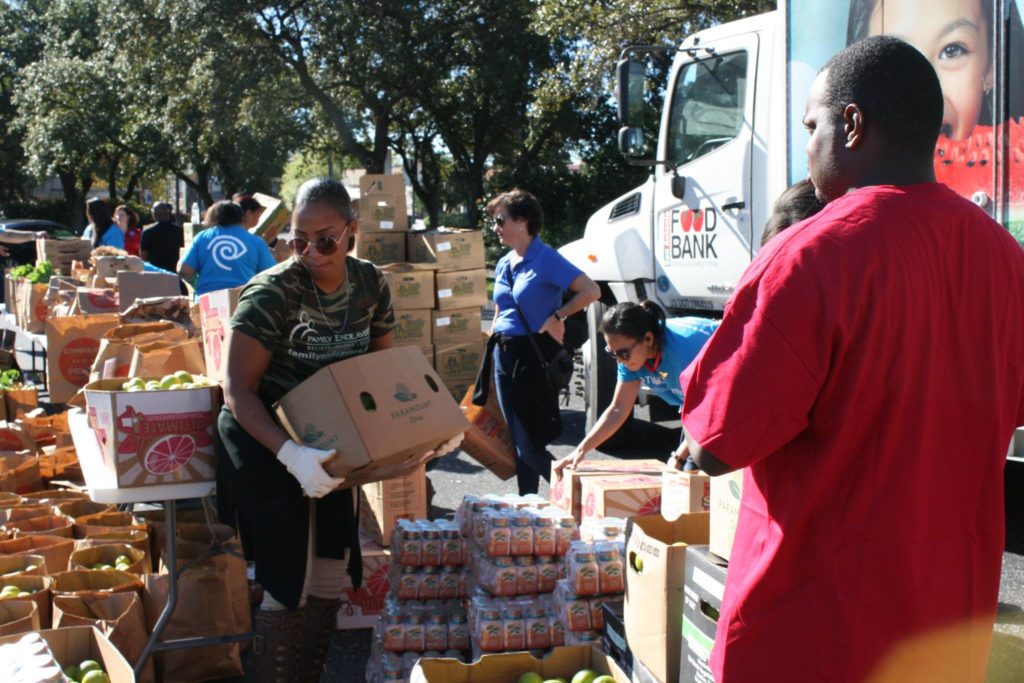 Want to have a happier, more fulfilling year? According to Happify, volunteering improves happiness, life-satisfaction, self-esteem, sense of control over life, physical health, and depression symptoms. In fact, Happify stats say that volunteers live longer than non-volunteers, and that people over 60 who volunteer for two or more organizations see a 63% lower mortality rate compared to their non-volunteering counterparts.
I think it's safe to say volunteering is healthy for you! With that in mind, here are some ways to volunteer this year, help out our military, and improve your overall well being.
Take Up Crafting
You know why crafters love what they do? Because creating something with your hands is extremely rewarding. In fact there is science to prove it! LifeHacker notes several studies in a recent article about knitting that show that it improves your overall mental health.
"Properly practiced, knitting soothes the troubled spirit, and it doesn't hurt the untroubled spirit either." – Elizabeth Zimmermann
What's even more rewarding than creating something is when you create something for someone else. And it doesn't have to be knitted! If you are a crafter or are thinking about taking up a new hobby, join our Sewing and Crafting Team and create handmade items for deployed troops, veterans, and military families. You can knit, quilt, crochet, sew, or assemble to your heart's desire! In fact, we happen to have a No Sew Blanket Drive going on that would be the perfect way to get started.
Learn more about the No Sew Blanket Drive
Commit to Writing Letters
Our deployed troops love receiving letters! We've received hundreds of thank you notes from troops who appreciate the letters they received while they were deployed. In fact, there has been a lot of research done on deployed soldiers who come home and the level of support they received while they were overseas. Soldiers who have a consistent level of support throughout their deployment have an easier time transitioning after deployment.
Not only does letter writing help our military, research has shown that the general act of writing by hand can promote quite a few physical and mental benefits; fromimproving learning abilities to fostering a more positive outlook on life.
The Letter Writing Team is a team of amazing Angels who enjoy writing to our heroes, and who know how important it is for the service members to hear their name called at mail call. Angels on this team are required to write as few as one letter a month but some write as many as 14 letters per week!
Learn more about our Letter Writing Team
Volunteer in a local VA Hospital
Soldiers' Angels is one of the few non-profits approved to work within VA Hospitals and Medical Centers. While many organizations are only focusing on Iraq and Afghanistan veterans, Soldiers' Angels supports veterans of all generations.
Soldiers' Angels staff and volunteers are able to coordinate events and activities, organize corporate partner participation, visit patients and approve volunteers to join the VA support program. We operate out of many VA Hospitals throughout the country and are always eager to get new programs started! For more info, click here.
Get Your Office Involved
Volunteering as a company also has many benefits. According to Happify, when companies organize volunteer initiatives, employees can expect to see a reduction in stress, build teamwork and time-management skills, and develop positive feeling towards their employers. Employers can expect to lower healthcare costs, see a boost in employee productivity, and build stronger colleague relationships.
We are always looking for community partners to help with hygiene kits, luncheons, and other activities. If you are interested in becoming a community partner, please email [email protected]or call(210) 629-0020. You can also read more details about the Community Partners Program and fill out an application to join here. On the last page, you will find an application form which can be filled out and emailed to [email protected].
---