Soldiers' Angels Top Moments of 2016
January 5, 2017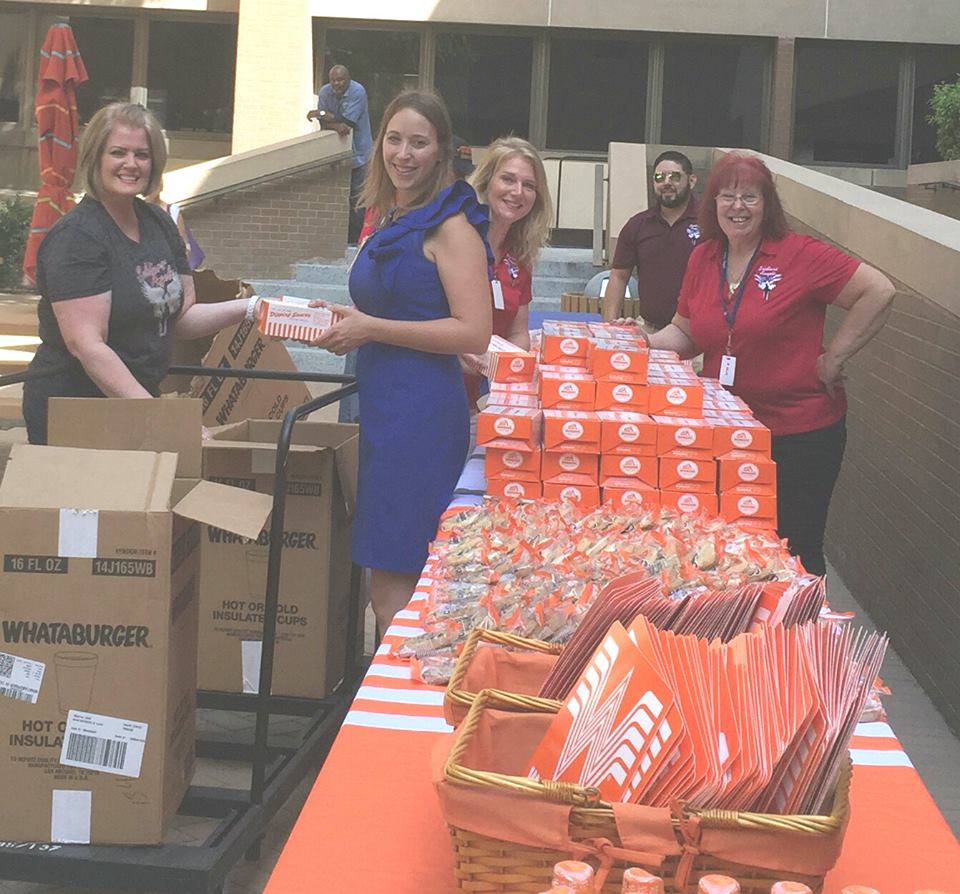 As we embark on a New Year, we'd like to reflect on all of the good things that happened in 2016. Last year was a great year for Soldiers' Angels! We asked our teams, angels and VA Hospital Representatives what their favorite moments of 2016 were and got a flood of memories sent our way! Here are some of the best ones.
Soldiers' Angels partners with Whataburger
We partnered with Whataburger to pay tribute to veterans across Central and South Texas. Whataburger generously sponsored meals to 300 veterans in honor of the 15th Anniversary of 9/11 and Veterans Day events at Texas VA Hospitals. Blankets and care packages were also provided and distributed during patient visits to veterans receiving care and treatment at the VA facilities.
Chaplain Support and Ladies of Liberty Special Project
Soldiers' Angels joined forces with a Chaplain unit in Afghanistan to host a celebration honoring deployed female service members. "Angel" volunteers from the Soldiers' Angels Chaplain Support Team and the Soldiers' Angels Ladies of Liberty Team pooled together their efforts and sent goodies, snacks, giveaway items, makeup and more to the Chaplains for their event. Soon, the original small celebration turned into a base wide party for female service members that was held during Mother's Day weekend! The event was complete with free goodies and BBQ. More on that here.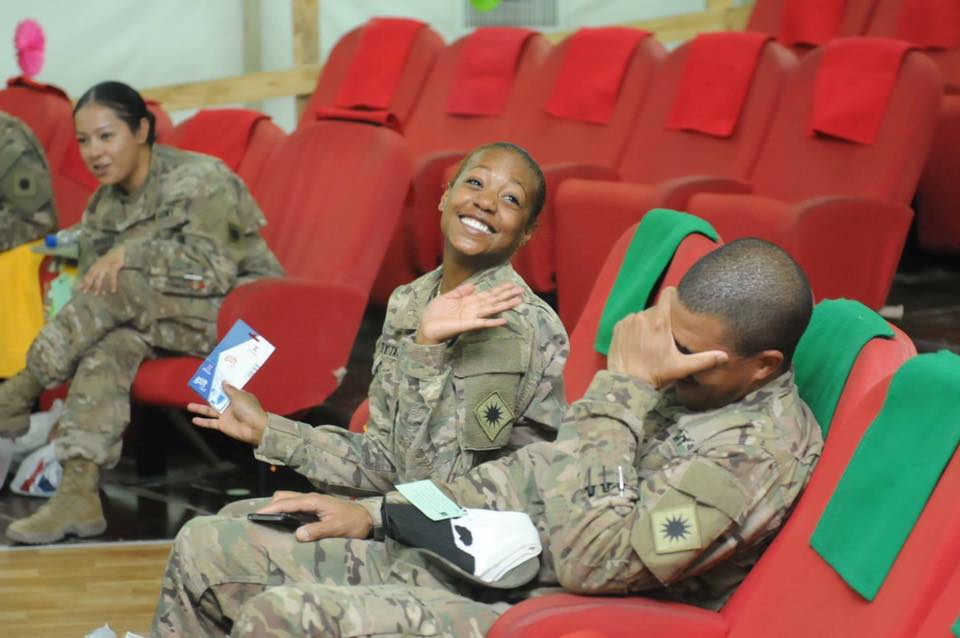 Ladies of Liberty holiday themed care packages
The Ladies of Liberty team focused its energies in November and December to send special holiday and winter themed care packages to their Sheroes. Over 75 Angels participated in this program which provided even more support for their service members.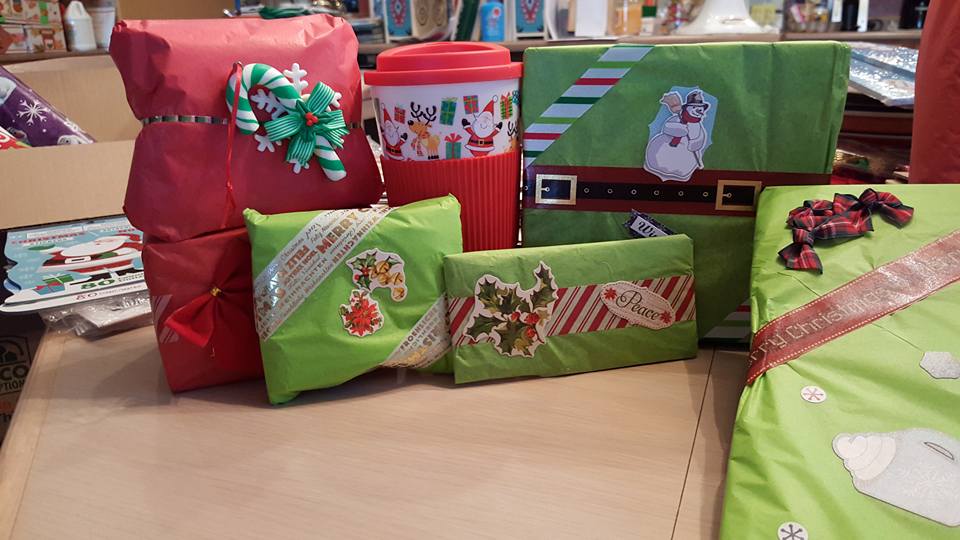 Two Mobile Food Distributions in San Antonio
In addition to celebrating the one year anniversary of the start of the Soldiers' Angels Veteran Mobile Food Distribution, we also hosted two Mobile Food Distributions in San Antonio in the months of November and December! Thanks to our partnership with the San Antonio Food Bank, we were able to double the amount of veterans and their families served during the holiday months.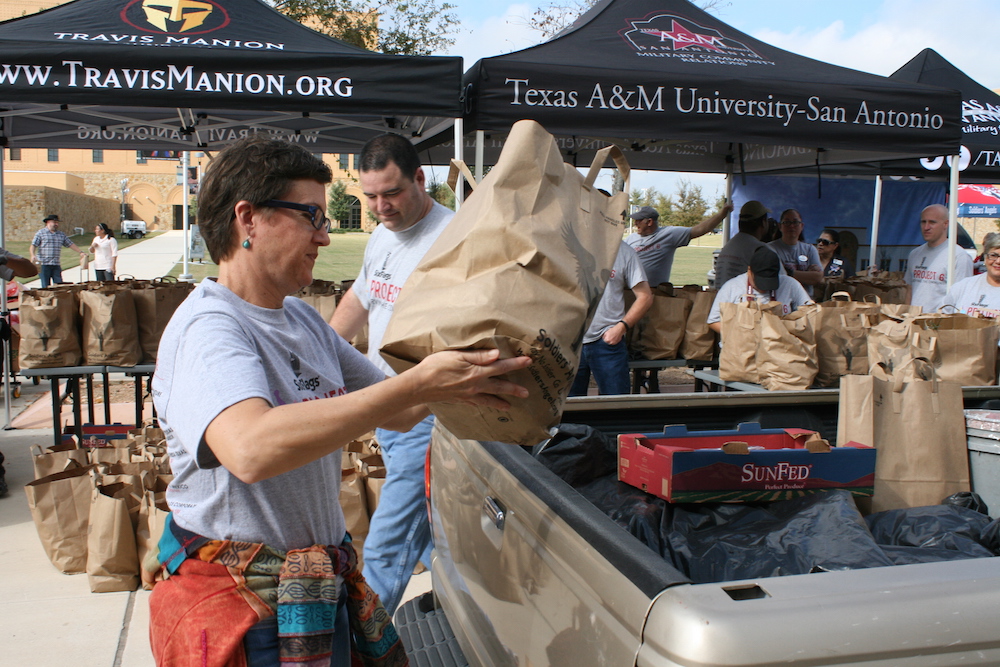 We blew our holiday stocking goal out of the water
We set a goal of collecting 4,500 holiday stockings this year through our Holiday Community Partner program and blew that goal out of the water! From individuals, to businesses, to civic groups, thousands of people answered the call to help spread holiday cheer to our service members and veterans. Shortly after we opened registration this fall, we met our initial goal of 4,500 and decided to raised the goal to 7,500. On November 2nd, we closed the 2016 registration with over 13,000 stuffed stockings committed to being donated!
Neither rain nor snow could keep us from serving veterans
Hands down one of the most memorable things that happened this year was when volunteers came out despite rain or snow to help distribute food to veterans for two separate Mobile Food Distributions. One in San Antonio and one in Detroit.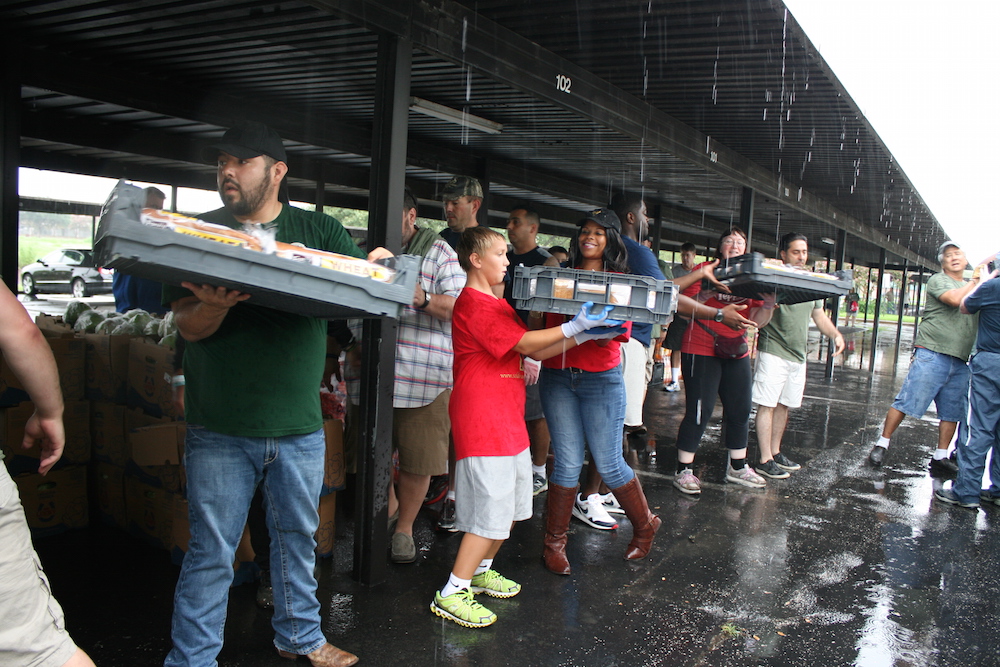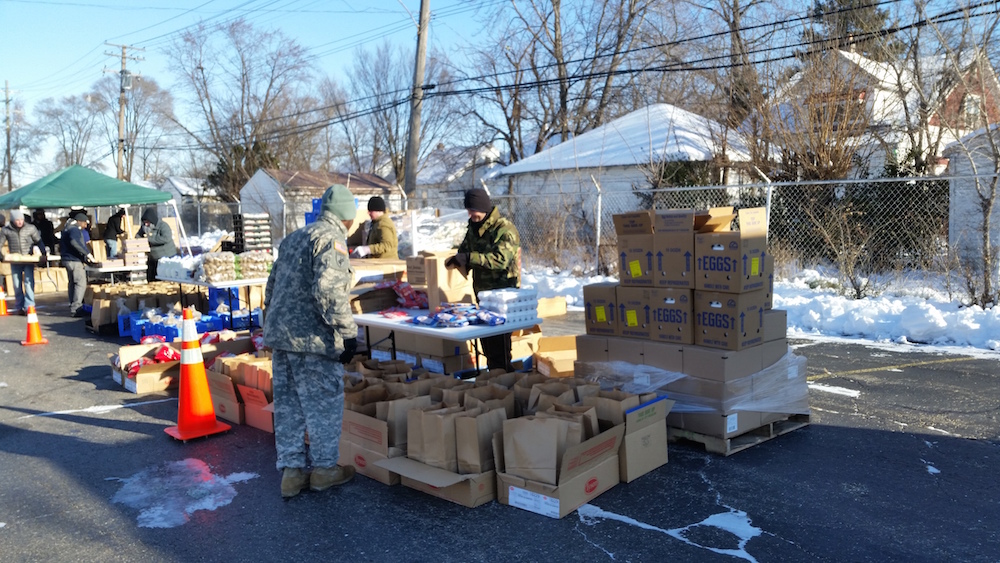 Adopt-A-Family support grew this holiday season
This year, thanks to many families, businesses, civic groups and individuals, the Adopt-A-Family program was able to serve 1,056 deployed service members, wounded heroes, veterans and their families over the holidays. We put smiles on the faces of 2,894 children this year!
Honoring Veterans on Christmas Eve
On Christmas Eve, Angels in Portland, Oregon delivered stuffed holiday stockings to veterans spending the holiday in the hospital.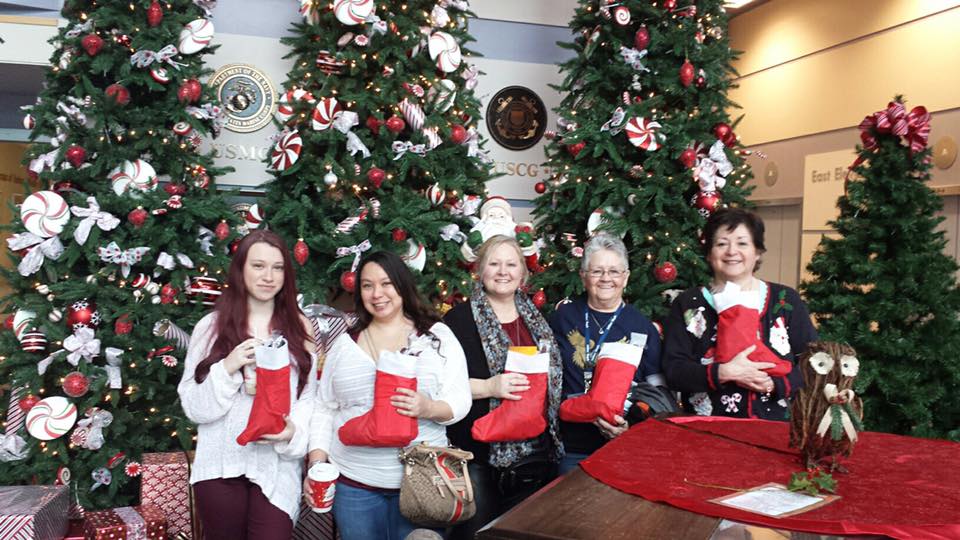 2016 was a fantastic year! Thanks to all of the support we received this year through our angels, sponsors, partners and donors, we were able to serve so many military service members, veterans, and their families. We can't wait to see what 2017 has in store!
---