2016/17 NAC Female Volunteer of the Year
February 13, 2018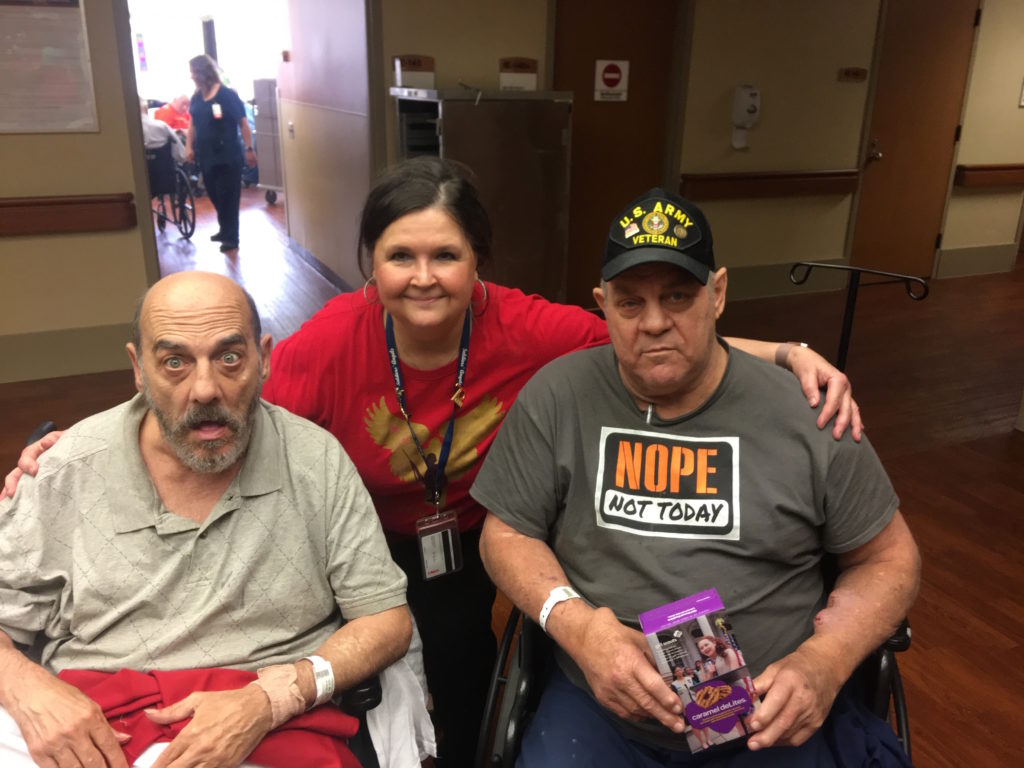 We're so excited to announce that Angel Susan Cookus has been named the 2016/2017 NAC Female Volunteer of the Year by The National Advisory Committee for VA's Voluntary Services!
Susan volunteers at the Little Rock and North Little Rock VA Campus' for the Central Arkansas Hospital System in Little Rock, Arkansas. Over the past year, she has volunteered 570+ hours and helped distribute the $720,000+ in donations that we've sent to that particular VA.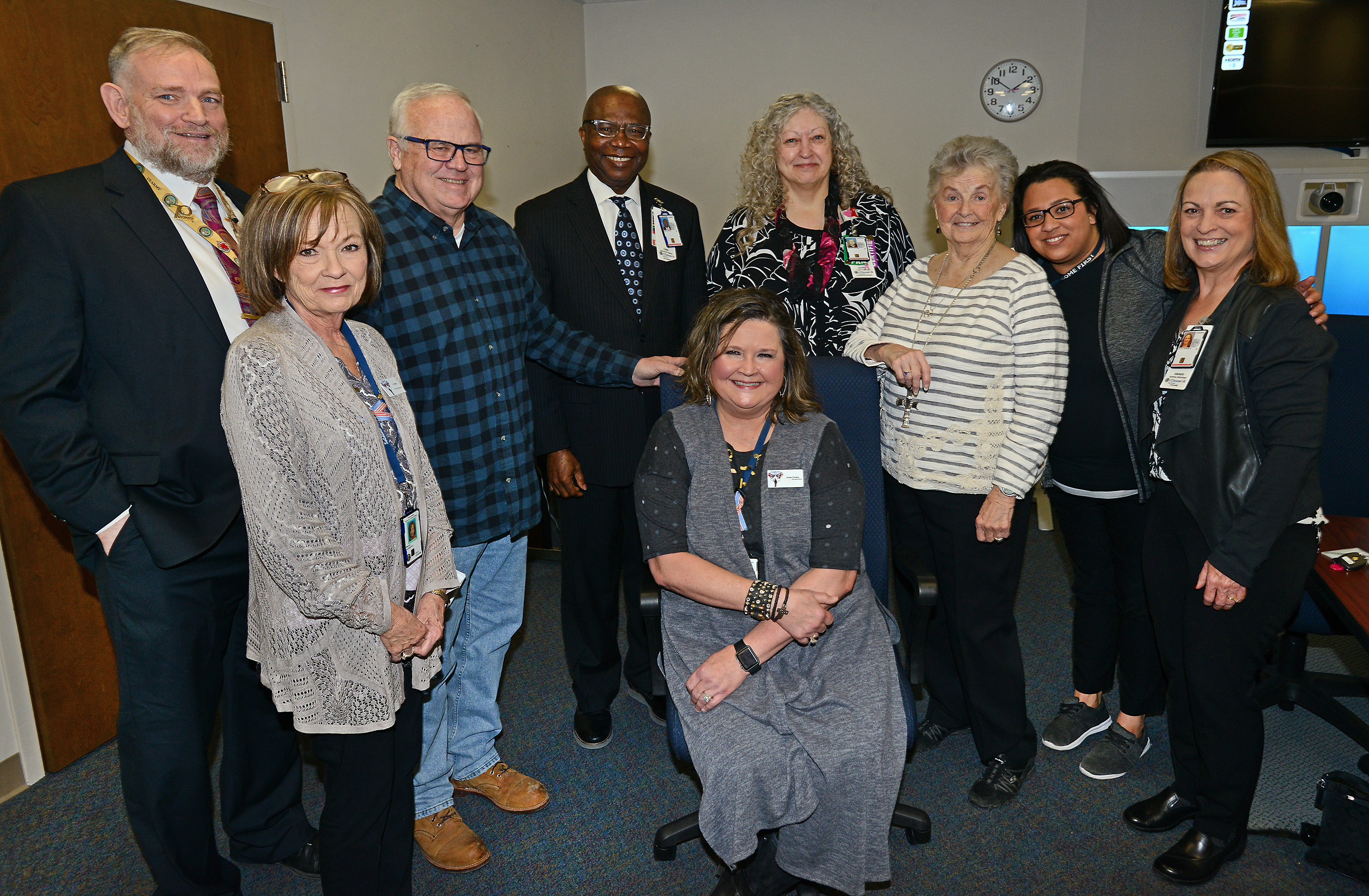 She spends her time visiting the bedsides of patients who could use an ear or some cheering up, and she is integral in getting the donations we've collected from our many programs sorted and distributed.
According to Central Arkansas Voluntary Services chief Michael Dobbs, "Her dependability is off the charts."
"We are extremely proud of Susan and look forward to her representing the Central Arkansas Veterans Health Care System at the annual NAC conference in Tampa where she will receive the award." – Michael Dobbs
Meet Susan
So who is this amazing and dedicated woman? We'll let her tell you.
Tell us a little more about you
I grew up in Little Rock. Worked at Arkansas Children's Hospital for 28 years as a Registered EEG Technologist. I also worked at War Memorial Football Stadium for over 40 years, part-time, in the office and in ticket sales. I am the mother of 2 and grandmother of one grandson with another grandson on the way.
How did you get involved with Soldiers' Angels?
I had to stop working at my job because of a condition in both of my hands, RSD. It is a very painful condition and sitting around doing nothing was not something I could do. Our military has always been very special to me. I have many uncles and cousins who have served and are serving. My cousin was deployed in Iraq in the early 2000's and I emailed him almost every day. I worried constantly about him, and his son. We became very close. He, along with my other veteran relatives, inspired me to work with veterans.
I did a search on the internet and Soldiers' Angels jumped out at me. Vicki Sarracino (Soldiers' Angels Sr. Director of Field Operations) called me and I was so impressed with her and the organization, I signed on. I told her with my condition, I didn't know how active I could be, but on good days I would do as much as I could. After being a deputy for a while, I told her to go ahead and move me to VA Representative which is what I am today. I have a great deputy who helps me – along with my family – who supports and helps me on bad days.
What does your role as VA Representative entail?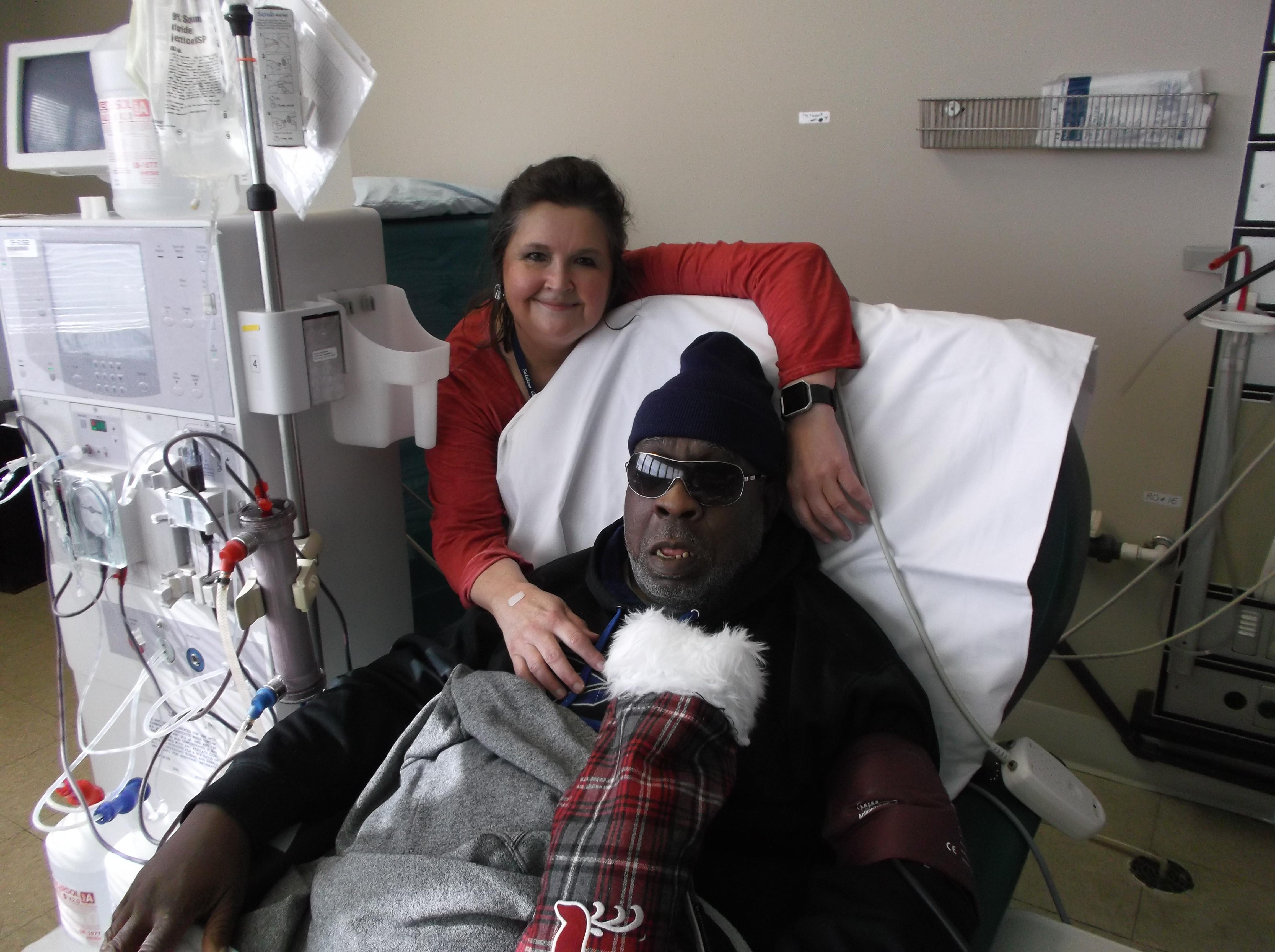 As a representative of Soldiers' Angels, I visit patients in the Little Rock and North Little Rock VA. We take donated gifts with us when we visit the veterans to thank them for their service and make sure they know just how much they are appreciated. I also reach out to restaurants and businesses in the community to get donations that help make our heroes feel special. This includes speaking engagements.
I started a monthly dinner on the PTSD unit. There are two local restaurants who donate on a regular basis and others who make one-time donations. When I am told of a special need or request from a certain unit, I go out and do my best to get that donation.
I also sit in on several committee meetings. Homeless veterans are especially concerning for me. I am also involved with the Veterans' History Project. Through my visits, I am able to speak to veterans who are interested in participating in this exciting adventure.
There is a lot of paperwork! I didn't know just how much, but thanks to Vicki and Cathy, I get through it. Liz, my deputy, recently took over the recruitment of volunteers. She has helped me a lot. When we are visiting and my hands don't want to work, she is my right and left hand! The VA has so many ceremonies recognizing our veterans and I try my best to help out with those events when I can. When there have been needs in other departments in the VA, my volunteers and I have helped when we can.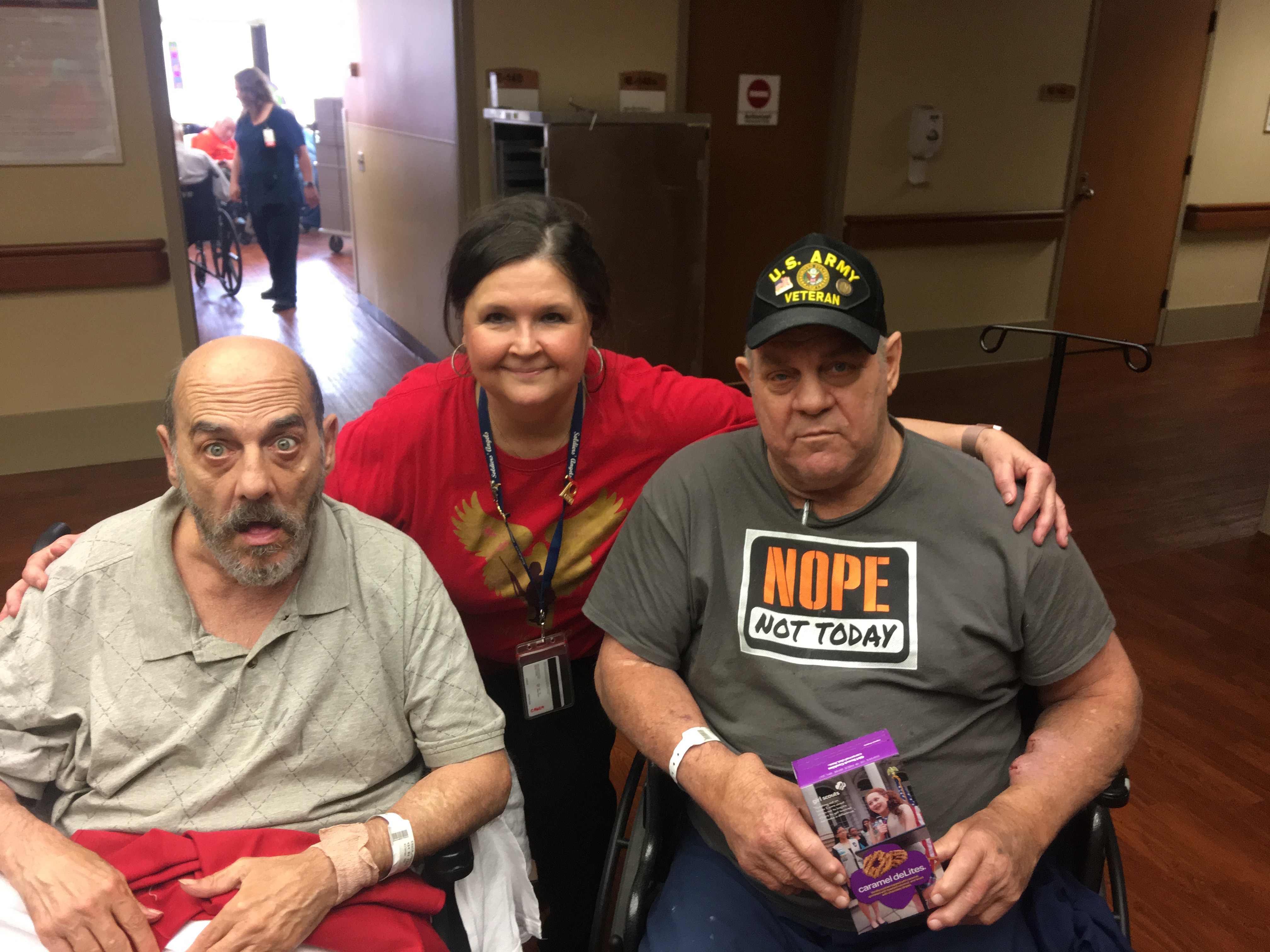 What does this award mean to you?
When Vicki told me I was nominated, I was shocked. I could not believe she thought enough of me to nominate me for such an impressive award. Then when I received the phone call, I cried. Vicki said she was crying, too! I NEVER volunteered to be recognized in any way. I volunteered because I wanted to do something for the men and women who sacrificed so much for me. Little did I know how much I would receive from them in return. Their hugs, their tears, their smiles and their stories have made a huge impact on my life. It has truly changed me. When they tell me how they aren't told very often that they are appreciated, it breaks my heart. I want them to know! I have learned that their sacrifices continue their entire life, it doesn't end after they have served. I want them recognized by everyone!
"Susan is making a tremendous impact on Veterans' lives and we appreciate her and the volunteers across the VA. No one can determine a volunteer's impact simply by the number of hours contributed, but by the results of her efforts on thousands of Veterans' lives." – Amy Palmer, Soldiers' Angels President and CEO.
---