How to Start Your Own Business As a veteran
November 14, 2022
The following is a guest blog written by Jenny Wise, who writes the blog, Special Home Educator.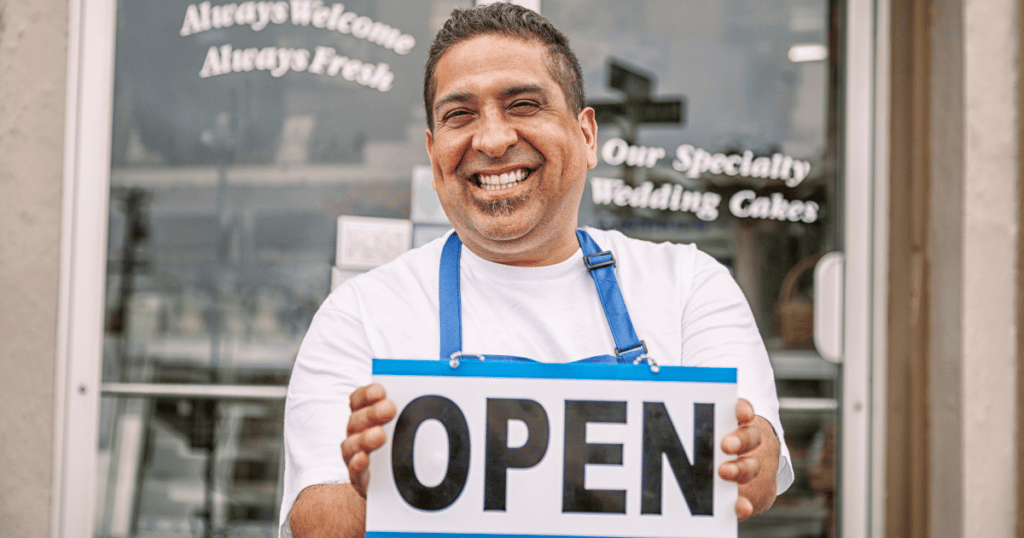 Your service to your country gives you many skills and talents needed to start your own business as a veteran. In fact, the U.S. Census Bureau reports veterans own over 331,000 businesses in America. So how do you take the desire to be your own boss to the next level? Many resources are available to you as a veteran to help you every step of the way. Here are a few tips to get you started on launching a business of your own.
Identify Your Strengths
To develop a great business idea, first list out all the skills you gained during your military service. Then, write down any personal talents you have, such as fixing things around your house or bringing organization to a cluttered garage or kitchen. Finally, ask a few friends about the areas they think you excel at doing.
Find Your Opportunity

The most successful businesses solve a problem that customers experience regularly. Take a look at your strengths list and look for an opportunity to use your skills to meet a need that people would be willing to pay you to do. Research the market to see how many companies already provide that product or service and note their price points and what they offer consumers. Then, brainstorm how your company will stand out from the others through a better price or service than what is available now.
Create a Business Plan
Your next step to start your own business is to write out a business plan with all the details about your new company and the actions you plan to take to start it and maintain it for the next five years. For help in doing this, check out the practical training offered at the U.S. Small Business Administration's Veterans Business Outreach Center. At the center, you can secure a mentor to help you review your plan every month to make sure you are meeting your goals.
Register as a Veteran-Owned Business
There are many benefits to registering as a veteran-owned business. One of the biggest benefits is the ability to access government contracts. The government sets aside a certain amount of money each year to spend on businesses started and owned by veterans. Registering as a veteran-owned business makes you eligible to compete for those contracts. In addition, many state and local governments give preference to veteran-owned businesses when awarding contracts.
Registering as a veteran-owned business can also help you to access special financing programs and other resources designed to help veterans succeed in business. And because veteran-owned businesses are often viewed as being more trustworthy and reliable, registration can also help you to attract customers and build your brand.
Secure Funding
If you find you need outside funding to finance your new business, check out the grants available to you as a veteran first. You also qualify for veteran small business loans from the U.S. government or private financial institutions that offer better terms and lower rates and fees than a traditional loan available to civilians. Before you start the application process, it's important to give your credit report a thorough review. You don't want any surprises to delay your ability to access funding.
Assign the Tasks
Before launching your business, decide how to complete all the administrative tasks necessary to run your company, such as accounting, customer service, office management, and sales. You don't necessarily need to hire an employee for these roles. Instead, you can outsource tasks to a third party or find a service provider online to manage them for you.
One of the most essential tasks is getting your accounting set-up so that bookkeeping and invoicing are easily tracked and reported. Hiring a qualified bookkeeper is usually the best bet if you are not familiar with accounting.
Following these tips will enable you to use the veteran resources available to you to launch your own business. Start by identifying what you have to offer, create a business plan, register as a veteran-owned business, plan how to apply for funding, and don't overlook outsourcing what you can. Before too long, your business will be up and running. We love to partner with veteran owned businesses! Once your business is established, check out some of our employee engagement opportunities.
---