Honoring Dedicated VA Volunteer, Debby Vandenberg
January 22, 2021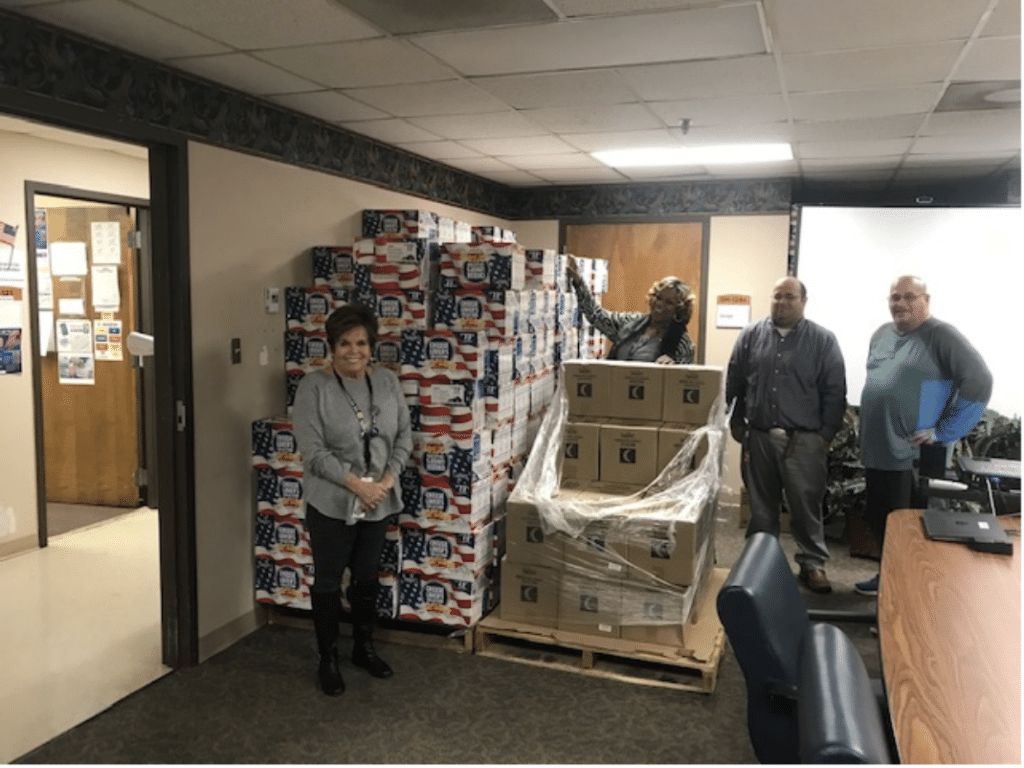 It is with great sadness that we share the passing of VA Hospital Representative Debby Vandenberg. She served as a VA Volunteer with Soldiers' Angels from May of 2019 to December of 2020, but her passion for giving back to veterans through volunteerism goes farther than that. She and her husband have been supporting Veterans in Little Rock, Arkansas for over 19 years! Each year for Veterans Day they put together a car show with around 150 classic cars, a barbecue, and numerous VA outreach vendors from the Veterans Benefits Administration, Vet Center and Central Arkansas Veterans Healthcare System.
This year, due to COVID, the car show was turned into a car parade for our Home of the Brave Campaign with 65 cars participating and donations to honor the veterans. The parade was broadcast over the VA's internal channel for veteran patients to watch, and the car parade was attended by 94 Veterans at the 8 State Home Cottages who watched from their porches with Home of the Brave t-shirts and hats on.
Unfortunately, Debby was ill and could not attend. She passed away in December.
"Debby was the Soldiers' Angels VA Representative from May of 2019 until December 2020 when she passed away. When she knew that Soldiers' Angels was in need of a VA Representative she did not hesitate to take the lead position of the team. Debby would step in and do anything she could when asked to serve veterans. Unfortunately, due to COVID, she was unable to spend the last 9 months of her life serving the veterans she loved. Her husband passed away months prior to her in 2020."

– Michael Dobbs, Chief at the Little Rock VA Healthcare System.
Dads 'Ole Car Ain't What It Used To Be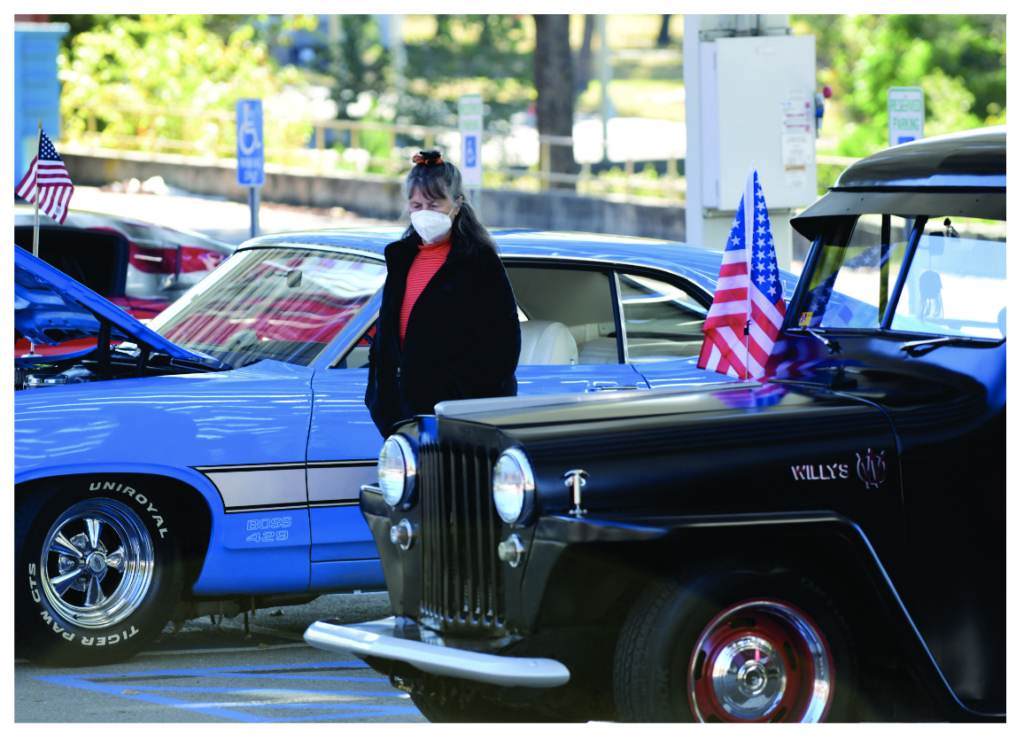 Debby was a military brat, her father was in the US Army. Her Husband Robert was a Vietnam Veteran and they both supported Veterans events by volunteering at Central Arkansas Veterans Healthcare System and their communities. More than 20 Years ago they started the Annual "Dads 'Ole Car Ain't What it Used to Be" Car Show in recognition of Veterans. The concept was to support Veterans in the hospital that were not able to get out and enjoy the community. The car show was noncompetitive, and Veterans chose the winning cars.
Debby and Robert were active members of the Central Arkansas Muscle Car (CAMS) Car Club in North Little Rock where they displayed a love for Muscle Cars. In November 2000 Debby and her Husband started the 1st Car Show with 40 Cars at North Little Rock VA parking lot. Veterans were treated to snacks and drinks. Veterans would come out of their rooms to the parking area and enjoy the Cars and have their pictures taken with their favorite car. Those pictures were printed and framed by Voluntary Services and provided to Veterans.
Over the past 20 years the Car Show has grown with nearly 150 Cars participating in 2018. In 2015, thanks to Soldiers' Angels, Home of the Brave Campaign, Pontiac Car Club and Central Arkansas Corvette Club, they started serving hamburgers and hot dogs, and offered entertainment from a DJ.
Each year, hundreds of Veterans and car enthusiasts came out on the 1st Sunday in November to enjoy classic cars. In November 2020 the decision to change the car show to a car parade was implemented due to the Coronavirus Pandemic.
About Debby (taken from her obituary)
Debby was born on April 11, 1951, in Ft. Hood, Texas, the daughter of the late Clarice and Donald Boyce Matthews. She had two loving sisters.
She was raised in Jacksonville, Arkansas and eventually settled to raise her family in nearby Sherwood. Debby was a hard worker, who spent most of her professional career working in a public facing role in the Little Rock Office of the Internal Revenue Service. After retirement, she spent time traveling, volunteering for several organizations, spending time with kids and grandkids, and loyally caring for her husband throughout his long-term illness.
Debby had a funny and outgoing personality and was very loyal and loving to family and friends, of which there were many. She and her husband Bob travelled the country with their car club friends for many years to showcase their classic 1957 Ford Custom Hot Rod. During this time, she was part of a team (as a VA Volunteer) that created an annual car show dedicated to veterans that is still being held every year at the North Little Rock Veteran's Hospital.
She was a very devoted wife, mother, grandmother, sister, aunt, and friend. All of Debby's family and friends knew they could call her at any time to get the right words, advice, laugh, or hugs when needed. She was a caregiver in every respect, and to everyone. When her husband developed health issues later in life, she carried the burden for his care and did so without hesitation. She was an active volunteer for various veterans organizations, and recently became the Little Rock representative for the national organization known as Soldiers' Angels, with the stated mission to provide aid, comfort, and resources to the military, veterans, and their families.
---