Grounding Techniques for Coping with PTSD
July 19, 2022
The following post on grounding techniques was written by Nora Encalada, Soldiers' Angels Family Support Team Leader. Nora is a licensed social worker.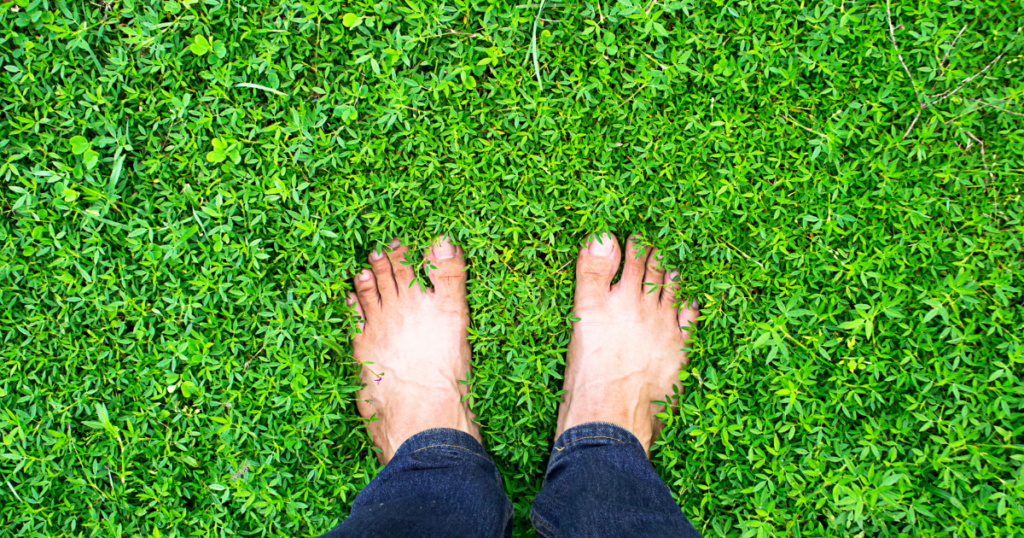 PTSD, which stands for Post-Traumatic Stress Disorder, can disrupt the way you think and your ability to cope with everyday life. Grounding is a term used to describe several methods or techniques that are designed to practice mindfulness. Grounding techniques are intended to slow and stop destructive or dissociative thoughts by activating the cognitive and logical areas of your brain.
Here are some Grounding Techniques that will engage your mind when you are feeling overwhelmed by daily challenges.
Pick a color, such as Red, and take a look around the room. Count every red item you can find and when you are finished, pick another color. As you switch from one color to the next, notice how you feel.
Pick up an object nearby and hold it in your hands. Is it hard or soft? Is it heavy? Warm or Cool? Think about the texture, and bring the item to your cheek.
Working backward from 5, use your senses to list things around you. Start with 5 things you can hear, 4 things you can see, 3 things within reach you can touch, two things you can smell, and one thing you can taste. Repeat as many times as you need.
Create an Anchoring Phrase and recite it as necessary. "My name is X, I am X years old and I was born in X on X/X/XXXX. My favorite color is X and I love X. It is X in the morning and there are X other people in the room."
OR
Check out the link below to view some great techniques to help us engage our minds when we are feeling overwhelmed by daily challenges.
Grounding Techniques: 30 Techniques for Anxiety, PTSD, and More (healthline.com)
Sometimes, we need a little more help to sort out the chaotic thoughts in our minds and that's okay. Connecting to a therapist or counselor can help you find a more personalized way to cope with your emotions. MDLive is available to all our Women of Valor at no cost. Their telehealth services are a great way to learn more about therapy and help you find the best fit for your mental health journey.
---