Giving With All Her Heart
February 15, 2019
We love hearing the stories of our angels and what led them to want to support our troops and veterans through Soldiers' Angels. It's Heart Month AND Valentine's Day, which makes it the perfect time to tell you all about an angel who has the biggest heart and who has been giving with all her heart.
Meet Sherryn
Sherryn is a single mother from Denver, Colorado who is also a 5x survivor of Spontaneous Coronary Artery Dissection (SCAD). Sherryn's battle with heart problems is actually what led her to Soldiers' Angels.
"I'm a single mom of two boys, so the nights alone are long and scary, since my medical team and I have made the decision to 'ride out' my symptoms and let my body heal itself unless medical intervention is absolutely necessary. At the suggestion of my therapist, I started looking into letter writing opportunities to fill those hours when it's too late at night to call a friend, but I could really use someone to 'talk' to."
Sherryn started writing letters through a local organization in Colorado, but when her service member came back from deployment, she found herself on a waiting list for another service member.
"I really missed having a soldier to write to (it was sooo helpful, you don't even know). I found Soldiers' Angels and after realizing that the need is greater (there was actually a WAITING LIST of service members, not the other way around) and there were a number of other teams to help out on if I feel that I'm overwhelming my adopted SM's with mail, I decided to switch over the Soldiers' Angels."
Sherryn is on the Deployed Adoptions and Chaplain Support teams and has been since July of last year.
"Through Soldiers' Angels, I adopted a female service member. She emailed when she could, and I just adore that girl! She mentioned that she'd like to meet if it was a possibility, and I responded that I would be happy to, but I haven't heard from her since she returned. Except that I received a package (no letter or anything) with a flag and a certificate stating that the flag was flown on Veterans Day over the Persian Gulf. I volunteer with a few veterans organizations locally and am on the board of Mattersville (addressing homelessness in vets with PTSD who are at risk for suicide), so I just about fainted when I saw the date."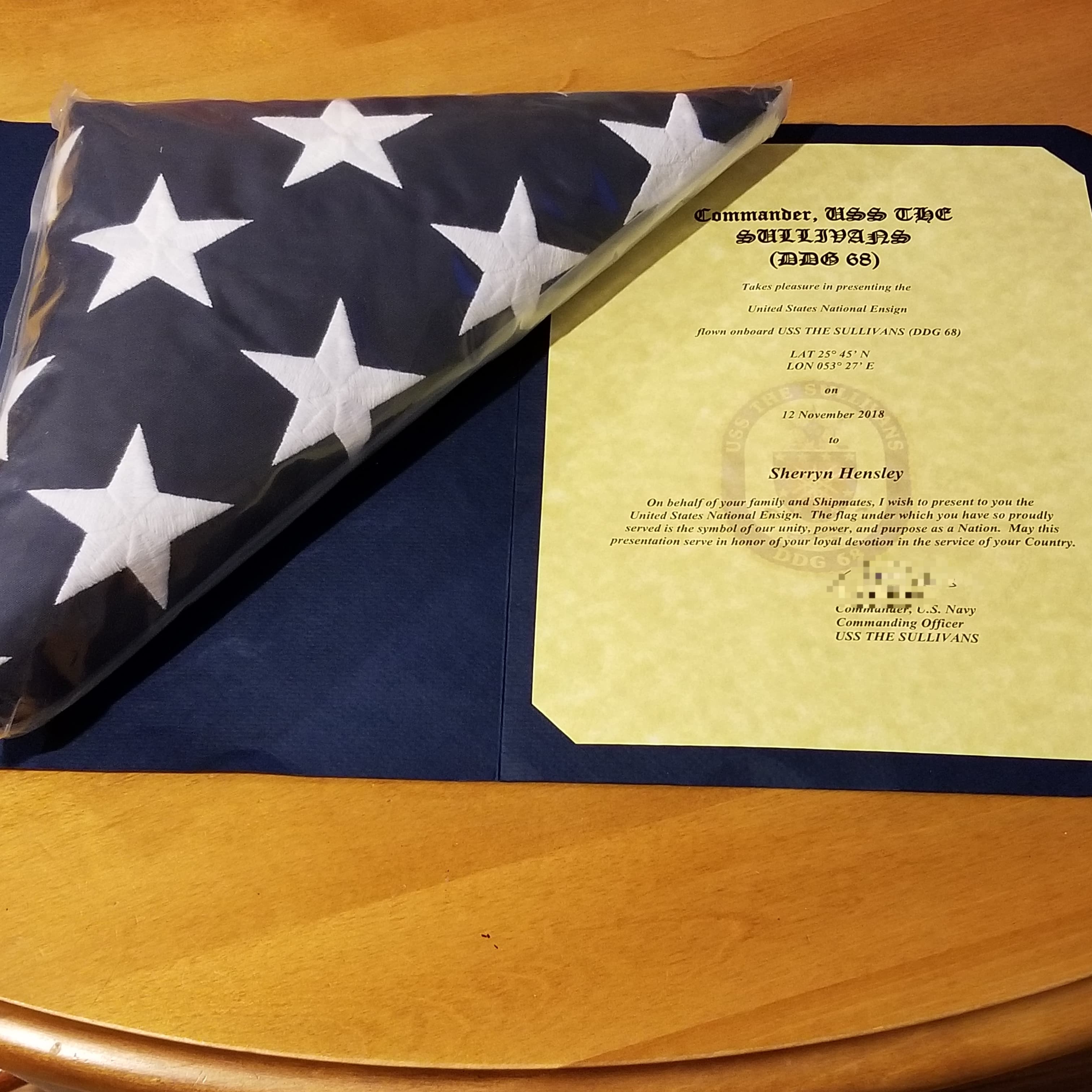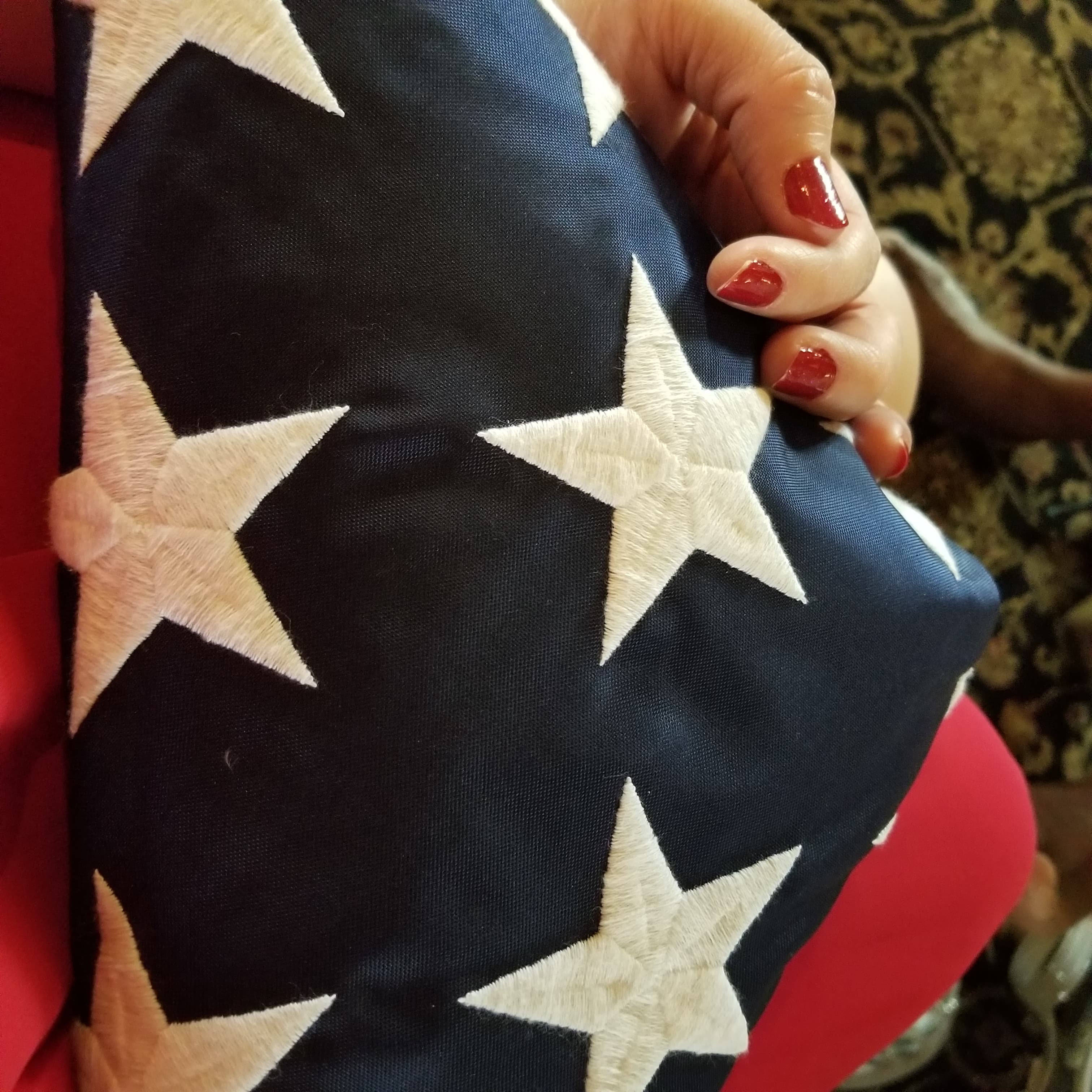 Aside from giving back to service members and veterans, Sherryn also volunteers with the Denver chapter of the American Heart Association to spread awareness about SCAD (we told you she has a big heart!). She was selected to be a model in the Denver AHA Macy's "Go-Red" fashion show this month and brought her flag with her.
"The AHA organizers asked me to carry the flag down the runway using service member adoption as part of my story (since it was a useful strategy to overcome fear and manage stress). I consulted some of my veteran friends and they gave me direction on how the flag should be carried."
Here she is with Alan Jacobsen, a veteran in attendance who was there to support his granddaughter who has a congenital heart defect. Alan has heart disease from agent orange.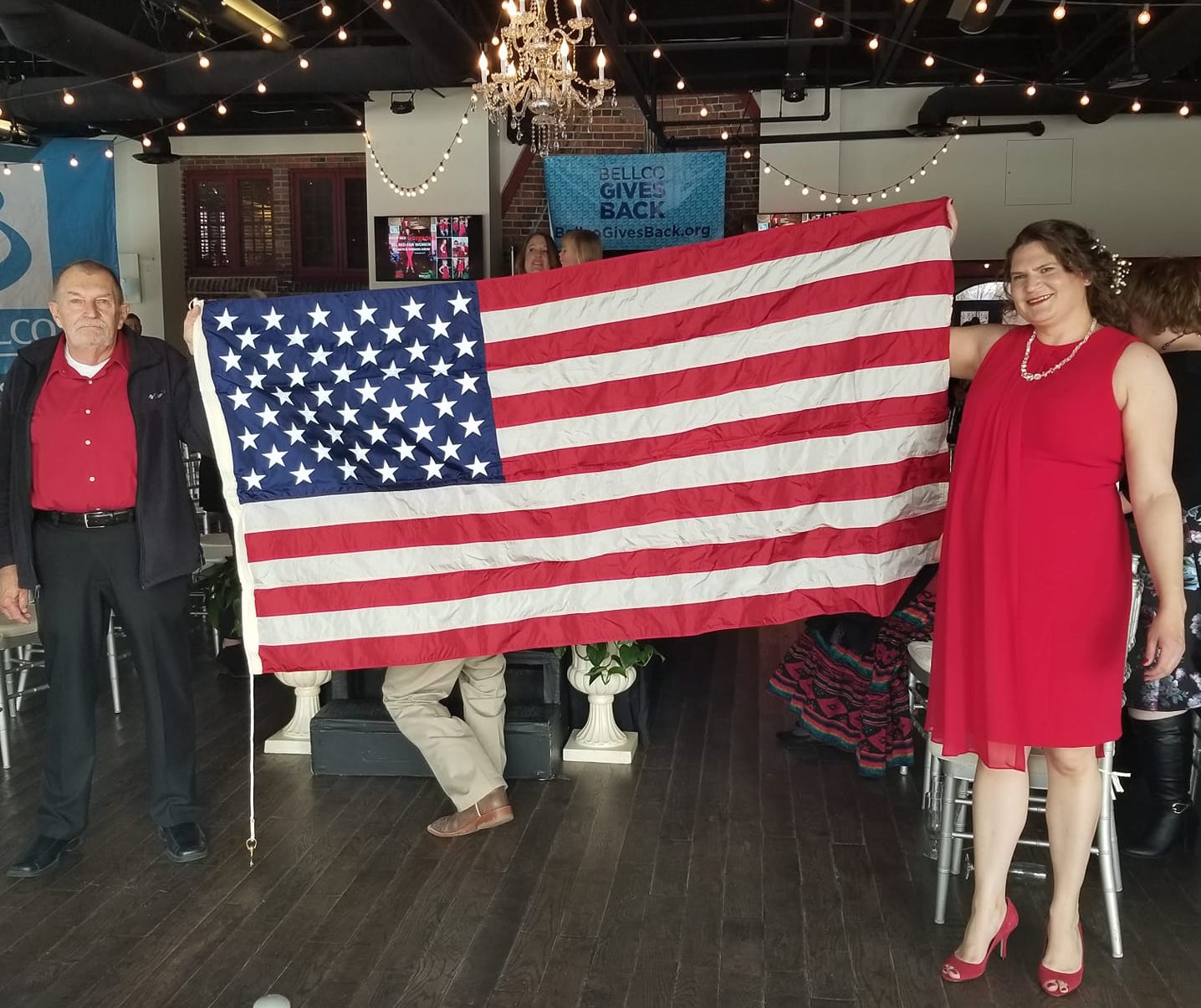 "I attribute service member adoption to being a game changer for me. Writing letters not only helps fill the loneliest part of my day but also forces me to re-process my day in a positive way. I have migraines and chest pain and just plain 'bad days'. Writing letters is a way that I can still feel 1) useful and 2) connected without having to cancel a volunteer opportunity because of a poor health day."
One of the biggest reasons we have so many virtual teams is because we had volunteers who wanted to give back but couldn't do so in person. Our virtual teams allow angels like Sherryn to give back and stay connected with others – something that is both helpful for the recipient and therapeutic for the angel. Sherryn not only supports our service members and Chaplains, but is engaged and connected to other angels through our team Facebook Groups. Learn more about our teams and how to join on our website here.
One last note from Sherryn
Sherryn's multiple heart issues stem from a heart attack caused by SCAD (Spontaneous Coronary Artery Dissection). SCAD is the #1 cause of heart attacks in women under 50. It can affect athletes, pregnant women, and young women who are considered to be healthy. It often goes undiagnosed because there are no traditional risk factors and it is not associated with family history. SCAD often leads to death due to a lack of awareness in both the general and medical community. Learn more about it here.
Keep your heart healthy!
As we mentioned, February is Heart Month… so we wanted to be sure to mention a few tips on making sure you keep your heart healthy. After all, you need to take care of yourself in order to share your heart with others!
Here are some tips from the U.S. Department of Health and Human Services on how you can help to keep your heart healthy:
Eat healthy
Get active
Stay at a healthy weight
Quit smoking and stay away from secondhand smoke
Control your cholesterol and blood pressure
Drink alcohol only in moderation
Manage stress
Sherryn is nailing that last tip "Manage stress" by writing to service members and veterans through Soldiers' Angels! What can you work on to help keep your heart healthy?
---