Young at Heart: Josephine DeVito
February 11, 2016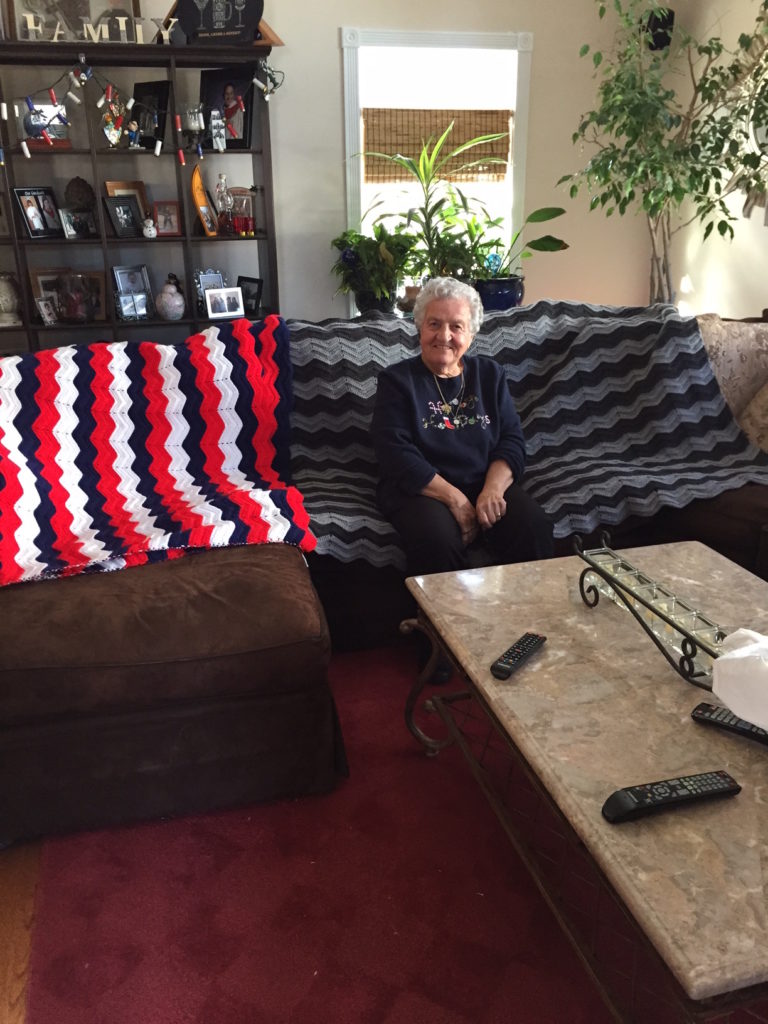 "The heart that loves is always young." – Greek Proverb
We love telling stories about our amazing angels! Since we are heading into Valentine's Day weekend (and since February is Heart Month), we thought we'd share a story about one of our "young at heart" angels who has been making a difference as a member of our Sewing and Crafting Team for 2.5 years now.
Josephine DeVito has been crafting for over 50 years. She crochets blankets and afghans of various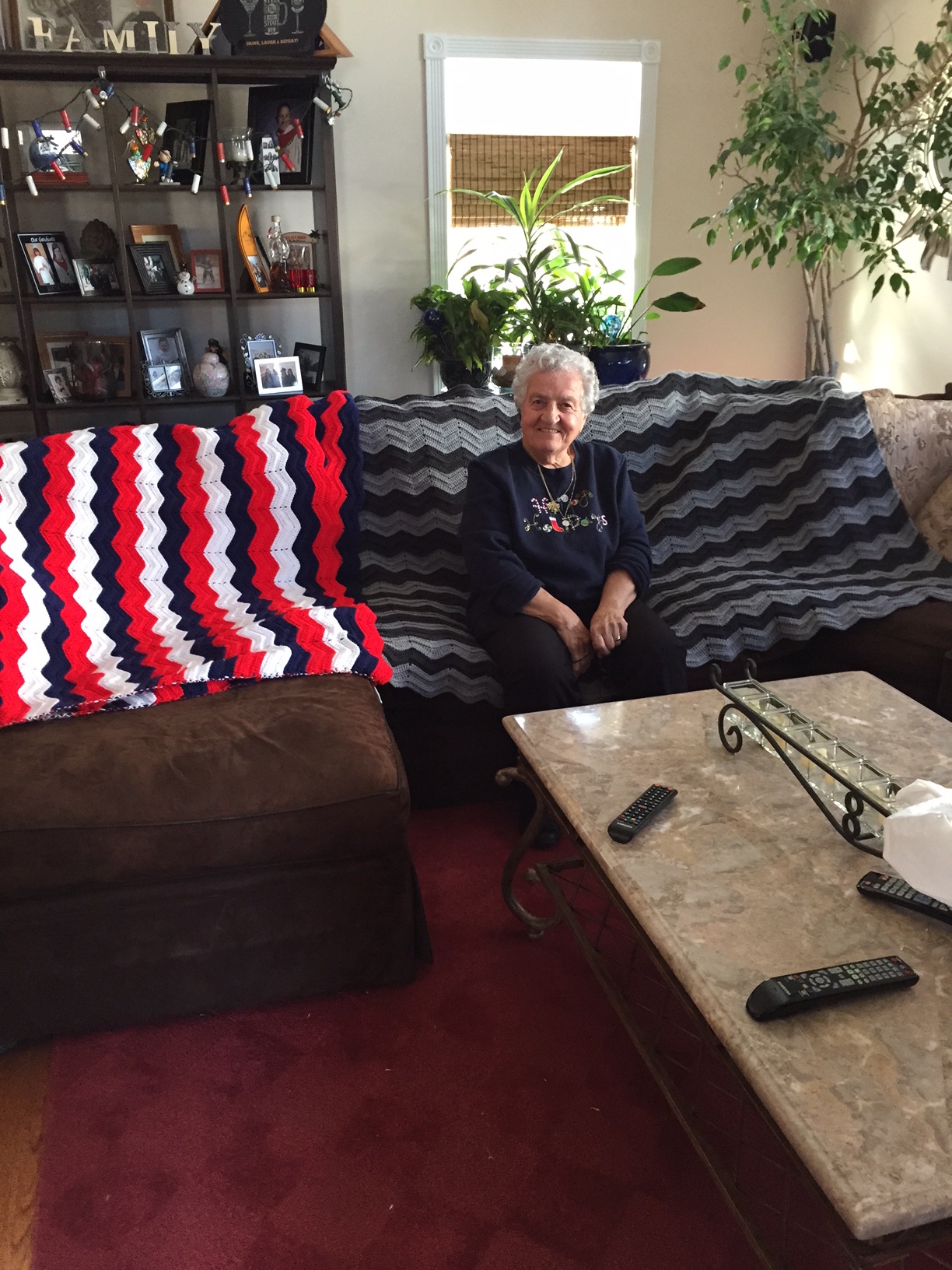 colors, doilies and even wall hangings of religious figures, flowers, and animals. She also makes ponchos and slippers for her granddaughters.
Josephine is originally from Italy and moved to the US when she was in her twenties to live the American Dream because life on a farm in Italy was very arduous. She learned to crochet from her mother in Italy to make blankets, ponchos and slippers to keep warm. She is the oldest of 11 children and grandmother of 6.
On a trip to AC Moore, she ran into another elderly woman who told her about how she donates blankets to veterans. This sparked interest in Josephine and she had her granddaughter Christina look up the program online. Josephine signed up and joined the Sewing and Crafting Team the very next day.
She has probably made between 75-100 blankets. She makes blankets for our veterans as well as every family member, new baby, neighbor, cousin, and friend. She also has a blanket made for each of her grandchild's respective school colors once they get accepted to college.
She did not serve in the Army nor did her family, however her daughter is a retired Sergeant of the NYPD, her son-in-law is a retired Lieutenant in the FDNY and her other son-in-law is a Lieutenant Special Assignment of the NYPD. Giving back to the armed forces and first responders has always been near and dear to her and her family's heart.
She is a very patriotic individual and enjoys giving back to the Vets by donating her beautiful blankets. We are so thankful to have you on our team and our veteran blanket recipients are as well!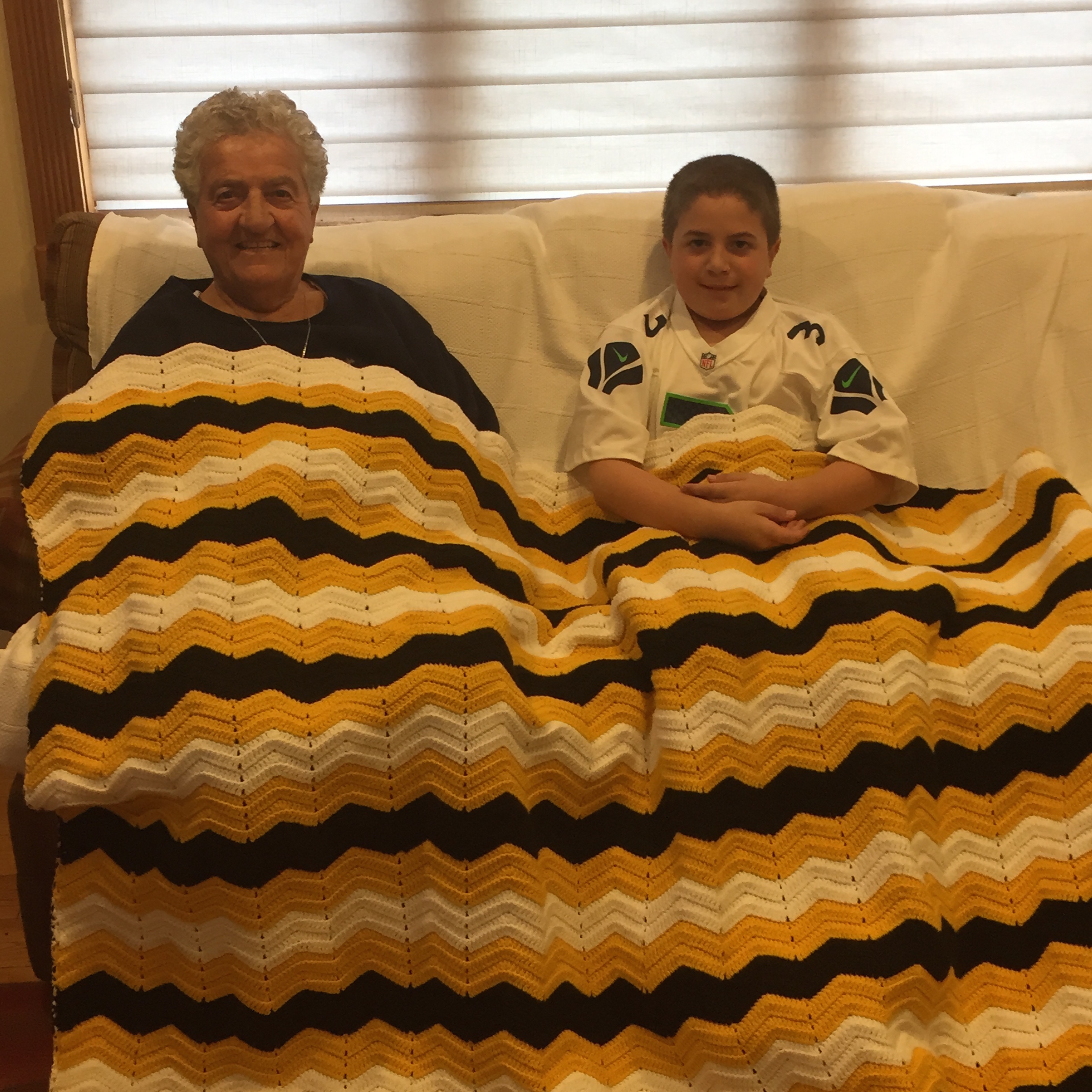 ---