Celebration of Service with Team Depot
November 3, 2016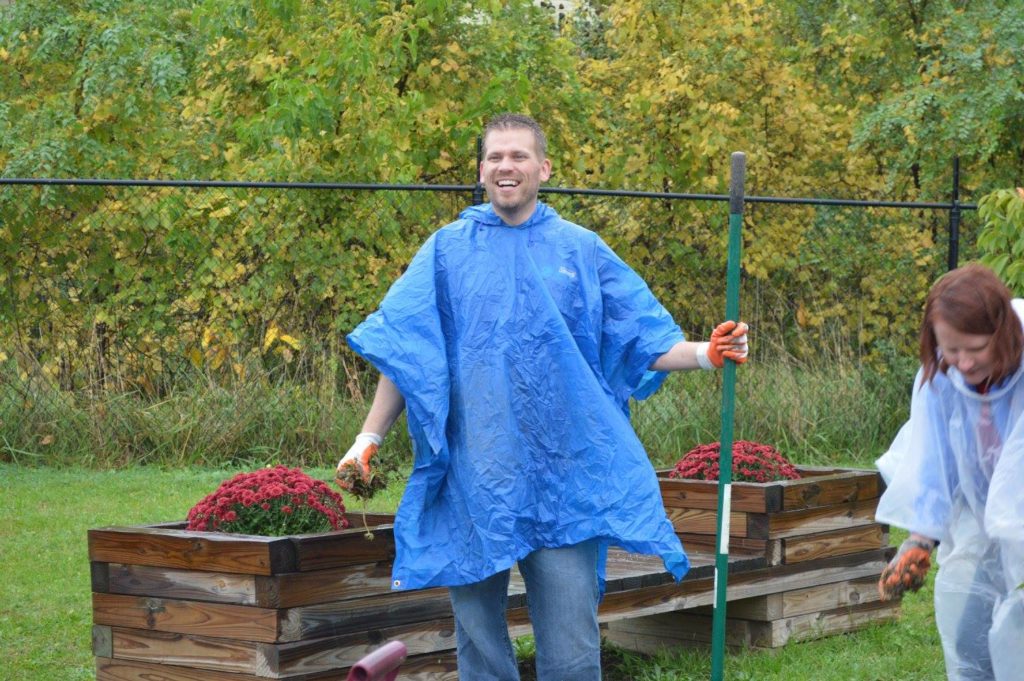 On October 20th we teamed up with Home Depot Associates to transform the Volunteers of America Veteran Housing Facility in Detroit, Michigan. This facility houses 60 homeless veteran men battling mental health issues and addictions. Together with volunteers from Home Depot and Soldiers' Angels, we updated the recreation and garden area to give these veterans a place to go for relaxation and meditation.
Volunteers of America has been helping veterans since World War I. Their programs go beyond housing, they provide case management, employment assistance and physical and mental health services of the VA Medical Hospitals. Eighty percent who complete the program return to independent living.
This is why we were so excited to provide a helping hand to make their space more welcoming and serene. Volunteer projects throughout the day included:
Repairing the pergola and painting the exterior of the building
Weeding, trimming bushes and planting flowers
Laying mulch and painting existing flower beds
This local volunteer project is part of Home Depot's annual Celebration of Service campaign, a nationwide effort led by Team Depot, The Home Depot's associate-led volunteer force, to give back to veterans between September 1 and Veterans Day.
How you can help veterans through Team Depot
As part of Celebration of Service, The Home Depot Foundation will also donate up to $500,000 to veteran causes when customers show support for veterans on social media by sharing a #ServiceSelfie from September 1 through Veterans Day. Every #ServiceSelfie shared onTwitter andInstagram, as well as every comment and share on Team Depot's nonprofit spotlightFacebook posts, will count for $1 toward the $500,000 goal.
---