Supporting Service Members and Veterans When You're On a Budget
We hear from people all the time that they want to help our heroes in some way are not sure how because they are on a tight budget. We are happy to tell you that Soldiers' Angels has plenty of opportunities for you to support service members and veterans without breaking your budget.
October 24, 2019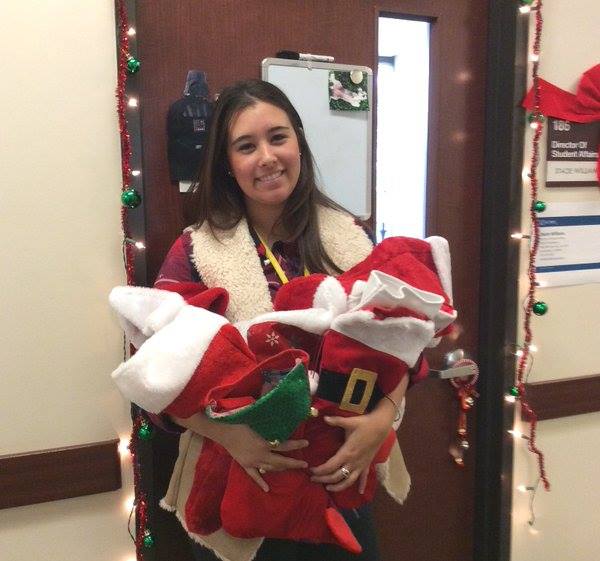 'Tis the season of giving! We are already receiving tons of inquiries from individuals and businesses who want to help our heroes in some way during the holidays, but they are uncertain how they can help on a tight budget. We are happy to tell you that Soldiers' Angels has plenty of opportunities for you to support service members and veterans through the holiday season without breaking your budget.
Here's the most important thing to remember: every little bit counts. We are all working towards the same goal of showing support and appreciation for those who have served or are serving our country. None of us can do it alone— but if we all come together to do a little, we can truly accomplish a lot!
Soldiers' Angels offers several holiday specific programs that will provide you and your family a one-time opportunity to show your support. Many who get involved in these holiday programs end up turning their participation into a yearly tradition that they work to grow year after year– like Home Depot in the Northeast who first participated in the Soldiers' Angels stocking collection in 2016 with 427 stockings— then came back in 2017 with 1,401 stockings and last year they grew their campaign to 2,700 stockings!
Or this family who comes together during their Thanksgiving celebration to stuff stockings!
Treats for Troops (Free/Minimal Cost of Something You Will Probably Already Have!)
Soldiers' AngelsTreats for Troops is an excellent way to get rid of extra Halloween candy and shower service members with sweet reminders of home. We have many schools across the country that register to be a Treats for Troops candy collection site and then invite students to donate their extra candy to troops. It's a great way to tie in health information as well as giving back. Chances are, donating your extra Halloween candy won't take anything away from your budget since you'll probably buy some (or receive too much!) anyway… and it may actually do you a favor by getting it out of the house! Even better? Some of our registered locations (mostly dentists) are offering actual "buyback*" programs! They will trade kids prizes, dental supplies, or even in some cases, cash for their Halloween candy!! Find a drop-off location near you here. (*Buyback opportunities are not guaranteed and vary by location. Buyback options are not provided by Soldiers' Angels but by the registered collection site at their discretion. Please call a location directly to inquire about their buyback options.)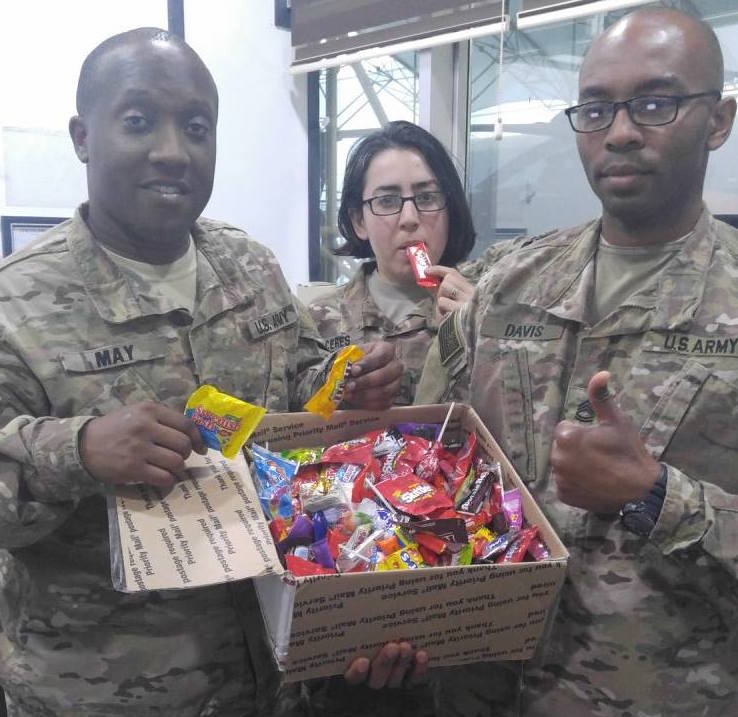 Volunteer at a VA Hospital (Free)
Soldiers' Angels is one of the few nonprofit agencies with a voting seat on the VA National Advisory Council and approval to work within VA Hospitals. The Soldiers' Angels Veteran Support team volunteers work in over 30 VA Medical Centers across the country and the support they provide during the holidays is crucial for many hospitalized veterans. Many of those veterans do not receive any visitors and the holidays can be an especially challenging time to not receive outside support. We are always in need of Patient Visitors and other roles within the VA's we support— even more so during the holidays. Our volunteers work extra hours handing out all of the candy collected by Treats for Troops and personally delivering the stuffed holiday stockings collected by Holiday Community Partners. Many locations also organize holiday gatherings like luncheons or dinners and extra hands are always needed! This opportunity is completely free (other than the cost you may incur to get to the VA facility, if any.)— but it can make an incredible impact on the life of a hospitalized veteran! We have a convenient map that displays the VA locations supported by Soldiers' Angels. If we are at a location near you and you are interested in volunteering at the VA, please email us to learn more.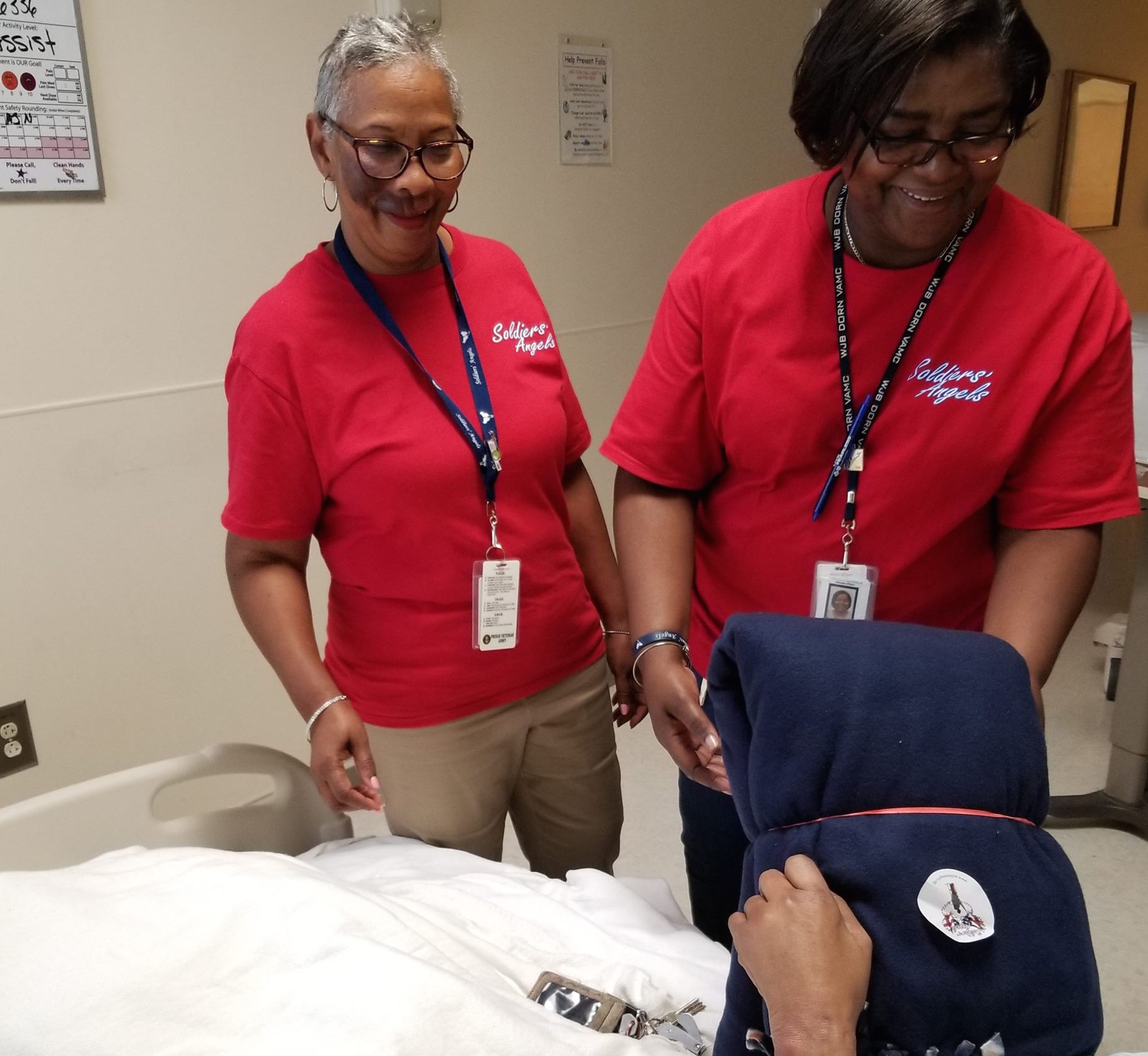 Holiday Community Partner Program
The Soldiers' Angels Holiday Community Partner program works with individuals, businesses, and groups across the country to collect stuffed holiday stockings to send to deployed service members and veterans. Stuffing stockings for service members is a fun way to celebrate the holiday. It's also a great activity to involve a group of people, which makes the effort easier for those on a budget who can get lots of people to chip in on the cost of supplies!
You could have each participant assemble one stocking, or for a lower budget, you could assign a different product to each participant to provide and then just assemble a few stockings. There is no minimum on how many stockings to participate — so you could make 1 really amazing stocking or several smaller. The great thing about the stockings is that you could still have all of the participants create holiday cards and include them in the stocking. Even if you have a lot of cards in one stocking, the deployed service members always share the spirit with their unit.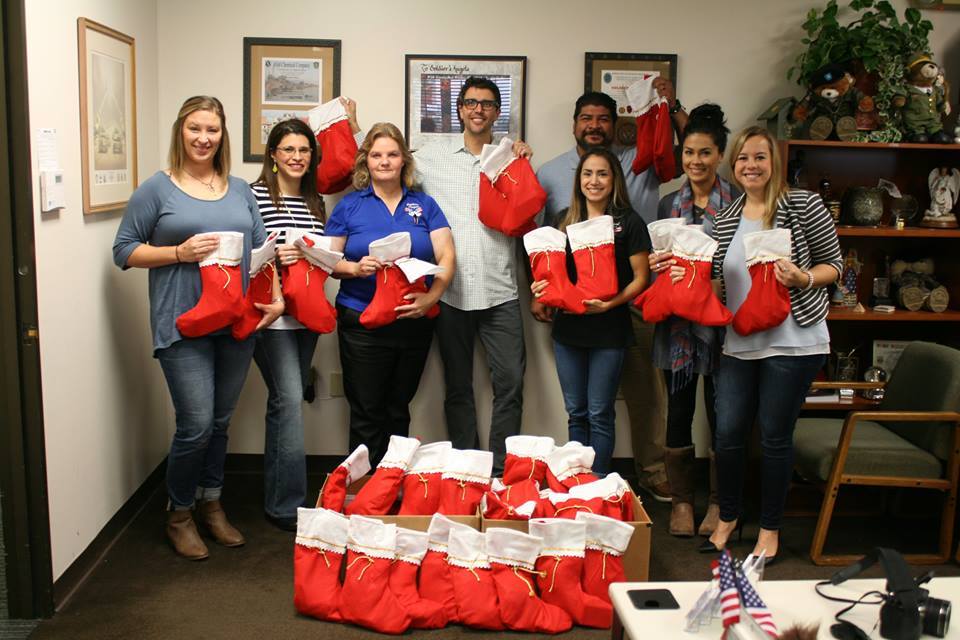 Adopt-A-Family
Our Adopt-A-Family program supports military families who are struggling to provide gifts for their children over the holidays. This program is another great way to involve a group as it requires providing gifts for the children in the family as well as a gift card for their holiday meal. You could all pitch in and do one shopping trip together, or assign each participant in your group a family member to shop for. For those who don't want to get a group together and are looking for a simple way to support the effort, our yearly fundraiser might be the best way to go. We run a GoFundMe campaign each year to collect funds that will help support families who have not been adopted. You can donate any amount as it will all go towards supporting registered families for the holidays! Donate here to the Adopt-A-Family campaign.

Valentines Day Cards for Troops and Veterans
Nonprofit organizations often close down holiday cards and letter donations due to the excessive amounts of donations— including Soldiers' Angels. It's just too much for our staff to handle. We do, however, accept cards around Valentines Day through a program called Valentines for Veterans. We understand everyone's focus is on the holiday season right now… but if you can't squeeze one more thing on your December calendar, this is a great opportunity for the beginning of next year! Buy a box of cards or make them yourself – either way this is a low cost way to offer support.
The effort starts in January each year. All you need to do is include $1 per Valentine you send, which will help us cover the cost of packing & mailing boxes of Valentine's Day cards to deployed troops overseas and VA Hospitals. Mail your cards and $1 per card to:
Soldiers' Angels 2895 NE Loop 410, Suite 107, San Antonio, Texas 78218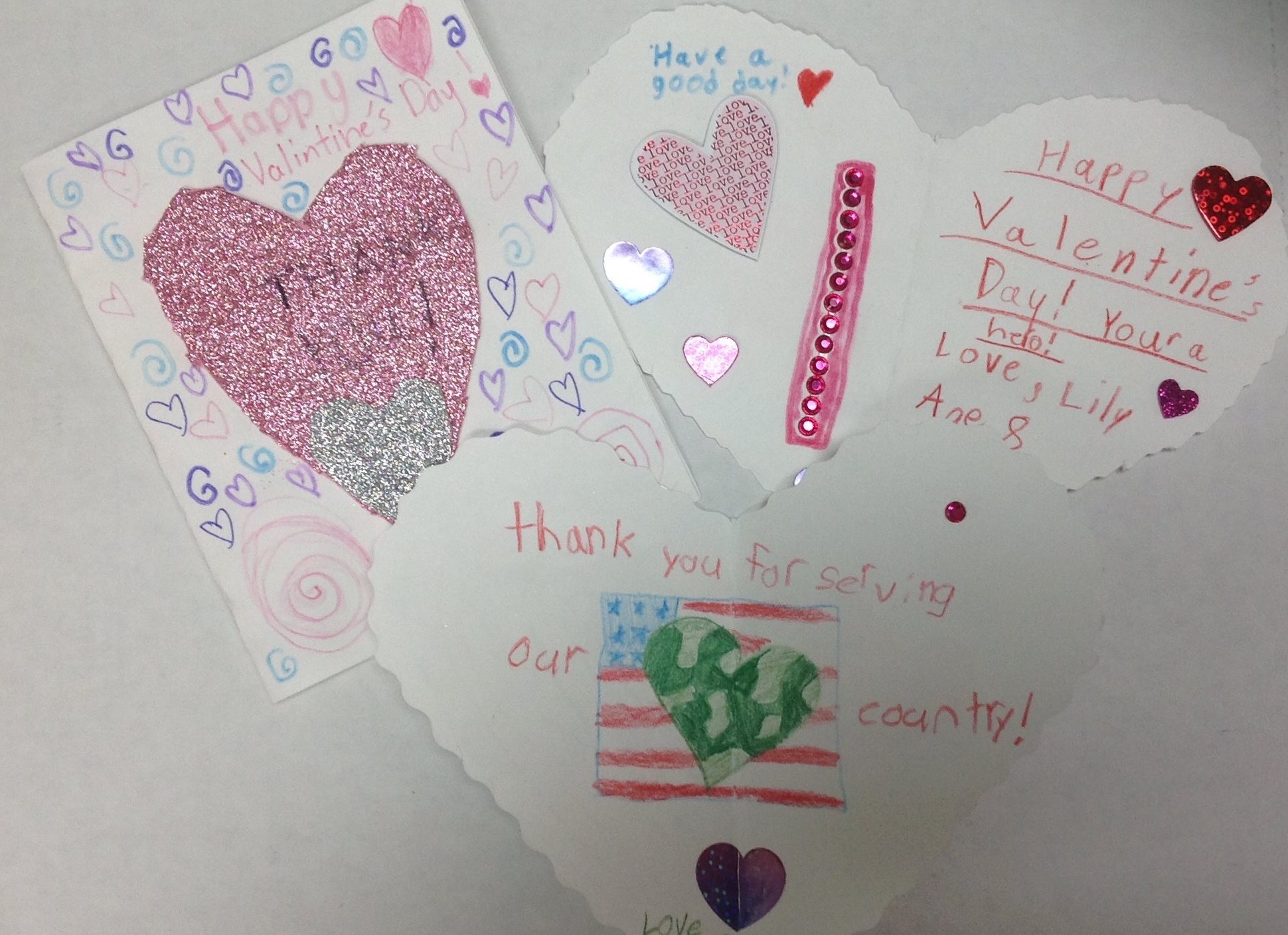 Warm Feet for Warriors
The Soldiers' Angels Warm Feet for Warriors sock collection is one of our most popular collection campaigns. This campaign supports our service members and veterans with cozy new socks – one of the most requested items we get. Whether you send one pair or 20 pairs, every pair counts and helps keep our service members feet feeling toasty. You can start a sock collection drive or just purchase a pair or two from our Amazon Wishlist. Easy, affordable, and appreciated! Learn more here.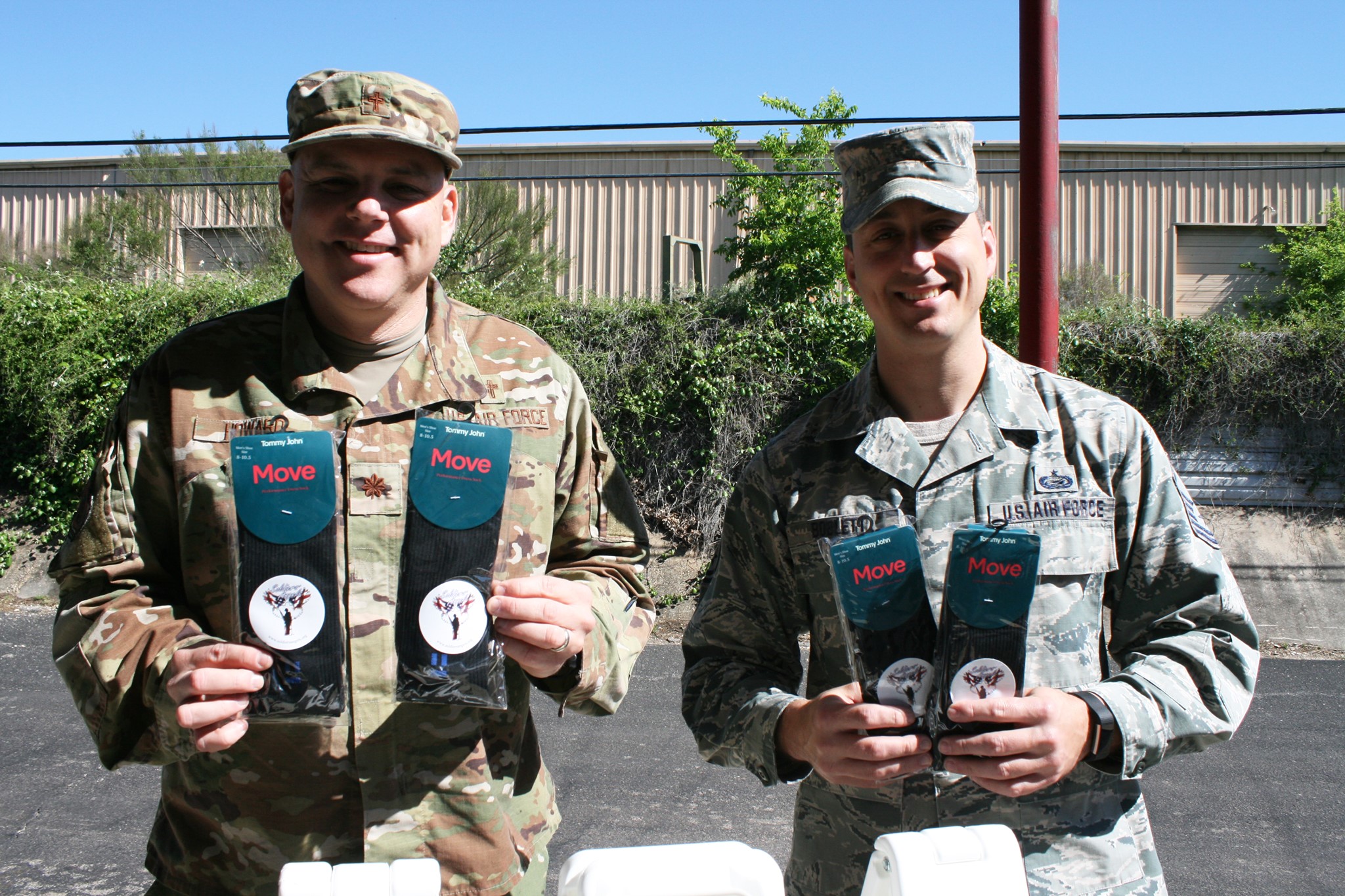 Blanket Drive
The Soldiers' Angels Blanket Drive kicks off around the end of Spring and is a great way to get creative! You can make a blanket easily from microfleece purchased at a craft store, or buy a blanket. Details about our yearly blanket drive can be found here.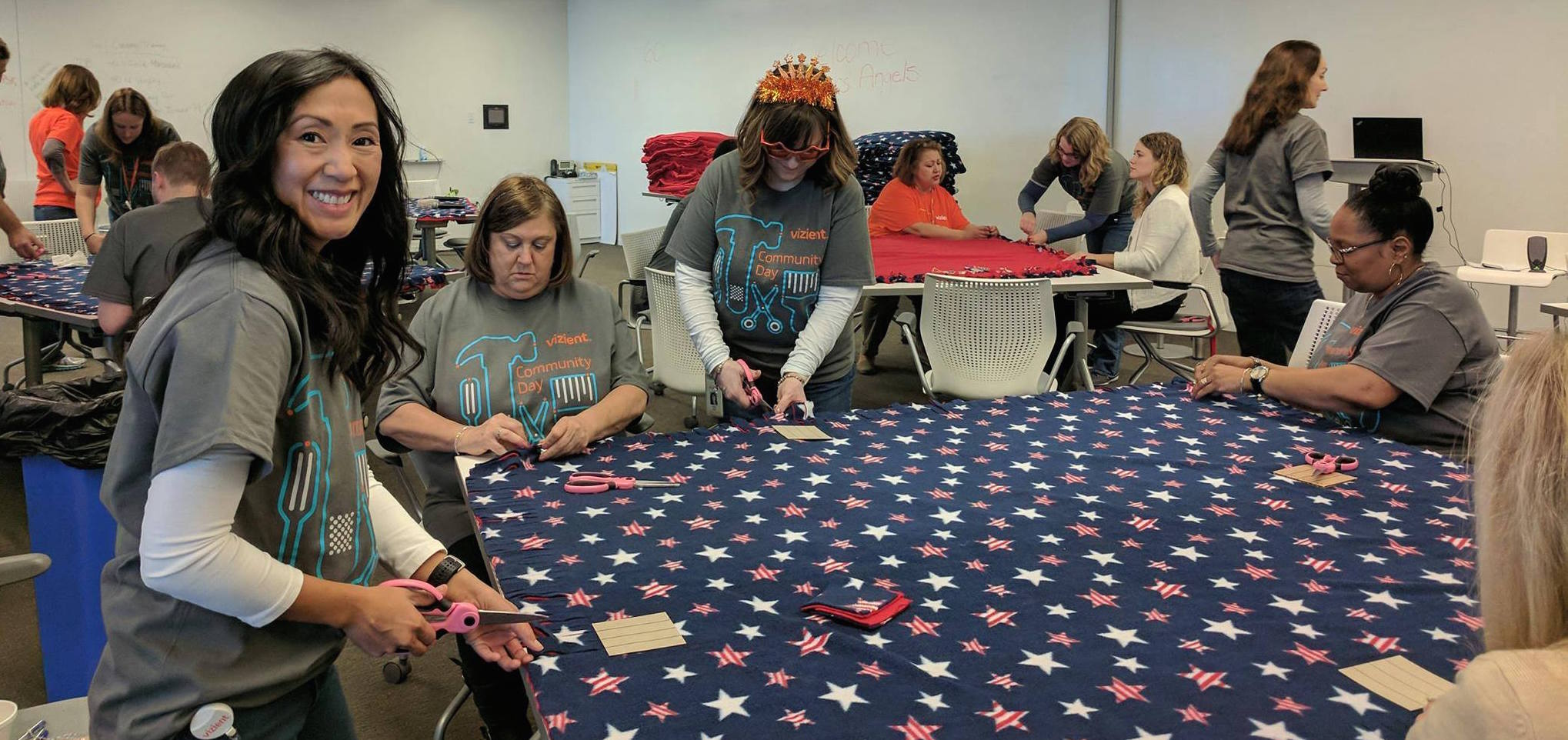 As you can see, it doesn't take a lot to pitch in and help us support service members and veterans!
---