Meet our 2020 Adopt-A-Family Team
September 10, 2020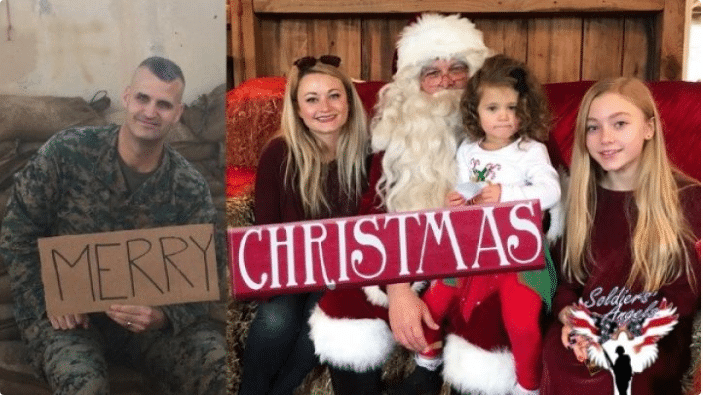 Our Adopt-A-Family Team is gearing up for the holiday season and getting ready to open up registration. We know this holiday season is going to look a little different and that applications will likely increase. Because of this, our team will be prioritizing families who have never received holiday support. With that said, the process this year is still the same.
Meet the Team
Each year, our Adopt-A-Family Team spends countless hours pouring through applications, matching families with sponsors, and assisting volunteers and families through the process.
Our Adopt-A-Family program supports hundreds of military families each year who could use a little help ensuring their family has a nice holiday season. Here are some of the amazing staff members who lead the AAF Team.
Laura Cooper: Family Support Program Manager
Laura is from Newburgh, Indiana and has lived in Texas since 2013. She and her husband live in San Antonio, and have a two year old son. She has worked as the Family Support Teams Program Manager since July of 2019.
"Nonprofits have always been dear to me and the mission of Soldiers' Angels was a mission I could fully support and was ecstatic when I was offered the position," says Laura.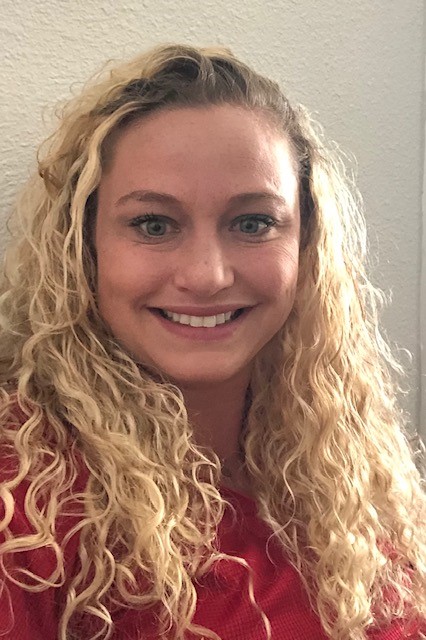 Laura oversees our six Family Support Teams: Women of Valor, Adopt-A-Family, Living Legends, Sewing and Crafting, Baby Brigade and Cards Plus. She is uniquely qualified to serve our military families because she has a master's degree in Social Work.
"Soldiers' Angels Adopt-A-Family Program is an amazing program that supports our service members, veterans and their families during the Holiday Season. This year we are hoping to serve over 1,000 families. This past year has been very hard on families due to the pandemic. I am excited to see and hear stories of the families that we are able to support during the holiday season. The Adopt-A-Family Program provides so much support and smiles to our service members, veterans and their families during the holiday season." – Laura Cooper
Tracy Curran: Deployed Support Program Manager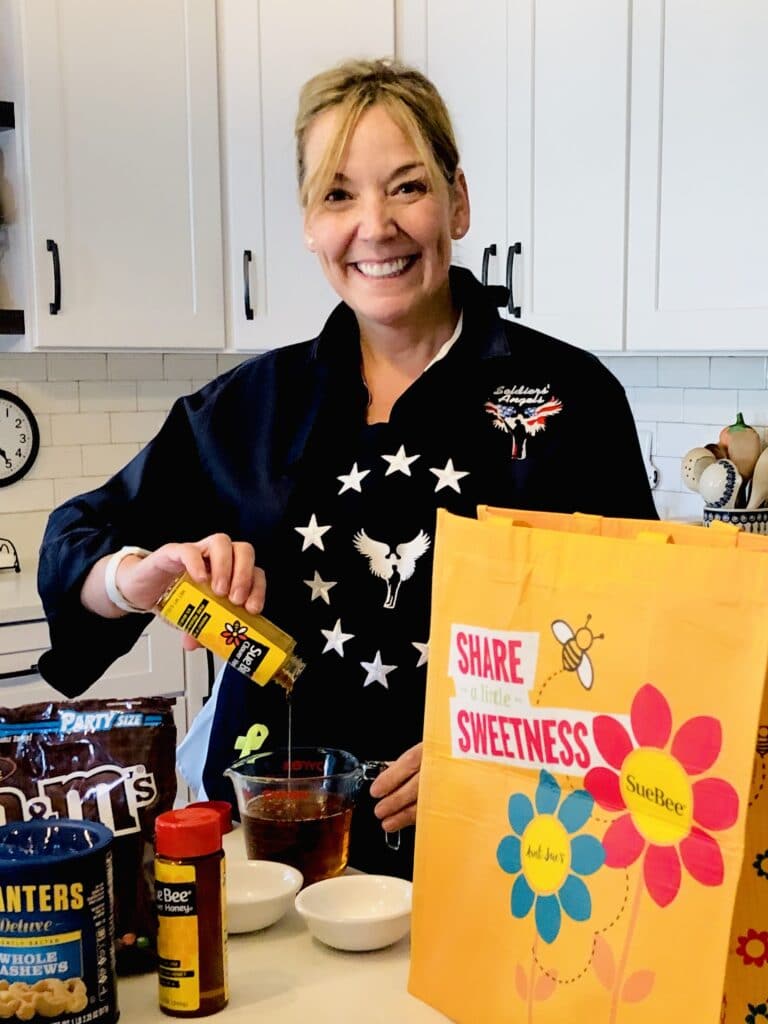 Although Adopt-A-Family falls under our Family Support Program, it does require coordination with the Deployed Support Team. That's where Tracy comes in. Each application has to be verified in a few ways. Tracy works with the team to help with verification from the deployed service member to ensure they are actually deployed and are registered with Soldiers' Angels.
Tracy is the spouse of a retired Army CW5 and has been with Soldiers' Angels for 5 years.
"I oversee our six deployment teams, but also assist with getting our deployed military families registered and supported through our annual Adopt-A-Family program. This will be my 5th holiday season helping assist this fabulous program."
Christy Wilson: Adopt-A-Family Veteran Intern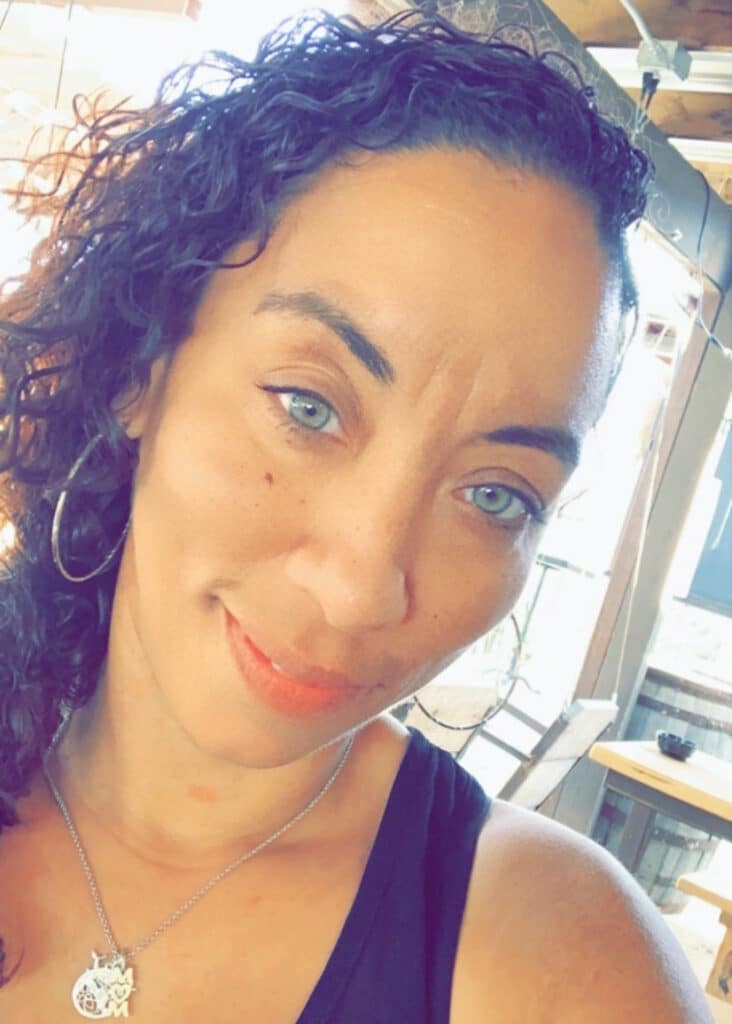 For the past few years we have welcomed veteran interns to the team to assist in processing all of the paperwork. This year, we are excited to welcome Christy Wilson! Christy was born and raised in San Antonio, Texas and joined the Army in her early 20s. She served for 10 years deploying once to Iraq in 2008.
"I will be the team leader for the Adopt-A-Family Program. The goal is to assist more than 1000 families this holiday. I am excited to be working with Soldiers' Angels in this position. I have been a recipient of the program in the past and I am excited to pay it forward."
How to Support Adopt-A-Family
Registration opens on the 15th for families but those looking to adopt a family can start the process now. If you would like to help out by adopting a military or veteran family for the holidays, you must become a Team Angel (click here to get started). Once you are registered as a Team Angel, you will have access to the Angel database and you will be able to log in to your account and choose a military family in need. Don't want to adopt a family but still want to help? You can also donate to this year's Soldiers' Angels Adopt-A-Family GoFundMe to help us secure last-minute gift cards for families who have not been adopted.
Here are some resources to check out to learn more about the program.
You can learn more about the program and, once it opens on the 15th, register here. Stay tuned!
---