Cards of Support to Show We Care
October 7, 2021
A card may seem like a little thing— but the impact of a heartfelt message written on paper can be profound. In fact, it's not uncommon for people to treasure a handwritten note over a text message or email. It just feels different— more personal and tangible.
The Soldiers' Angels Cards Plus Team knows that from firsthand experience. This team is dedicated to creating impact on a daily basis through the simple act of sending cards. Our Cards Plus Team is tasked with sending cards to veterans, service members, and military families who are celebrating a Birthday, Anniversary, or just need some support due to illness or loss. The team also joins forces with many other Soldiers' Angels Teams to provide cards for service members, Post 9/11 wounded veterans, and military families supported by these programs. Additionally, they team up with Honor Flights to provide cards of thanks to veterans making the trip.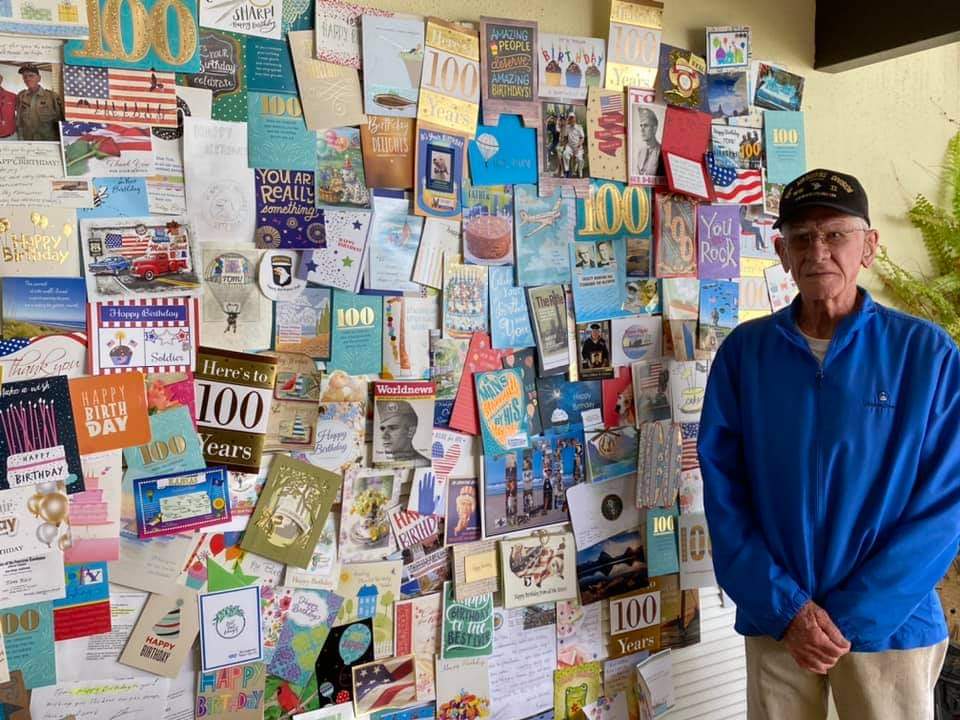 Watch our latest video to hear and see just a few of the many lives they have touched in the past year. Turn on the sound so you don't miss the extra special messages from veterans Brigadier General Carter W. Clark, Jr. and WWII paratrooper Tom Rice (more recently known for jumping out of a plane for his 100th birthday!)
Want to join in on the fun? Learn more about our Cards Plus Team here.
If you know of a Veteran that is celebrating a birthday, has never been told "Thank You" or given any type of acknowledgment for their service, or might need some get well wishes or just some encouragement, our Cards Plus Team of wonderful Angel volunteers would love to send cards to them – just to let them know that we care about them. If you would like to request a card to be sent to a Veteran, please click on this link or the button below and complete the form.
---