Supporting Veterans on Honor Flights Across the Country
December 12, 2019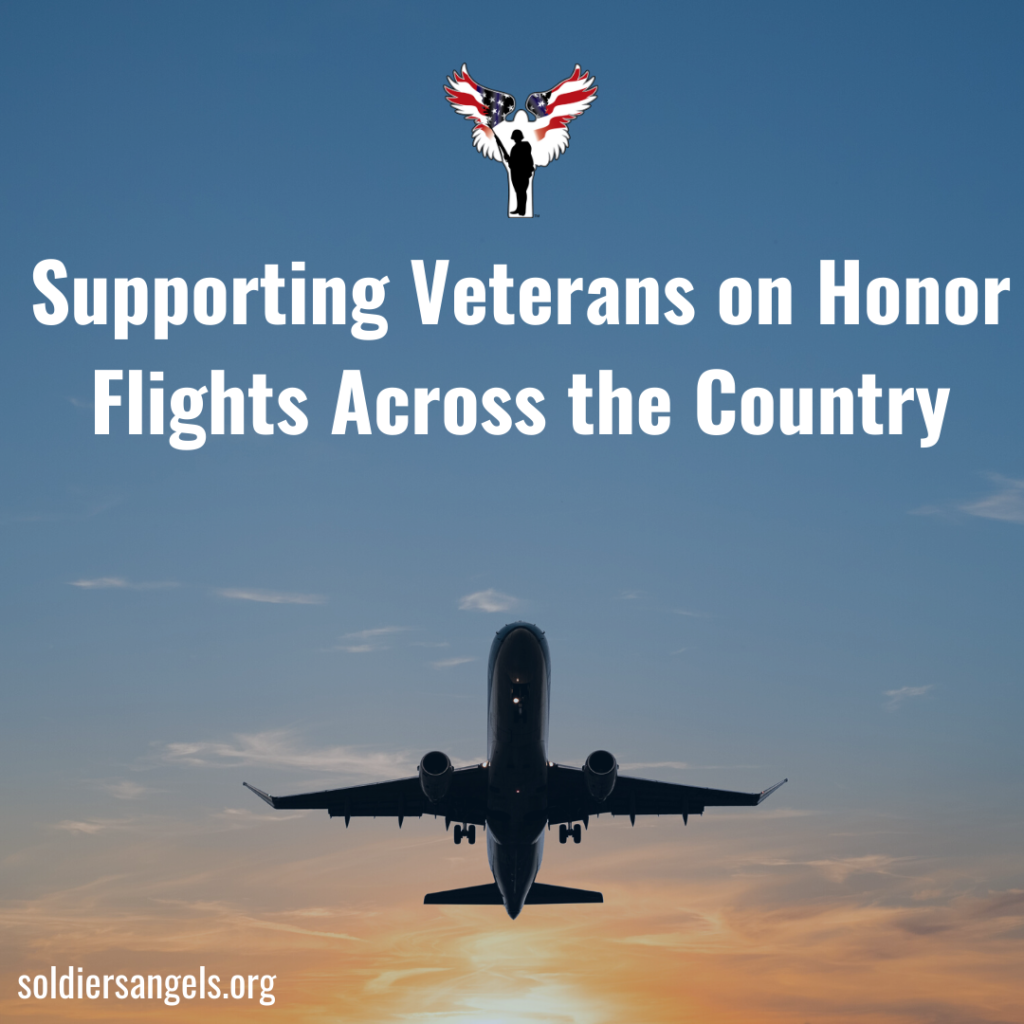 Did you know there are WWII veterans who have never been to Washington, D.C. to visit the WWII Memorial – a memorial constructed in their honor? The same is true for veterans who fought in Korea and Vietnam. This is something that bothered Jeff Miller and Retired Air Force Captain Earl Morse. Together, they created the Honor Flight Network as a way to honor and say thank you to our Nation's heroes. The non-profit flies veterans to Washington, D.C. to visit and reflect at their memorials, with top priority given to the senior veterans – World War II survivors, along with those other veterans who may be terminally ill.
If you follow us on social media, you've probably seen thank you notes and stories from veterans who received cards on an Honor Flight. That's because our Cards Plus Team gets requests for cards from the Honor Flight Network. Requests come in from Honor Flights that operate all over the country and our Angels get to work writing heart warming letters of thanks and encouragement.
Here are some thank you letters and photos our Angels have received back from veterans who loved their letters and cards.
From Angel Andrea
I received this email and pic from an Honor Flight vet:
'Andrea, I sincerely thank you for your letter. Some 50 years later I finally have closure. Attached is a photo, I had just turned 19. 1968 beginning of Tet Offensive.'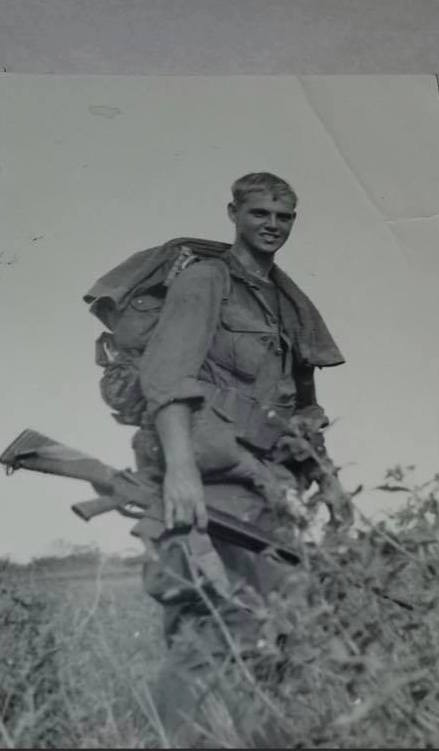 From Angel Cari
"My name is Jim, and I was fortunate enough to be on the October 1st Honor Flight to Washington D.C. from Tulsa. As part of our blessings, we each received a "mail call" package and in mine was this wonderful card from you. It brought tears to my eyes (I am usually not a softie) as I read the card and understood the message and the meaning within. I cannot express the appreciation and healing that has taken place from that trip and your card. We were not treated this way on our arrival at Los Angeles International in 1967. We were showered with cups of human excrement; cups of milkshakes; mud; and anything else anti-war protesters could gather. I have held animosity in my heart for many years because of that "welcoming" but this trip made up for a lot of harm and people like you are the reason. Thank you from the bottom of my heart for teaching me that there are still wonderful people in this great country of ours."
From Angel Gena
Gena Granholm I think that would be great. I have gotten a few back. The first one was 86 year old gentleman that wrote two pages on my tablet.
From Angel Gayle
"I had a Vietnam Vet send me a thank you and a picture of him taken in Vietnam. He thanked me for my letter, said handwritten letters were most important to him and that it deserved a handwritten response. Here is his picture."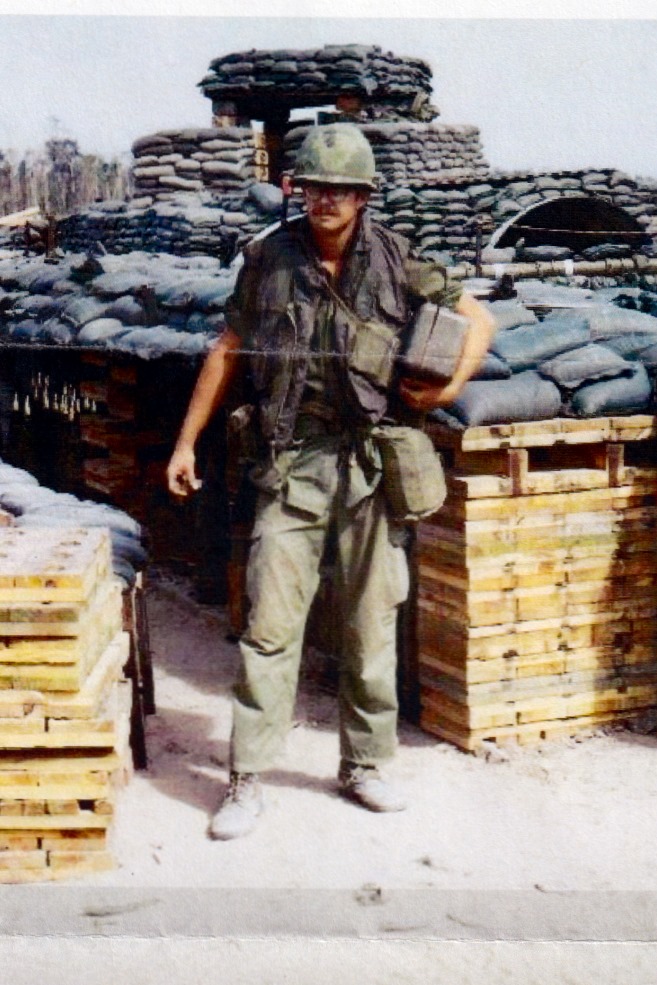 A Visit from a Veteran
Some of the Veterans have actually surprised our angels at their homes to thank them for their kindness!
"Today I had an AWESOME surprise! NV Honor Flight participant Gene hand delivered a thank you note to me for the card I sent for his honor flight. We all had tears in our eyes and spent about 2 hours visiting. We felt like old friends. He served in the Korean War and is 85 years young. I have been a Soldiers' Angel for 12 years and have had many wonderful experiences but this was the best!" – Angel Kay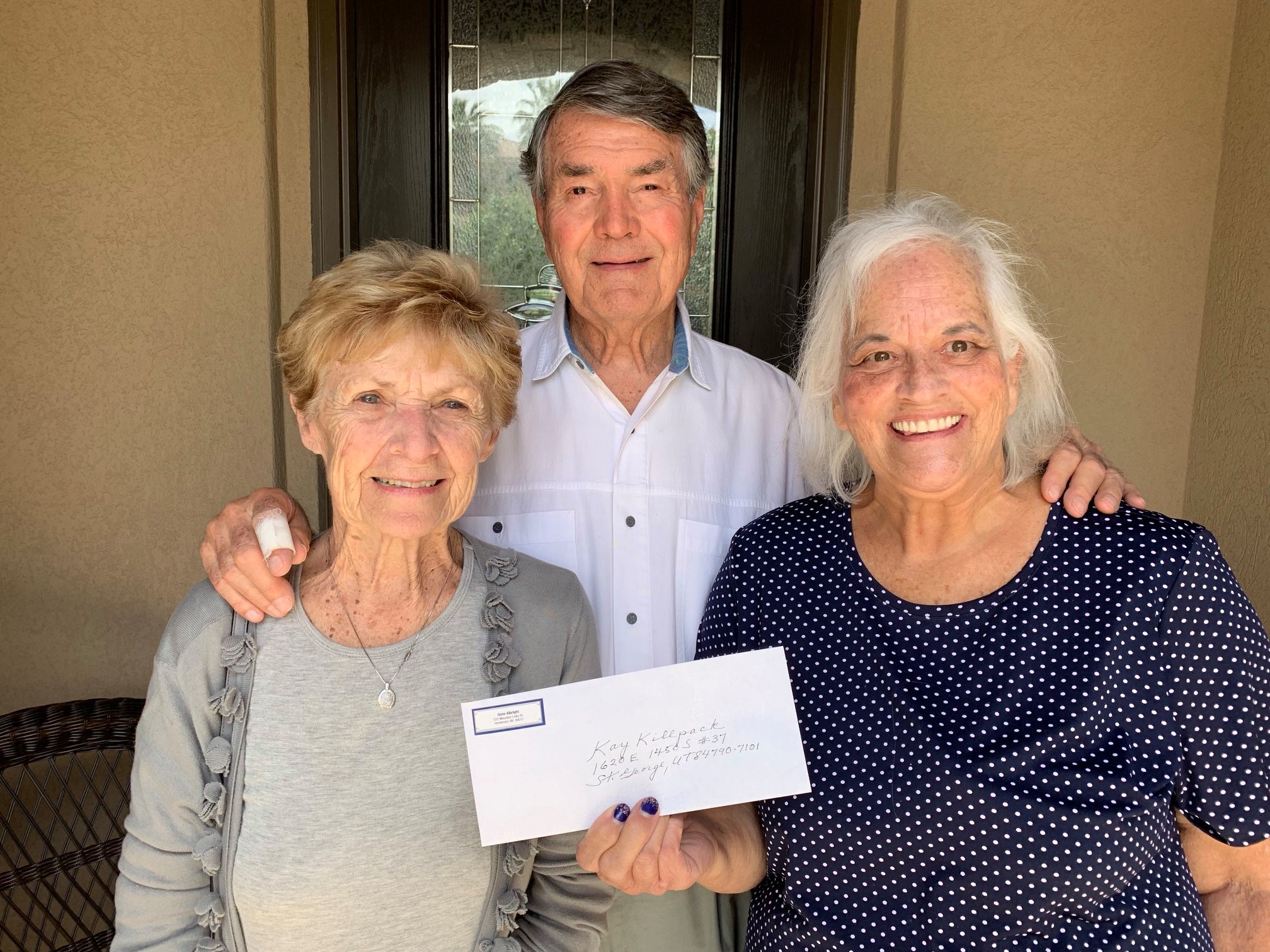 "I received the best surprise yesterday!! There was a knock at our door. Standing there was a Honor Flight Veteran who took his trip last month. He was standing there with my card I had sent. He was in town visiting his family and wanted to stop by. Lots of happy tears with me and handshakes to my husband. This is one thing I will keep in my heart." – Angel Janet
As you can see the Honor Flights and cards make a huge impact on our veterans. We are so happy to be able to support such a noble effort in a small way!
---