Bringing Veterans Together for Pizza and Laughs
May 9, 2023
Parry's Pizzeria and Taphouse in San Antonio recently hosted us and over 150 Veterans for a luncheon filled with pizza and laughs to show their appreciation for our troops. Due to the pandemic, Veterans have not had the same opportunities to come together and build a community. Thanks to Parry's, we've taken a step in the right direction to fix that.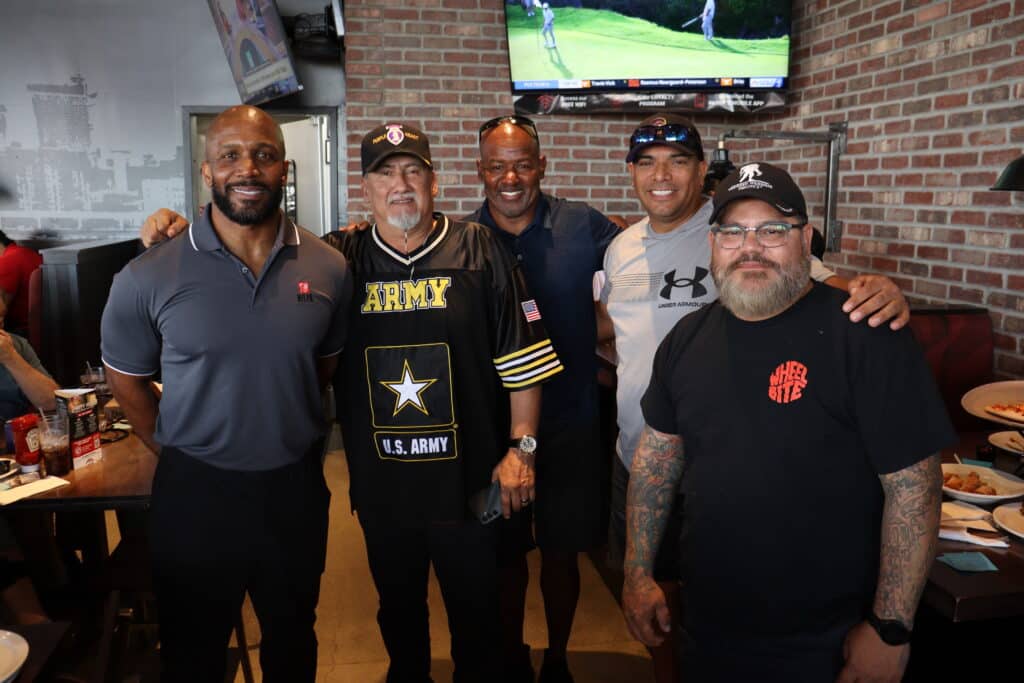 Our staff and some of our amazing Angel volunteers worked as the servers for the luncheon (don't worry, we didn't cook the pizzas!) which allowed all of us to personally connect with all our Veterans that made it out! They also hosted some games and drawings to get the party rolling!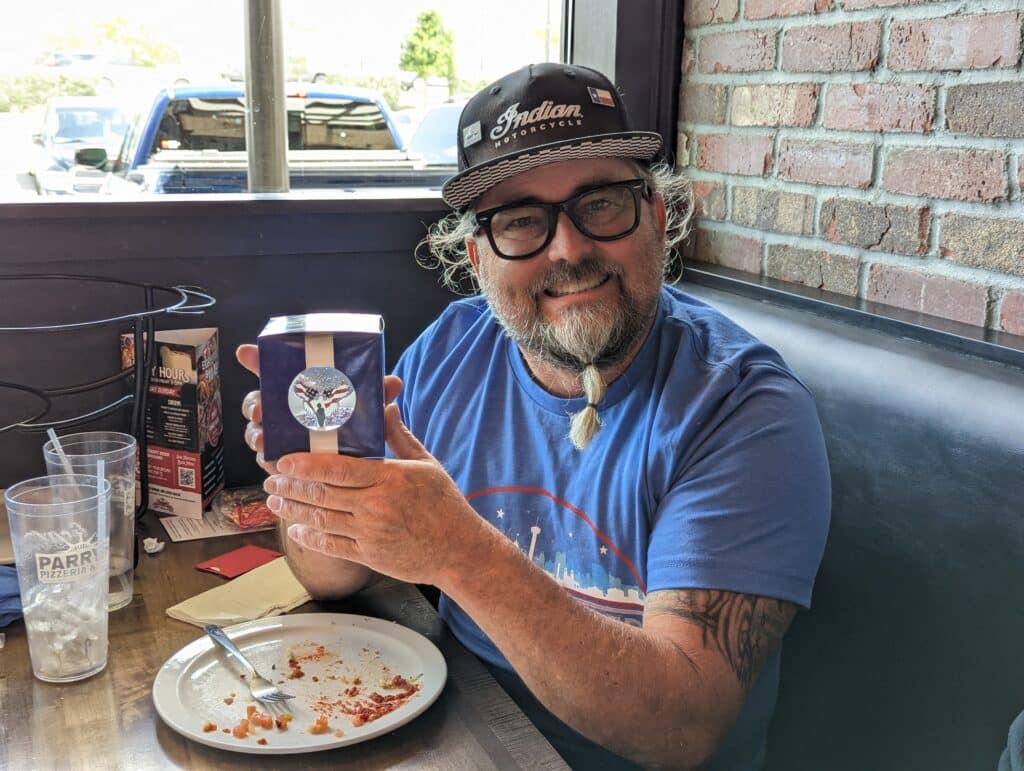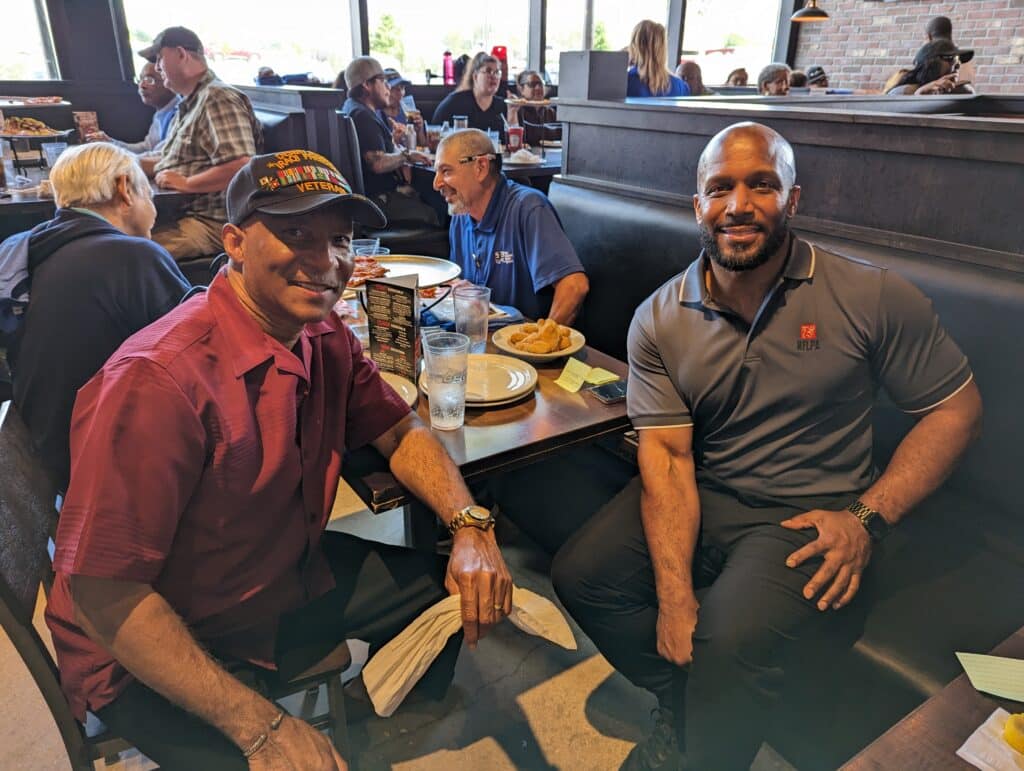 Veterans that were able to attend also received door prizes and had time for some games. We even had some very special guests who came and mingled with the attending Veterans– including former NFL player and San Antonio native, Priest Holmes. Thank you to Parry's for hosting this event and for the great pizza!
The attending Veterans were even honored to receive a very special welcome when they first arrived at the event! The San Antonio Fire Department took some time out of their busy schedules (and the busy schedule of their ladder truck) to ensure that the colors were flying high above the entrance of Parry's!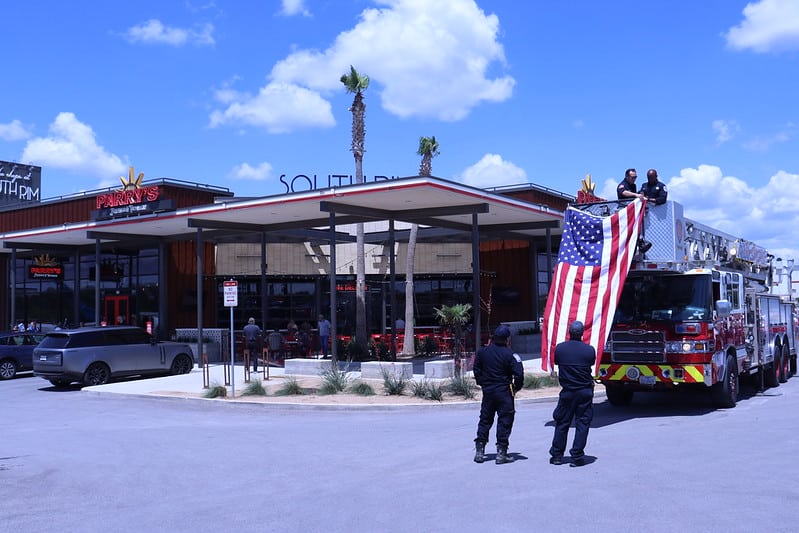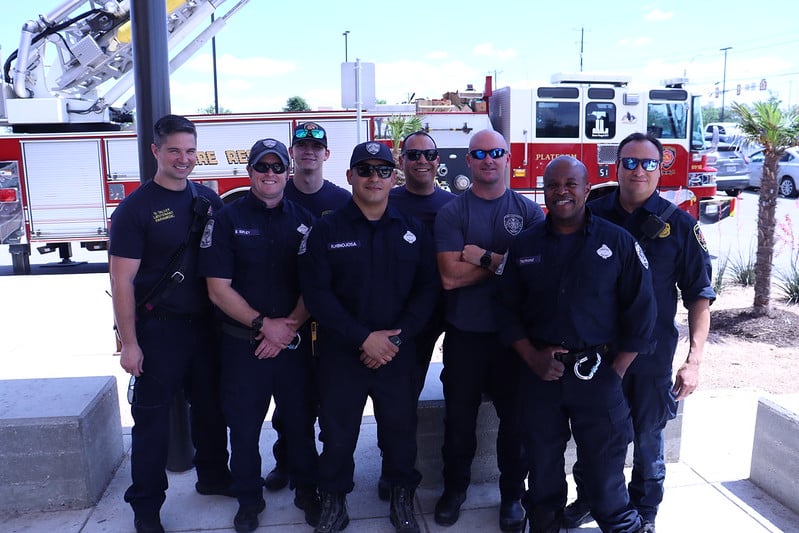 Keep your eyes open for more fun and great events like this to help us show appreciation for the Veterans in our community. For more great photos of this event click here.
If you are a restaurant or establishment that would like to host one of these events, contact us to see how we can make it happen! Although Soldiers' Angels is headquartered in San Antonio, we have sites across the country that serve active duty Service Members and Veterans of generations. If you are in a city other than San Antonio, just reach out and see if we can get something coordinated in your neck of the woods!
---