Black Leaders in Military History
February 13, 2020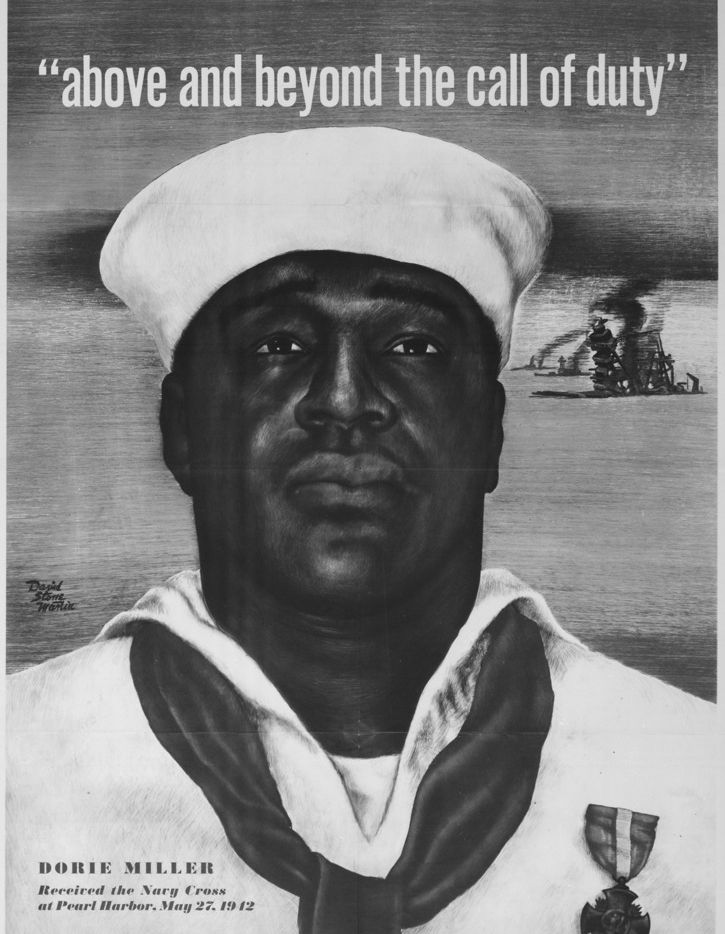 The start of World War I marked an influential time for African American men all over the United States. In hopes to show their loyalty and patriotism, they joined the armed forces to defeat Germany. Not only did their sacrifice show their dedication to democracy and freedom, but it also marked a turning point in American history. It wasn't until the middle of the 20th century that their bravery began to be recognized. Today, we want to celebrate and honor these great men and women for what they have contributed to our military and history.
The Tuskegee Airmen
General Benjamin O. Davis Dr. came from a history of great military personnel and was determined to fly and fight for his country. Despite being denied by several military figures, he fought for his right to protect his country and become the founder and commander of the Tuskegee Airmen, the first all African-American military aviators, in 1941. Their work was exemplary and General Davis was awarded his fourth star in 1998.
Clifford Alexander Jr.
In 1977, Clifford L. Alexander Jr. became the first African-American Secretary of the Army. Before serving as secretary he was an attorney, businessman and public servant. He worked to improve living and working conditions for other minorities and women. Before becoming secretary, he worked to play a role in passing the 1964 Civil Rights Act. As secretary, he helped guide the Army's transition to an all-volunteer force.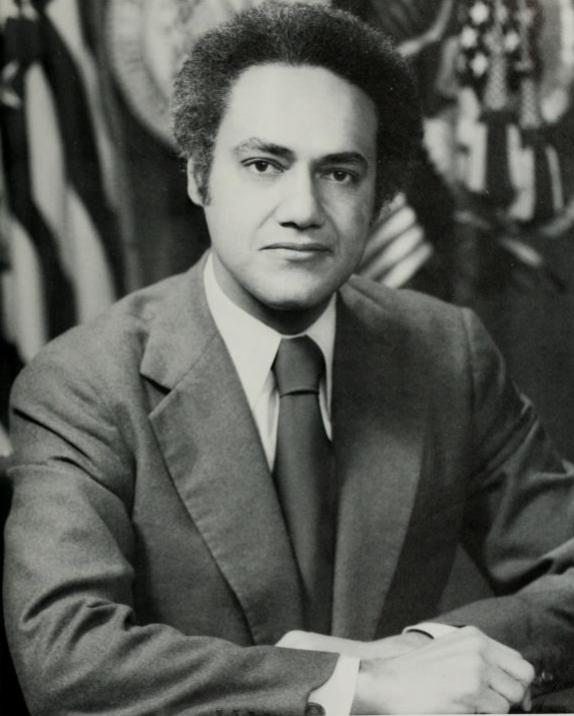 Buffalo Soldiers
The Buffalo Soldiers were a group of all African-American soldiers who served on the Western frontier following the Civil War. They played a large role in the Indian Wars, fighting wildfires and poachers in Yosemite and fought in WWI. These men are known for their persistent bravery despite racism and prejudice. Their tireless commitment and patriotism earned them the name "Buffalo Soldiers".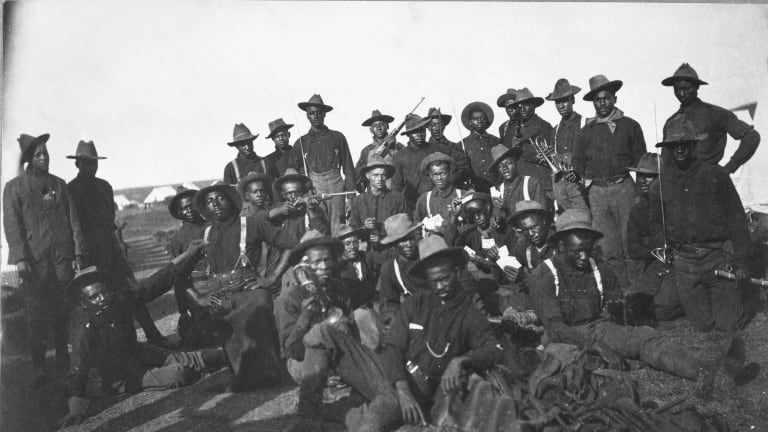 Harlem Hellfighters
Formerly known as the 15th Regiment New York Guard, the 369th Infantry (aka the "Harlem Hellfighters") were among the first US regiments to arrive in France during WWI. They returned as one of the most highly-decorated after fighting in Chateau-Thierry and Belleau Wood. Their extraordinary valor earned them the Croix de Guerre (the first ever to Americans!).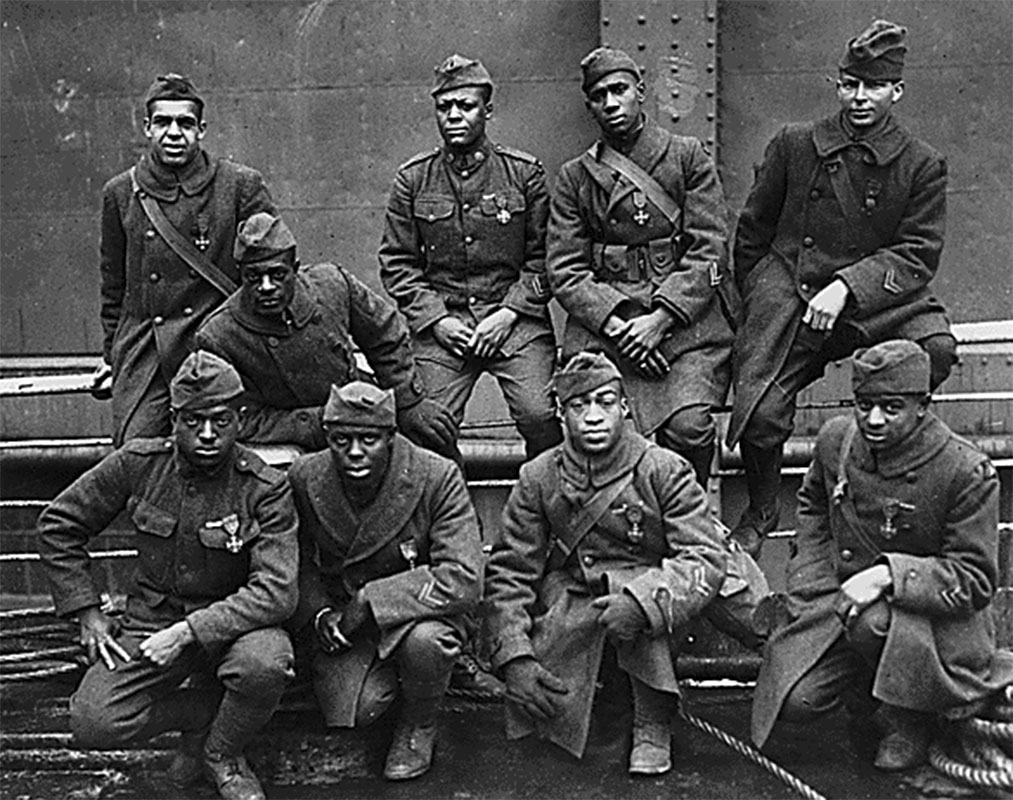 Doris "Dorie" Miller
Doris Miller was one of the first to be awarded the Navy Cross after WWII. He displayed great acts of bravery during the attack on Pearl Harbor in 1941 and throughout the second World War. Dorie's legacy paved the way for African-American service members to serve in combat roles and is even honored today on his iconic poster.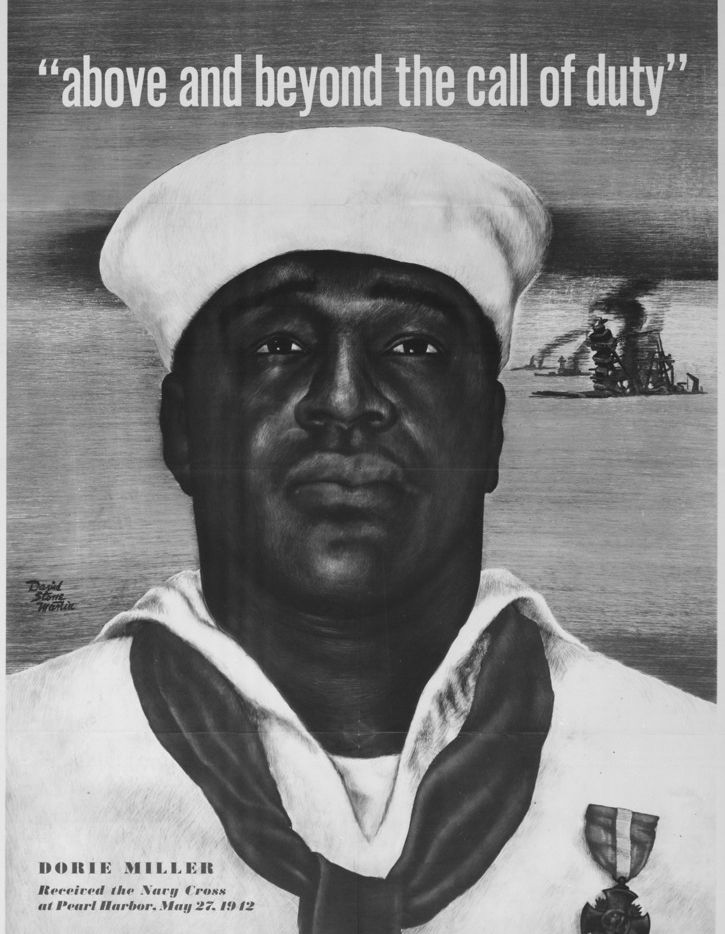 ---