Birdies for Charity
November 15, 2018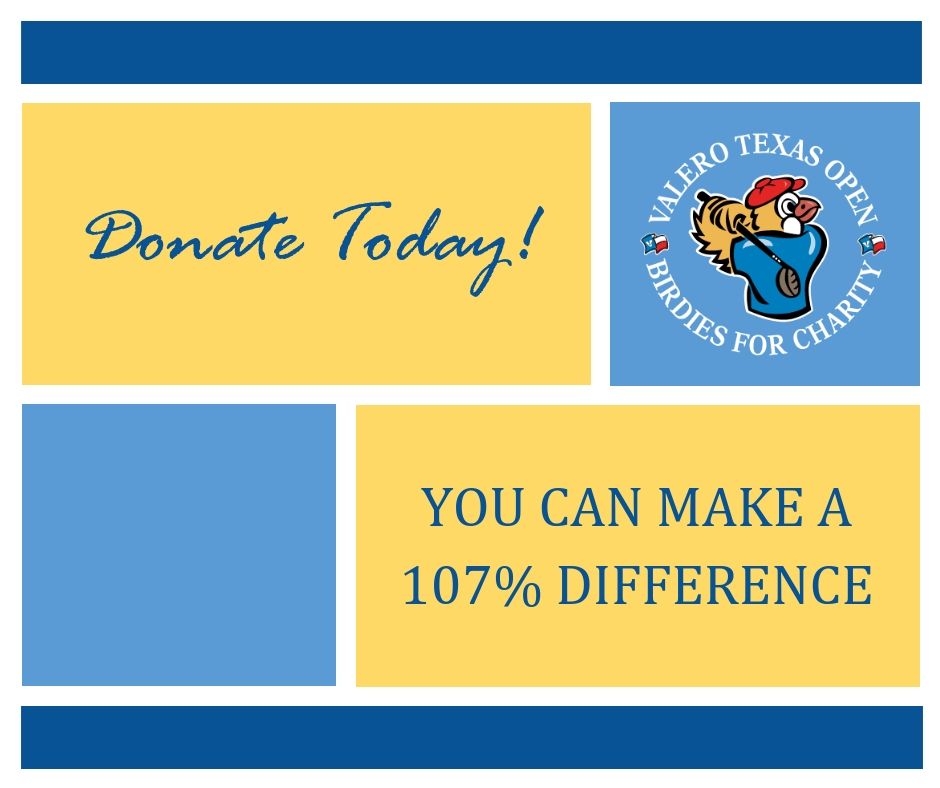 It's that time again. We are so excited for this year's Valero Texas Open and more importantly, the Birdies for Charity program!
Birdies for Charity® was created in 1997 as a way to give participating charities and schools the opportunity to generate contributions through the Valero Texas Open. 100% of the funds raised go back to participating organizations. And we are one of them!
How it works
Funds are generated by soliciting donations from individuals and corporations. Friends, family and even your company can contribute using our custom link (stay tuned for the link). 100% of the donations made to Soldiers' Angels through this program benefit us AND Valero matches 7%. So we get 107% of donations made. How cool is that?
Incentives
Any individual or business that donates $1,000+ becomes a member of the Birdies Club and will receive four (4) "Good Any One Day" general admission tickets to the tournament emailed through Ticketmaster. In addition, you will be recognized on a sponsor sign displayed at the Donation Stations located at both the main and VIP spectator entrances during tournament week, April 4-7, 2019.

To add sizzle to the program, you can guess how many birdies will be made during the Valero Texas Open. If your guess is correct, you could win a Stay-and Play Package to JW Marriott San Antonio Hill Country and TPC San Antonio. In the event of a tie, a tie-breaker event will determine the winner. If no one guesses correctly, the computer will randomly select a winner… and it may just pick your name!
Donors have the ability and flexibility to pay in advance or to be billed after the tournament. Donations are accepted from anywhere around the world and are tax deductible. Registration for the 2019 fundraising program is underway and concludes April 12, 2019.
You Can Make a 107% Difference!
Birdies for charity is a fun way to help us raise funds to support our service members and veterans. Plus, it's tied to the Valero Texas Open, the 3rd oldest tournament on the PGA TOUR schedule!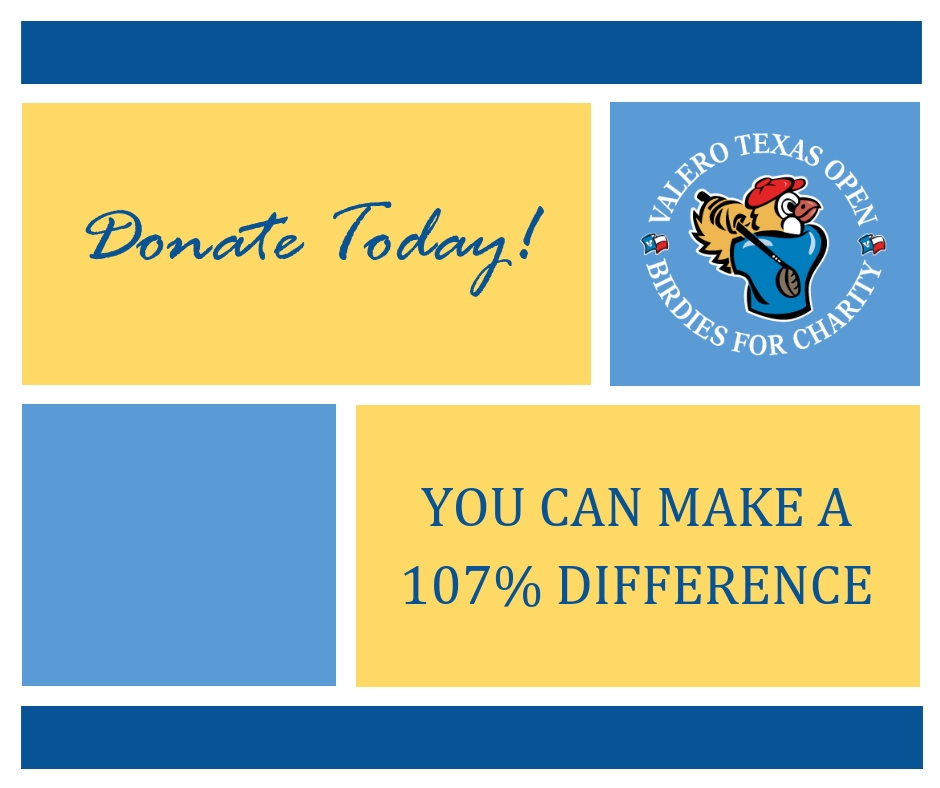 ---