Spirit Wants You To Round Up Your Air Fare For Charity
September 5, 2023
By: Luke Bodell | www.simpleflying.com • PUBLISHED: September 5th, 2023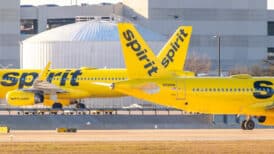 Spirit Airlines has launched a new option for travelers to round up their airfare to the next dollar for charity. The initiative – announced on the International Day of Charity – will see contributions go towards the Spirit Charitable Foundation.
Spirit to let passengers round up fares for charity
The new feature aims to encourage Spirit passengers to make a small contribution for charitable purposes. The option – available when purchasing fares on Spirit's website – will round up total fares to the next whole dollar.
---