Be An Angel to our Military
August 20, 2015

August 22nd is Be An Angel Day! We didn't invent this awesome holiday but we are excited to celebrate it! Be An Angel Day encompasses all that we do for our military, veterans, and their families at Soldiers' Angels. This day is all about making the world a better place through acts of kindness, care and support. To celebrate, we ask that you be an angel to our military heroes and help us fulfill our mission of making sure "No Soldier Goes Unloved".
Here are some ways that you can Be An Angel for a military hero, family member or veteran.
Time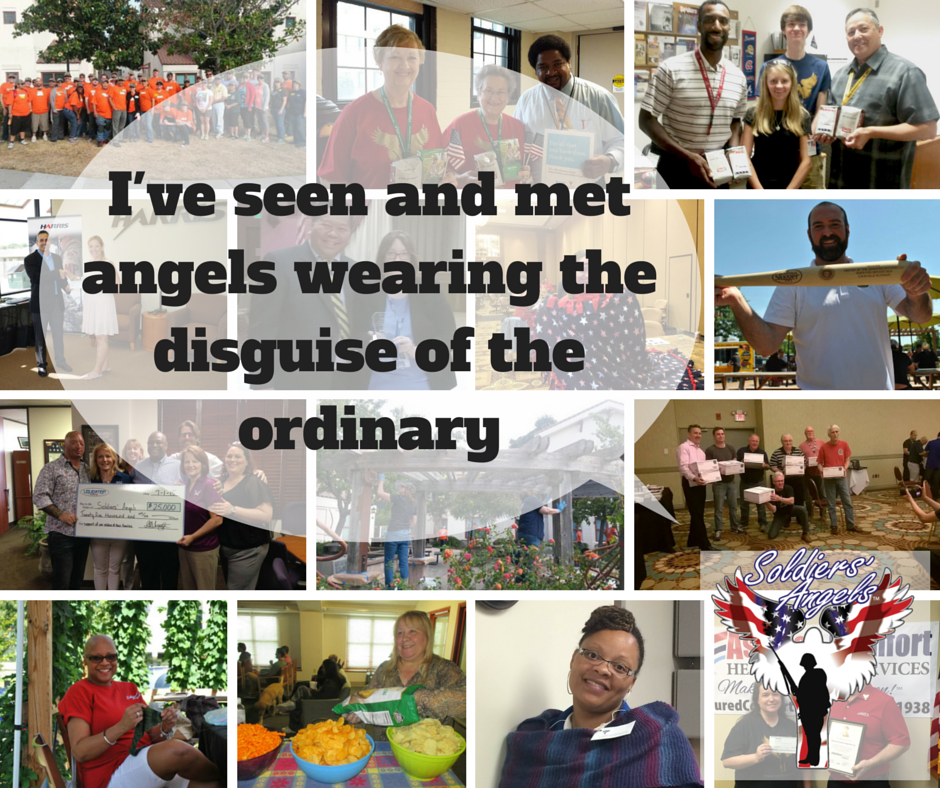 Volunteer your time to help Soldiers' Angels on one of our Teams or as part of our VA Support program. We have over 13 teams that provide support in various ways virtually from their own homes. We also provide support to patients in VA Hospitals across the country.
More about volunteering with Soldiers' Angels here.
Talent
You can also volunteer your talent (sewing, baking, card making, crafting and more) to help Soldiers' Angels! We have so many talented angels show appreciation to our military heroes in unique ways just by using their talents. You can volunteer your talent by joining one of our creative teams:
Treasure
You can also donate funds or supplies to help Soldiers' Angels continue its mission of serving our military and ensuring that no soldier goes unloved. There are several ways to give to Soldiers' Angels.
Find out more about Giving to Soldiers' Angels.
Talk
You can help Soldiers' Angels spread the word about our services and the needs of veterans just by telling friends and family!
Here's an easy way: Share this post on your social media sites by clicking the share links at the bottom of this blog post.
Send a Care Package to a Deployed Service Member
Be An Angel Day is all about showing appreciation and care. If you want to put a smile on the face of a deployed troop, send them a care package through our Angel Store! It's quick and easy to do!
---