A New Ride for a Deserving Veteran
September 14, 2023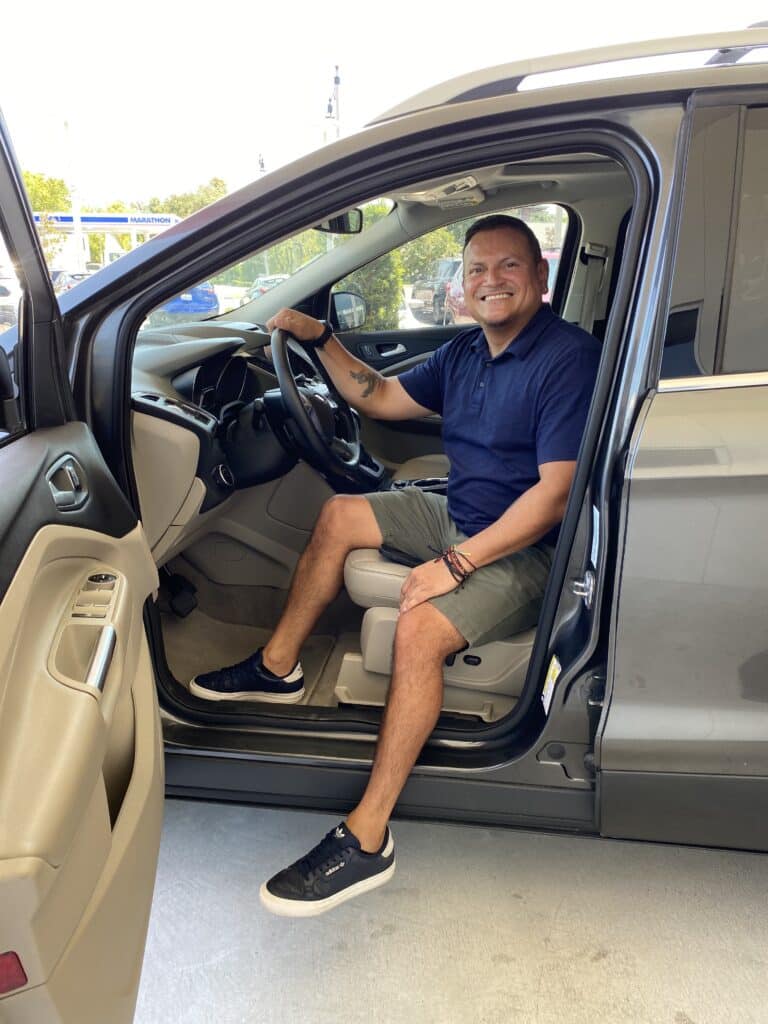 Could you imagine spending 60-75 minutes commuting to work via public transportation? When Veteran Intern Nilsson Garcia can't borrow his mother's vehicle, that's how long it takes him. This Veteran has been without a vehicle since he lost his job at the beginning of the pandemic. Nilsson makes that commute "no problem," he says, because he's excited to show up and support fellow Veterans.
Nilsson is an Army Veteran who struggled when he came back from deployment. He moved to the Orlando area to care for his father, who had developed Cancer. After seeking help from the VA, he was connected to one of our VA Representatives, received food through our Military & Veteran Food Distribution, and was extended an invitation to volunteer for future events. Nilsson took us up on that opportunity, and ever since, he has been instrumental as a member of our Orlando Support team. Now, he's our Veteran Intern, assisting with Food Distributions, patient visits, Veteran events, and other things.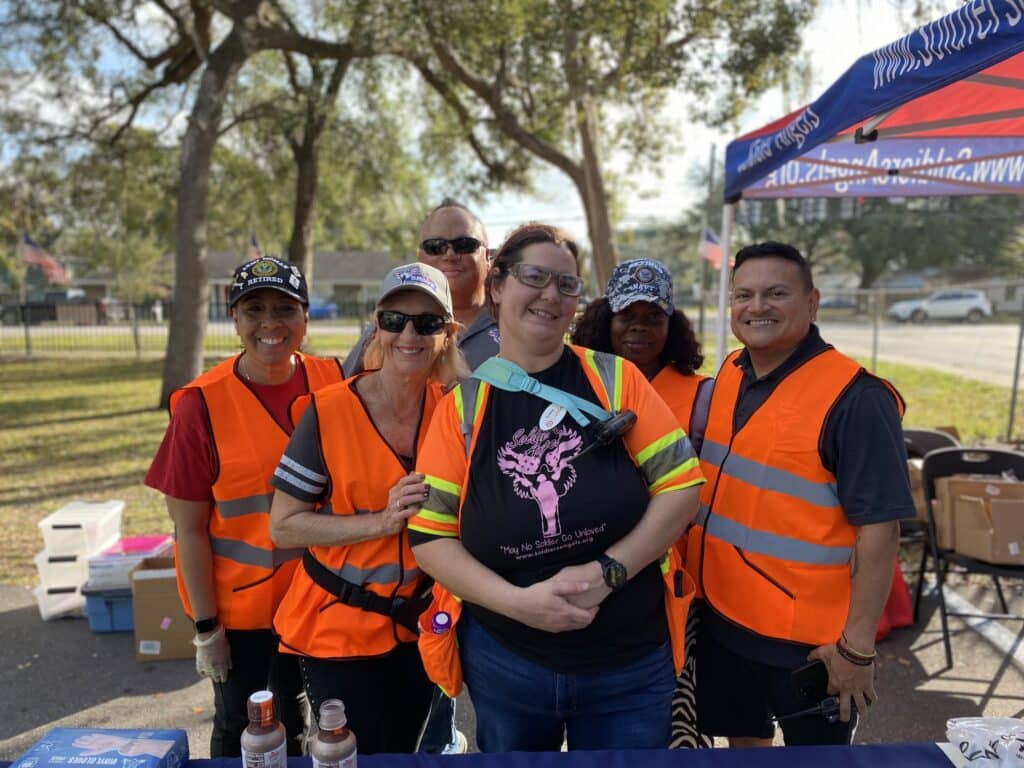 "Once I got out of the Army, I went through a bunch of trials and tribulations trying to obtain employment and find my passion. I was dealing with a lot of mental and physical challenges, and I kind of drifted from that path. I got into therapy and found help at the VA. Through that journey, I was connected to Soldiers' Angels by another volunteer, Sophia Atkinson. I went through the food distribution site to get food from them. And then she said, 'Hey, why don't you think about volunteering on a regular basis?' That opened the door to Soldiers' Angels. Since then, so many doors have been opened – opportunities to give back to the community and give back to my fellow Veteran brothers and sisters," says Nilsson.
A few months ago, members of our leadership team, along with previous Orlando Area Manager Manny Gonzalez, got together and nominated Nilsson to receive a refurbished vehicle from Recycled Rides. The program is through the National Auto Body Council (NABC). Companies in the collision repair industry pool their talents and resources to refurbish and then donate vehicles to individuals or organizations within their community. Nilsson has made so many sacrifices in his life. He was the perfect candidate.
"I've had the honor of knowing Nilsson for the past year. He's one of those individuals who, once he sets his aspirations and sights on something, he goes for it. He has been instrumental in helping our office reach the heights that it has over the past year. I can honestly say when I was the Orlando Area Manager, if it weren't for him coming on board when he did, I would not have succeeded. I know that not having a vehicle has been a problem for him, so when the opportunity presented itself to find an individual we could nominate, there was no hesitation on my part. He's a beacon of life for so many individuals. He has so much dedication, tenacity, and love for his fellow brothers and sisters in the Veteran community," says Manny Gonzalez, who is now our Development Manager.
Nilsson was not just selected to receive a newly refurbished car, he was honored during an Orlando City Soccer Club match! Prior to the game, he was presented with his new car, a check for $500, and passes for driving school at Daytona International Speedway.
"This means the world to me. I want to be an example for other Veterans who are facing challenges that there are people who care and are there to help. Now, I want to pay it forward for someone else. It's definitely gonna open a lot of doors and opportunities to help more in the community. Now I can drive to other events and other locations, help other Veterans with transportation to the VA and clinics, and partake in things I wasn't able to do when I had to use public transportation," says Veteran Nilsson, about his new vehicle.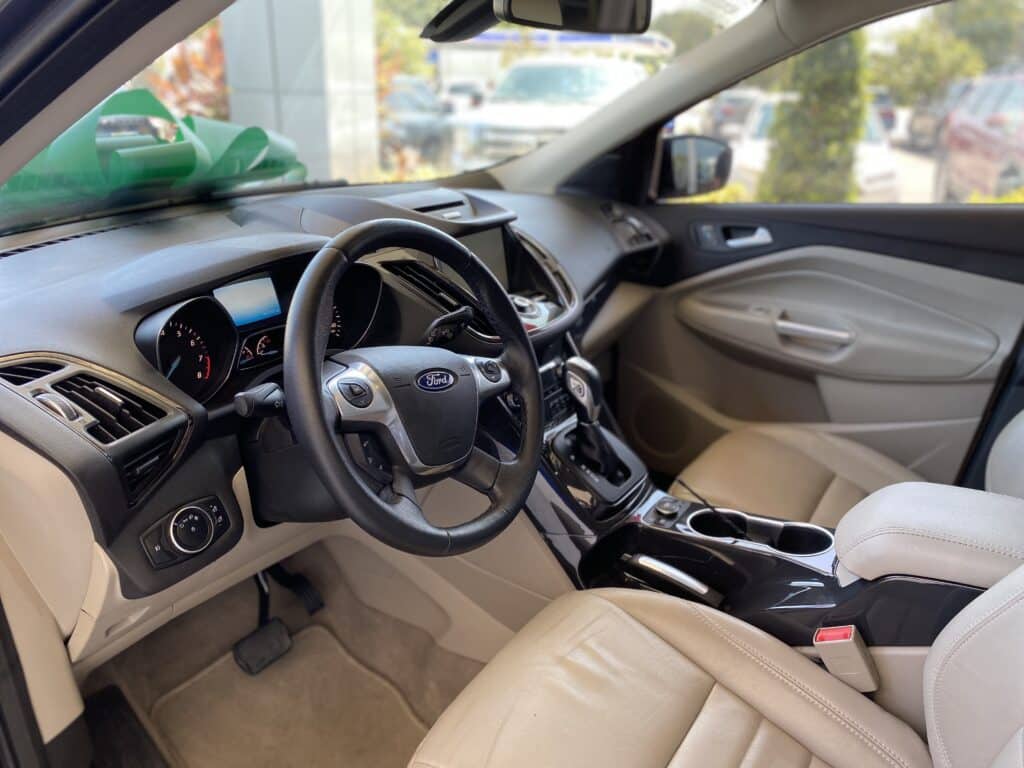 Getting this Veteran a vehicle involved many partners: The National Auto Body Council (NABC), along with GEICO and Daytona Toyota Certified Collision Center provided the vehicle, NASCAR Racing Experience donated driving school passes, and Orlando City Soccer donated $500.
---