Restoring the Rhythm of Life to Veteran Families
December 14, 2018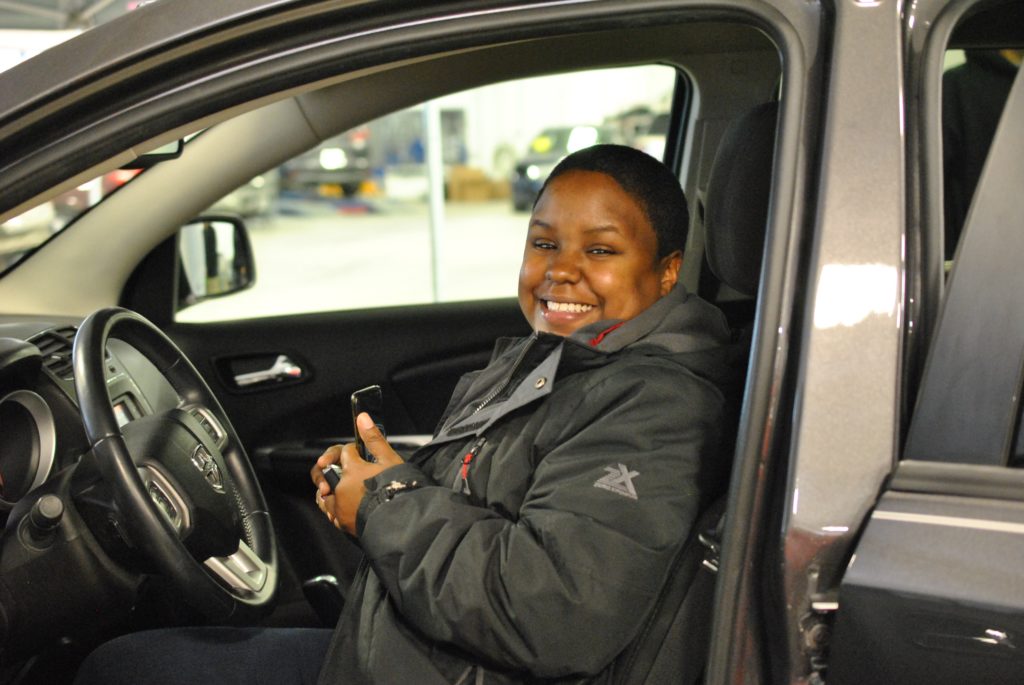 Christmas came early for two veterans and their families in Virginia. And we were so excited to be a part of it! Thanks to a partnership with the National Auto Body Council (NABC), we were able to nominate two deserving veterans in serious need of reliable transportation for the Recycled Rides program.
Recycled Rides is a community service program where collision repair companies like Caliber Collision partner with Insurance partners and nonprofit organizations to repair and donate vehicles to families in need. We have partnered with the Recycled Rides program to provide veteran nominees for two years now.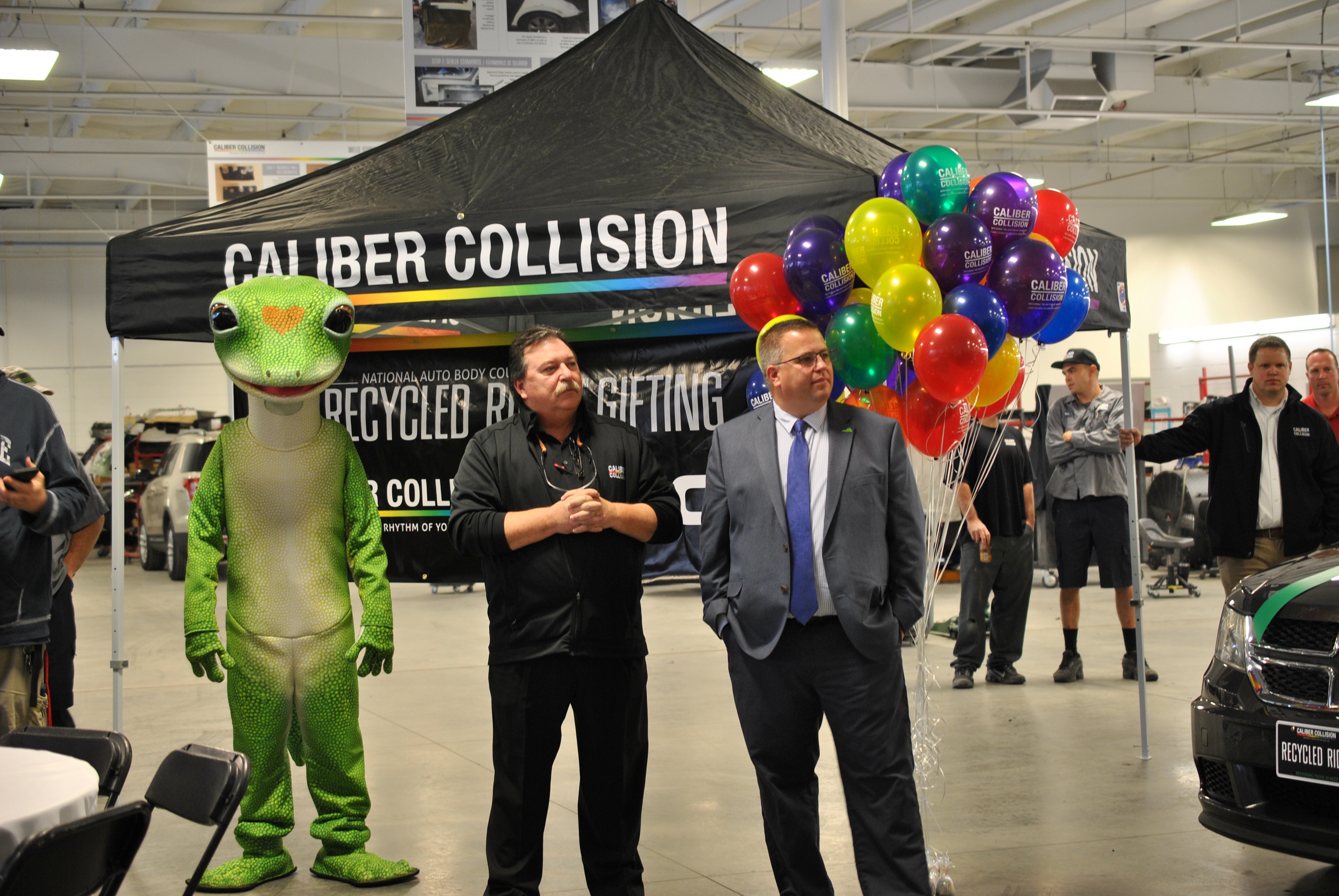 Could you imagine it taking 3 hours on public transportation to get somewhere that would take 30 minutes by car? Or having to rely on taxis or ride shares any time you needed to go somewhere? Sure, $5 here and there for a ride is fine, but if it's the only way you can get somewhere conveniently, the money adds up. This was a reality for Joey Burrell and Che and Jerry Griffin – until now.
The cars were donated by Geico, and restored by Caliber Collision in Chesterfield, Virginia.
"We are proud of all of our teammates who have helped restore and enrich the lives of 1000+ men, women and children by giving them the freedom and independence to do many of the daily routines that many of us take for granted – going to work, school, grocery shopping, medical visits, or simply enjoy a family trip to the park." – Caliber Regional Manager Dave Capps
Jerri Griffin is a veteran who served 14 years in the Navy and served during Operation Enduring Freedom. Her husband Che also served in the Navy. They live in Hampton, Virginia and have 4 children. Their last vehicle had a failed engine and wasn't worth the cost of repairs. For the past 2 years, they have been relying on Uber and catching rides with friends to accommodate their children and take Che to VA appointments. Che injured his back and is out of work while he receives medical care.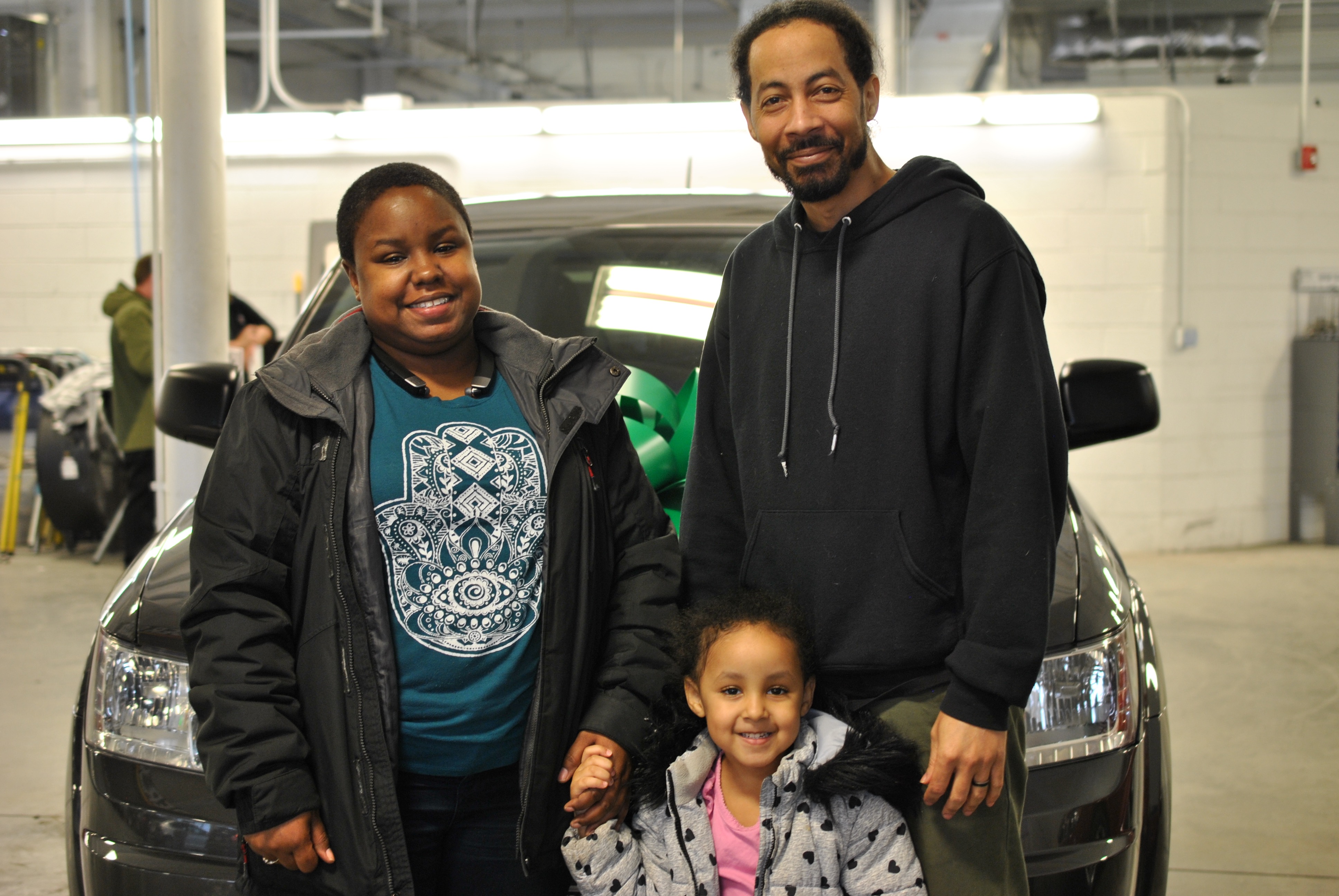 The family was given a beautiful Dodge Journey (SUV) with a trunk full of gifts! Toys for the children plus kitchen appliances and gift cards for the parents. Here's a video of them receiving the keys to their vehicle.
Video of Jerri receiving the keys to her new vehicle.
Joey Burrell, also from Hampton, Virginia is a veteran who served in the Army with two deployments during Operation Iraqi Freedom and Operation Enduring Freedom. Joey is married with 3 children— a 17-year-old, a 7-year-old, and a 6-year-old who recently passed away. Prior to the Recycled Rides program, Joey's family had no transportation. After the loss of his son Elijah, his wife Shantel endured major medical issues that required hospitalization and continuing medical treatment.
They have had to rely on public transportation to get their children to school, Chantell to her doctor's appointments, and Joey to work. Their daughter, an honor roll student, uses public transportation to commute to school and other social functions. Unfortunately, public transportation often leads her to arrive late, sometimes by as much as 2 hours.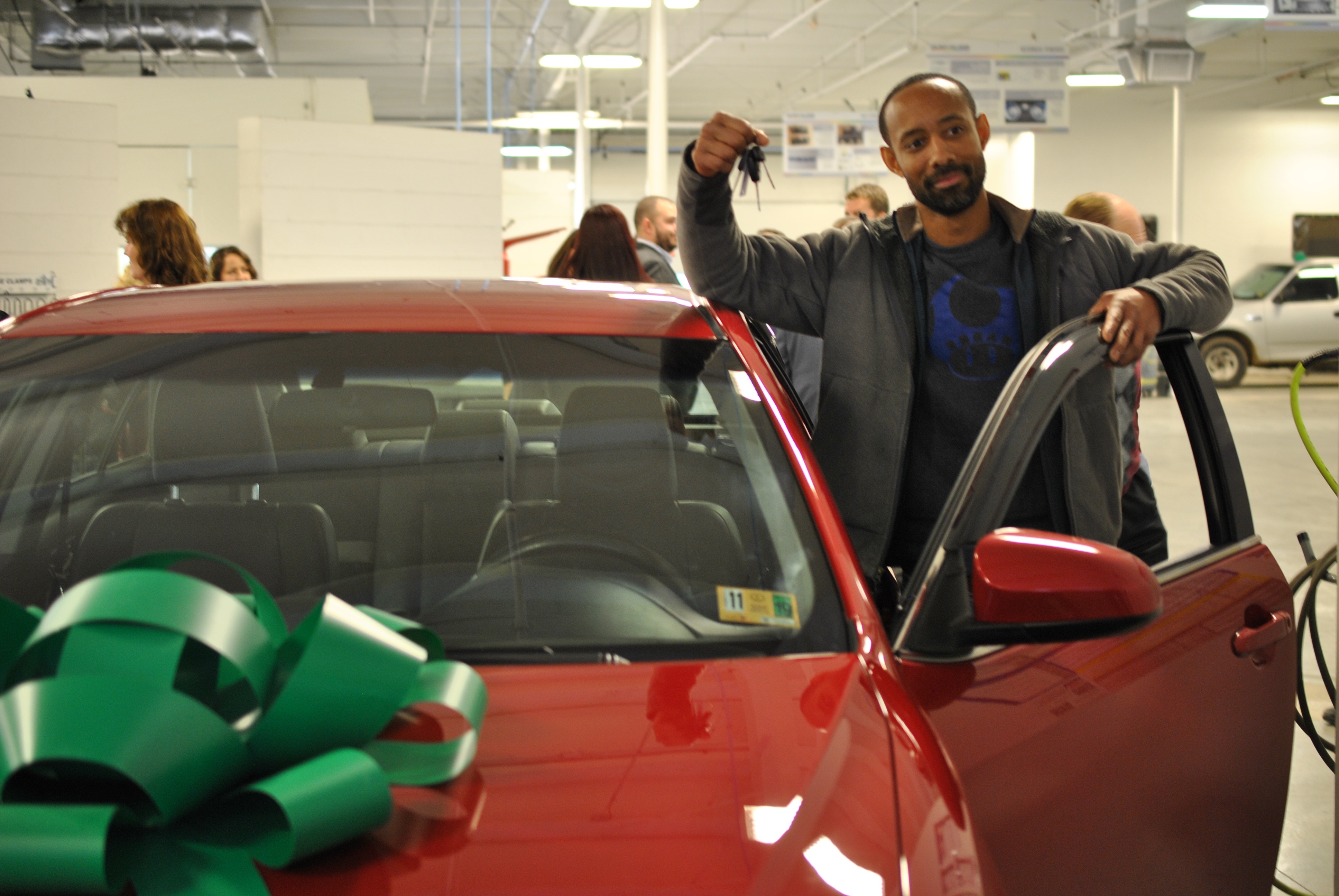 Joey also commutes using the bus system to get to work. He has to leave 1-2 hours early just to ensure he gets to work on time. Despite the long commute and late bus schedule, Joey has been able to maintain perfect attendance when other's with transportation are frequently late.
"This family has learned how to plan our life around public transportation. We always leave 1 to 2 hours prior so we ensure we will catch the next bus when they are not on schedule. The [local public transporation] also has been experiencing a shortage of driver's, in result means most of our routes will stop running due to lack of drivers."
Joey is no stranger to Soldiers' Angels. We've been supporting him for 14 years – since he first joined the military! Joey received care packages during deployment, holiday help during times where his family was moving and they were struggling, and we even helped with items for their home after the move back to the U.S. from Germany. How cool is it that we've been supporting him as long as we've been an organization?! Here's a video of Joey receiving the keys to his Toyota Camry. Joey's trunk was also full of holiday gifts— with everything from kitchen appliances to gift cards.
Video of Joey receiving the keys to his new car.
Caliber Collision has donated 300 vehicles to veterans across the country. This was the first event held in Richmond, but Geico Auto Damage Manager Steve Meyenberg says it won't be the last. They plan to do more events here in 2019. Watch the local news segment about the event here.
---