A Modern Day Shero
March 22, 2018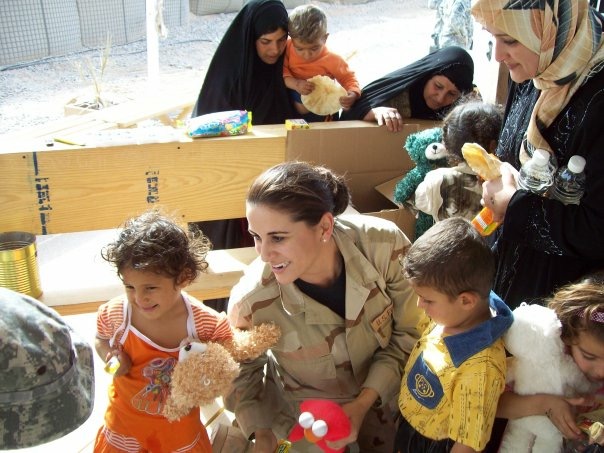 We've been talking a lot about sheroes this month for Women's History Month. Many of the sheroes we've highlighted have been women in our history who have paved the way for women today. But not all sheroes are in the past.
Among the many brave women in our Armed Forces, there is one in particular we would like to shine a light on: Kaylan Harrington. We've talked about Kaylan before – and even helped her with one of her many projects but we haven't shared the results of ALL of her efforts.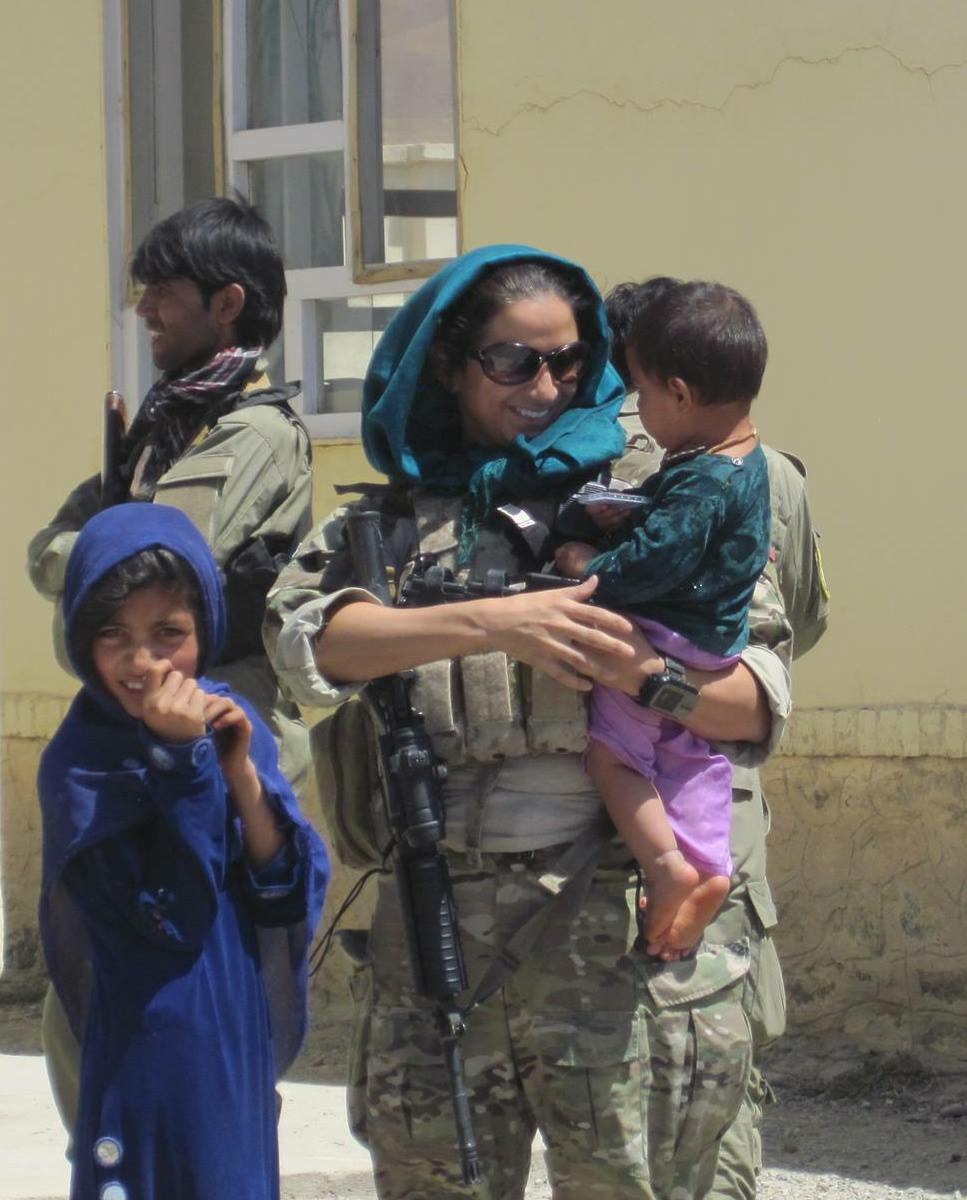 Kaylan is in the Maryland Army National Guard. Last year, she was deployed to Afghanistan to help build relationships, persuade the locals to resist the Taliban, and assist the Afghan National Army. Once she got there, she took on more than her primary operative.
Did you know that Seventy percent of adolescent girls in Afghanistan are illiterate? And more than 80% of the children in Afghanistan who don't go to schools are girls? Under Taliban rule, it was illegal for girls to attend school. Even though they are not in power, it can be dangerous to send young girls off to school.
As Kaylan began building relationships, she began learning about the many challenges the community her unit was assigned to faced. One of those was with the girls school the daughters of the Afghan soldiers attended. The school had no walls, no desks, and scarce supplies. A simple request was made: to build a wall to protect the girls. But their unit did so much more.
Kaylan reached out to us that year to secure supplies (you can read about it in our blog here). Our angels rallied together to send hundreds of boxes of school supplies. But Kaylan and her unit quickly saw that more needed to be done.
They spent hours filling out grant and funding requests, reaching out to friends and families, partnering with organizations like ours, and raising money through GoFundMe and social media. All in all, Kaylan and her unit were able to:
Build a school for the girls – complete with 5 classrooms, desks, chairs, a septic tank system, and added height and barbed wire to the wall.

Collect a library of books (350 lb. boxes of books) that were airlifted to remote areas so local village elders could re-open closed schools.

Deliver school supplies to other surrounding schools.

Deliver 125 lbs. of Halloween candy to children near her unit.

Adopt a women/children's free clinic and delivered hundreds of supplies.

Built a giant playground that they dedicated to a fellow soldier who was lost.

Collect and deliver food to families in the area who desperately needed it.
All of this was done on their off time – something they had very little of – because of Kaylan's passion and dedication.
Here's an excerpt taken from the interview we did with her a while back.
"I've spent a lot of time in the Middle East and the children and women are always the hardest part for me. Sometimes I don't think people truly appreciate the freedoms they enjoy in the U.S. Things have definitely gotten better in certain parts of Afghanistan but in others, education remains extremely taboo for women and often dangerous! When we approached the school about bringing in supplies, the headmaster asked for nothing except a higher wall around the courtyard to keep them safe from all the threats in the area. That was it. She didn't want anything else. That was a turning point for me. Every child deserves at least a chance. They shouldn't be scared for their lives to sit on dirt piles and try to learn. Can you imagine sending your kids to that every day? But they still come because that's how bad they want to learn… anything. What culture dictates they do after a certain age is still an uphill fight. Getting married and pregnant at 13 and 14 is a reality for these girls… but maybe if we can reach a few they can change the world." –
Those are the words and actions of a true shero. We are blown away by Kaylan's efforts and so lucky to have met her!
---