Volunteering Their Hearts Out [Part 2]
April 20, 2018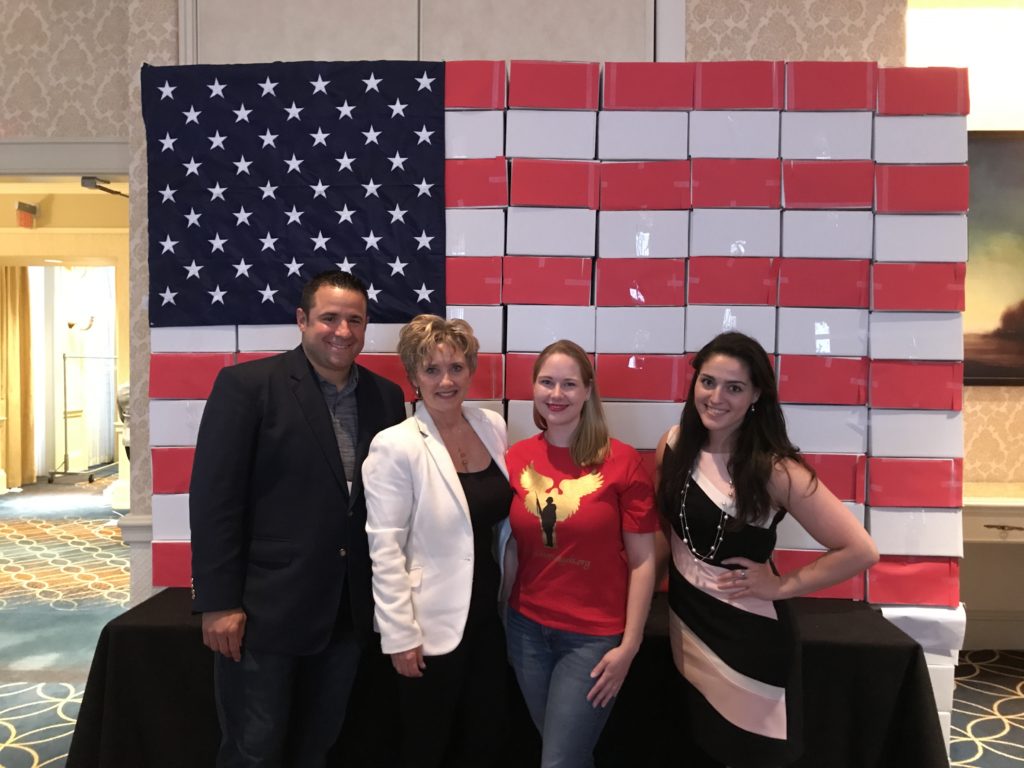 We're continuing our blog series for National Volunteer Week with two more volunteer interviews.
This week is National Volunteer Week – a week for recognizing the efforts of those who give their time and talents for the greater good. Volunteers are the salt of the earth. They understand what it means to give back to the community, they are passionate about the causes they serve, and so giving of their time. We are honored to have over 12,000 registered volunteers across the country who are passionate about supporting our Nation's troops, veterans, and military families.
We wanted to honor each one of our volunteers, however, interviewing 12,000 volunteers would be a long blog! So, we decided to highlight the angels within our organization who logged the most volunteer hours in 2017. Each volunteer serves on a different team within Soldiers' Angels. On Tuesday, we introduced Karen, Sandy, and Barbara. In case you missed Part 1, here's a link.
Today, meet Kate and Lisa.
Kate Reinholt
How long have you been a volunteer with Soldiers' Angels?
"I have been a volunteer with Soldiers' Angels for about two years now."
What team(s) are you on? If you're on multiple, is there one you like the best?
"I am a member of the Adopt-A-Family, Deployed Adoption, Angel Bakers, Cards Plus Team, Baby Brigade, Chaplain Support Team and Special Operation Forces Team – I could never pick a favorite!"
Why do you love being on this team?
"I love spending my free time baking for our deployed troops, it's so rewarding knowing you're mailing someone a little piece of home that may help brighten their day. Occasionally I'm lucky enough to hear back from someone I've supported, and I actually met one of my closest friends this way. Soldiers' Angels has really become a huge part of my life, and I'm so glad that I can help others in some small way."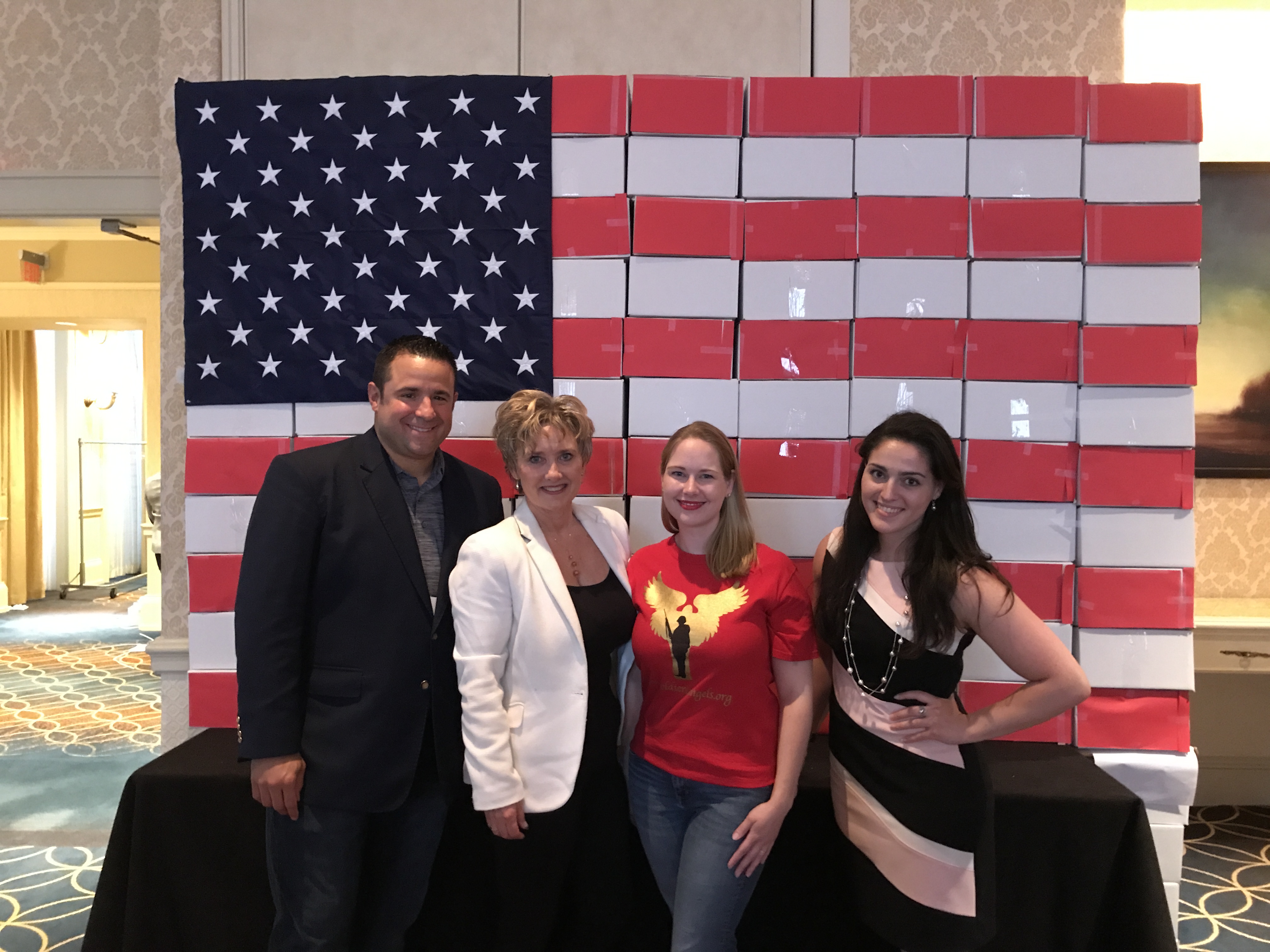 "This photo was taken about a year ago at a MassMutual event in Philadelphia – they got together as a team building event to create about 150 care packages that were then put on pallets and shipped out. I think about half went overseas and half stayed at local VAs. It was one of the first events 'on the ground' that I helped out with. It was a great event, and I've had the opportunity to do many more since!"
Lisa Tracy
How long have you been a volunteer with Soldiers' Angels?
"I've been with Soldiers angels since 2016. I started with the deployed care package team and migrated from there."
What team(s) are you on? If you're on multiple, is there one you like the best?
"I am on the CPT (Cards Plus Team), LWT (Letter Writing Team), LOL (Ladies of Liberty), and Living legends teams. Of these teams I would be hard pressed to pick a favorite between the LWT and CPT. Both of those teams have been tremendously rewarding. If I feel down all I have to do is start doing something for others, such as writing the troops, and my mood is immediately improved. These two teams have been the best thing to come into my life in a long time."
What is your favorite memory of being a part of Soldiers' Angels?
"No question about it. It's when I receive replies from my Warriors. I get quite a few responses, I thinks it's because I send out so many cards and letters. Every soldier has been so grateful for the correspondence I sent it doesn't just make my day, it makes my week and motivates me to write more. To know that our efforts really are making a difference in the lives of the soldiers is an amazing feeling."
Why do you love being on this team?
"I love being on the LWT and CPT teams because they cause me to be creative and to stretch my boundaries. It is also tremendously rewarding to do something for another person and never expect anything in return. This is the first time in my life that I have been given such an opportunity and I take very seriously. Every soldier gets a card and letter from me, along with a few inserts. I want them to feel as though they are truly important to me, which they are."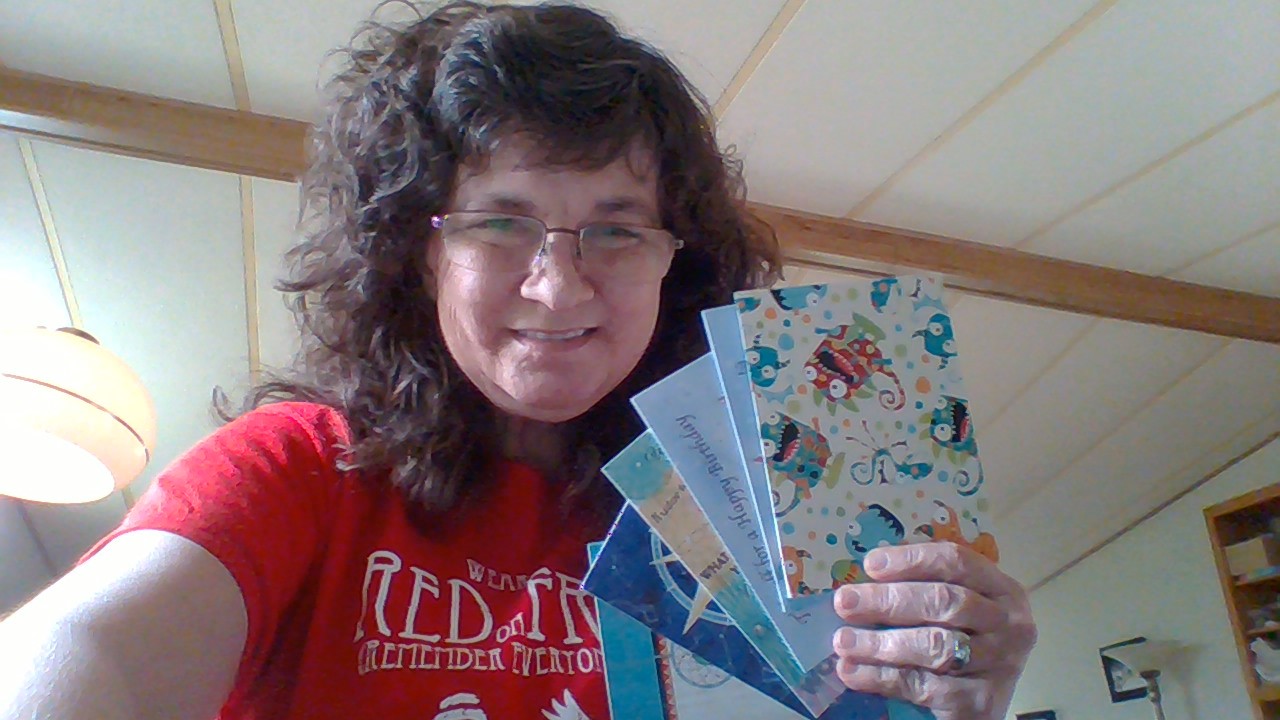 We are honored to have so many talented and giving volunteers within our organization. Not only do they support our military, they truly enrich our lives. Want to learn more about volunteer opportunities at Soldiers' Angels? Check out our programs page.
---