Volunteering Their Hearts Out [Part 1]
April 18, 2018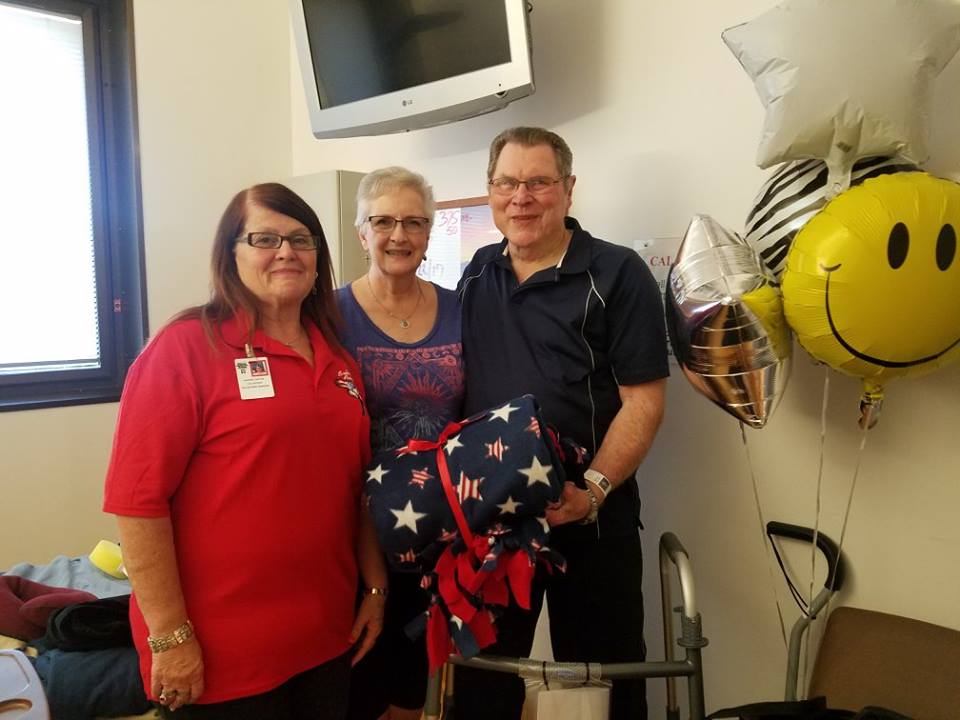 This week is National Volunteer Week – a week for recognizing the efforts of those who give their time and talents for the greater good. Volunteers are the salt of the earth. They understand what it means to give back to the community, they are passionate about the causes they serve, and so giving of their time. We are honored to have over 12,000 registered volunteers across the country who are passionate about supporting our Nation's troops, veterans, and military families.
We wanted to honor each one of our volunteers, however, interviewing 12,000 volunteers would be a long blog! So, we decided to highlight the angels within our organization who logged the most volunteer hours in 2017. Each volunteer serves on a different team within Soldiers' Angels. So, without further adieu, meet Karen, Sandy, and Barbara.
The stories continue on Volunteering Their Hearts Out [Part 2]!
Karen Bostic
"Thank you for including me! I love being a Soldier's Angel and can't tell you how honored I am to be able to support our service men, women, and families."
How long have you been a volunteer with Soldiers' Angels?
"I have been a volunteer for a little over 2 years and try to write at least 3 letters each day. I am a teacher and often involve my students in supporting those serving us and they love it!"
What team(s) are you on? If you're on multiple, is there one you like the best?
"I am active on several teams – Adopt a Family, Deployed Adoption, Cards Plus/Birthday Wishes, Chaplain Support, Letter Writing, Living Legends, Special Operations Forces, and Women of Valor. I truly can't say which team I like the best, but I have made some fabulous friends that I have developed true friendships with. I am meeting one face to face in two days and can not tell you how excited I am. I sent her a box through Operation Top Knot (now Baby Brigade) and we have stayed in touch for almost a year now! She is such a special person and I love having her in my life!"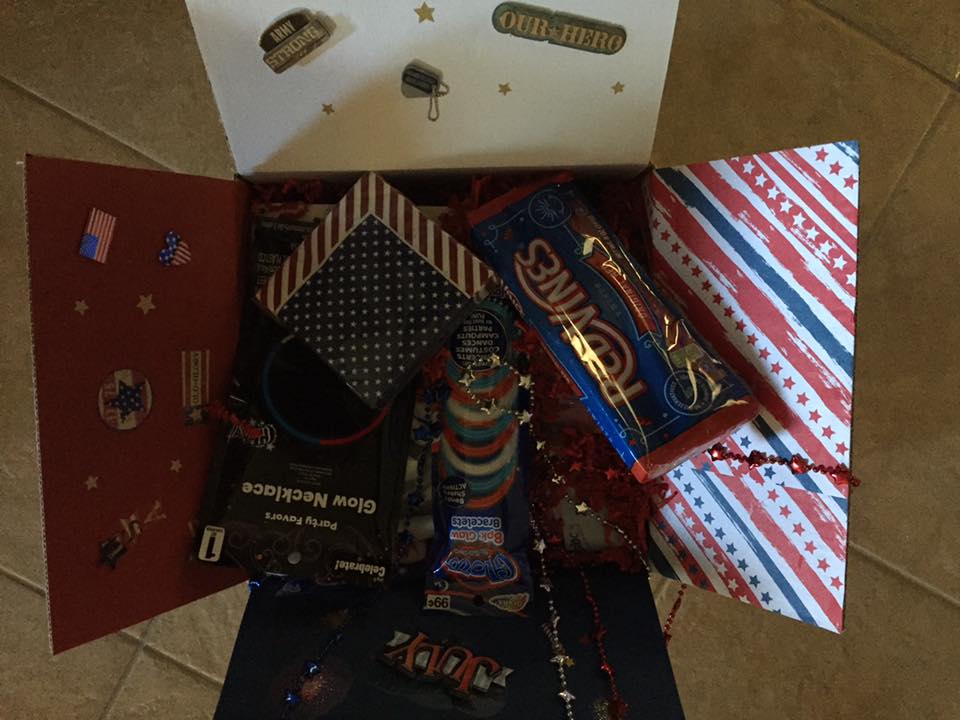 Sandy
How long have you been a volunteer with Soldiers' Angels?
"1 year"
What is your favorite memory of being a part of Soldiers' Angels?
"I was told by one veteran that he just prayed for an angel and in walked me. I told him I did not think I was the angel he prayed for, he said "Yes you are exactly what I prayed for." He cried and so did I. That is why I love this, it brings me such peace and joy for what they have done for us and our country. I needed to fill a place in my life, and this is why Amy brought me here and saved my life."
Why do you love being a volunteer for our veterans?
"I love going to VA and Domiciliary, doing patient visits, and passing out goodies. I absolutely love it. It just gives me such a wonderful feeling hearing them tell me week after week how it makes their day brings smiles to their faces.
We do luncheons once a month at the Domiciliary working with different restaurants the patients are so appreciative of it makes me feel so good. I have walked in a patient's room at the VA Hospital telling them who I am, and who I am with and they just light up. It can just be something from Mary Kay or Burts Bees and you would think it was so much more. They are so appreciative of everything."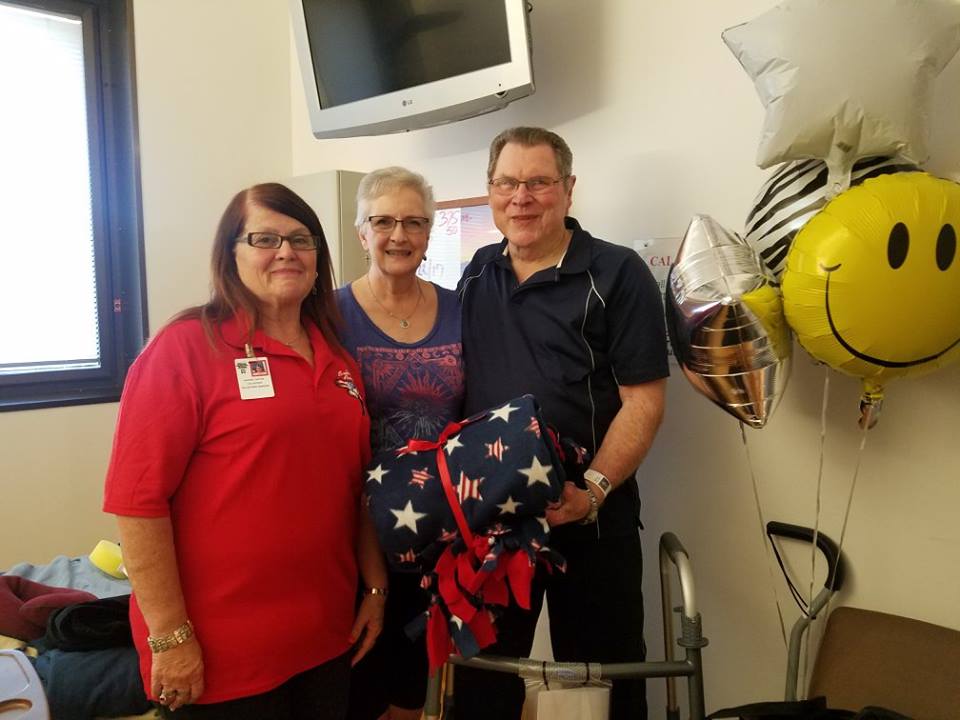 Barbara
How long have you been a volunteer with Soldiers' Angels?
"I believe it has about 7 years"
What team(s) are you on?
"I'm on SOFT (Special Operations Forces Team), Baking Team, and Deployed Adoptions Team. I love them all but as a compulsive baker, I do love the baking (and tend to send homemade treats to everyone anyway)."
*Barbara logged the most hours in 2017 as a volunteer for ALL THREE of the teams she serves on.
What is your favorite memory of being a part of Soldiers' Angels?
"I love the genuine thank you notes. They are so appreciative and kind that even though we don't always hear from our deployed when we do it's so encouraging. (And again I do love having an outlet for my baking. LOL)"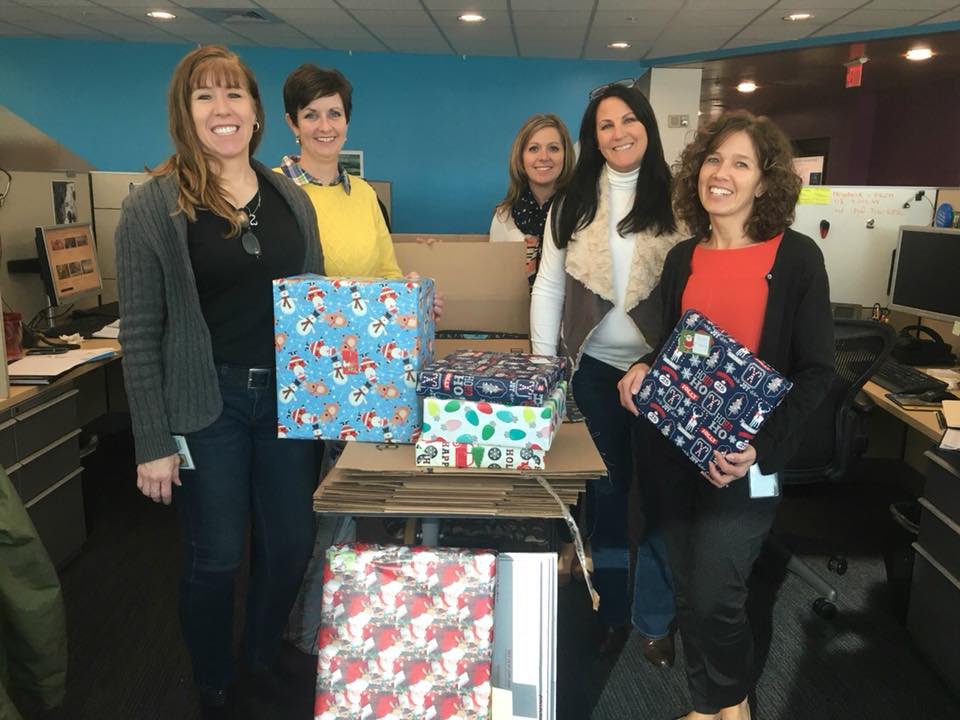 Stay tuned for more highlights! On Thursday we'll be introducing you to two more volunteers from Soldiers' Angels. Want to start giving back? Learn more about our various teams on our programs page.
---