Soldiers' Angels is one of the few nonprofit agencies with a voting seat on the VA National Advisory Council and approval to work within VA Hospitals.
All across the country, Soldiers' Angels volunteers work within VA Hospitals to help provide comfort, resources, and activities to Veteran patients. While many organizations are only focusing on Iraq and Afghanistan Veterans, Soldiers' Angels supports Veterans of all generations.
Services Provided
Patient Visits
Soldiers' Angels volunteers visit patients' bedside at the VA Hospital to talk with them, distribute comfort items, and do what they can to make their hospital stay more pleasant. Comfort items distributed often include Soldiers' Angels Hygiene Kits, blankets, socks, and more.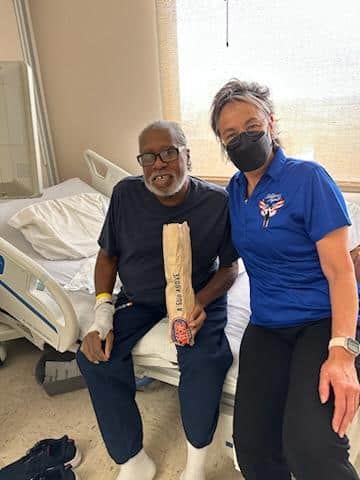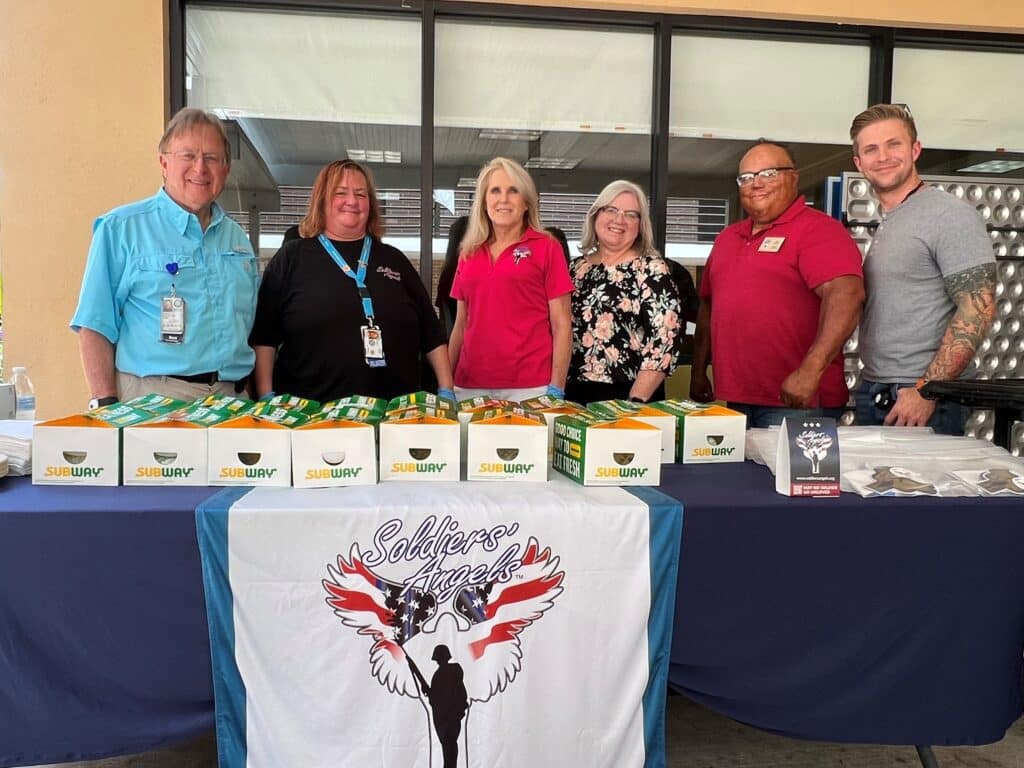 Luncheons and Dinners
Soldiers' Angels volunteers organize luncheons and dinners as an opportunity to bring Veteran patients together and offer them a taste of home. The events are organized to be held bi-weekly or monthly, which helps give patients something to look forward to.
Activities
In addition to meals or often accompanied with them, Soldiers' Angels volunteers organize engaging activities for added morale-boosting engagement with Veteran patients. These activities can range from Bingo to movie nights to summer outdoor BBQs.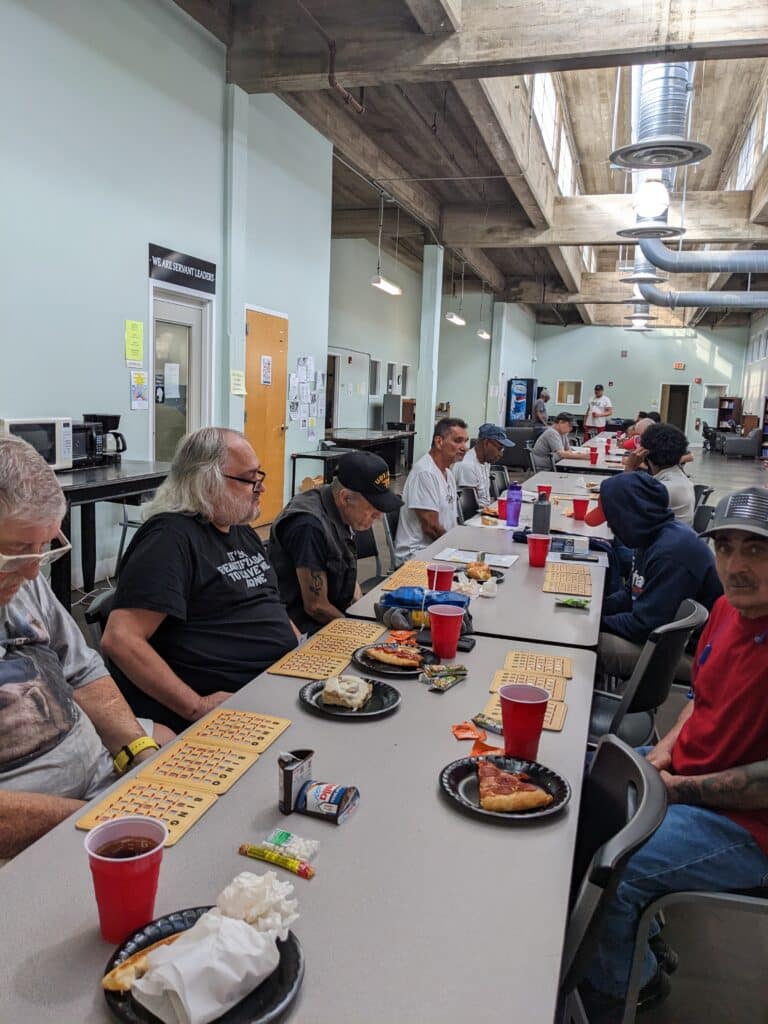 How You Can Help
You can become an Angel and volunteer with Soldiers' Angels to provide VA Hospital support at a VA facility near you! Visit the In-Person Volunteer Opportunities page to learn more and find a location near you.
Not close to a VA facility we support and still want to help? Consider making a cash donation or donating in-kind items that can be handed out to Veteran patients. Check out our calendar of Special Campaigns here. These campaigns are designed to collect much-needed items that may be used to support patient visits, be sent in deployed care packages, and more.
We're Here to Help!
Visit our Contact Us page and reach out via phone or submit a contact form if you have more questions about how you can help support Veteran patients. We'd be happy to get you the information you need in order to make the decision to become an Angel and show your support for America's heroes.